France's Robert Bresson's theory about a 'pure' cinema defies basic rules of the movie mainstream — like, 'no acting allowed.' But his movies remained faithful to his creed, even as they became increasingly pessimistic. This story of an unloved and abused young girl is considered one of Bresson's masterpieces. The theme is human suffering in the void left by the absence of faith, and the tone is unrelentingly pitiless.

Mouchette
Blu-ray
The Criterion Collection 363
1967 / B&W / 1:66 widescreen / 81 min. / available through The Criterion Collection / Street Date December 8, 2020 / 39.95
Starring: Nadine Nortier, Jean-Claude Guilbert, Maria Cardinal, Paul Hebert, Jean Vimenet, Marie Susini, Suzanne Huguenin, Marine Trichet, Raymonde Chabrun.
Cinematography: Ghislain Cloquet
Film Editor: Raymond Lamy
Original Music: Jean Wiener
Written by Robert Bresson from the book Nouvelle histoire de Mouchette by Georges Bernanos
Produced by Anatole Dauman
Directed by Robert Bresson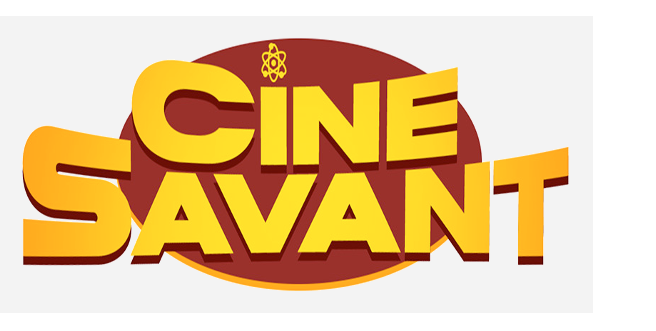 The first time one sees Robert Bresson speak, we half-expect a depressive character mourning the world's injustice and misery. Yet in interviews he always seems positively energized by his theories of cinema — that impose rules on moviemaking more severe than the obsessive asceticism of his famous Country Priest. Is Bresson intent on making audiences miserable, or in describing the realities of the Human Condition is he simply being honest?
I've read Mouchette described as Robert Bresson's most endearing picture. Bresson can be inspiring, challenging and intimidating but 'endearing' doesn't seem to fit at all. It's also been called a human revisit of his previous film au hasard, Balthazar. Much like the martyred donkey in that allegory, young Mouchette is similarly battered by a cold and cruel world. In the trailer he edited Jean-Luc Godard says that Mouchette is about 'Christian sadism,' making it seem as if Robert Bresson's core motivation was political. In any case, this tale of an unhappy childhood is no longer as shocking as it might have seemed in 1967. The ensuing half-century has seen plenty of equally depressing movies about blighted, hopeless young lives.

Rural France is apparently no place to find charity and kindness. Mousy and unkempt, Mouchette (Nadine Nortier) is the neglected, abused and frequently beaten daughter of a smuggler (Paul Hebert). The name means 'little fly' which might be an endearment if Mouchette were loved. Mouchette's bedridden mother (Maria Cardinal) is dying of cancer, and will soon leave behind a newborn baby. Ostracized by the girls at school and harassed by the local boys, Mouchette has adopted a bitter and resentful outlook. She happily volunteers to provide the local poacher Arsène (Jean-Claude Guilbert) with an alibi for his attack on the gamekeeper Mathieu (Jean Vimenet) and is raped in response. Abuse fosters counter-abuse, much of it random. When adults show concern or attempt to act charitably, Mouchette turns hostile. She even grinds mud into the carpet of a woman concerned for Mouchette's dying mother.
How many stories have we read or seen about abused young people, who after making a human connection bloom into beautiful, loving creatures?  Robert Bresson's movie faces the truth — humans raised without hope or self-value can often perceive nothing different. Even the few lighter moments engender despair. Seeing the dour Mouchette stare at the bumper cars at a local fair, a passing woman slips a coin into her hand. For two minutes Mouchette happily bounces around behind the wheel, laughing when the other cars bang into hers. Those few moments seem to be the highlight of Mouchette's miserable life. →
Mouchette is from a 1937 book by Georges Bernarnos, who also wrote the source story for Bresson's most famous film Diary of a Country Priest. The donkey in au hasard, Balthazar is by definition an innocent creature of God, but Bresson's abused Mouchette is in no way a standard 'deserving' waif. She's nowhere near as endearing as Balthazar's friend Marie, who loves him and suffers similar degradations. Outcast and scourged, Mouchette actively seeks out hateful things to do. She returns the silent contempt of her schoolgirl peers by hiding in a ditch to sling mud at them. She mutters vicious remarks at adults. She sides with the poacher Arsène simply because he's an outlaw, and doesn't mind that he's a drunkard and beset by epileptic seizures. The poacher is the only other fully developed character. His dispute with the gamekeeper is really a competition for a local woman, a rather depressing barmaid.
Mouchette seems shut off behind a perpetual sullen expression. When she refuses to hit the correct note in choir practice the teacher drags her across the classroom by her neck. Mouchette can't really communicate with her mother. Her father hits her and takes her money, but never really talks to her. After the bumper car ride, Mouchette walks up to a boy who caught her eye. Her father catches this, slaps her and shoves her on her way. ↓

Mouchette has a religious context but is not as openly symbolic as au hasard, Balthazar. Mouchette's father shoves her through the church doors right into the cistern. The film stays particularized on the miserable experience of one unlucky and unloved girl, and some members of her community, without making a larger social statement. We get none of the social criticism of Luis Buñuel (Las Hurdes) or the icy misanthropy of Georges Clouzot (Le corbeau). The dull despair of reality is enough for Bresson; the world we see is limited to the experience of our abandoned, misguided heroine. Bresson records the unreachable mystery of rebellion in Mouchette's eyes. We empathize with the girl with the awareness that her brutal life is the one lived by a sizeable segment of humanity. What becomes of the multitudes of futureless children raised in 'relocation camps?'
Belligerent disaffection and unfocused rebellion.
What Mouchette does offer is a foretaste of the future of childhood itself. Mouchette's neglectful rural family sees her as little more than a workhorse and a target for personal frustration. The issue is universal. Even in relatively affluent situations, equally neglected children develop the same feelings of belligerent disaffection and unfocused rebellion. The truth of this reality is represented in films like Over the Edge, where unhappy latch-key kids rebel and burn their own school. Emotional rejection has the same effect on a child, no matter what the social background.
Rather unsubtly, Bresson has Mouchette's choirmates sing a song that begins with the words, "No Hope, No Hope." We're also shown hunters shooting rabbits and the poacher snaring birds, schematic sequences that complement Mouchette's suffering and entrapment. Bresson's ending is both chilling and mysterious. Mouchette is carrying an armload of linen shrouds given by a neighbor for a funeral. She rolls on the ground with one of the shrouds, making us think that she wants to defile its purity, as when she purposely tracks mud into church. That she rolls with the cloth suggests that she wants to enshroud herself. Mouchette's last personal family connection has ended in death, and her ritual-like play seems an aimless way of addressing her mother's fate and her overriding rejection of a hated life.
From this point forward Bresson's films became even colder. His final picture L'argent is a remote, deterministic observation of human evil at work. A minor act of dishonesty sets in motion a deplorable chain of events that leads to a series of bloody serial killings. Unlike his early Diary of a Country Priest, Bresson's characters no longer believe that a search for spiritual harmony is even possible.
---

The Criterion Collection's Blu-ray of Mouchette is a new 4K digital restoration of this demanding, fascinating modern classic. The extras have been ported over from the first DVD release in 2006.
Two complete French television documentaries from the 1960s are present, with extended interviews. One includes behind-the-scenes footage of Bresson at work on Mouchette. The director explains his theory of directing, which at first seems to consist of setting actors in real situations and just seeing what happens. Bresson's non-pro players give dull testimony about their work. Nadine Nortier offers only monosyllabic answers; she never made another movie. Jean-Claude Guilbert says that he likes the pay but that acting for Bresson is 'idiot' work, unlike his normal job as a mason.
Tony Rayns insightful commentary sums up the overwhelming critical reverence for this title with a special emphasis on Bresson's technique. The capping touch is the original theatrical trailer, which Jean-Luc Godard once disowned, but finally admitted was his work. Godard's trailers are always captivating and clever, and often with a heavy commercial appeal. This one presents Mouchette as a provocative mystery.
Reviewed by Glenn Erickson
---
Mouchette
Blu-ray rates:
Movie: Excellent
Video: Excellent
Sound: Excellent
Supplements: Audio commentary from 2006 by Tony Rayns; Au hasard Bresson (1967), a documentary by Theodor Kotulla; segment of a 1967 episode of the French television series Cin&ecute;ma featuring on-set interviews with Bresson and actors Nadine Nortier and Jean-Claude Guilbert; original theatrical trailer, cut by Jean-Luc Godard; insert essay by Robert Polito.
Deaf and Hearing-impaired Friendly? YES; Subtitles: English (feature only)
Packaging: One Blu-ray in Keep case
Reviewed: January 24, 2021
(6436mouc)

Visit CineSavant's Main Column Page
Glenn Erickson answers most reader mail: cinesavant@gmail.com

Text © Copyright 2021 Glenn Erickson