Bucking the trends for '80s crime films, Neil Jordan's tale of a low-rung hood attached to a 'complicated' call girl becomes a love story about meaningful relationships. Sort of the 'anti- Travis Bickle,' Bob Hoskins' low-class mug discovers emotions and an ability to commit that could even be called Chivalric. Michael Caine chills as an all-too real villain, the boss that doesn't think Hoskins worthy of a straight answer. Topping it off, cinematographer Roger Pratt makes this possibly the best-looking British crime film in color.

Mona Lisa
Blu-ray
The Criterion Collection 107
1986 / Color / 1:85 widescreen / 104 min. / available through The Criterion Collection / Street Date September 14, 2021 / 39.95
Starring: Bob Hoskins, Cathy Tyson, Robbie Coltrane, Michael Caine, Clarke Peters, Sammi Davis, Kate Hardie, Zoe Nathenson.
Cinematography: Roger Pratt
Production Designer: Jamie Leonard
Costume Designer: Louise Frogley
Film Editor: Lesley Walker
Original Music: Michael Kamen
Written by Neil Jordan, David Leland
Produced by Patrick Cassavetti, Stephen Woolley
Directed by Neil Jordan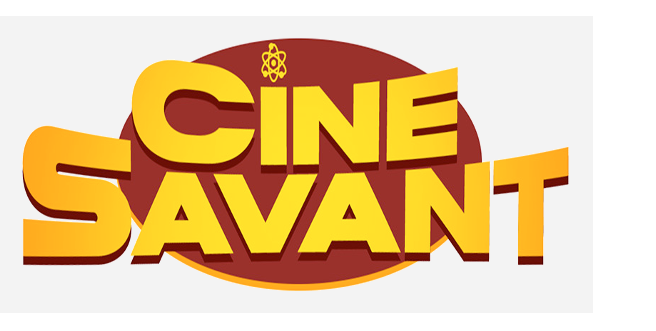 We really miss Bob Hoskins; all through the '90s we thought he and Tim Roth would have been fantastic casting for the still-unproduced Harrow Alley. Hoskins knocked us out in the 1978 TV miniseries Pennies from Heaven and in The Long Good Friday; surely U.K. viewers knew him well years before that. I guess Americans know him best from Who Framed Roger Rabbit, but Hoskins' strongest impression was made with Mona Lisa. U.K. crime pictures got more soulful about the same time that U.S. filmmakers decided that car chase mayhem and action stars were the way to go. Yes, good U.S. crime mysteries continued to be made, but U.K. directors pushed the limits of the genre, even when they didn't specialize in it: Neil Jordan, Stephen Frears, Peter Yates, Mike Hodges, Michael Apted, John Mackenzie.
Instead of focusing on a crooked scheme or a charismatic criminal, Mona Lisa gives us a couple of characters caught up in the ugly crime and vice scene in Soho. The Nat King Cole songs that include the title tune enforce a romantic context — we know these people are still warm-blooded humans, no matter what their circumstances force them to do.

Simone: "Haven't you someone to rush to?  Everyone should have. I'm different."
George: "How? How are you different?"
Simone: "I'm the girl they rush home from."
George (Bob Hoskins) emerges from prison after a seven year stint, to find that his ex-wife wants nothing to do with him or their daughter Jeannie (Zoé Nathenson). He previously drove for a living, and his mechanic-inventor friend Thomas (Robbie Coltrane) has kept his Jaguar in working order. Although warned away from working again for Mortwell (Michael Caine), the man he went to prison for, George accepts a job driving, not knowing what he's in for. Mortwell is now a procurer of women for rich clients. He apparently steers George to work for Simone (Cathy Tyson), an independent call girl. The exact relationship isn't clear. Mortwell wants to learn more about Simone's Johns — is there a blackmail angle to his game?

George and Simone carry on a strange relationship. He's too socially awkward to properly help Simone slip into posh hotels to service her clients, and causes several scenes. The more George grows to like Simone, the more he thinks about the life she leads as a high-class call girl. He agrees to help her find a woman named Cathy, a prostitute friend that Simone says is in jeopardy. As a gesture of his commitment George tries to trace Cathy in the clubs. He finds her on a bridge in the Kings Cross district. To rescue both women he must eventually oppose Simone's ex-pimp Anderson (Clarke Peters) — and his own boss, Mortwell.

George: "Yeah but you like her in a special way. In the songs."
In its bare essentials Mona Lisa may resemble Taxi Driver — in both a clueless lowlife risks his life defending a prostitute. Neil Jordan and writer David Leland engage us in the more conventional story of an ordinary mug who finds his soul. George learns that women are more than just wives or tarts; the teenage whores he comes in contact with are the same age as his own sweet daughter. The tragedy is that George can't fully compehend Simone's 'complications.' She has her own agenda, and George may not have a place in it.

Mona Lisa may be the best-looking Brit color crime picture ever. The cinematography evokes dark nights in the city center of London and the mansions of Hampstead, as well as the pier at Brighton. Plush hotels like the Ritz contrast with Thomas's eccentric workshop. Hallways bright and dank express specific environments without ever looking designed or styled. Only some of the images of Cathy Tyson's Simone are seen through the filter of George's infatuation; she's often isolated in soft-focus reflections in car mirrors … yet not in a way that recalls Taxi Driver.

Thomas: "You can never tell with women, George. They're different. They wear skirts and like to powder their noses and when they go to heaven they get wings."
George is a lug at heart, slow to understand, long to hold a grudge and fast to anger. When he blows a fuse his street experience allows him to get the drop on men twice his size; a chase and fight on the Brighton Pier shows him convincingly pummelling three thugs at once. The fight is then gleefully mocked by buskers Kenny Baker and Jack Purvis, an inspired (director's?) touch. When gunplay finally arrives, it's wholly credible as well. Although the finale is not a romantic triumph it feels appropriate and fair. Sure, Bob Hoskins took some unfortunate career side detours (Mermaids, Super Mario Bros.) but we'll always remember him for his fine, fine characters in his best films.

Ms. Tyson is clearly the film's big discovery; she plays the role as if born to it — discreet, mysterious and of strong character. Michael Caine is loathsome as Morton, the unprincipled businessman who dismisses George as 'confused' and callously uses him to gain control over others. In the middle '80s Caine would do three ham & eggs pictures for every worthy effort — this winner comes after Educating Rita and Hannah and Her Sisters but before Jack the Ripper (TV) and A Shock to the System.
Robbie Coltrane helps ground George's character by being his dependable backstop, staying in the margins but offering his opinion when asked. Now known to the world as Hagrid from the Harry Potter movies, Coltrane first came to our attention with a bit in Tavernier's Death Watch; we were happy when he joined the Bond series in a Pierce Brosnan film, but dismayed when he was killed off in the next. Sammi Davis has an excellent part as well, as May, the teen prostitute George tries to ply with an ice cream sundae.
As a director Neil Jordan came through with some real winners: The Crying Game, The End of the Affair (1999) as well as some pictures I didn't cozy up to (The Company of Wolves, Michael Collins). Are there other gems to be found in his filmography?   In my book so far this is his best.
---

The Criterion Collection's Blu-ray of Mona Lisa is a new restoration supervised by director Neil Jordan and director of photography Roger Pratt. It looks marvelous, even better than what we saw on TCM a couple of months back. Pratt stays away from smoke and fog clichés, and also the neon look common to Cannon and New Line pictures of the time. Brighton looks pleasant even though the sun isn't shining. When George becomes upset on the pier, he yells that on a real date, he'd buy his girl some Brighton rock. He's just bought two pairs of silly plastic glasses with stars and hearts, that mock what he hoped would be his big romance. It's another not-too-spot-on symbolic touch.
Disc producer Susan Arosteguy limits the extras to the best previous items, with a couple of special new pieces. A DVD commentary recorded in 1997 gives Neil Jordan and Bob Hoskins the opportunity to share their memories; that's followed by a new 'Covid/Zoom' conversation between Jordan and Cathy Tyson. It is moderated by Ryan Gilbey, who also penned the essay for the insert folder. Jordan and Hoskins also appear in more superficial interviews from Cannes in 1986. More background detail comes via 2015 interviews with screenwriter David Leland and producer Stephen Woolley. Leland tells us that his first draft was written with the idea that Michael Caine would play George … something that would change the show around entirely.
Of a special note is distinctive new disc artwork by Alice X. Zhang. It expresses the soft, dreamy look of those close-ups of Cathy Tyson's Simone.
Written with a substantial assist by correspondent 'B.'
Reviewed by Glenn Erickson
---
Mona Lisa
Blu-ray rates:
Movie: Excellent
Video: Excellent
Sound: Excellent
Supplements: Audio commentary from 1997 featuring Jordan and actor Bob Hoskins; New conversation with Jordan and actor Cathy Tyson, moderated by critic Ryan Gilbey; Interviews from 2015 with screenwriter David Leland and producer Stephen Woolley; Interview with Jordan and Hoskins from the 1986 Cannes Film Festival. Insert foldout with an essay by Ryan Gilbey; cover art by Alice X. Zhang.
Deaf and Hearing-impaired Friendly? YES; Subtitles: English (feature only)
Packaging: One Blu-ray in Keep case
Reviewed: September 16, 2021
(6569mona)

Visit CineSavant's Main Column Page
Glenn Erickson answers most reader mail: cinesavant@gmail.com

Text © Copyright 2021 Glenn Erickson