Still believe in the goodness of people?   Still hold out hope for the future?   If so this is one picture you'll want to catch up with sooner than later. 'The Good Totò' is literally found in a cabbage patch; the simple magic of kindness enables him to turn a shanty town into a little Utopia . . . for a few days. Vittorio De Sica and Cesare Zavattini fashion a story that insists that magic is as real as sunlight, music, and the words 'Good Morning' — and that man is imperfect and his institutions unjust. Francesco Golisano, Brunella Bovo and the heavenly Emma Gramatica are unforgettable. The warmth and understanding here bests that of Charlie Chaplin.

Miracle in Milan
Blu-ray
The Criterion Collection 1119
1951 / B&W / 1:37 Academy / 96 min. / Miracolo a Milano / available through The Criterion Collection / Street Date April 19, 2022 / 39.95
Starring: Emma Gramatica, Francesco Golisano, Paolo Stoppa, Guglielmo Barnabò, Brunella Bovo, Anna Carena, Alba Arnova, Flora Cambi, Virgilio Riento, Arturo Bragaglia, Erminio Spalla, Riccardo Bertazzolo.
Cinematography: G. R. Aldo
Special effects: Ned Mann
Production Designer: Guido Fiorini
Costume Designer: Mario Chiari
Film Editor: Eraldo Da Roma
Original Music: Alessandro Cicognini
Written by Vittorio De Sica, Suso Cecchi D'Amico, Mario Chiari, Adolfo Franci, Cesare Zavattini from his novel Totò il buono
Produced and Directed by Vittorio De Sica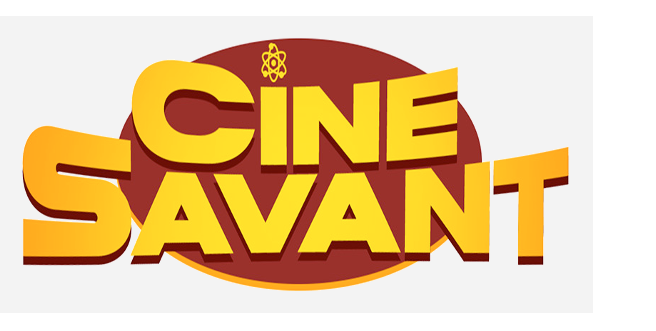 Good advice is to be found in David Forgacs' visual essay on this disc — don't go to Wikipedia to learn about "Italian Neorealism." It's not all one kind of movie. The term was in use long before the postwar years. Some of the best films in the movement were big productions, with movie stars and scenes filmed in studios.
This is a great event for Blu-ray collectors: Vittorio De Sica's Miracle in Milan (Miracolo a Milano) is now available in Region A, in a polished restoration. I reviewed a Region B Blu-ray ten years ago, and this one bests it both for picture and sound. But the best thing is that more people will learn about De Sica's wondrous blend of comedy, fantasy, and the unbearable reality of the impoverished and homeless — or 'the unhoused' as it now said, altering the 'agency' of having no roof over one's head.

This is the one certified neo-realist picture I can see again anytime. It is still valid as a meditation on modern social neglect, and its 'solution' for the problem is both fanciful and chilling. Yet it seems optimistic about the human condition — we the audience are not punished for becoming involved with its characters. With the word 'miracle' in the movie we expect a religious theme, but that's really not what we get.
With its giddy mix of neorealism and fantasy, the radically different Miracolo did not win unanimous praise on either side of the political divide in Italy. No new film genre followed its extravagant formula but it appears to have had major influence elsewhere. We learn that Colombian author Gabriel García Márques once stated that this one movie may have sparked the entire literary Magic Realism movement.
C'era una volta . . .
After a literal fairy tale prologue, De Sica's 1951 film takes place in the familiar neorealist setting of a city still recovering from the war. It's both a realistic social document and an outright fantasy, a Film Blanc in which magic exists, in conjunction with a benign afterlife. It celebrates the simple pleasures of people forming a community and 'getting along,' and takes a backhanded swipe at unfettered Capitalism. Its pointed comedy is more impactful than the average outraged social comment film, even those made by politically committed directors.
Largely written by the great Cesare Zavattini, Miracolo is a thoughtful fable overflowing with good will toward men. The opening could almost come from Mother Goose: the dotty old Lolotta (Emma Gramatica, born in 1874) finds a baby in the cabbage patch, names him 'Totò il buono' (The good Totò) and raises him to be cheerful, friendly and open to the wonders of the world. Lolotta passes away when Totò is still a child. On his release from the orphanage years later, the grown Totò (Francesco Golisano) befriends Alfredo (Arturo Bragaglia), a thief who tries to steal from him. They join a group of freezing homeless people huddling in an undeveloped field.
That's when the homeless band together on a disused lot to build their own shanty town, as squatters. Totò proves to be a friendly, honest and open-hearted diplomat, smoothing over petty disputes with charm and tact. When several men claim a statue of a beautiful woman, Totò suggests that it be erected in the makeshift town square as public property.
Totò befriends the sweet, uncomplicated Edvige (Brunella Bovo of Fellini's The White Sheik), who serves an indigent couple who still consider themselves socially superior. All join in the communal spirit save for the curmudgeonly, selfish Rappi (Paolo Stoppa). Leading with the example of his goodness, Totò creates for a few days an impossible little Utopia of tolerance and cooperation.
What a glorious everyman: Totò is a pure soul incapable of deceit or lies: he has the common good at heart, and empathizes with everyone. He commiserates with the sad thief Alfredo by splitting his possessions with him. He squints when talking to a one-eyed man, and stoops when talking to a short man. His 'meet cute' with the waifish Edvige has him defending her from her priggish 'employer.' It involves a gag with buckets of water that's priceless — and inseparable from their sweet, inoffensive natures.

Trouble comes when the bigwig developer Mobbi (Guglielmo Barnabò) buys the field. Mobbi pretends to be the squatters' friend, saying that the poor can trust him because he has five fingers just like they do. Invited to Mobbi's business headquarters — a massive marble building suitable for un fascista imperiale — the squatters don't know that he's mobilized his private security force to evict them by force. But the plutocrat's cops and soldiers don't count on the deceased Lolotta, who decends from heaven to give Totò a dove that grants wishes.
De Sica and his writers milk plenty of slapstick laughs from the efforts of Mobbi's private army to dislodge the squatters. Strategic 'dove' miracles neutralize the attackers' smoke bombs and water cannons, and send them fleeing in panic, momentarily at least. The homeless poor get their moment to crow and feel triumphant, but they're just as flawed as the bourgoisie: they waste their precious heavenly wishes on the same foolish luxuries and status symbols. In her new flowing furs, Edvige's boss Marta puts on airs, behaving in regal manner.
Totò strives to please everybody with magic wishes. He plays Pygmalion for an unloved friend, bringing the statue to life (as dancer Alba Amova). The miracle doesn't do much good — the newly-born female spirit has a mind and an agenda of her own. She dances and prances but is not romantically inclined toward the lonesome fellow who worships her: "I want to go to the big city!"  Even a woman of stone can see that the shanty town is someplace to get away from at the earliest opportunity.
With its open socialist message Miracle in Milan's tone is somewhat similar to that of Charlie Chaplin's Modern Times. Francesco Golisano and Brunella Bovo together form a bundle of innocence far sweeter than Chaplin's Little Tramp. They express their new-found love by climbing on a pole framework as if it were a Jungle Gym,like children. As would Chaplin, Totò tells a despairing friend to have courage, to see the world as a beautiful place no matter what the ongoing disaster. Unlike The Little Tramp, Totò wants to spread joy to the world at large.
The most 'socialist' scene Miracle in Milan is triumphantly joyful. The squatters go on parade in their completed shanty town, singing the film's cheerful, catchy theme song. The lyrics express their basic needs: "We want a place to sleep in / Where we can lay our heads…" Although never officially crowned, Totò becomes the cheerleader for the little society of good will. Forever cheerful, he engages with the cold world as Lolotta taught him to, by simply saying "Good morning!" to people.
The film abounds with mysterious imagery long before the outright magic begins. When a small patch of sunlight breaks through the cold clouds, the freezing poor rush together to soak it up. Only Rappi tries to hog this miserable 'place in the sun,' pushing his neighbors away. In another odd scene, a shanty town woman sells tickets for people to sit in some chairs she's set up, to watch the setting sun. Gathered as a paying audience, the group waits in patient anticipation, and then applauds the finale as the sun dips below the horizon. The ticket seller has monetized nature, yet her customers are quite content. Is the spectacle a comment on simple pleasures, or an analysis of commercialized entertainment?  Does being in a group make simple things more meaningful?
It's taken me several viewings over the years to make up my mind as to the meaning of one episode. Among the homeless crowd Totò notices a white woman and a black man who are attracted to each other. But each behaves as if ashamed of their desire. Each of the would-be-lovers asks Totò for a wish, but the result is a terrible mistake, a 'joke' that's not funny. At first I thought the gag was a dated race joke; now I think it's a comment on the nature of race prejudice — it's a limitation we inflict on ourselves.
It's worth noting that organized religion has no place in this scheme: just by its absence De Sica and Zavattini are making a secular statement. Totò doesn't pray for heavenly aid, and when Old Lolotta helps him she's apparently breaking a heavenly rule. The two angels sent to retrieve her align neatly with the two poliziotti seen chasing a criminal near the film's beginning. It seems especially telling that the finale takes at the foot of a huge cathedral. As the fantasy winds up, the church is a prominent background for several shots despite playing no part in the human drama. It is a non-participant, inert and aloof.
Every City Is Now Milan.
As delighted as we are by Miracle in Milan, it makes us more than a bit nervous — how can this delicate fantasy possibly avoid ending in tragedy?  Stories about magic wishes often conclude with dark revelations about human nature, and we certainly don't want that. There seems no acceptable way out for Totò and his friends, in a world that would prefer that the socially marginalized just disappear: the poor and unemployed, refugees and immigrants, the inconvenient and 'unproductive.'
There is no good solution to a universal human condition where such poverty exists side-by-side with balkanized neighborhoods guarded with machine guns. Any kind of sentimental compromise for the squatters would be a betrayal of reality. The film's chosen finale is inspired — simultaneously enchanting, appalling, exhilarating and as cruelly satirical as Jonathan Swift's A Modest Proposal. After decades of socially responsible liberal cause entertainment, I have yet to see anything as clearly stated as this.
---

The Criterion Collection's Blu-ray of Miracle in Milan makes its mark immediately — a 4K restoration delivers a picture much stronger overall than the Region B disc from 2012. The wet streets are more atmospheric and the trains that pass in the fog more eerie — that patch of land seems separated from the rest of the world. The sharper image shows more wires in Ned Mann's visual effects but enhances other fanciful illusions. Alessandro Cicognini's rollicking circus organ music under the titles is clearer than we're heard it before.
David Forgacs' visual essay gives us clear thinking about Miracolo but also about Italian Neorealism in general. Many disc supplement discussions just ramble — Forgacs and his images kept our attention 100%. Just be forewarned that a spoiler or two are divulged for other films, especially Roma città aperta.
Criterion's disc producer Elizabeth Pauker has also secured a fine 1980s audio interview with Vittorio De Sica, and a long-form documentary on Cesare Zavattini. The man credited with so many great screenplays comes off as an alert, energizing personality.
Repeated from the 2012 disc are impressive interviews with De Sica's son Manuel and the delightful Brunella Bovo, who hasn't lost her child-like smile. The long-form original Italian trailer included is 'hosted' by Francesco Golisano, who tells us that he had to alter his accent from Roman to Milanese to play Totò. Maybe Golisano was 'good' as well — he stepped away from acting after only a few more films. Did he go back to being a mailman?
The 30-page insert booklet has an excellent essay by Christina Newland, who begins with Vittorio De Sica's quote about 'the search for goodness.' It finishes with a translation of Cesare Zavattini's original outline-sketch for the film, written in 1940. The action takes place not in Milan but in a fictitious land called HaHaHa, a choice that reminds us how fantasy allows writers to skirt political disapproval and censure. Zavattini's sketch ends with Tot` using his magic powers in a war between the poor and the plutocrats.
Artist Manule Fior is credited with the bright packaging art and designs. Some of the original poster imagery associated with the movie was either abstract or grim — this communicates joy.
Author James Ursini introduced me to Miracolo a Milano way back in the 1980s — he said it was his favorite film. At that time all we could find on video was a beat-up, contrasty telecine with parts of scenes missing — but seeing it was still pure magic.
Reviewed by Glenn Erickson
---
Miracle in Milan
Blu-ray rates:
Movie: Excellent
Video: Excellent
Sound: Excellent
Supplements (from Criterion):
New interview with neorealism expert and film scholar David Forgacs
Audio interview from the late 1960s in which director Vittorio De Sica looks back on his career, conducted by film critic Gideon Bachmann
Interviews with actor Brunella Bovo and Manuel De Sica, the director's son
Feature-length documentary from 2019 on screenwriter Cesare Zavattini
Trailers
30-page illustrated pamphlet with an essay by Christina Newland and Totò il buono, a 1940 treatment by Zavattini that is the earliest version of the story on which Miracle in Milan is based.
Deaf and Hearing-impaired Friendly? YES; Subtitles: English (feature only)
Packaging: One Blu-ray in Keep case
Reviewed: April 9, 2022
(6704mira)

Visit CineSavant's Main Column Page
Glenn Erickson answers most reader mail: cinesavant@gmail.com

Text © Copyright 2022 Glenn Erickson