Several atom-fear exposés bravely 'told the truth' about the madness of the nuclear standoff. They didn't get more liberal-precious than this uncompromising, difficult-to-watch ordeal based on a true incident. When an Imminent Attack alarm sends a tiny elementary school into a panic, Frank and Eleanor Perry pull no punches, finding the worst possible outcome to twist one's insides in helpless frustration. The notorious yet little-seen show stars stage actors then unfamiliar, a couple of whom would soon become much bigger names. For us Children of the Bomb it's the traumatic connection between Duck and Cover and Miracle Mile — or "Romper Room of Fear." Richard Harland Smith's commentary gives this release the context it needs, answering most of the questions that have hovered over it for 57 years.

Ladybug Ladybug
Blu-ray
KL Studio Classics
1963 / B&W / 1:85 widescreen / 82 min. / Street Date December 15, 2020 / available through Kino Lorber / 24.95
Starring: Adults: Nancy Marchand, Kathryn Hays, William Daniels, Jane Hoffman, Estelle Parsons, James Frawley, Jane Connell, Richard Hamilton, Judith Lowry, Elena Karam.
Starring: Children: Doug Chapin, Miles Chapin, Bozo Dell, Dianne Higgins, Alan Howard, Christopher Howard, David Komoroff, Donnie Melvin, Susan Melvin, Linda Meyer, Alice Playten, Marilyn Rogers, Jennifer Stone.
Cinematography: Leonard Hirschfield
Film Editor: Armond Liebowitz
Original Music: Robert Cobert
Written by Eleanor Perry from a magazine story by Lois Dickert (Armstrong)
Produced and Directed by Frank Perry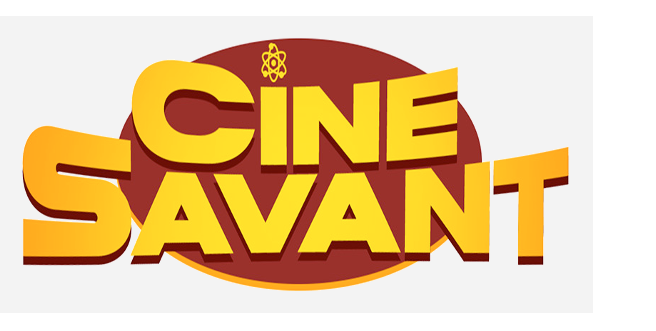 — no spoilers —
     'War is not Healthy for Children or Other Living Things,' reads the famous silk-screen poster from the 1960s. That sentiment may be numbingly obvious, but it accurately reflects humanity's shame: we just can't seem to take it to heart. Fresh from their smash art-house hit
David and Lisa
, husband & wife moviemaking team Frank and Eleanor Perry turned their skills to the 'problem' of The Bomb. Rather than a weepy tale of slow extermination (
On the Beach
) or an exploitative proto-survivalist thriller (
Panic in Year Zero!
) 1963's
Ladybug Ladybug
is minimalist anxiety-horror. Nuclear war is made the problem of little schoolchildren, not generals and politicians. The gnawing insecurity is as basic as the nursery rhyme from which it derives its name:
Ladybug Ladybug fly away home
Your house is on fire your children are gone.
All except one and her name is Ann
And she hid under the baking pan.
Ladybug Ladybug fly away home
Your house is on fire
Your children will burn!
Putting a child in jeopardy in a movie is a dicey game, a lesson learned by Alfred Hitchcock in Sabotage (1936). Making an entire film that fixates on the possibility of innocent children meeting a fiery death would seem a recipe for box office suicide — the happy progressives that found David & Lisa so insightful and charming can't have appreciated spending eighty nerve-shot minutes waiting to see what awful thing will happen to the children of Ladybug Ladybug. Something terrible HAS to happen, the whole setup demands it.
Eleanor Perry expanded the true incident in Lois Dickert's magazine story to feature length, retaining many particulars but taking the conclusion to a worst-case extreme. The blood-freezing finale combines the hysteria of the nursery rhyme with a tragedy that veers into ironic, obscene madness. The Perrys likely had no way of seeing the sci-fi fable (These Are) the Damned, which conveyed the same outrage with a fantastic allegory about doomed children:
"Is that the extent of your dream … to turn nine ice-cold children free in the ashes of the universe?"

There's nothing fantastic or allegorical about Ladybug Ladybug — its unforgiving realism plays out in something close to real time.  The small-scale film has no lack of basic human interest. At a rural school, the warning siren goes off for a missile or bomb attack: Yellow Alert.  ↑  The school staff are interrupted while dealing with mundane issues like giving an exam, and counseling a sweet little boy sent to the principal's office. The alarm does not seem to be a systems test. The staff can't investigate further because communications are out. The pregnant secretary (Kathryn Hays), the dietician (Jane Connell) and the art teacher (Jane Hoffman) stay professional but are wracked by fear. Equally frustrated, Principal Calkins (William Daniels) follows the procedural instruction book: the teachers divide up the students and walk them home. Out on the road the younger children fret and worry. Their teacher-turned-chaperone Mrs. Andrews (Nancy Marchand) is affected by the strain. Some split off as they reach their individual farm homes. Several kids run to a bomb shelter already prepared in one home.
'Sending them home' under these conditions is a terrible idea. Some parents are out of the house, and without any explanation as to what's going on, other parents are upset that their kids have shown up babbling about dangers they can't express. For the teachers and the students the emergency is REAL, happening NOW. Some of the children end up alone and unsupervised, convinced that at any moment they'll be consumed by an atomic fireball. It's a recipe for terrible panic decisions, for disaster.

The adult and child actors of Ladybug Ladybug are stage pros directed to be simple and honest in their reactions. I was a schoolchild in 1963 and identify with these kids —  many of us were similar  'always behave nicely in public' types. Our grade school teachers were wonderful, idealistic role models, well-educated professionals trained to project calm reliability. The school staff here are lovely people taking news of imminent obliteration as best they can. They don't for a moment joke about the emergency, not with 200 children in their care. The school secretary lingers in an empty classroom, caught in existential absent-mindedness: how is one supposed to behave when the end is near?
Frank Perry's direction is consistently good. The enforced calm is emotionally merciless — it tells us that terrible things are going to happen. How many Twilight Zone episodes depicted people going nuts during an air raid scare, only to be told at the last minute that EGBOK?  We can sense that Ladybug Ladybug isn't going to play that game, at least not in any conventional way. We're given credible, traumatic scenes with little kids desperately in need of reassurance, met with parents that scold them and ignore their protests. One housewife (Estelle Parsons!) has sixty seconds onscreen, ironing clothes and reprimanding her daughter. A farmer hard at work won't even listen to his kid.
I understand these 'harsh' parental reactions — discipline at my home was such that if I ran in the door with a bleeding artery, I might have to wait until my father said his piece before asking for somebody to take a look. Most of the dramatics in Ladybug Ladybug are entirely convincing. A few of the kids are a little stagey — directing children isn't foolproof even if both kids and the director are professionals.

These children are little but strong, like the children in the humanist Night of the Hunter over which Lillian Gish marvels: "They abide." A riveting scene that's fair to describe here follows a six-year-old girl on the march home, a moppet with huge freckles. She's not taking the alarmist talk at all well — she remains silent but her tiny face is taut with anguish. Freed to run home on her own, she finds nobody who will listen, no comfort. She runs to her room and crawls under her bed with her favorite doll, there to weep alone. Perry manages a natural visual Wipe to Black.
Is this compassion or sadism?  Frankly, our minds make the leap to all children in danger everywhere, from war, disease, starvation, or just plain abuse. Any kid isolated and scared is a human tragedy. Yep, that's a liberal attitude, without apologies.
That's all of Ladybug Ladybug that I will detail — the show expresses honest emotions as it takes us to a terrible place. It eventually encounters a problem suffered by many well-meaning liberal social issue movies: what are we supposed to do with this horrible revelation we've been handed, vote for a peacenik candidate?  Is the show an example of liberal masochism?  Very few audiences saw the movie when it was new, so if the Perrys' plan was to change the world, it didn't work out. If the release date in IMDB is correct Ladybug Ladybug was a Christmas release for 1963, and arrived in the wake of the Kennedy Assassination. It was a brave thing for the progressive filmmakers to SRUATADT (Stand Right Up And Tell A Daring Truth). But the timing on this one couldn't have been worse.
It doesn't look as if the film got much of a foreign release, although I note that the Soviet Union snapped it up:  'See, look upon the fruits of reckless American aggression.'  But Ladybug Ladybug definitely showed here on television. I caught parts of it one afternoon in '65 or '66 … and it scared me so badly, I thought I was going to be physically sick. The Bomb was a morbid, taboo subject that 'kids weren't supposed to be thinking about.'  Sorry Mom, I have to think that many of my grade-school peers were thinking about The Bomb just as much as was I.
The bottom line:  Ladybug Ladybug is quality filmmaking that expresses an important message in a debatable way, using the narrative framework of a grade-school horror ordeal. It's very tense and emotionally punishing. Just don't expect an uplifting release at the finish. Talk about a show that doesn't leave 'em laughing — The Perrys left most of us with our stomachs tied in knots.
---

The KL Studio Classics Blu-ray of Ladybug Ladybug is a terrific new 2K remastering of a show that likely hasn't been out of the box in ages — even at MGM/United Artists the only thing we could see was the same flat, dull transfer from an old 16mm TV print.  The title has been a joke between me and a film resource manager for twenty years… 'When are they ever going to do something with Ladybug Ladybug?'
Kino's retransfer is especially beautiful in widescreen. Whoever did the original optical work was a master. The still images seen in the main titles prove to be 35mm freeze frames, and they're uncommonly sharp and clean. The transition to full motion is perfect. The show finishes with an early example of an 'infinity' optical zoom into film grain, such as the one Roman Polanski would use to conclude his Repulsion.  ↓  There's also a flawless trick shot combining a boy's close-up with the contrail of a jet, high above him in the sky.  (Top Image ↑ )
The teaser-trailer on the disc is so brief and nondescript that I can't believe anyone thought it might be useful — even if it piqued one's curiosity, the memory would likely have faded before exiting the theater.
The commentary by Richard Harland Smith is one of his best so far, perfectly matched and scaled to the show at hand. Smith has already done at least two 'apocalyptic' commentaries for Kino. He offers thoughtful story analysis while communicating reams of interesting production information. He offers backstories for all of the actors, not just William Daniels, Estelle Parsons and Nancy Marchand, who famously enacted the schoolteacher Clara for the original TV play of Paddy Chayefsky's Marty. We vaguely know the faces of the women in the school office and some of the kids as well. Smith reveals that they mostly came from New York theater and TV.
RH Smith also points out Frank Perry's homage to Ingmar Bergman. When the children sing and dance as they walk home,  Perry conjures art-movie memories of Ingmar Bergman's dance of death in The Seventh Seal. It might come off as precious, but we're told that the singing and dancing bit was taken from the original reportage of the actual attack signal incident. One of the older girls initiated the song to cheer everyone up.
Reviewed by Glenn Erickson

---
Ladybug Ladybug
Blu-ray rates:
Movie: Excellent
Video: Excellent
Sound: Excellent
Supplements: Audio commentary by Richard Harland Smith, Theatrical Teaser.
Deaf and Hearing-impaired Friendly? YES; Subtitles: English (feature only)
Packaging: One Blu-ray in Keep case
Reviewed: November 28, 2020
(6395lady)

Visit CineSavant's Main Column Page
Glenn Erickson answers most reader mail: cinesavant@gmail.com

Text © Copyright 2020 Glenn Erickson