It's a pleasant thing to revisit an old favorite and discover that it's better than you remember. The tale of Zampanò and Gelsomina is Italo neo-realism 2.0: it's got poverty, misfortune and misery but also a bankable American star or two. The visually revamped presentation of Federico Fellini's international breakthrough picture is a wonder — no more distorted audio and images that look as if they were filmed yesterday. Several of the extras are new, but the main charm is still provided by Giulietta Masina, Anthony Quinn and the Nino Rota music.

La Strada
Blu-ray
The Criterion Collection 219
1954 / B&W / 1:37 Academy / 98 min. / available through The Criterion Collection / Street Date November 2, 2021 / 39.95
Starring: Anthony Quinn, Giulietta Masina, Richard Basehart, Aldo Silvani, Marcella Rovena, Livia Venturini.
Cinematography: Otello Martelli, Anna Primula.
Production Designer: Mario Ravasco
Art Direction: E. Cervelli, Brunello Rondi
Film Editor: Leo Cattozzo
Original Music: Nino Rota
Written by ederico Fellini, Ennio Flajano, Tullio Pinelli
Produced by Dino De Laurentiis, Carlo Ponti
Directed by Federico Fellini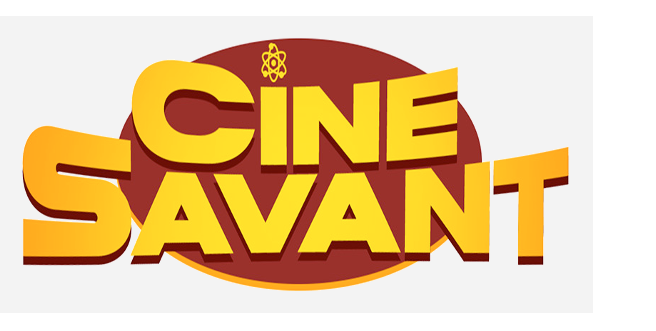 Have you heard that film is an art form?  When I became interested in film seriously one of the first movies foisted on me was Federico Fellini's La Strada. The high school teachers giving us a special summer school 'creative thinking' class must have been major Giulietta Masina fans — they rented both this and Fellini's Nights of Cabiria.
Unfortunately, we got all the wrong signals from La Strada. Artistic films, we surmised, had to be about universal truths, preferably framed in a deep dish tragedy about the human condition. If I recall, we actually heard some anti-Catholic talk from our teachers. We were encouraged to believe that the film was made by an artist-god, not a livewire Italian trying his best to deliver a hit for his deep-pockets producers Dino De Laurentiis and Carlo Ponti. Giulietta Masina was not starring because she was the Roman answer to Charlie Chaplin, but because she was drop dead adorable on her own terms. She makes faces like my 2 year-old granddaughter!

La Strada is great but like most art films it needs to be seen under good circumstances. Nothing streamed on TV has the right impact unless you can replicate some of the qualities of an art house screening. A darkened room is a good start, with no distractions beyond somebody sipping a cup of espresso.
The storyline isn't as simple as it looks. Beneath the neorealist surface is the existential question, 'what do all the unfortunate souls in the world do to keep going forward?  Are they just taking up space?'
Itinerant carnival strongman Zampanò (Anthony Quinn) buys the weak-minded Gelsomina (Giulietta Masina) from her mother, even though an older sister left with him before and died. The rough man abuses Gelsomina but also trains her to be a clown-accompanist for his pitiful act, and they do well enough to join the circus of Giraffa (Aldo Silvani). Gelsomina's experience with Zampanò has its highs but is mostly a series of heartbreaks. She at first believes they'll be married, until he makes it clear that she means no more to him than would a trained dog. She becomes depressed when he sleeps with various women that find him desirable. A talented high wire walker called The Fool (Richard Basehart) has a bad history with Zampanò and infuriates him with incessant taunts and insults. Mocking and tender at the same time, The Fool tells Gelsomina a positive lesson: No matter how insignificant she thinks she is she was made by God, and God made everything for a purpose.

La Strada was the first postwar Italian film to be uncommonly successful internationally. Several famous neorealist classics were boxoffice failures even in their home country. Fellini's movie has American movie stars and production values that purists claimed betrayed the concept of neorealism. But the directors De Sica and Visconti moved as quickly as possible into more elaborate films both commercial and artistic.
Back on 16mm in 1970 or so we thought La Strada looked crude and unprofessional. It may have been the very first film I ever saw in a foreign language. Before the projector rolled we'd been told it was High Art, full of important Symbolism and and Deeply Profound Content. That primed us to look for hidden meanings and significance in every detail. We were assured that Gelsomina's travails was an oppressed everywoman. Zampanò's lonely end under the stars was Brute Man Lost in the Universe. It wasn't a bad start for a film student but it took several years of film-watching and a gradual maturing process to get beyond the mention-a-director, swoon-in-worship phase of film appreciation.

Seen now, La Strada plays like a brilliant picture through its minimal attempts at commercialism. I see nothing in it that's at all negative about the church; the montage details during Gelsomina's pilgrimage criticize the commercialism around the religious ritual, not the faith itself. The supporting cast makes a strong impression — the friendly nun, the lady hanging her wash at the end. Neither Gelsomina nor Zampanò need be pigeonholed as ciphers in a scheme or symbolic placeholders for anything bigger than themselves. The Fool isn't fated to provoke Zampanò but is just following his nature — he's an eccentric imp who can't hold his tongue.
Giulietta Masina's little lost soul is only superficially like Charlie Chaplin. The Little Tramp was never innocent and certainly wasn't dumb. Although she's as cute as a button and displays no unattractive qualities associated with feeblemindedness, Gelsomina never becomes an idealized symbol. She is incredibly childlike and devoid of defenses. Ms. Masina delights in making Gelsomina's facial expressions like glass, showing her feelings without a mask. Gelsomina is also easily hurt; all she has to do is witness something bad happening and her personality cracks up. The catalyst character The Fool pokes fun at her, knowing he can't do much for her personally. He sees her as a funny-looking ladybug that's bound to be stepped on later if not sooner. His advice prompts her to invest her faith and trust in Zampanò, a really bad choice as it turns out. If only she'd stayed behind with the nuns, Gelsomina might have been happy and protected.

So many years later Zampanò seems less of a villain and more of a garden variety male lout. Although he's neither honest nor virtuous, Anthony Quinn's beautifully-played circus bum doesn't have a black heart. And The Fool's taunting is indeed intolerable. I originally thought Zampanò's last scene was simple comeuppance. Now it comes across as the unlikely redemption of an ordinary mortal and an almost fanciful stroke of optimism. Fellini is enough of a romantic to not make redemption impossible for a man like Zampanò. In his video introduction, Martin Scorsese claims to have reinvented the character with Robert De Niro in several films, especially his Raging Bull.
La Strada arrived just as art-film appreciation went mainstream, in the late '50s when the names Bergman, Renoir, Kurosawa and Fellini became prominent in big cities and college towns. As many Italian art pictures took place in impoverished surroundings, the default art film stereotype depicted dirty people living in dirty conditions, thinking about sex. That was natural, as Hollywood often made dire poverty look downright clean and ennobling.
Fellini elevates Gelsomina's misery with music that insists on higher values and beautiful thoughts. Nino Rota's great score combines a mournful, Laura -type ballad with a circusy theme. It provides an active spirit for the film's squalor to rub against, and a dramatic backbone that keeps events from seeming arbitrary.

Made in 1954, La Strada didn't arrive here until 1956, almost two years after Europe embraced it. It won the Oscar for best Foreign Film in 1957. By that time Fellini had already filmed his next two pictures. His even more depressing story Il Bidone is about swindlers with a fake religious racket. Giulietta Masina and Richard Basehart are given high billing but have small roles opposite another U.S. star, the Oscar-winning Broderick Crawford. I don't believe it did as well.
In no way did the U.S. lead the pack in foreign film appreciation. Art film distributors needed hits, and couldn't always tell which movies would be embraced by the public. French crime movies saw less distribution, possibly because most weren't action-oriented, and their dialogue-heavy scripts required a lot of subtitles. La Strada's subtitle script is relatively sparse.
Perhaps I learned to appreciate La Strada more after seeing Woody Allen's 1999 Sweet and Lowdown, which to me plays (like a number of later Allen pix) as a steal, an unauthorized remake of La Strada. The story of a travelling musician who abuses a retarded girl and then abandons her is practically identical. The borrowing of an entire classic movie, emotional effects and all, is another bad mark against the deteriorating aura of Woody Allen's output.
In the end it's Giuletta Masina that sanctifies La Strada. Her performance overcomes what is often an easy shortcut to audience acceptance, the 'sweet and simpleminded' characterization. Lenny in Of Mice and Men is a good example, as even Lon Chaney Jr. could make him believable. It's certainly not difficult to get audience sympathy with such a character, as seen in the embarrassing Charly and much later, the Marisa Tomei – Christian Slater romance Untamed Heart. The not-quite-adult man-child in that show might as well be an animal pet. Nope, when a film has as much honest emotion as La Strada — and Giulieta Masina — critical formulas don't apply.
---

The Criterion Collection's Blu-ray of La Strada upgrades its 2003 DVD with a stunning 4K digital restoration, undertaken by Criterion in collaboration with The Film Foundation and the Cineteca di Bologna. It looks very rich, overriding old memories of 16mm prints with fuzzy images and buzzy sound.
We're surprised to hear the optional English-language track. Anthony Quinn sounds great with his real voice, and we're told that Richard Basehart uses his own as well, even if I don't recognize him in it. But Giuletta Masina has of course been fully dubbed, which destroys her performance.
The new extras on the Blu-ray are a hit, especially the documentary with Giuletta Masina. She's unusually gracious about her time as a film star; if anything seeing her talking so normally about her achievements humanizes her more. An older interview documentary with Federico Fellini is with an interviewer who asks only easy, admiring questions, which encourage him to spout endless art-talk. But it contains many great prime source bits as well as film and stills from behind the scenes on several Fellini movies. On the set of La dolce vita we see all the crew tucked into their winter coats, as Anita Ekberg steps into what looks like a chilly Fountain of Trevi.
Reviewed by Glenn Erickson
---
La Strada
Blu-ray rates:
Movie: Excellent
Video: Excellent
Sound: Excellent (Plus English-dubbed Track)
Supplements: Alternate English-dubbed soundtrack, featuring the voices of Anthony Quinn and Richard Basehart; Audio commentary from 2003 by Peter Bondanella; Introduction from 2003 by Martin Scorsese; Giulietta Masina: The Power of a Smile, a documentary from 2004; Federico Fellini's Autobiography, a documentary originally broadcast on Italian television in 2000; trailer; insert foldout with an essay by Christina Newland.
Deaf and Hearing-impaired Friendly? YES; Subtitles: English (feature only)
Packaging: One Blu-ray in Keep case
Reviewed: October 31, 2021
(6596stra)

Visit CineSavant's Main Column Page
Glenn Erickson answers most reader mail: cinesavant@gmail.com

Text © Copyright 2021 Glenn Erickson
Here's John Landis on La Strada: