It's another big-star MGM romantic comedy, and not exactly a classic. Debbie Reynolds and Glenn Ford pick their way through a travelogue story that seems made of leftovers from I LOVE LUCY, inventing flat-farce gimmicks to sex things up without offending the Production Code. What's the movie most remembered for?  It features the exotic concept car that became TV's Batmobile.

It Started with a Kiss
Blu-ray
Warner Archive Collection
1959 / Color / 2:35 widescreen / 104 min. / Street Date February 25, 2020 / available through the WBshop / 21.99
Starring: Glenn Ford, Debbie Reynolds, Eva Gabor, Gustavo Rojo, Fred Clark, Edgar Buchanan, Harry Morgan, Robert Warwick, Frances Bavier, Alice Backes, Carmen Phillips, Richard Deacon, Martin Garralaga, Robert Hutton, Morgan Jones, Joi Lansing, Marion Ross, Ralph Taeger, Carleton Young.
Cinematography: Robert J. Bronner
Film Editor: John McSweeney Jr.
Original Music: Jeff Alexander
Written by Charles Lederer story by Valentine Davies
Produced by Aaron Rosenberg
Directed by George Marshall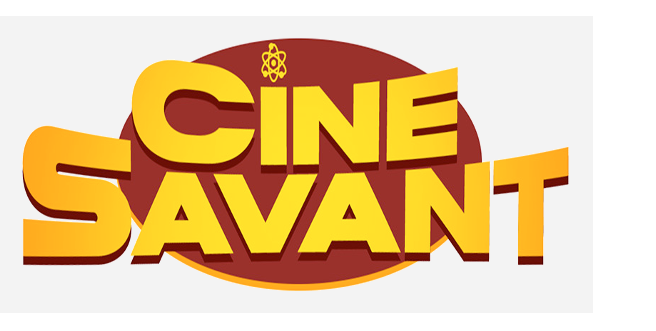 It Started with a Kiss was made when both of its stars were experiencing marital distress. Glenn Ford was close to being America's #1 star, but he would soon divorce Eleanor Powell. Debbie Reynolds was recovering from being ditched by Eddie Fisher, who had left her to chase after Liz Taylor, and would be given a dose of his own medicine, when Liz ditched him for … aw, who cares?
The production appears to have been packaged by Aaron Rosenberg's Arcola productions. Rosenberg had previously worked with director George Marshall and would continue to do so on his successful Daniel Boone TV show; he'd also starred Glenn Ford in one of his westerns for Universal. It Started was Rosenberg's break-in project for MGM after The Badlanders. It's a nearly no-risk endeavor and reportedly made a nifty profit for the studio. As a romance or a comedy it poses no competition for the same year's Some Like it Hot yet is the kind of harmless fluff that audiences accepted. Those pros Ford and Reynolds carry the low-wattage laughs with ease.

The formula: a rash marriage with sex issues + a travelogue in sunny Spain + mild service comedy (the Air Force) + a showy futuristic car. The writers ensure the sale by flattering the stars. Their script tells us that our two leads are head-turning attractive. Hat check girl Joi Lansing gives Sgt. Joe the eye, while Maggie rivets Joe's attention from forty paces away. She's perky and unreasonable, and he's just an easy-going girl chaser who got caught.
Air Force Sgt. Joe Fitzpatrick (Glenn Ford) chases the apparently irresistibly desirable Maggie Putnam (Debbie Reynolds), a mischievous showgirl who moonlights at a charity event hoping to snag a millionaire boyfriend. Joe crashes the soirée, scares off a rich competitor (Robert Hutton) and accidentally tears Maggie's dress, a meet-cute that 24 hrs. later sees them married and wondering if they'll ever get along. Joe ships out immediately for Spain. Maggie finds out that Joe won a fabulous $40,000 futuristic car in the charity raffle. Maggie lands in Madrid, only for Maggie to become furious at Joe for making his friends think she's pregnant (don't ask). Her demand for 30 sexless days of marriage puts a strain on everything. When the super-car arrives, everything changes. The famed bullfighter Antonio Soriano (Gustavo Rojo of The Valley of Gwangi) and the Marquesa Marion del la Rey (Eva Gabor) are so taken by the car that they invite the Fitzpatricks to join their regal social set. Antonio does his best to seduce Maggie and the Marquesa waits to catch Joe on the rebound.

The Air Force's Major General O'Connell (Fred Clark), along with diplomat McVey (Carleton Young), Congressman Tappe (Edgar Buchanan) and his nosy wife (Frances Bavier) go nuts over the fancy car as well. It's not believed that it was won in a raffle; while they audit Joe's supply depot, the IRS nails Joe with a tax bill he can't possibly pay — the car is considered income. When he sells the car to Soriano, Joe doesn't realize he's breaking a rule of the military agreement with Spain. Discovering that Soriano's kisses go 'klunk' instead of 'ding,' Maggie tries to get back together with Joe. But bedroom mixups in the Marquesa's villa make a mess of her efforts.

Let's see — the trailer for It Started with a Kiss hits most of the highlights — fancy car, 'funny' bullfight scene, amorous moments broken up by cold showers, an oversexed Spaniard, etc. None of this comedy is inspired, a fact that becomes clear early on when writers Lederer and Davies (both ace scribes from Hollywood's golden age) swipe a screwball gag from Bringing Up Baby: with the back of her dress ripped away, Joe helps Maggie exit the charity shindig by walking close behind her, very fast.
What's good?  Reynolds and Ford mainly — they give the so-so material a professional spin that will satisfy their fans, even if Oscar won't be impressed. The show is salted with supporting input from a lot of favorites. Fred Clark, Harry Morgan and Richard Deacon are in play, plus bits and walk-ons from the likes of Joi Lansing (Touch of Evil), Robert Hutton (The Slime People), Ralph Taeger (X-15) and Morgan Jones (Not of this Earth). Of special note is the unsung Carmen Phillips, who was great as Dean Martin's dead-drunk date in Some Came Running, and funny as one of the bedraggled working girls in 'Kate's Place' in Ride the High Country. Phillips makes her mark in an early scene fixing Ms. Reynolds' dress, despite writing that gives everything to the star.

As the Spanish couple that provide tame romantic interference for our newlyweds, Eva Gabor is delightful — as elegant as her sister Zsa Zsa but with acting talent and comedy chops, too. The intelligent Eva was just a class act all around… and don't forget drop-dead beautiful. As a Westwood movie usher I once sold her popcorn from about ten inches away, and I swear her porcelain-pure face didn't have visible pores. And that was 13 years later.
Gustavo Rojo is billed in the trailer as MGM's new Latin lover sensation, but that didn't come to pass. English-language audiences will know him as the guy who got himself eaten by an Allosaurus. Originally from Uruguay, Rojo has impressive credits in Spanish-language movies. His cocky comic toreador almost comes close to being an insult to Spaniards. This is one of the movies where the Yankees are brash and honest, and the Continentals are oversexed boors. Well, not Eva Gabor.

Don't look for progressive ideas about gender issues. Debbie's Maggie is a ditzy dame who pushes her husband away, and then pouts because he sleeps on the sofa. Both Joe and Antonio consider a wife to be 'property' over which to fight. The American male naturally has all the answers. Joe gets to deck the pompous Antonio with a manly-manly right cross.
One also suspects that this travelogue romp was cooked up as a favor to the Pentagon and the State Department. After decades of economic isolation, Generalissimo Franco's Fascist regime wanted to build a movie industry. A showy Hollywood picture would help them to the tourism dollars that were helping revitalize the Italian economy. An innovative (corrupt?) deal with superproducer Samuel Bronston would soon follow, with the next year's King of Kings. In no time at all, Italian, English and American film companies would begin filming in Spain. Franco even tried to make peace with the expatriate rebel Luis Buñuel. He returned home only briefly to make the notorious, blasphemous Viridiana — which Franco then tried to suppress.
Does It Started with a Kiss soft-sell the idea of more U.S. military cooperation with the Fascists?  The first thing we learn is that U.S. 'guest' servicemen are ordered not to flaunt conspicuous wealth, and to not wear uniforms when off duty. The unspoken reasons for this is 1) not to show poor Spaniards how outsiders live, and 2) not attract violence from the residual anti-Fascist resistance. This is of course just hinted at.

Our star couple interact with real Spaniards only when showing off the prize car in Madrid — scenes that appear to be 'real,' with ordinary passers-by on the streets. But Maggie is called out by an American officer for wearing slacks instead of a skirt. This pretty strongly misrepresents the plight of military wives at the time. An officer would NEVER discipline an airman's wife in public, if he could possibly help it. Instead, the husband would be called on the carpet, and would relay the offense to the wife, informing her that she had no rights and was allowed to accompany her husband only if she towed the line. The social pecking order was pretty ugly — the wives of high-ranking officers weren't subject to the same kind of scrutiny.
Yes, the car. Those that care probably don't need to be told, but the scarlet super-car that Joe drives around Spain is the Lincoln Futura, a Ford concept car from 1955. The Plexiglas jet cockpit bubbles for the driver and passenger look like something that illustrator Wallace Wood might sketch for a space-age comic. Altered (and greatly improved) by the famed car customizer George Barris, the $250,000 vehicle became TV's Batmobile. I remember gluing together model kits of the car in both of its incarnations.

The car could have been created as a PR weapon, to remind those furriners that America is the world leader in every way. The American glamour it certainly contrasts with Europe during the war recovery years. By just driving it around, Joe and Maggie become instant celebrities, are invited into high society, etc. The unsubtle message is that ordinary Americans can vacation like kings in Spain or Italy, where their much-coveted U.S. dollars will allow them to lord it over the peasants. It is a little weird to see the Spaniards worshipping the fancy red car. In one scene it steals the thunder of a wedding party.
The crowds adoring the car on the streets of Madrid seem real. Director Marshall must have used two CinemaScope cameras to cover the impromptu arrival of the famous stars. A matched cut shows a mo-ped rider falling down next to the red car, and recovering with the help of a passer-by.
The show can't exactly claim itself to be high-grade comedy fare. Although they are married, the no-sleeping-together pact between Joe and Maggie motivates yet another forced, Production Code- approved sex farce, with no sex. The bedroom-hopping climax is a bunch of woo-hoo silliness — "Omigosh, Maggie's climbed into the commanding officer's bed by mistake!"   Audiences were as undemanding in 1959 as they are now, just in different ways. It Started with a Kiss will nevertheless will please fans of its stars.
---
The Warner Archive Collection Blu-ray of It Started with a Kiss is a beautifully remastered rendition of this undemanding but handsomely produced picture. The stars really did go to Spain, so we're at least spared the lame tricks that insert the players into 2nd unit footage via rear-projection (an exception being driving scenes, of course). George Marshall's direction is not bad, and keeps the stars' competent performances front and center. The music score is pleasant, except when adding oogah-horn signature stings to every appearance of the Futura car. The main titles are regulation MGM animation, backed by Debbie Reynolds singing a title song, interrupted by squirmy kissing noises.
It Started with a Kiss is one of the first MGM movies I edited a promo for, while working under Liz Beckman and George Feltenstein for MGM/UA Home Video circa 1992. All the transfers back then were awful-looking flat pan-scans … nothing like the very handsome CinemaScope-shaped transfer on this new disc.
The trailer jumps from one joke and provocative bit to the next, ending with Debbie in a visual cameo, saying, "It's a gasser!" This is not one of her greatest moments on screen, but her brand of perky enthusiasm is still pleasing. It's heaven compared to her constant screaming and shrieking in the horrifying The Unsinkable Molly Brown.
More pictures of the Futura car can be seen at the Internet Movie Car Database.
Reviewed by Glenn Erickson
---
It Started with a Kiss
Blu-ray rates:
Movie: Good -minus
Video: Excellent
Sound: Excellent
Supplements: Trailer.
Deaf and Hearing-impaired Friendly? YES; Subtitles: English (feature only)
Packaging: One Blu-ray in Keep case
Reviewed: February 19, 2020
(6212kiss)
Final product for this review was provided free by The Warner Archive Collection.


Visit CineSavant's Main Column Page
Glenn Erickson answers most reader mail: cinesavant@gmail.com
Text © Copyright 2020 Glenn Erickson