RKO polished Robert Mitchum's post- pot bust image with this swell-guy romantic Christmas tale, placing him opposite the drop-dead desirable Janet Leigh. All the penniless Mitchum must do is win over Leigh's son, get around her fiance Wendell Corey, and then make her forget her dead soldier husband. Plus keep up the Christmas spirit. Director Don Hartman pulls off a minor yuletide miracle with the most down-to-earth, pragmatic Christmas romance on record. Co-starring the 1949 line of super Lionel streamline electric trains!

Holiday Affair
Blu-ray
Warner Archive Collection
1949 / B&W / 1:37 Academy / 87 min. / Street Date December 15, 2020 / available through the WBshop / 21.99
Starring: Robert Mitchum, Janet Leigh, Wendell Corey, Gordon Gebert, Griff Barnett, Esther Dale, Henry O'Neill, Harry Morgan, James Griffith, Jimmy Hunt, Jack Kelly, Paula Raymond, .
Cinematography: Milton Krasner
Film Editor: Harry Marker
Original Music: Roy Webb
Written by Isobel Lennart from a story by John D. Weaver
Produced and Directed by Don Hartman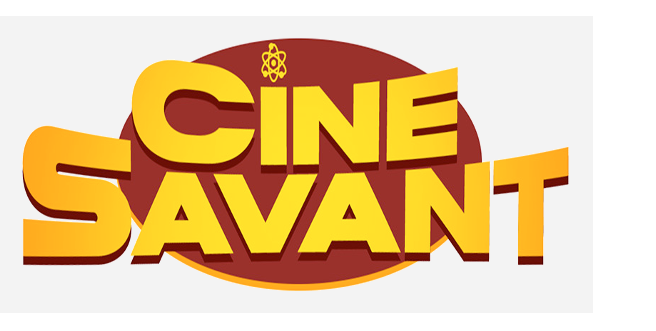 "Baby, you're just what I want for Christmas" says an alert-looking Robert Mitchum, staring at an image of a kiss-ready Janet Leigh, literally wrapped in cellophane. The pitch doesn't fit the movie, and we're told it didn't bring in the theater patrons either. Too bad, as the Mitchum we discover in Holiday Affair is pleasant change of pace — the most civilized, well-mannered version of himself we can remember seeing. He's a decent but dead broke aspiring boat designer earning train fare by demo-ing Lionel toys at Crowley's department store. That's how he meets the romantic interest and her son. The woman is a war widow, the only dark cloud in what is essentially a rosy picture. Holiday Affair was originally titled Christmas Gift and then The Man Who Played Santa Claus. It ought to be labeled The Nice Guy Who Came In Out of the Noir.
Now that we think of it, it does seem likely that the taste-challenged 'what I want for Christmas' poster art was concocted to go with the title Christmas Gift.

The conflicts in Isobel Lennart's screenplay are mild but engaging. Alone in New York, Steve Mason (Robert Mitchum) pursues the attractive single mother Connie Ellis (Janet Leigh) in the most careful way possible. He has to. She's still married in spirit to a dead husband. She's worked out a good Mom & Kid relationship with her little Timmy (Gordon Gebert). We rather expect a Mitchum character to stare into any woman's eyes until they both suddenly lunge for each other, like gophers in mating season. The low-tension pleasure of Holiday Affair is watching Steve Mason take it slow and careful.
The big obstacle is that Connie already has a boyfriend — attorney Carl Davis (Wendell Corey) has not been able to get her to commit to marriage. We expect fistfights to break out under the Christmas tree, but everybody plays it reasonably cool. In fact, Steve and Carl are extra careful not to externalize what has to be a strong rivalry. An unexpected kiss from Steve results in Connie defensively accepting Carl's proposal … which she almost immediately realizes isn't making her as happy as she should be.
Technically, Steve's stolen kiss would now be considered out of bounds, statutory molestation in the 99th degree. In 1949, the movies defined Real Men as cavemen that made their moves with relative impunity. Politics aside, things haven't changed that much. It's either a good idea or it isn't, and no two situations are the same.

Perhaps triggered by The Miracle on 34th Street, director Don Hartman's Holiday Affair involves big city department stores using their real names. Connie works as a 'comparison shopper,' a spy for a rival store chain. A recurring image is someone holding an armload of wrapped gifts. The show seems eager to accelerate the post-war conversion of Christmas from a religious family holiday to an ever-expanding shopping spree.
The giving of gifts is central. Steve gives an old tie away to a homeless man in the park, and lands in trouble when he accepts a return gift that happens to be stolen. Timmy takes Steve's advice to 'aim higher than the mark' and unselfishly returns a toy train that Steve had bought him. Little Gordon Gebert is not as super-adorable as was Natalie Wood, but he'll do. He landed other notable roles, the best being the nervy little kid in Richard Fleischer's The Narrow Margin.

The picture is charming precisely because it doesn't push for too many big effects or big emotions. Mitchum and Leigh couldn't be a better-looking couple, although the chemistry between them isn't overpowering. What stands out now is an undercurrent of assumed male dominance. Steve is a 'natural man' who knows what's what between men and women. He puts his case before Connie in ways both direct — the snatched kiss — and subtle (showing that he has what Timmy needs too). The romance is resolved when Connie stops being so stubbornly independent and surrenders to the axiom that Steve is the Once And Future Perfect Husband.
Most details have been arranged to make Steve always Right. Connie isn't entitled to interpret things for herself, for Steve repeatedly lectures her about her own life: she's keeping her dead husband alive and trying to mold Timmy in his image. That won't do, no sir. Little Connie needs Steve to straighten her out. Steve's paternal onslaught almost looks passive — his stolen kiss in the kitchen is firm but non-violent. He just plays it strong and quiet and bats his big eyes. Connie will eventually come a-running just like he wants her to.
Yet it seems like the right thing to happen. As befitting his star status, Mitchum's character is somewhat idealized, too good to be true. Steve stands up and declares himself to Connie in the wrong place at the wrong time, but he's forthright and sincere. For 'movie constructs' these characters are fairly refreshing.

Director Don Hartman wrote comedies for Bob Hope, but he also wrote and directed the fascinating Every Girl Should Be Married, a not-all-that-exaggerated guide for the cheerfully manipulative '50s woman that would soon come unto her own. Connie isn't that kind of determined schemer — she's not sure what she wants, but her instincts tell her it's not Carl Davis. We're grateful that Connie has some depth — she's not just a prize for the winner to claim at the fade-out.
In form Holiday Affair resembles a screwball comedy, but with the antics dialed down to a more naturalistic level. The movie doesn't traffic in mistaken identities or silly disguises. Nobody gets exasperated and 'acts crazy.' It has a slightly wacky scene in front of a policeman acting like a judge, a screwball staple given an un-screwball spin.  ↓  The cop in authority (Harry Morgan) ridicules our romantic trio but nobody takes the bait. Carl defends his rival before the bench without prejudice, irony or ill will. These are the most civilized romantic rivals in film history.

(Spoiler)  Lennart and Hartman don't force perennial loser Wendell Corey to play his thankless role in full Ralph Bellamy mode. Nope, hapless Carl Davis knows that something's wrong the moment Steve Mason comes through the door; he's painfully aware that the spark is lacking even when Connie says yes to his proposal. 'Doing the right thing' and stepping aside earns Carl a Silver Medal for nobility, but he still must exit as the loneliest man in the world, during the holidays no less. You'd think a special 'jumping' section of the Brooklyn Bridge would be reserved for guys that 'almost' married women like Janet Leigh.
The only credibility issue with the movie is that neither swain falls down in a dead faint at the mere thought of a kiss from the va va voom Ms. Leigh. As Holiday Affair was made at RKO in 1949, I assume that Howard Hughes signed off on every detail. An incredibly masculine, solid guy hero? Check. A masculine occupation building boats? Approved. He woos the damsel by redefining her femininity and showing her who's the boss? Inspired.
We can't pretend that this is subtle subtext, as it's all right out in the open. Holiday Affair may be subdued, but it's about believable working people trying to get by as best they can. The characters are intelligent and so attractive that they might be, you know, movie stars. Janet Leigh looks happy with her three-dimensional role; Robert Mitchum cruises handsomely as an even-tempered square Joe. It's a pleasing alternative to Christmas fare addicted to sloppy fantasy or too-sugared sentiment.
---
The Warner Archive Collection Blu-ray of Holiday Affair is a clean and remastered encoding, technically in fine shape. Roy Webb's music score sounds familiar — did RKO recycle his title theme in other pictures, as was sometimes done at other studios?
The extra is a radio show version of the movie starring Robert Mitchum and Laraine Day. The trailer plays up the male rivalry for Connie and does well considering that the film hasn't even a single fistfight.
The model train that Timmy receives and returns carries a price tag of $79 dollars. A completely reliable online resource that I spent eight seconds referencing says that "Adjusted for inflation, $1.00 in 1949 is equal to $10.66 in 2020."  So that one box of electric trains costs a relative $800 dollars?  Behind the main titles are several shots of a positively incredible model railroad layout pitched for detail — real movie miniature shots aren't much more realistic.
Besides being low-key and avoiding controversy, I can think of another reason why Holiday Affair might not have taken off at the box office. Think of the people who went to see the 'bright and cheerful Gene Kelly holiday movie' Christmas Holiday (1944), only to encounter a grim, tragic film noir that just happens to take place over the holidays. Perhaps RKO's sexy, hardboiled alternate poster art just plain confused people: "It happened in December – but it's hotter than July!"  ←
Reviewed by Glenn Erickson
---
Holiday Affair
Blu-ray rates:
Movie: Very Good +
Video: Excellent
Sound: Excellent
Supplements: Lux radio performance (1950), trailer.
Deaf and Hearing-impaired Friendly? YES; Subtitles: English (feature only)
Packaging: One Blu-ray in Keep case
Reviewed: December 16, 2020
(6409holi)
Final product for this review was provided free by The Warner Archive Collection.

Visit CineSavant's Main Column Page
Glenn Erickson answers most reader mail: cinesavant@gmail.com

Text © Copyright 2020 Glenn Erickson