Carl Franklin's adaptation of the great Walter Mosley novel still plays like a winner. Denzel Washington's star quality and acting prowess shine from the smart & handsome production, with Tak Fujimoto cinematography that put the color back into '90s filmmaking. Everybody's good and Don Cheadle's loose-cannon henchman 'Mouse' is exceptionally so. There's plenty to enjoy in this hard/soft-boiled tale, starting with the great music. It's one of Washington's best pictures, and should have initiated an entire franchise of Walter Mosley / Easy Rawlins detective adventures.

Devil in a Blue Dress
Region B Blu-ray
Powerhouse Indicator
1995 / Color / 1:85 widescreen / 101 min. / Street Date December 14, 2020 / available from Powerhouse Films UK / £15.99
Starring: Denzel Washington, Tom Sizemore, Jennifer Beals, Don Cheadle, Maury Chaykin, Terry Kinney, Lisa Nicole Carson, Albert Hall, Mel Winkler.
Cinematography: Tak Fujimoto
Film Editor: Carole Kravetz
Original Music: Elmer Bernstein
From the book by Walter Mosley
Produced by Jesse Beaton, Gary Goetzman
Written and Directed by Carl Franklin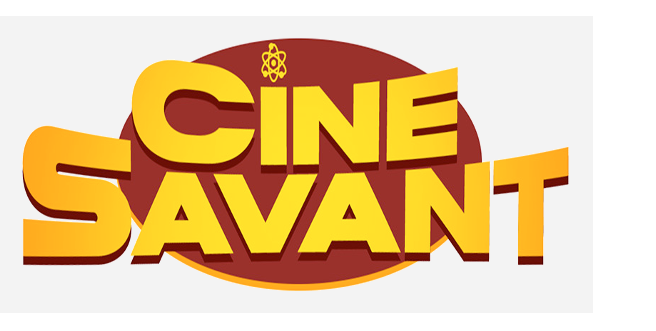 How could a movie this good not catch on?  Carl Franklin was cheated, Easy Rawlins was cheated and WE were cheated: the 1995 feature film Devil in a Blue Dress, adapted from the first of Walter Mosley's detective novels, should have been the first chapter in an ongoing series. Denzel Washington is terrific in this excellent rendering of Rawlins' Los Angeles in 1948, where South Central is the home neighborhood and blacks are discouraged from drifting into the West Side. Everything clicks. Director Franklin demonstrates the taste and talent to create a feeling of 'being there' without overstating the period trimmings.
The show was executive-produced by the makers of The Silence of the Lambs. Like the bigger success Philadelphia it offers star Denzel Washington a worthy leading role, the kind that black actors before him rarely received.

The story is smart but not overly clever. It's less a neo-noir than it is a classic detective hero genre reboot, with an aware (but not angry) attitude regarding race relations in the late '40s. Unemployed aircraft worker Ezekiel 'Easy' Rawlins wants to keep his snug little house in the Adams district, and so takes on some shady errands for a white gangster, DeWitt Albright (Tom Sizemore). The job is to find Daphne Monet (Jennifer Beals), an elusive white woman known to frequent black company. Rawlins soon discovers that she's mixed up with two powerful men, both running for political office: the thuggish Matthew Terrell (Maury Chaykin) and the bookish Todd Carter (Terry Kinney). But Easy's investigation gets a close friend's woman killed, and the unpredictable DeWitt schemes to frame Easy for other murders as well. Rawlins has no choice but to send to Texas for his own unpredictable but undeniably effective strong-arm man — Mouse Alexander (Don Cheadle).
Writer-director Carl Franklin first came to our attention way back in 1992, with his One False Move. He was an apt choice to bring Walter Mosley to the screen, as borne out by the quality filmmaking on view here. Devil in a Blue Dress isn't a standard detective tale given a coat of black paint. Neither is it anything like the old blaxploitation subgenre, in which the main joke in every scene is to underscore an infantile kind of Black Power, 'puttin' whitey in his place.' If anything Easy Rawlins is a more cautious character than in Mosley's books. Denzel Washington has Easy tread lightly when rousted by the police. Blacks in 1948 didn't go strolling on the Santa Monica Pier, and Easy's not there five minutes before some teen punks start trouble. No attitude or heroics ensue — Easy knows better than to assert his rights in a situation where he can't win. As it turns out, he's saved by an even scarier white gangster, played to perfection by Tom Sizemore. When Easy says he doesn't want trouble, the gangster has a fairly sane response:
"When you step out of your door in the morning, you're already in trouble. The only question is, are you on top of that trouble or not?"

The production doesn't scrimp on the trimmings — it plants us firmly in an earlier era where the cars are enormous and shiny, most everybody dresses up to leave the house, and the cops feel entitled to rough up the black population whenever they please. South Central is in some ways a wide-open district. Everybody looks the other way when the cops are on the prowl. If the action is black on black, Easy can storm into a bar and remove a man at gunpoint, and get away with it.
Easy goes through most of the familiar private dick moves. He chats up Jennifer Beals' mystery woman and holds his own with the rich and powerful. He doesn't intimidate people but he insists on fair dealings. He keeps a tally when someone wrongs him. If trouble is required there's always his crazy pal Mouse to mix things up. A hair-trigger loose cannon, Mouse never turns down an offer of food. His relationship with Easy is hilarious. It's just that Mouse can't be trusted to keep a lid on the violence. He kills one of the bad guys with the excuse that tying him up is too much trouble:
"Look, Easy — if you ain't want him dead, why you leave him with me?"

Never afforded much praise as an actress, Jennifer Beals is an impressive femme mystérieuse. Daphne Monet doesn't expect Easy to believe her when she flashes her big dark eyes. Interestingly, Mosley and Franklin give her a background as a poor girl trying for respectability, only for her mixed race and some twisted city politics to get in the way. She's like a luckier version of the tragic Elizabeth Short.
Franklin energizes an interesting mix of new and underused actors. Albert Hall (Apocalypse Now) is Easy's somewhat mousy neighbor, and Mel Winkler is the jovial bartender who steers Easy toward shady detective work. Lisa Nicole Carson is charm personified as Coretta James, his best friend's girl. Coretta coaxes Easy into sleeping with her in a series of irresistibly casual steps. In his commentary, director Franklin says that he invented the character of Dupree Brouchard (Jerrard Burks), a benign nutcase in Easy's neighborhood. Sort of a mad gardener, Brouchard goes about chopping down unguarded trees. Easy's constantly chasing him off.
How many movies do you know that show black people living in a largely black middle class neighborhood?  In the midst of all the genre intrigues is a vision of a real place where people could live normal lives. The enormous volume of war industry work in Los Angeles brought an exodus of African Americans to town, and the defense plants offered good workers solid jobs and the ability to buy homes of their own. Devil in a Blue Dress stresses the fact that Easy Rawlins' main ambition is to remain a happy bourgeois homeowner. He derives pleasure from being respected by his neighbors when he pulls into his own driveway. It is a friggin' crime that the studio behind this movie didn't see that they had a potential winning franchise on their hands, with a sizeable crossover audience.
---

Powerhouse Indicator's Region B Blu-ray of Devil in a Blue Dress is a fine transfer that (to me) looks identical to Twilight Time's earlier disc. The color pops from the screen — Tak Fujimoto isn't afraid to let hues stand out. The burgundy paint job on Easy's sedan says 1948 to these eyes; as a small child I remember that we had cars painted that color. Jennifer Beals and Lisa Nicole Carson look especially warm, tactile even. The movie has many very tasteful, beautifully shot night scenes. The atmosphere in Easy's frame house and Joppy's Place, with its marble bar, is rich indeed.
PI gives us an original 5.1 surround sound mix, with some of the same extras from the Twilight disc. Elmer Bernstein's music score is isolated on its own track, director Carl Franklin's entertaining and informative commentary, Don Cheadle's audition tape, and even Julie Kirgo's liner notes.
The new item is a Film Noir Foundation videotape with Carl Franklin answering questions at a 2018 Noir City presentation of the movie. The host is the unsinkable Eddie Muller, here sporting a plastic boot from some unexplained injury. The fun talk is typical of a Noir City film presentation. The PI booklet has more background in the form of essays, interviews and reviews (see below).
Reviewed by Glenn Erickson
---
Devil in a Blue Dress
Region B Blu-ray rates:
Movie: Excellent
Video: Excellent
Sound: Excellent
Supplements (from Powerhouse Indicator): Audio commentary with writer and director Carl Franklin (1999)
Dancing with the Devil (2018, 23 mins): archival interview with Franklin, conducted by the Film Noir Foundation's Eddie Muller; Don Cheadle Screen Test (1994, 15 mins), with introduction by Franklin; Trailer; Image gallery. Illustrated 36-page booklet with a new essay by Keith M. Harris, an archival interview with Carl Franklin, an extract from Walter Mosley's novel, and an overview of contemporary critical responses.
Deaf and Hearing-impaired Friendly? YES; Subtitles: English (feature only)
Packaging: One Blu-ray in Keep case
Reviewed: December 24, 2020
(6414blue)

Visit CineSavant's Main Column Page
Glenn Erickson answers most reader mail: cinesavant@gmail.com

Text © Copyright 2020 Glenn Erickson