Easily the best family-oriented black experience movie of the early 1970s, the Third World Cinema Corporation's first film features Diahann Carroll and James Earl Jones in a funny, endearing saga of life in the welfare system, with human feeling and compassion to spare. But the triumphant socially progressive movie fails the 2020 diversity test — its primary producer, cameraman, writers and director are white. Are we still allowed to enjoy it?

Claudine
Blu-ray
The Criterion Collection 1052
1974 / Color / 1:85 widescreen / 92 min. / available through The Criterion Collection / Street Date October 13, 2020 / 39.95
Starring: Diahann Carroll, James Earl Jones, Lawrence Hilton-Jacobs, Tamu Blackwell, David Kruger, Yvette Curtis, Eric Jones, Socorro Stephens.
Cinematography: Gayne Rescher
Film Editor: Louis San Andres
Original Music: Curtis Mayfield
Written by Lester Pine and Tina Pine
Produced by J. Lloyd Grant, Hannah Weinstein
Directed by John Berry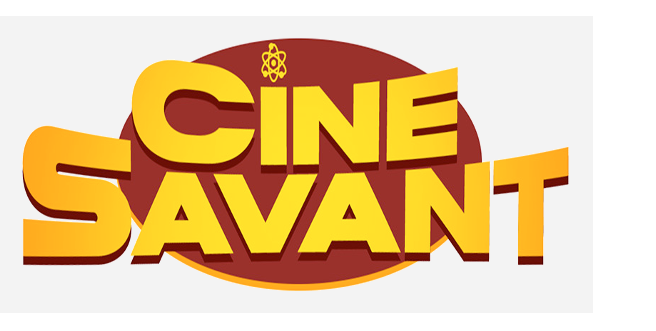 In 1974 Claudine impressed this viewer quite a bit. I hadn't seen many really good movies about the problems of black Americans. The non-exploitative but overly sentimental hit Sounder, good as it was, wasn't for me either. Claudine is legit socially-conscious filmmaking that strives to entertain; we like it simply because we like the personalities and identify with their problems. Diahann Carroll and James Earl Jones make a marvelous pair of mismatched lovers-parents.
If Claudine were released today it might be denounced and invalidated for insufficient diversity: except for an executive producer and the composer, the key behind-the-camera talent appears to be all-white. 'Freedom of the screen' was a slogan back in the 'seventies as well, but don't let anyone tell you that politically committed mainstream films weren't business-oriented. Hollywood pictures about black Americans seemed to be in an experimental phase, as the bean-counters debated whether a viable market existed. Almost every movie was a special case, from Gordon Parks' The Learning Tree to Ivan Dixon's The Spook Who Sat by the Door. Sidney Poitier did his best to glamorize and normalize the 'radical notion' of African Americans starring in their own movies. He starred in For Love of Ivy, an extremely square escapist romance about a housemaid wooed by a dreamboat black gambler. But succeeding with black audiences required more than giving them black versions of white movies. Black audiences and curious whites were ready for something different.

Claudine presents the problems of an inner-city black family as they existed, without becoming a lightweight farce or a feel-good urban fantasy. Beautiful Diahann Carroll had costarred with Poitier a decade before and was noted as the first black performer in the 1960s to have her own weekly sitcom, Julia. But even that show defined her professional working black woman character as some kind of exception. Here Ms. Carroll teams with the ever-reliable James Earl Jones in a story of decidedly un-glamorous welfare life. The show raised eyebrows and opened minds.
We certainly see what everyday life is like for a marginalized underclass. A welfare system meant to help inadvertently makes it more difficult for people to get ahead, or to maintain their self-respect. Social workers are more like 'social police.' To keep her paltry benefit checks coming Claudine Price (Diahann Carroll) must hide the fact that she works as a maid. Harried and distracted, she doesn't think romance is for her until the sociable garbageman Rupert Marshall, or 'Roop' (James Earl Jones) takes her out on a date, with her entire family of kids objecting. As Roop and Claudine grow fond of each other the welfare system conspires to penalize them for getting together.

The story's series of trials reveal how a family copes in such a warped (but too common) situation. The optimistic Claudine maintains a fairly light touch and a slight sit-com feel. But it is not just a black version of a 'big family, funny stuff happens' comedy like Yours, Mine and Ours. Claudine and Roop have no romantic difficulties; they're a solid item from their first date forward. Although the Price family is spared the worst the ghetto can dish out, their problems and anxieties actually bear some relation to the real world. Don't look for cute romantic differences and Neil Simon-ish squabbles.
We meet the family as Claudine and her brood of kids all take different buses to school and work. The oldest boy is becoming an activist. The oldest girl is taking a familiar and dangerous route by sleeping with her boyfriend. Claudine copes with these problems like a real person, not a movie star: she screams, begs, cries and hits. She only has so much control over her children, as is evidenced by her inability to keep them from swearing at the table. Even though the sex talk is frank, the film stresses that they're still nice kids, and especially that the family is a functioning unit. Claudine isn't taken to task for being AWOL every night of the week to bed Roop. The show doesn't say love conquers all, but it does indicate that it can make a difference.

Claudine is mature enough to acknowledge the fact that people have sex, even teenagers, and that no amount of puritan disapproval is going to stop it. Impoverished families of all races end up with a lot of children to raise with a shortage of resources and energy. Claudine is highly aware of the reality that her daughter is repeating her own unsatisfactory life pattern — only a child, she is already stepping on the treadmill of raising children in poverty.
The show isn't an exposé of the extremes of misery and debasement in what was once called The Ghetto. Claudine's kids have issues, but no drugs or crime are involved. No random violence intrudes on the family. We see prostitutes, and about the worst Roop has to deal with is the oldest boy's backstreet gambling. With its positive air, the show still generates a feeling of truthfulness about the kind of family life real people lead.

Screenwriters Lester and Tina Pine had previously made A Man Called Adam, about a black performer starring Sammy Davis Jr.; and the excellent Popi, a perceptive and heartwarming film with Alan Arkin as a Puerto Rican father in New York. Compared to Claudine, Popi's view of Spanish Harlem is much more bleak. The Pines' real achievement is their depiction of the welfare system, a Catch-22 that encourages black fathers to desert their families and let the state support the kids. Roop finds that merely associating with Claudine puts him under suspicion. The system demands he account for every dime he earns, and seeks to garnish his wages. The social workers treat Roop and Claudine like zoo animals. Every move they make to better themselves is presumed to be potential fraud.
Through all of this there is hope and salvation, not from some outside source but from the strength of relationships. Roop's unpredictability can frustrate Claudine but he's the best thing she's got for maintaining order and sanity. James Earl Jones brings his power to the part — against Roop's huge smile no problem seems unsurmountable. Ms. Carroll had already broken barriers, finding progress in films limited at best but making waves on her TV series. Claudine became a career highpoint in both quality and commitment.
In a way Claudine is a spiritual next step beyond Hal Ashby's The Landlord, an astonishingly honest movie about the white/black social and economic divide. It stars the marvelous Diana Sands, who would have played Claudine Price had she not been felled by cancer; the respected Sands reportedly endorsed Diahann Carroll to take over the role. The Landlord is still about white people coming to terms with racism, whereas Claudine is primarily about the black experience (despite being written by whites). Black audiences likely see it as more compelling … it's a thoughtful film that can change minds, without an aggressive political agenda.

Like many shows from the '70s Claudine has some nudity yet is rated PG. The director is John Berry, one of the more notable blacklistees that fled to Europe twenty-five years before. In 1951 Berry directed John Garfield's last movie before HUAC lowered the boom on Hollywood talent labeled politically undesirable. In researching blacklistees, I read that Berry was the individual who once had to climb out his own bathroom window to avoid a Federal summons. In France Berry co-wrote and directed a hilarious Eddie Constantine thriller Ça va barder and an interesting film about a slave ship mutiny, Tamango. When he returned to the states to work his way back up in television, it's likely that few employers remembered his troubles. Diahann Carroll said that Berry's approach was to respect the problems of working people, plain and simple — he was just a superior director, inspiring and encouraging his actors.
It's important not to allow correcting the inequities of the system to discount the achievements of 1950s and 1960s liberal filmmakers. Working in England, producer Hannah Weinstein produced The Adventures of Robin Hood, which employed a number of expatriate blacklisted writers. Claudine was the first production of the Third World Cinema Corporation, formed by Weinstein, James Earl Jones, Rita Moreno and Ossie Davis; James Earl Jones and John Berry had done some big stage plays together. It's rather chilling to read that today's AMPAS wants to make full diversity in crews and creative positions a requirement for Academy Award consideration. The Oscars were flirting with irrelevance before such political posturing.
---

The Criterion Collection's Blu-ray of Claudine is a fine 4K restoration of this handsomely filmed picture. We'd like to think that Disney is making new licensing deals with the Fox library it acquired last year, but more probable is that this release is part of an earlier agreement. Much of the older Fox film library was already out of circulation before the acquisition and the general belief is that Disney has no plans to make any of it available. So hang on to your Fox DVDs and Blu-rays.
Disc producer Elizabeth Pauker combines older commercial extras from earlier Fox DVDs with new critical material. A fine commentary gives us the two main stars as well as the son of the screenwriters Lester and Tina Pine.
Filmmaker Robert Townsend and Ashley Clark discuss the picture on what looks like a Zoom hookup; Townsend begins by saying that he identified with Claudine because his own upbringing in Chicago was similar. Diahann Carroll passed away just last year. She is heard in a preserved audio discussion made for the AFI in 1974. In mentioning the writers she explains that the script had been re-written from an original concerning a white welfare family. (Note, 5.23.21: Dan Pine, the son of Tina and Lester Pine, says that this is untrue, that the project was about a black family from the beginning.) Carroll says that she and James Earl Jones reworked some of their scenes together, but that Hannah Weinstein raised most of the money, and that John Berry's directing talent is what made it all work.
Imogen Sara Smith weighs in with a fine video piece about the lesser-known major talent John Berry. She confirms the fact that he once jumped out a window to escape a summons server. Berry had a pretty amazing career. He began working in France without speaking the language; I imagine that Eddie Constantine may have helped him at first. Ms. Smith covers Berry's stage work in New York as well. Danielle A. Jackson contributes the essay in the insert folder. She mentions Lester and Tina Pine's screenwriting work only to fault a couple of their scene choices, implying that having one of Claudine's sons gamble for money in an alley is a throwback to an outdated view of black behavior.
Reviewed by Glenn Erickson
---
Claudine
Blu-ray rates:
Movie: Excellent
Video: Excellent
Sound: Excellent
Supplements: Audio commentary from 2003 featuring actors Diahann Carroll, James Earl Jones, and Lawrence Hilton-Jacobs; filmmaker George Tillman Jr.; and Dan Pine, son of screenwriters Lester Pine and Tina Pine. New conversation on the film between filmmaker Robert Townsend and programmer Ashley Clark; New interview with Imogen Sara Smith on director John Berry; Illustrated audio excerpts from a 1974 AFI Harold Lloyd Master Seminar featuring Carroll. Insert essay by critic Danielle A. Jackson.
Deaf and Hearing-impaired Friendly? YES; Subtitles: English (feature only)
Packaging: One Blu-ray in Keep case
Reviewed: October 13, 2020
(6370clau)

Visit CineSavant's Main Column Page
Glenn Erickson answers most reader mail: cinesavant@gmail.com

Text © Copyright 2020 Glenn Erickson