Do you ever lapse into daydream fantasies to escape from everyday life? Tom Courtenay and John Schlesinger changed their destinies and that of Julie Christie with this brilliant (black?) comedy about what ought to be a tragic situation. The frustrated Billy rebels against his dull routine with outrageous lies and chicanery, but hasn't the courage to strike forth on his own — even when invited to do so by the girl of his dreams. Schlesinger's delightful directorial style applies brash New Wave editing to Billy's grandiose 'Walter Mitty' fantasies.

Billy Liar
Blu-ray
KL Studio Classics
1963 / B&W / 2:35 widescreen / 98 min. / Street Date April 28, 2020 / available through Kino Lorber / 29.95
Starring: Tom Courtenay, Julie Christie, Wilfred Pickles, Mona Washbourne, Ethel Griffies, Finlay Currie.
Cinematography: Denys N. Coop
Film Editor: Roger Cherrill
Original Music: Richard Rodney Bennett
Written by Keith Waterhouse, Willis Hall from their play
Produced by Joseph Janni
Directed by John Schlesinger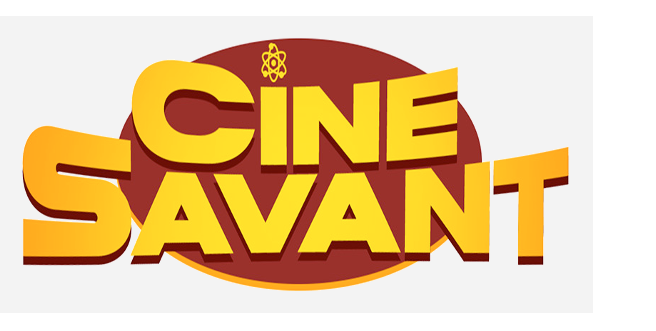 Had John Schlesinger completed only this one film, he'd still be a landmark director. Willis Hall and Keith Waterhouse's ultra-smart comic drama stretches the British New Wave with a freewheeling style that would soon become associated with the anarchic comedies of Richard Lester. But wait, there's more. The fabulous spectacle of Julie Christie ambling down a sidewalk swinging her purse, not caring that her hair is a bit messy, heralds the beginning of 60's Swinging England.
1961 was the year of the Angry Young Man, but the delinquent fellow played by Tom Courtenay is more of a Confused Young Man. Addicted to telling lies and petty chicanery, Billy Fisher is his own worst enemy. With just a slight genre shift, John Schlesinger's Billy Liar would be a tragedy.
It is instead a comedy that delivers a bite of painful truth. It should be compulsive viewing for ambitious young dreamers, the kind whose dreams are not well-received by those around him. A 1963 film critic might have perceived in Billy Liar a course adjustment from the theatrical naturalism of England's Kitchen Sink dramas, toward the featherweight Mod comedies that came along when London took precedence as the culture capital of of the Western world. A major success in England (where the play was well-known) Billy Liar hasn't lost a bit of its appeal. It holds up as a charming, honest and influential piece of creative cinematics.

Lower middle-class life in a dismal Yorkshire town is not mocked, but given an amusing poke. Slacker funeral home clerk Billy Fisher (Tom Courtenay) is a bundle of unnecessary problems, all of his own doing. So dissatisfied is Billy with his life that he fabricates all kinds of unsupportable and embarrassing lies. When his untruths conflict, he retreats into an elaborate fantasy in which he imagines himself the president of a country called Ambrosia, and a hero to his people. Unable to restrain himself, Billy claims that that he's quitting his job to go to London, and boasts about a spiffy but nonexistent job offer as a TV writer. The reality is that he's about to land in hot water due to pilferage at the firm.
Nobody takes what Billy says seriously. His beleagured parents (Wilfred Pickles & Mona Washbourne) think he's engaged to the eager Barbara (sweet Helen Fraser of Repulsion) when he's also promised himself to two other women, one of whom is demanding her engagement ring back. Only when the gorgeous, adventurous Liz (Julie Christie, in her breakthrough picture) comes back to town does Billy's essential cowardice begin to come into focus. The fearless Liz loves Billy's brash attitude and wants to help him; she offers marriage and an escape to London to start a real life together.
Jokes aside, Billy's problems will resonate with a great number of viewers, and not just over-anxious young men. Handled differently, this story about an unrealistic fellow headed for a major breakdown could be excruciatingly uncomfortable. If it's a black comedy, it's a charmingly sympathetic one; the message is that every personality must cope with a tangle of aspirations and limitations.
The film's accurate appraisal of youthful angst is matched by the brilliance of Billy's unpredictable detours into fantasy. Billy only needs to walk down a road, to imagine himself leading a battalion of victorious Ambrosian troops. That's not enough; he simultaneously sees himself as three kinds of war heroes and the grand President as well. Razor-sharp editing folds these passages into Billy's everyday life. We smile at Billy Fisher's cleverness, but we're more concerned that his little betrayals are burning bridges left and right. Will his fabulist streak cause him to be disowned by his parents, murdered by one of his girlfriends or simply thrown into prison?  Not to worry: Billy's response is to fantasize a stint in prison as well, which of course ends in a personal triumph, just like everything else in his fantasy life.

The collision of Billy's mendacities large and small occurs at the dance hall, when he's awarded public credit for writing the twist song, 'Twisterella', with his work pal. For a moment, we're sure it must be another lie, but it's not. The moment shows how Billy has lost perspective. The song may be dumb song, but it's a real accomplishment, one that Billy could hype to get him that gag-writing job for the pitiful comedian Danny Boon. Billy is clever and imaginative and keen-witted. With just some guts and patience, some of his dreams might indeed come true. But Billy can't exploit his little 'Twisterella' moment because he's sandbagged himself with too many lies. If one can't tell what's what any more, maintaining self confidence is impossible.
There are enough Billys in real life to cause us concern. Basically unaware (or denying) his true nature, Billy has qualities in common with Al Roberts in Detour. His fantasy ego demands that he distinguish himself, but he also puts roadblocks in his own path, as if not really believing he's capable of achieving or worthy of distinction. Billy unconsciously rebels against facing life in a mature way. He loathes the idea of just being a clerk, and has no intention of marrying the sweet Barbara, to whom he is callously dishonest. Yet he hasn't the courage or character to take the kind of bold steps he routinely imagines himself taking. For all his egotistical imagination, Billy can't see the real opportunity in front of his nose. The adventure offered by the exciting Liz has the viewer champing at the bit, hoping Billy will break the bonds of his self-defeating habits and grow as a person.
Is Billy Liar a sad story about 'accepting our limitations?'  I hope not. Great opportunities open up for 'unlikely' people every day, and we all have to take our chances. Is Billy intimidated by the 'together' Liz?  If he already feels unworthy of her, how could he build on the relationship?  Life tip — don't commit to someone on the basis of wishful thinking, unless you really are that special individual primed and ready to conquer.
Tom Courtenay didn't original Billy Fisher, but the part is indelibly his own. A sour-faced actor would be intolerable in the role, but Courtenay gives the character an essential innocent charm. We really study what is much more than an ordinary comic character. Billy never telegraphs simple explanations for his puzzling behaviors. His long-suffering parents alternate honest advice and humiliating scorn, but Mona Washbourne and Wilfred Pickles make them wholly sympathetic. Mum and Dad are particularly entertaining in Billy's fantasies, when they transforms into filthy rich swells.

Helen Fraser was an acting classmate of Tom Courtenay, and had appeared in John Schlesinger's first feature A Kind of Loving. She makes Barbara's simplicity a delight — what a sweet smile. It's truly painful when Barbara and her competitor Rita (Gwendolyn Watts of Sons and Lovers) come to blows over Billy's ridiculously incompetent two-timing. With their ceaseless goal being marriage, now, to anyone in pants, both women might be in a worse trap than Billy is. Leonard Rossiter (2001: A Space Odyssey) and Finlay Currie are an interesting pair of employers at the casket emporium. The script doesn't make them buffoons to falsely elevate Billy's rebellion or excuse his petty crimes. In fact, considering the insultingly transparent 'fiddle' Fisher's been conducting, they're rather forgiving.
The Julie Christie character was clearly cast to turn heads, but her contribution to Billy Liar is far more than a pretty face. Indifferently dressed, her hairdo in partial disarray, Liz is that cheerful, optimistic Everygirl you could have known if you had the guts to overcome your shy self-absorption long enough to just say Hi. In reality, Liz intimidates Billy — her exceptionalism forces him to face his own limitations. Liz definitely needs to ditch the provinces and get her tail down to London — it's obvious that she's ready for adventure to bloom.
The authors Hall and Waterhouse tap into a truth of young men attracted with women that are simply more mature and self-confident than they are. In the big ballroom scene, Liz winces to witness one of Billy caught in a big public lie. She knows his crazy flaws, yet she still believes in him. Liz must run on instinct. She's sweet enough to commit to this dubious boy. She may have intuited that there will be more than a few men in her life. She's not patronizing Billy, but offers him everything she has. Wrong or right, she sincerely wants to help him to leave the nest.

The independent Liz represents the spirit of the swinging 'sixties that is already exploding, the rise of the Beatles and the rest of English rock culture. John Schlesinger's next films Darling and Far from the Madding Crowd would cement his directing credentials and turn Julie Christie into a star. Her part in Billy Liar is magical. Where else in movies of 1963 do we see a 'good girl' be sexually forward, open-minded and healthy at the same time?
It's painful to see what Billy does when he finally has to take the big leap, to leave the family bed and a guaranteed breakfast every morning. Everyone knew or knows someone like Fisher. His issues remind me of all the confused decisions of youth that one can perversely use to limit oneself. Billy thinks his petty irresponsibilities are are flag of independence, when they're only going to backfire in his face. His elaborate fantasies are only the tip of what is really a risky game of denial. Billy Liar highlights the inconsistencies and self-contradictions of the human character.
Despite the crazy fantasies, this is no lightweight comedy. Billy's behavior has consequences for other people. Barbara and Rita will survive, but at one point Billy screams at his dotty Grandma (Ethel Griffies of The Birds). Billy is never blamed for what happens, but we don't forget. In human-deceny terms, perhaps he has a connection with another self-absorbed guy with completely different issues, the lovable cad Alfie. What we say and do to people around us makes a big difference.
---

The KL Studio Classics Blu-ray of Billy Liar is a great way to encounter this liberating comedy-drama. The bright CinemaScope image erases memories of dull 16mm prints and pan-scanned TV presentations. The cinematography favors a semi-docu look. The credited C'Scope format looks good in wide shots — there is some warpage when the camera trucks through the housing blocks — although most close-ups have a touch of the CinemaScope Mumps. The slightly wide angle images of cameraman Denys Coop (The Mind Benders, 10 Rillington Place) indicate that second-generation anamorphic lenses had finally become available.
The film's style gets to have it both ways — realism in Billy's everyday life and more extravagant visuals in the daydream sequences. John Schlesinger favors details of work crews demolishing old walls — it's like they're tearing down an old drab city and erecting a new drab city in its place. Billy's fantasy parade in war-torn Ambrosia takes place in the same rubble-strewn setting, with enough detail for an epic — military vehicles and horses, and platoons of Ambrosian troops perfectly cast to resemble Eastern-bloc newsreels.
The irreverent cutting introduces a great running gag, when Billy mentally machine-guns various irksome people in his life. It uses clever matched cuts of Courtenay in his pajamas, jump-cutting to him in battle gear, with gnashed teeth and a blazing gun. We soon expect this gimmick every time someone calls Billy on one of his many lies. If you think about it, the entirety of Lindsay Anderson's mysterious If…. is an extrapolation of Billy's liberating machine-gun gag. Let us now fantasize grandiose retribution on our oppressors.
Kat Ellinger's fine commentary is much appreciated. All I ask of commentaries is that I learn something. Ms. Ellinger understands the social and cinema culture context that greeted Billy Liar on arrival late in 1963. She divulges plenty of (researched, wow!) facts and anecdotes about the picture, too. Julie Christie wanted to be more of a stage actress; Tom Courtenay inherited the role on stage from Albert Finney. Best of all, Kat examines the film's rich characters with thoughtful affection.
Don't lose the old Criterion DVD, for its exclusive extras include featurette and commentary input from Schlesinger, his collaborators Waterhouse and Hall, and Courtenay and Christie. The director has fond memories of producer (Joseph Janni) and Tom Courtenay compares playing Billy in the movie and on the stage.
Reviewed by Glenn Erickson
---
Billy Liar
Blu-ray rates:
Movie: Excellent
Video: Excellent
Sound: Excellent
Supplements: Audio commentary by Kat Ellinger.
Deaf and Hearing-impaired Friendly? YES; Subtitles: English (feature only)
Packaging: One Blu-ray in Keep case
Reviewed: April 18, 2020
(6250liar)

Visit CineSavant's Main Column Page
Glenn Erickson answers most reader mail: cinesavant@gmail.com
Text © Copyright 2020 Glenn Erickson
Here's Brian Trenchard-Smith on Billy Liar: