Lee Broughton returns with a review of Michele Lupo's fine-looking Spaghetti Western, Arizona Colt. Giuliano Gemma stars as the eponymous anti-hero-cum-bounty killer who goes head-to-head with Fernando Sancho's villainous Mexican bandit. The show's collateral damage comes in the shapely form of fan favourite Rosalba Neri while its highly reluctant love interest is played by none other than Corinne Marchand, of Cleo from 5 to 7 fame.

Arizona Colt
Region Free Blu-ray
Wild East
1966 / Color / 2.35:1 widescreen / 116 min. / Il Pistolero di Arizona, The Man From Nowhere / Street Date 9 February 2021 / Available from Wild East / 16.95
Starring: Giuliano Gemma, Fernando Sancho, Corinne Marchand, Roberto Camardiel, Rosalba Neri, Nello Pazzafini, Jose Manuel Martin, Andrea Bosic.
Cinematography: Guglielmo Mancori
Film Editor: Antonietta Zita
Art director: Walter Patriarca
Original Music: Francesco De Masi
Written by Ernesto Gastaldi, Luciano Martino
Produced by Elio Scardamaglia
Directed by Michele Lupo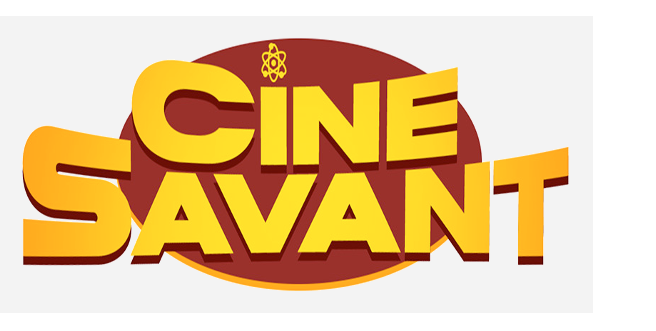 A sadistic bandit, Gordo (Fernando Sancho), expands his gang by organising jailbreaks and press-ganging the escapees into joining up with him. One such escapee is Arizona Colt (Giuliano Gemma) but Arizona is also a fast shooting bounty hunter who is able to outsmart Gordo and go his own way. Some time later, a mission to case the Blackstone Hill bank results in one of Gordo's men, Kay (Nello Pazzafini), silencing a promiscuous local girl, Dolores (Rosalba Neri). Arizona subsequently agrees to track Kay down but he causes much ill feeling when he insists that sleeping with Dolores' chaste sister, Jane (Corinne Marchand), should be part of his reward. Arizona seemingly gets an advantage when a sympathetic gang member, Old Man Whiskey (Roberto Camardiel), elects to side with him but the duo's subsequent actions only serve to anger Gordo and put the whole of Blackstone Hill in danger.

Some genre fans complain that Giuliano Gemma's (Day of Anger, A Bullet for the President) Italian Westerns were too similar to traditional American Westerns. This sweeping generalisation is not entirely true but it cannot be denied that his clean-shaven matinee idol looks, and his usually chatty characters' Hollywood Western-inspired wardrobes, did serve to give him the outward appearance of a typical, all-American, Western good guy. But appearances can be deceiving and Arizona Colt is undoubtedly one of the Spaghetti Western entries that helped to give the genre a bad name amongst American traditionalists. Indeed, the film features an abundance of casual violence and an absolutely huge body count. Those American cinema-goers who liked their Westerns to be historical parables, wherein mythical heroes and cultural signifiers were combined to promote good moral values and confirm pre-existing notions of American nationhood, would have found little to please them here.
Gemma's Arizona Colt represents the absolute antithesis of the traditional Hollywood Western hero: Arizona is primarily selfish, greedy and lazy. When Gordo tries to recruit him, he makes good his escape without a second thought for the other prisoners who must join Gordo's gang or die. Later on he recognises Kay in Blackstone Hill but he just lets him go about his nefarious business, which ultimately results in the deaths of Dolores and many of the town's other citizens. He does eventually agree to hunt Kay down but only on the condition that he is paid $500 and gets to sleep with Dolores' virginal sister, Jane. He's greedy and sly enough to cheat at cards and, when Old Man Whiskey finds him close to death in the desert, Arizona deliriously insists that a gang member's valuable corpse should share his horse ride back to town. And at the film's finale, Arizona doesn't give two hoots that Gordo is ransacking Blackstone Hill in his search for him: he's too busy thinking about what he's going to do with the pile of stolen money that's just fallen into his lap.

Arizona Colt was released 8 months after Sergio Leone's For a Few Dollars More. That was time enough for the show's writers (Italian popular cinema stalwarts Ernesto Gastaldi and Luciano Martino) to reference (and often invert) key plot points from Leone's film. Examples include the jail-break that leads to a stake out that in turn facilitates a big bank raid, bounty hunting, stolen bank notes disappearing while the bandits sleep, an abandoned church being used as a hideout and so on. Fernando Sancho's Gordo has a musical pocket watch that he's obsessed with and he uses a Douglas Mortimer-style long-barrelled pistol to shoot a group of gringos for sport (this sequence plays like an inversion of Major Jackson's introductory scene in Sergio Corbucci's Django). Rotund and humorous, but authoritative and menacing, Sancho (Requiem for Gringo, Vengeance is Mine) was a talented character actor who was a real natural when it came to playing Mexican bandits. Here he's both convincing and entertaining as a particularly vicious bad guy who will kill simply to prompt or emphasise the punch lines of the crazy jokes that are generated by his psychotic sense of humour. Elsewhere there are further nods towards Django (Arizona's injured hands) and Leone's A Fistful of Dollars (Arizona's use of some elaborate body armour).
There are a number of familiar faces present here and Roberto Camardiel (Gatling Gun, They Call Me Hallelujah) makes a welcome appearance as the roguish but likeable Old Man Whiskey. Whiskey adds a fair amount of mild comic relief to the film though he eventually winds up becoming the show's moral conscience when his actions finally prompt Arizona to do the right thing. He dresses like a mountain man-cum-fur-trapper and he throws around explosives that are disguised as whiskey flasks while drinking from a whiskey flask that is shaped like a pistol. His idea of a double whiskey involves raising two full bottles of the stuff to his lips simultaneously. Camardiel would return to play Old Man Whiskey opposite Anthony Steffen's Arizona in Sergio Martino's underperforming sequel, Arizona Colt Hired Gun.

Arizona Colt represents nearly two hours of well-staged, no-nonsense Western action. Some sections of the film have a slightly jokey ambience (most scenes involving Whiskey) while others play like a celluloid comic strip (Arizona punches a prison guard so hard that he's lifted off of the floor and ends up strewn over a fairly high wall). But other sections feature quite extreme violence that is executed in both cruel and casual ways (Gordo likes to wound his victims and point out the errors of their ways to them before finishing them off and many innocent townsfolk die needlessly when Gordo's men pull the bank job and then ransack the town). There are also some thoughtful and well-observed incidental bits of business present here too (the preacher's son sneaking into the saloon for his first drink and a quick look at the serving girls before his father finds him and chases him off, cowpokes having one last drink in town before setting off on their cattle drive and so on) which add depth to the town's smaller characters and prompt us to invest in them at an emotional level.
Not all Italian Western art directors produced work that was as bold or as stylish as that of Sergio Leone's chief collaborator Carlo Simi. Indeed, Arizona Colt's sets and costumes would be completely at home in any traditional Hollywood Western. However, the key protagonists and antagonists here all possess an abundance of the existentialist and nihilistic attitudes that are typically associated with Spaghetti Western characters. Fusing the Hollywood look with the Italian attitude makes for quite a curious mix: the film has the look, and often the general ambience, of a superior 'suitable for all ages' Saturday matinee Western at times but some of its themes and its quite bloody and gory special effects work are definitely of a 'for mature audiences only' nature. Francesco De Masi's pretty decent and effective soundtrack score also appears to have been influenced by both the American and the Italian schools of Western movie making.

Interestingly, Arizona Colt's approach to the representation of female characters out West follows the examples set by classical Hollywood's scriptwriters and filmmakers. In terms of their looks and behaviour, we can firmly liken Jane and Dolores to the two female characters who appear in Fred Zinnemann's High Noon. Despite being sisters, Jane is an analogue of Grace Kelly's Amy Fowler Kane (they're both white, fair-haired, blue-eyed, chaste and virginal) while Dolores is an analogue of Katy Jurado's Helen Ramirez (they're both Hispanic-looking, dark-haired, dark-eyed and known to have enjoyed sexual relations with a number of local men). In keeping with the representational rules of classical Hollywood, Dolores' casual roll in the hay with the villainous Kay demands some form of narrative punishment that ultimately seals her fate. While there's nothing particularly special about Corinne Marchand's performance here, it is kind of neat to have her appearing in a Spaghetti Western. Rosalbi Neri's (Hercules in the Haunted World, A Long Ride From Hell) turn here is more akin to a cameo or a guest spot but she still manages to steal every scene that she appears in.
Michele Lupo (Ben and Charlie) seems to get somewhat overlooked when fans of Euro-cult cinema are discussing their favourite directors but he made some really interesting films for quite a range of popular Italian genres. Even the fact that his Bud Spencer vehicle Buddy Goes West (1981) was one of the last of the later period Spaghetti Westerns tends to go largely unmentioned in fan circles. Lupo's direction and Guglielmo Mancori's cinematography for Arizona Colt are spot on for the most part. Most scenes are covered from a number of interesting angles and the show's camera placements, blocking and picture compositions are all noticeably good. Lupo and Mancori also make great use of some fine locations in Almeria, Spain. Lupo appears to have been granted a pretty big budget and a good degree of freedom here. He follows his own path for the most part, resisting any temptation to overtly mimic the now familiar Leone style. The film plays like Lupo was simply intent on producing a solid, entertaining and action-packed Western and on that score I'd say that he definitely succeeded.
---

Wild East's Region free Blu-ray of Arizona Colt boasts excellent picture quality for much of the film's running time. However, there are occasional short sections of the presentation where the appearance dips slightly. In terms of sharpness, detail and clarity, the quality in these short sections is still largely excellent but there are noticeable scratches, small blotches and suchlike present. Arizona Colt has existed in a variety of cuts that run anywhere from 90 to 116 minutes in length, so it might be that Wild East had to source some scenes and shots from inferior elements in order to present the longest version of the film here. Do note that the images used to illustrate this review were taken from an older source and do not reflect the superior picture quality of Wild East's new Blu-Ray. The presentation's sound quality is very good for the most part.
The disc's extra features include 20 Giuliano Gemma and Wild East-related trailers and an audio commentary recorded by me. The commentary track was recorded during the summer lockdown of 2020 — a scenario that presented its own set of challenges — but I'm really pleased with the positive feedback that the track has generated thus far.
Reviewed by Lee Broughton
---
Arizona Colt
Blu-ray rates:
Movie: Very Good ++
Video: Very Good ++
Sound: Very Good
Supplements: 20 Giuliano Gemma & Wild East-related trailers, an image gallery, The Man From Nowhere variant front titles and an audio commentary by Lee Broughton.
Deaf and Hearing-impaired Friendly? N0; Subtitles: None
Packaging: One Blu-ray in Keep case
Reviewed: March 16, 2021
(6465leeColt)

Visit CineSavant's Main Column Page
Glenn Erickson answers most reader mail: cinesavant@gmail.com

Text © Copyright 2021 Lee Broughton
CineSavant Text © Copyright 2021 Glenn Erickson