Zu Warriors from the Magic Mountain

Guest reviewer Lee Broughton returns with a Region B review of Tsui Hark's mystical tale of derring-do in ancient China. Hark revived a once popular variant of the wuxia film form — the Chinese shenguai wuxia films from the late 1920s — which paired chivalric martial arts with more overtly mystical and mythological elements. The groundbreaking and stylishly executed result is said to have been John Carpenter's chief inspiration when making Big Trouble in Little China.

Zu Warriors from the Magic Mountain
Blu-ray
Eureka Entertainment
1983 / Color / 1:85 widescreen / 98 min. / Shu Shan – Xin Shu shan jian ke / Street Date April 20, 2020 / £17.99
Starring: Adam Cheng, Brigitte Lin, Damian Lau, Biao Yuen, Hoi Mang, Moon Lee, Judy Ongg, Sammo Hung, Norman Chu, Corey Yuen.
Cinematography: Bill Wong
Film Editor: Peter Cheung
Original Music: Sing-Yau Kwan
Written by Cheuk-Hon Szeto
Produced by Raymond Chow
Directed by Tsui Hark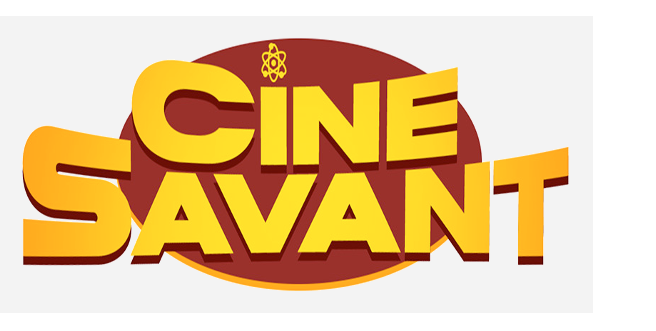 Ancient China: civil war and its attendant chaos blight the land with a multitude of colour-coded clans fighting each other for dominance of the country. Ti Ming-Chi (Biao Yuen), a weary scout who has been falsely accused of insubordination, flees the battlefield and enters a forbidding crevice in a mysterious mountain range. The crevice leads to a seemingly abandoned temple where Ti seeks sanctuary. When malevolent spirits suddenly attack him, Ti is rescued by a martial arts master, Ting Yin (Adam Cheng), who also possesses mystical powers.
Ti tags along with Ting Yin in the hope of becoming his pupil and the duo soon find themselves embroiled in a battle with the monstrous Blood Demon. This supernatural entity is so powerful that the duo requires assistance from a magical monk, Hsiao-Yu (Damian Lau), his pupil Yi-Chen (Hoi Mang) and an authoritative elder mystic called Long Brows (Sammo Hung). Long Brows is eventually able to subdue and contain the Blood Demon by using the power of his Grand Sky Mirror but he knows that the mirror will lose its power in forty-nine days' time.

He duly instructs Ting Yin, Ti, Hsiao Yu and Yi-Chen to quickly seek out the legendary Purple and Green Dual Swords that are guarded by Li I-Chi (Judy Ongg) in the Cave Within the Cave (which is located in the Sky Beyond the Sky). However, despite knowing that the Dual Swords are the only weapons that can destroy the Blood Demon, Ting Yin allows their mission to become sidetracked when the need to find a cure for Hsiao-Yu — who was poisoned when the Blood Demon's evil presence temporarily possessed him — arises.
Wow. Zu Warriors from the Magic Mountain has an ultra-giddy pace and a start-stop-start rhythm all of its own. It plays like the script for a three hours long mystical wuxia epic was somehow excitedly — but, nonetheless, expertly — crammed into a mere 98 minutes of running time. The film's impressively staged action scenes flow thick and fast and they tend to be demarcated by short static scenes which introduce new characters — or cross-cut to established characters — who use the down time to spout welcome expositional dialogue that is delivered in earnest — and, at times, slightly campy — ways.

As far as this show goes, it's the perfect — and, quite possibly, the only — way to get the job of telling such a busy story done. And once you've become attuned to director Tsui Hark's unconventional approach it's just a matter of sitting back, suspending your disbelief and enjoying the spectacle. And spectacle is certainly the right word to use here: I wouldn't be surprised to discover that there is a dictionary somewhere in the world that actually includes the words "Zu" and "Warriors" as part of its definition of "spectacle".
Every trick in the book was employed by Hark, his actors, his stunt coordinators, his fight choreographers and his special effects team in order to ensure that this show stood out from the crowd at the time of its release. Just about all of the film's standout set pieces are built around superbly choreographed and breathtakingly acrobatic wire work. Seamlessly added to the mix in much lesser proportions are snatches of blue screen work, animation, film speed tricks and ingenious model shots. All of these disparate elements are convincingly tied together by some meticulously timed edits.

The results of this heady combination of filmic smoke and mirrors are scenes in which the show's characters effortlessly spin, twist, jump, tumble, bounce and — most impressively — fly around every inch of the frame. It really is quite magical to behold these predominantly practical special effects unfolding onscreen. Equally impressive are the Chinese theatre-like puppet head and cloth combinations that grant some of the evil apparitions that our heroes encounter a genuinely ethereal and uncanny appearance.
In terms of combat, all manner of weapons are employed. The civil war scenarios that play out early on in the film feature the usual mix of swords and pikes and regular martial arts moves. These civil war-related battle and fight scenes are generally played in a fairly comedic way: their choreography is very good but the scenes' general ambiences are similar to the mass slapstick brawls that are often found in comedy Spaghetti Westerns.

The weaponry seen in the show's mystical showdowns is much more interesting and impressive: flaming hay bales swung on ropes, equally fiery magic energy bolts, super-strong and elongated eyebrows that can be manipulated at will, icy gestures that cause instant freezing, psychically controlled ribbons of silk that can cause injury, flying boulders, psychically controlled swords that are deployed in a lethal fan-like formation and so on.
There is also much in the way of well-executed art direction, costume designs and set design work to be enjoyed here. For example, the mechanics of the magic that is practiced by the Countess (Brigitte Lin), who commands the all female army at the Celestial Fort where the cure for Hsiao-Yu's grave illness is sought, involves her psychically manipulating hundreds of life-size statues into the appropriate configuration. And when the elderly mystic Heaven's Blade (Norman Chu) is introduced, we find him chained to a gigantic metal sphere that floats at the magical border that separates the larger forces of good and evil.

This is a fun show that is told from the perspective of the "little man." Ti isn't really surprised to discover that his military commanders in the civil war are pigheaded egotists who cannot agree on strategy. He is, however, bitterly disappointed to find that Ting Yin and Hsiao Yu, the two warrior mystics upon whom the future of the world depends, are equally guilty of allowing their arrogance and their sense of self-importance to threaten their mission. As their lowly pupils, Ti and Yi-Chen show fear, inexperience and stupidity but they both have what it takes to stay the course and make a difference.
Interestingly, the film's odd interjections of — sometimes slightly ill fitting — humour tend to pass comedy of manners-like satirical comment on unequal power relations based around military rank, the teacher-student relationship and gender. In the latter regard, the Countess, her head guard Mu Sang (Moon Lee) and her attendant female warriors at the Celestial Fort have much to teach our heroes about respecting and underestimating the fairer sex. At any rate, the underlying message of the film seems to be a call for unity and equality of some sort.

The generic narrative keystones that typically appear in wuxia films are usually designed to elicit strong emotional responses from the viewer and in this regard Sing-Yau Kwan's soundtrack music for Zu Warriors ably assists in guiding the viewer's emotions. Bombastic and over dramatic cues that sound like they were inspired by old derring-do-laden Hollywood serials from the 1930s and B Westerns from the 1950s are used early on in the film in order to generate a good sense of excitement.
Elsewhere more traditionally Eastern and emotionally sympathetic sounding cues are employed to neatly underscore the film's scenarios that involve brave battles-against-the-odds, self-sacrifice and lost love. All in all, Zu Warriors from the Magic Mountain remains an impressive show that will appeal equally to fans of the wuxia genre and fans of more overtly fantastical fare.
---

Eureka Entertainment's Region B Blu-ray of Zu Warriors from the Magic Mountain is a splendid release of a cult film that deserves to find a wider audience. The picture quality of this colourful presentation is excellent, as is the sound quality of the two audio tracks that accompany it. The Cantonese language track was my preferred option: the newly translated optional English subtitles that support this track certainly make it easier to grasp and learn the names of the multitude of characters who are introduced in quick succession here. There's nothing wrong with the English language dub track but it does tend to add a further layer of campiness to much of the show's proceedings.
There are plenty of extra features to be enjoyed here, the most interesting perhaps being Zu: Time Warrior, the original export cut of the film that has wraparound footage which sets the show up as a time travel adventure. Also of great interest is the 22 minute section of episode two of Jonathan Ross' Son of the Incredibly Strange Film Show (1989) which features a quick overview of Hong Kong horror films and a more focused look at Tsui Hark's wider body of work.
Eureka have also secured a brand new hour long interview with Hark which is supported by shorter archival interviews with Yuen Biao, Moon Lee and Mang Hoi. The show's Hong Kong trailer, a set of alternate opening credits and a select scene commentary track by Tony Rayns round out the extra features though the first 2000 copies of this release come with a 24 page booklet featuring an essay by James Oliver and a card slipcase.
Reviewed by Lee Broughton
---
Zu Warriors from the Magic Mountain
Region B Blu-ray rates:
Movie: Very Good / Excellent
Video: Excellent
Sound: Excellent
Supplements: Zu: Time Warrior alternate cut, Son of the Incredibly Strange Film Show excerpt, interviews with Tsui Hark, Yuen Biao, Moon Lee and Mang Hoi, trailer, alternate opening credits and a select scene commentary track by Tony Rayns. A booklet and a slipcase come with the first 2000 copies only.
Deaf and Hearing-impaired Friendly? YES; Subtitles: English (feature only)
Packaging: One Blu-ray in Keep case
Reviewed: May 10, 2020
(6267leezu)

Visit CineSavant's Main Column Page
Glenn Erickson answers most reader mail: cinesavant@gmail.com
Text © Copyright 2020 Lee Broughton
CineSavant Text © Copyright 2020 Glenn Erickson