Years in the making!  The glory of MGM on parade!  Enough studio resources to film twenty pictures were expended on this paean to showman Florenz Ziegfeld. It's really Metro Goldwyn Mayer's Technicolor valentine to itself, showing off the studio's enormous stable of musical talent, along with various of its comic performers. Arthur Freed and Louis B. Mayer's notion of 'something for everyone' results in weird stack of grandiose musical numbers and mostly weak comedy. The biggest draw is the incredible color cinematography that peeks through in three or four jaw-droppingly elaborate musical spectacles. The picture is a workout to find the artistic limits of the Technicolor system.

Ziegfeld Follies
Blu-ray
Warner Archive Collection
1945 / Color / 1:37 Academy / 117 110 min. / Street Date June 15, 2021 / 21.99
Starring: (alphabetically): Fred Astaire, Lucille Ball, Lucille Bremer, Fanny Brice, Judy Garland, Kathryn Grayson, Lena Horne, Gene Kelly, Victor Moore, Red Skelton, Esther Williams. Also starring: William Powell (as Florenz Ziegfeld). With (alphabetically): Edward Arnold, Marion Bell, Cyd Charisse, Hume Cronyn, William Frawley, Robert Lewis, Virginia O'Brien, Keenan Wynn. And: The Bunin Puppets.
Cinematography: George Folsey, Charles Rosher
Art Directors: Cedric Gibbons, Merrill Pye, Jack Martin Smith, William Ferrari (Bunin puppet sequence designer), Lemuel Ayers (design consultant)
Costume Design: Irene (costume supervisor), Helen Rose, Irene Sharaff (Traviata and Limehouse Blues sequences)
Musical Direction: Lennie Hayton, Roger Edens
Choreography: Robert Alton, Eugene Loring (Traviata), Charles Walters ("The Great Lady Has an Interview sequence)
Film Editor: Albert Akst
Written by John Murray Anderson, Guy Bolton, Allen Boretz, Irving Brecher, Eddie Cantor, Erik Charell, Harry Crane, Roger Edens, Joseph Erens, David Freedman, Devery Freeman, Everett Freeman, E.Y. Harburg, Lou Holtz, Cal Howard, Al Lewis, Max Liebman, Eugene Loring, Wilkie C. Mahoney, Jack McGowan, William Noble, James O'Hanlon, Samson Raphaelson, Philip Rapp, William Schorr, Joseph Schrank, Edna Skelton, Red Skelton, Frank Sullivan, Kay Thompson, Charles Walters, Edgar Allan Woolf.
Produced by Arthur Freed
Sequence Directors: Robert Lewis (Number, Please), Roy Del Ruth (A Sweepstakes Ticket), Lemuel Ayers (Love), George Sidney (part of the prologue and the Bunin puppet sequence, When Television Comes, Pay the Two Dollars), Norman Taurog (part of the prologue)
Directed by Vincente Minnelli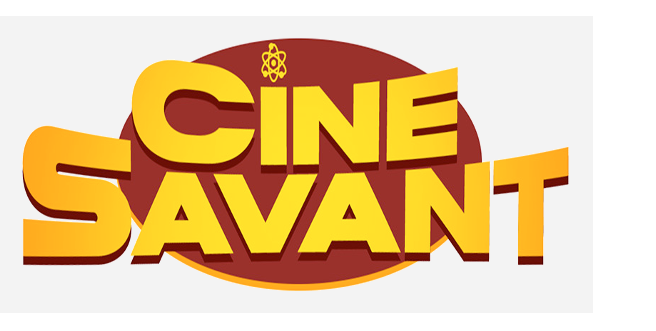 It's July, 2021. If any decisions have been made as to what will be the fate of The Warner Archive Collection, the news hasn't yet reached these ears. The WAC is still releasing terrific Blu-rays each month, but that release schedule may be running on auto-pilot, from plans and arrangements organized six months ago.
We certainly can't complain about the present flow of WAC product, especially if one is a fan of musicals. Astonishingly good digital restorations have reached deep into the MGM library, knocking off favorites in sensational HD color and sharpness, showing detail never before seen on home video. Just since last September CineSavant has reviewed stunning WAC discs of The Opposite Sex, The Pirate, Good News, Show Boat, Annie Get Your Gun, Broadway Melody of 1940, and the non-musical but killer-Technicolor The Yearling.

There's also a new string of Warners Doris Day features that now look far better than they ever have before, starting with Romance on the High Seas. The finishing achievment are long-awaited discs of The Pajama Game and Damn Yankees, great Warner Bros. musicals finally untangled from legal ownership issues.
Ziegfeld Follies arrived at the end of 1945, when the experts say that the MGM musical was at the apex of its popularity. The confident super-production celebrates grandiose excess for its own sake. The gala presentation is ostensibly dedicated to the legacy of the great Broadway showman previously honored in MGM's The Great Ziegfeld. But it's really a valentine from MGM to itself, honoring its "All the Stars There Are in Heaven" mantra while plugging the seemingly endless musical talent pool available to the reigning king of musicals, Arthur Freed.
The movie is a revue patterned on Florenz Ziegfeld's plot-less variety formula: music, comedy and spectacle. It begins like a film blanc, with a pompous trip through a starry afterlive. The view cruises by heavenly temples dedicated to Shakespeare and P.T. Barnum, and finally settles on one monument with the name Ziegfeld. Only MGM would assert that big-time showmen receive VIP treatment in Heaven, and only MGM would place those particular three entertainers in the same pantheon. There we find an angelic Flo Ziegfeld (William Powell) in a sentimental mood, drinking champagne. (←).  The real message here is "We've got it all."
Ziegfeld Follies was actually filmed in 1943, and tinkered with for two years. The movie was apparently initially previewed at a staggering 172 minutes. Even at just under two hours (with an added orchestral overture) it sags heavily in the middle. A true revue in the Ziegfeld tradition is a difficult thing to pull off — it's the kind of show that needs to start big, grow with each unrelated act or segment and finish with the biggest topper of all.
Vincente Minnelli is the supervising director. The whole show is suffused with his lush art direction ideas as well as subtle technical achievements that may go unnoticed. The complicated visual and color effects in some scenes must have been the result of endless testing.

The show has plenty of good material. Each 'act' is announced with title card as might be done on a vaudeville stage. The Technicolor lensing is dazzling and probably sufficient in itself to impress many viewers, along with the endless main title procession of star names. In the end, the non-narrative format is what keeps Ziegfeld Follies from aging well. Without a story to follow we lurch from one skit or song to the next. The enterprise becomes tiresome a lot sooner than it should.
At least a third of Ziegfeld Follies is terrific, keeper material. Fred Astaire's Limehouse Blues is a dance retelling of Broken Blossoms in Chinatown that reaches for artsy tragedy and succeeds. (wide shot near top ↑)   Several of the big numbers in other parts of this show sport grandiose stage constructions that often suggest High Kitsch. The Limehouse ballet takes place in a surreal purple and green landscape that creates a fateful mood for the broken-hearted Tai Long's romantic dream of Moy Ling (Lucille Bremer, bottom photo ↓).
↑  Almost as good is Judy Garland's musical number, Interview with the great star. Garland is as impressive as ever but the number seems overworked and hyper, trying too hard to yield its few jokes. As stagecraft blocking and dance work it's slick and precise, nothing to sneeze at. Garland saves the last master shot take by sheer pro willpower: when a lock of her hair keeps falling into her face, she must flip her head several times to get it back. When she finally repositions the hair manually her move is almost invisible — while singing to playback and keeping in step with the intense choreography.
→  Lena Horne sings Love, a torch song given a more elaborate presentation than usual. She leans against a wall or two to sing, and the moving camera seems in synch with the song's emotions. The 'tropical' color design is also beautifully modulated for Lena's skin tones … she looks terrific, not merely exotic.
Astaire's other number with Lucille Bremer is a Raffles-like skit with visuals that remind us of his Let's Face the Music and Dance in an earlier RKO picture. It starts off well with a monocled Astaire doing some good pantomime as an opportunistic jewel thief whose criminal mission is sidetracked by Bremer's Princess. For this reviewer the number breaks down in an ostentatious and rather ugly set, a construction of moving floors and women leaning against trees that look like white deer antlers. After all the build-up, the resolution of the number's internal story isn't very satisfactory either.

Somewhere in the middle range are Ziegfeld Follies' big stage extravaganzas. The movie opens with a long number called "Here's to the Beautiful Girls," a complex pageant involving dozens of troublesome elements — moving cameras, platforms, prancing women and horses — that must have been a huge headache to coordinate. Several long takes blend Astaire's introductory song, a meat parade of leggy models, and finally an imperious Lucille Ball as an impossibly tall pink lady cracking the whip on a dozen creeping cat girls. (↑)  It's elegant and technically refined, even if the whole thing is wildly overdone, almost garish. Like most of the 'big show' art direction in these revue shows, it's also artistically inert … even the bizarre cat menagerie doesn't evoke much except surprise.
The same thing goes for the ending, a similar pageant broken up by some smoothly-filmed ballet choreography featuring huge floating mounds of soap bubbles. Cyd Charisse does her best to gazelle through these things without breaking her neck. They somehow keep the bubbles from sticking to her, sparing us the sight of the beautiful Cyd reduced to a soapy Michelin Man. For a few moments we're entranced by the sheer crazy colors of the globs of bubbles. It's as if the dancers are trapped in an oversized, psychedelic lava lamp. But the finale comes off as empty and impersonal, a feeling not helped by trilling singer Kathryn Grayson, who has the personality of a cherubic porcelain doll.
These technically sophisticated numbers are all show and little art. Ziegfeld Follies ultimately works overtime to justify Louis B. Mayer's idea that he was king of the entertainment world, and to prove to other studios that Leo the Lion has the biggest toy box in town. The Esther Williams water ballet is likewise just an empty showcase; what Williams' ever-smiling face is supposed to communicate has always eluded this reviewer. It's curious that the Archers team of Michael Powell and Emeric Pressburger should be able to out-wow these visual numbers with (relatively) limited resources available in their English studios – little more than colored lights and cut-out cloth scenery. Even though the Archers could be pretentious (The Tales of Hoffmann) they were always artistically ambitious and had something to say, as in The Red Shoes. They even carried over a musical-operatic aesthetic in their non-musical dramas, like the expressive Black Narcissus.
Some of the other numbers now have dated terribly, or seem to be nostalgic remnants of ideas that may have felt forced in 1946. It's not often that we get to see Fanny Brice on film; MGM had already ruined her appearance in The Great Ziegfeld by chopping off the whole second half of her signature song My Man. Here she seems a grotesque clown that would only be understood by the people who remembered her on stage. Anyone born later than 1946 will need an explanation for her importance and individuality, as she certainly is nothing like Barbra Streisand.
The legit La Traviata opera scene reeks of the Mayer concept of culture; it doesn't belong in this stack even if some sources say that Ziegfeld did include such artsy material from time to time. And especially not next to the comic sketches starring Brice, Keenan Wynn, Edward Arnold and Victor Moore, and finally Red Skelton. None now seems particularly funny, although Skelton's fans are going to love his over-the-top clowning.

That leaves the 'historic' pairing of Fred Astaire and Gene Kelly to ponder. While wondering what the title The Babbitt and the Bromide refers to, we get a congenial rivalry, or a spoof of a rivalry, that's not a whole lot of fun. The two extraordinarily talented dancers kick each other and pull off other tricks, which only encourages the thought that because the real men in the same field are often compared, they don't like each other. The number seems to be the result of an edict to put them together, as P.T. Barnum would combine star headliners to create a bigger glow. It doesn't happen: the number's overall effect is mild and underwhelming.
Hume Cronyn, William Frawley, Peter Lawford, Grady Sutton and Ray Teal either have noted parts or can be spotted along the way; I've never noticed favorite Carol Haney, but she's said to be in there somewhere.
Ziegfeld Follies is a musical favorite for many but it's a tough sell to new audiences. It's almost better to sample the acts one at a time, skipping ahead (Heresy!) when individual segments wear out their welcome.
---
The Warner Archive Collection Blu-ray of Ziegfeld Follies justifies itself just by its restoration job alone. The Technicolor images are so cluttered and detailed, that VHS, laserdisc and even DVD didn't begin to do them justice. Some of the art direction is almost overpowering, as are the Technicolor close-ups of the leading ladies, starting with Lucille Ball. Reproducing the original Technicolor 'glow,' the Blu-ray brings back 'all those colors not found in nature.' I can see some kid in Omaha, Nebraska stepping out of a matinee of this show, deciding that reality just can't compete, and going back in just to see the color again.
The audio is presented in a choice of original mono and remixed stereo, as was the DVD. The same extras are ported over from the DVD as well. A featurette docu concentrates on the film's shaky path to the screen. Proposed years earlier, MGM took forever to nail down exactly what acts would appear. Interestingly, Ziegfeld's original stage show is represented in stop-motion animation by Lou Bunin's puppets as part of the prologue. The craziest news is that, after previews, over an hour of completely finished numbers would never be seen again. We're not told if they were lost in MGM's periodic vault fires in New Jersey, or were simply junked.
Movie-specific extras continue with a trailer and audio-only outtakes for three songs. Warners has also stacked two cartoons (Tex Avery's The Hick Chick and the Tom & Jerry short Solid Serenade) and a "Crime Does Not Pay" short subject called The Luckiest Guy in the World. This rather notorious short makes no sense in the series because it's a strange fantasy with the idiotic message that even if a crime is successful, the guilty will be repaid by Bad Karma. It's well made but ridiculously silly, as we all know that in the real world, "The Bad Sleep Well."
Reviewed by Glenn Erickson
---
Note: Researcher-advisor "B" wrote such a good response about this article that I'm printing most of it here … he's better informed than I am, of course, and gives a thorough run-down on Revue Musicals:
Dear Glenn:
I believe it was Arthur Freed who proposed the idea of a new, lavish cinematic incarnation of a Ziegfeld revue as a special release to commemorate the twentieth anniversary of MGM (the studio was founded in mid April of 1924). Freed had L.B. Mayer's ear, and the studio head was enthusiastic enough about the project to practically give the producer carte blanche to make the thing. When you note that the film is "a valentine from MGM to itself," that's certainly the case. It's a showy, impossibly elaborate and star-crammed example of what the studio could create given almost infinite resource.
The big problem with the film, though, is the problem shared to greater and lesser degree by nearly all revue-style movies. Revues were for many decades a sure-fire form of entertainment in the theatre and vaudeville to be sure — this format was so successful, it took a while for what we generally call the modern integrated "book" musical to completely evolve. Even after landmark shows like Show Boat and Oklahoma!, numerous "book" musicals would still practically come to a halt for certain specialty songs, numbers and material unrelated to the plot or story.
Bluntly, the nature of what we have come to understand as a feature film is not necessarily conducive to a revue. In a movie, musical numbers and comic sketches tend to work far better within an overall narrative framework or context than as episodic stand-alone revue highlights. The big all-star revues of the early days of sound — Warners' SHOW OF SHOWS, Metro's HOLLYWOOD REVUE OF 1929, the surviving parts of PARAMOUNT ON PARADE, the insane (and kinda wonderful) THE KING OF JAZZ — are very difficult to sit through today. Some of the material in these shows is good and segments might work well if seen separately as short subjects (or as clips) but viewed in toto the films are slow, clunky, endless. And so is — for the most part — ZIEGFELD FOLLIES.
There are exceptions, I suppose. The inexpensively produced NEW FACES (1954), which added a gossamer connecting plot for the screen, has such beguiling (and relatively varied and fast-paced) sketches and songs performed by a fresh, talented cast, it works fairly well. Some of the comedy sketch/blackout movies of the '70s and '80s are relatively successful. AND NOW FOR SOMETHING COMPLETELY DIFFERENT (1971), composed almost entirely of great sketches from Monty Python's Flying Circus re-staged (cheaply) for film, is a little long at 88 minutes and perhaps exhausting after a hour. But the material is so strong, the movie is pretty rewarding. I give very high marks to John Landis and the ZAZ guys for THE KENTUCKY FRIED MOVIE, which is a winning, well-paced and intelligently ordered series of sketches; Landis also did well with the nicely chosen mix of skits and parody material in his later production of AMAZON WOMEN ON THE MOON, which has a sort-of late night television context.
But these were done with a light touch… and FOLLIES only very occasionally even aspires to lightness. It is without question the most over-produced of all MGM musicals, which may make it the most over-produced Hollywood musical of all time, with the conceivable exception of HELLO, DOLLY!  To be fair any called ZIEGFELD FOLLIES had to be impossibly, absurdly extravagant in terms of production and costume design — it was pointless to even to reference the name "Ziegfeld" and not go over the top.
In the 1970s, I ran into an older gentleman who made the mistake of telling me that he'd seen some of the Follies editions in New York in the 'teens and 'twenties; my pestering questions about the presentations probably made him swiftly regret ever meeting me. He did tell me that the shows were beyond opulent in exquisite design and costuming, and that they featured more beautiful women than he had ever seen in one place — before or since. He gave a fair grade to the His Love Makes Me Beautiful number in the FUNNY GIRL movie, but he said it should have been more stylishly designed and dramatically lighted, and there should have been more showgirls, which almost doesn't seem possible given the sheer quantity of pulchritude featured in Ross' staging. He also said that at least some of them should have been topless and/or near naked!  He said the Follies worked because of the range and variety of the material. It seemed that Ziegfeld's taste was the big factor in determining what would go on, how long a number or act should run, how to correctly vary the acts in presentation order. The songs, he said, were just top-drawer. He remembered all of them becoming standards, which probably wasn't the case. The numbers, while fantastically elaborate, were nimbly presented and didn't wear out their welcome, and the plentiful, brilliant comic acts (the likes of Rogers, Williams, Fields, Cantor, Van & Schenck and many others) would appear at just the right moments as palate cleansers and legitimate highlights on their own.
The '36 movie THE GREAT ZIEGFELD — at three hours! — featured extremely elaborate re-creations of Follies-style production numbers. Though it's the only number they ever seem to excerpt from the show, the gigantic A Pretty Girl is Like a Melody sequence is emblematic of the movie's opulence; at the time some praised it as an accurate simulation of a big Follies number. But that film was in black-&-white… and this thing was designed for Technicolor, which must have upped any and all decor and wardrobe costs by perhaps 150% to 200%.
All of this splendor and gilt adds a certain heaviness to the movie. It has a smug "here's the best of the best!" attitude — the opening and preamble creates a real problem by promising unforgettable entertainment ecstasy to follow. It almost sets us against what's to come. Much of the show lumbers when it should sail, swoop and fly.
The Limehouse Blues number, the best thing in the movie, is an exception, certainly, as is (to an extent) the Garland Thompson/Edens number. The new songs are perhaps less great and wonderful than they ought to be for such a big film (you would have thought that people like Berlin and Porter would have been paged for new material). The comedy sketches are unforgivably leaden and oddly paced (although, as you note, big Skelton fans would be pleased with his contributions). The Edward Arnold/Victor Moore Pay the Two Dollars is an old Scandals skit and a classic piece of material. It should be hilarious with these two, but it's just fitfully amusing. Keenan Wynn (whose dad had been in the Follies) fares a little better with Fred Allen's old Number, Please, but it's still overdone.
As so much is made of the sheer number of numbers and sketches produced and photographed for this movie (with many unused), it's worth noting once again that for years, a great many studio-produced musical films ended up with one or more completed numbers and scenes deleted from their released versions. Some look at this as disorganization or poor planning when it was simply part of the business of show: you just can't know what numbers are gonna work or not work, or work better than others. Some creative latitude is needed when assembling the final version of the movie.
THE WIZARD OF OZ famously lost an impressive Ray Bolger dance solo (trimmed from the If I Only Had A Brain number) and its elaborate The Jitterbug production number. MEET ME IN ST. LOUIS lost Garland singing Rodgers and Hammerstein's Boys and Girls Like You and Me. THE HARVEY GIRLS lost a Garland production number, March of the Doagies and a Garland/Hodiak duet, My Intuition. EASTER PARADE lost Garland singing Mister Monotony, SINGIN' IN THE RAIN lost Kelly's solo of All I Do Is Dream Of You, and Reynolds' solo of You Are My Lucky Star. THE BAND WAGON lost a Charisse (sung by India Adams) number, Two-Faced Woman. This abbreviated list barely scratches the surface of such instances. The DVD of Fox's 1937 ON THE AVENUE includes three deleted Irving Berlin numbers. It will be recalled that George Feltenstein tried to craft a whole movie (THAT'S ENTERTAINMENT! III) out of unused musical material from Metro musicals. The movie didn't quite turn out that way, but it did utilize a lot of deleted numbers.
The point I am too laboriously making is that unused numbers were par for the course for ordinary musicals, and ZIEGFELD FOLLIES was far from an ordinary musical. It doesn't really have a book — the idea was to replicate the idea of the Ziegfeld revues of yore with songs, numbers and comedy. So planning, designing, staging and shooting a number of sequences — more than they might ever need — made sense here. I don't think it was ever clear to anyone until fairly late in production just what was actually going to be in the movie, or the possible order of the segments. Even the length of the picture was up in the air. THE GREAT ZIEGFELD had run nearly three hours. If this turned out great, it might wind up being that long as well!
I don't believe that Freed and Minnelli necessarily knew what they wanted to do until they saw the full array of completed segments. The post-production was lengthy and the movie was apparently previewed in more than a few different cuts until the studio settled on its ultimate 110 minute final version. — "B"
---
Ziegfeld Follies
Blu-ray rates:
Movie: Good
Video: Excellent
Sound: Excellent
Supplements: Featurette Ziegfeld Follies: An Embarrassment of Riches, MGM 'Crime Does Not Pay' short The Luckiest Guy in the World; 2 MGM cartoons: The Hick Chick and Solid Serenade, Audio-only outtakes and rarities: outtake songs "If Swing Goes, I Go Too," "There's Beauty Everywhere" and "We Will Meet Again in Honolulu"; Ziegfeld movies trailer gallery.
Deaf and Hearing-impaired Friendly? YES; Subtitles: English (feature only)
Packaging: One Blu-ray in Keep case
Reviewed: July 16, 2021
(6533zieg)

Final product for this review was provided free by The Warner Archive Collection.
Visit CineSavant's Main Column Page
Glenn Erickson answers most reader mail: cinesavant@gmail.com

Text © Copyright 2021 Glenn Erickson