"I'm filthy — period!"  With an ideal cast — Rock Hudson, Lauren Bacall, Robert Stack and Dorothy Malone — director Douglas Sirk tells a tale with everything the '50s wouldn't allow — lust, nymphomania, impotence, the works. It's perhaps Sirk's most accomplished, self-contained masterpiece — a glamorous soap with absorbing characters caught in a cycle of unfulfilled desires. An oil dynasty comes tumbling down because the heir is "tortured by a secret that made him lash out at all he loved!" I keep expecting bathos, but this great show makes its world come alive.

Written on the Wind
Blu-ray
The Criterion Collection 96
1956 / Color / 1:85 widescreen / 99 min. / available through The Criterion Collection / Street Date February 1, 2022 / 39.95
Starring: Rock Hudson, Lauren Bacall, Robert Stack, Dorothy Malone, Robert Keith, Grant Williams, Robert J. Wilke, Edward Platt, Harry Shannon, John Larch, Joseph Granby, Roy Glenn, Maidie Norman, William Schallert, Kevin Corcoran, Cynthia Patrick.
Cinematography: Russell Metty
Art Directors: Robert Clatworthy, Alexander Golitzen
Special Effects photography: Clifford Stine
Film Editor: Russell F. Schoengarth
Original Music: Frank Skinner
Song: "Written on the Wind" music by Victor Young, lyrics by Sammy Cahn
Screenplay by George Zuckerman from the novel by Robert Wilder
Produced by Albert Zugsmith
Directed by Douglas Sirk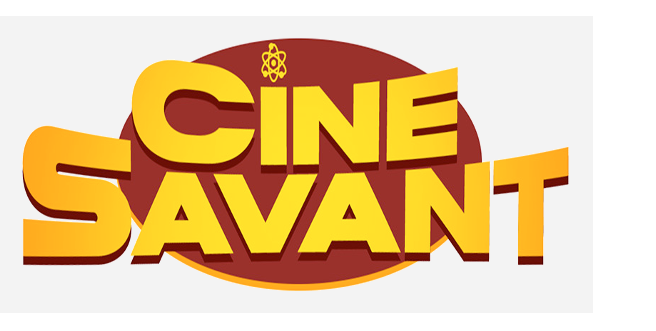 Has Douglas Sirk's image in film appreciation has changed?  For the longest time Sirk was equated with high-quality 'women's' dramas, films associated with star vehicles for big names like Bette Davis. The prevailing image was of housewives with time on their hands attending matinees in search of diversion. Despite the wide variety of films Sirk directed, he's most known for working in a subgenre that was the equivalent of romantic stories in women's magazines, the ones illustrated with colorful, provocative illustrations . . . that could have been scenes from some of Sirk's movies.
Some critics decided that Sirk was really a social critic, that his '50s pictures were about cultural repression, that he was slipping mildly subversive messages past the offices of both Universal and the Production code. Magnificent Obsession takes its moralizing so seriously, we're tempted to regard it as a parody of the form. The formally beautiful All That Heaven Allows follows a well-to-do widow's soulful quest for peace of mind and inner harmony. Her ordeal obliges her to 'suffer' an ego-flattering romantic relationship with an incredibly handsome younger man.

It's an attractive formula for transcendence: domestic passion in fancy houses, amid Technicolored allusions to God and nature!  Director Rainer Werner Fassbinder would later obsess on Sirk's intense pot-boilers, folding their values into his German features. Todd Haynes' 2002 Far From Heaven tried to reignite the Sirk ethos with Julianne Moore in woolen coats and bathed in beautiful Fall colors — all those golden leaves. Haynes' movie brings racial discrimination and (gasp) overt homosexuality right to Ms. Moore's doorstep. All Jane Wyman had to worry about was town gossip.
But that form of critical thought has moved on and deepened, and Sirk is now being celebrated for a wider body of accomplishment. Seeing all of his '50s films showed us his keen talent for stylizing dramatic situations for the camera — and helping to make a major star of Rock Hudson. Most of his films were studio assignments that became auteur pieces due to his highly personal style. Even if the director talks about 'capitalist messages' in some of his later interviews, Sirk is generally no more political than the screenplays require. There's no other way to explain the conformist tilt of something like Week-End With Father or (the well-directed) Taza Son of Cochise, where Rock Hudson's Apache brave thanks the U.S. Army for moving his people to a reservation. And Sirk faithfully dramatizes, even heightens the twisted morality of the faith-based war apology Battle Hymn. No subversion there.
Although themes of faith and miracles show up in these films, the new and better way to celebrate Douglas Sirk is to laud his masterful handling of 'melodrama,' which is no longer a pejorative term. Sirk strenghtens scenarios with stylistic touches that hint at expressionism. The visuals augment Jane Wyman's emotional travails: bold, dynamic angles, unmotivated dramatic lighting, symbolic color coding. Universal's music department helps as well, with composer Frank Skinner providing mostly new material.
Sirk may have preferred the more complex The Tarnished Angels but Universal liked what he'd done for producer Ross Hunter, particularly his two previous Technicolor soaps with Wyman and Hudson. With 1956's Written on the Wind Sirk got to do something a little different, a picture that became the template for a thousand overheated soaps set about wealth and privilege. Producer Albert Zugsmith stepped up from mid-rank Universal programmers to a quartet of hands-down classics — this picture and Tarnished Angels by Sirk, the culmination of Universal science fiction The Incredible Shrinking Man, and Orson Welles' masterpiece Touch of Evil (due out soon in 4K).

Leaving behind the themes of cozy domestic life and faith, the highly entertaining Written on the Wind is a glossy exposé of American madness — wealth, ambition and sex within a failing family dynasty. Sirk and his frequent scenarist George Zuckerman put across a dark pattern of troubled relationships aided by a quartet of perfectly-cast stars. The show could be fairly re-titled 'All the Sex that Hollywood Allows' circa 1956. Moving from New York City to a Western oil town, the subject is fast cars, mad alcoholics, and a secretary shanghaied for a seductive plane trip to Florida. No small-town pace, no Thoreau-inspired snowy landscapes.
Hadleyville is a forest of oil wells, some of them filmed right in Los Angeles's Signal Hill and others provided by Clifford Stine's expert matte photography. The Hadley oil clan is a dying race. The patriarch Papa Jasper (Robert Keith) is on his last legs, and his grown children are dangerously unstable. Daughter Marylee is a nymphomaniac who degrades herself lusting for Papa's 'adopted' semi-son Mitch Wayne (Rock Hudson). A serious asset to the company, Mitch looks out for Papa Jasper's direct heir. Kyle Hadley (Robert Stack) is a drunken womanizer who spends the family's millions on erratic high living. Always trying to out-man the more confidently masculine Mitch, Kyle grabs the woman Mitch has just fallen in love with and marries her after a whirlwind courtship.
The lucky instant millionairess is the gorgeous but level-headed Lucy (Lauren Bacall), who soon discovers that her husband is seriously unstable. Kyle sleeps with guns. He has a terrible reputation back home. The off-balance triangle returns to Hadleyville to fester. Kyle goes back to his drinking ways, Marylee does everything but throw herself naked at Mitch, and Lucy frets over her inability to get through to Kyle on basic issues of their marriage. Still in love with Lucy, Mitch decides that the solution to everything is for him to leave and work overseas. The situation quickly deteriorates, from strained to violent. Driven insane by the news that he may be impotent, Kyle gets the mistaken idea that Lucy has been sleeping with his best friend and surrogate brother.

It's all about sex, especially the American brand of masculinity that hides behind exaggerated male behavior. With the restrictive Production Code in force, Sirk & Co. use pointed visuals to sketch the insecure and unstable Kyle Hadley, perfectly played by Robert Stack. Kyle rips up the countryside with his garish yellow sports car. Kyle starts drunken fights, trying all too hard to work up enough testosterone to compete with the easy-going Mitch. But don't expect a condemnation of the Male Prerogative, or a feminist statement. Mitch meets Lucy by first meeting her legs, in her job in an art studio. Sex is what's on everyone's mind but it's only twisted relationships that make it unhealthy.
Rock Hudson admired the movie but was unhappy at playing the least-complicated character, yet another level-headed nice guy. He must again be the handsome straight man to a trio of interesting people with thornier problems. The film's dynamics benefit from the star power of Lauren Bacall. Viewers in 1956 were aware that Bacall's husband Humphrey Bogart had very serious health issues; by the time Written opened he was gone and stories about Bacall's care for him began to circulate. The film's Lucy Moore Hadley is a recognizable version of Bacall's own persona, a head-turning beauty but also a mature woman coping with the burden of an erratic, emotionally abusive husband. She's both compassionate and realistic. Even Mitch realizes that Lucy's love for Kyle is real, a wrinkle that deepens her character.
A major inspiration for the story may be the true-life misadventures of Libby Holman, a stage singer and actress whose life played out in the tabloids. Ms. Holman was wooed by and eventually married an heir to the Reynolds tobacco fortune, who was also an erratic and ultimately self-destructive personality. Holman's whole story is pretty incredible — she seemed to attract unearned scandal. She either gravitated toward other unstable suitors, or her personality made them unstable.

"I'm filthy — period!"
The film's real affront to the Production Code is Dorothy Malone, whose Marylee Hadley expresses her sexuality openly, daringly. Marylee smoulders in lowcut gowns; to quench her unfulfilled thirst for Mitch Wayne she catches quickies with two local yahoos. Marylee substitutes frantic dancing for the sex Mitch won't provide, a fierce and tawdry mambo that throws her anatomy around as provocatively as does Red Hot Riding Hood. Was Malone so sexy that Universal asked for more dancing scenes?  She certainly expresses the frenetic tension Marylee has injected into the family … the cross-cutting between her gyrations and Papa Hadley's heart attack is prime editorial fireworks.
Marylee wants Mitch, not the family wealth. Mitch says that her nymphomania is a sickness that wouldn't be cured if he gave in and married her. She's another bad product of Hadley power, and her malice when provoking her brother Kyle is all too understandable. Why is Marylee causing so much trouble?: ". . . only because of Mitch. Because I've never had him. And your wife has."

. . . there's a certain 'weakness' . . .
The Production Code surely insisted that the movie downplay Kyle Hadley's personal problem, which sex problem. The word 'impotent' is nowhere to be heard, but Written on the Wind leaves no doubt as to what's got Kyle tied up in psychic knots. Kyle storms out of a talk with his doctor, traumatized to learn that he may be impotent. It's the last blow to his self-image, a death sentence. On the sidewalk he confronts a little boy rocking away on an electric hobby horse, the coin-operated kind once found outside grocery stores. Kyle has more money than he can spend, but even this little kid has more sexual vitality — the image screams of emasculation. It may be the most striking scene in Sirk's entire filmography, and it doesn't rely on verbal exposition. I wonder how many viewers in 1956 'didn't get it,' that took the boy on the bucking horse at face value?
That subtext is obvious enough, but it's fair to say that the movie questions Kyle's overall sexual orientatio, too. Actor Robert Stack was a macho presence on screen, and a strong masculine presence in person. An established sports champion, he was introduced playing opposite Deanna Durbin and then segue'd over to more traditional action-oriented roles. Stack had broadly played an over-stressed pilot for John Wayne in The High and the Mighty but his Kyle Hadley would be a daring stretch for any actor. The screenplay emphasizes that Kyle is compensating for a 'failure of masculinity.' Is his idolizing of Mitch really a homosexual attraction, and are his excesses a perverse attempt to correct himself?  As much as we resist calling every close male relationship in films gay, there's enough here to suggest the possibility.
Written on the Wind ends with shots fired in anger and a day in the courtroom for all the Hadley underwear to be washed in public. The film begins with a teaser of the finale, with Kyle's drunken return home with murder in mind. It's an iconic scene for 1956: Kyle blasts his yellow convertible onto the leaf-blown driveway while the syrupy title song by The Four Aces blares on the soundtrack. The ballad contrasts with the violence — blissful decadence. Critics now compare Written on the Wind favorably to Rock Hudson's previous movie, George Stevens' epic Giant, which premiered just a couple of months before. Written takes half as much time to watch, too.
Unlike the lavish Giant, Sirk's movie stays well within Universal's budget limits. Written on the Wind makes good use of every square inch of the back lot, and uses numerous players on the studio payroll. Western baddies Robert J. Wilkie and John Larch are townspeople resentful of the Hadleys' wealth and clout. Cynthia Patrick (The Mole People) is a waitress. Actor Grant Williams gets to play a whole scene, as a gas pump boy who wins a 'date' with Marylee. Williams must have gotten Albert Zugsmith's attention, as he progressed straight to the lead in the producer's The Incredible Shrinking Man.
Douglas Sirk was a big deal in auteur-centric film studies at UCLA in the early 1970s, when there was no way to see his early German movies. He fit our slack definition of an Auteur, even if we can now see that the only common trait in a Sirk picture is directorial quality. Sirk could fashion a striking scene with an ordinary script. When the material was strong he fashioned genuinely great, powerful moments — Summer Storm, There's Always Tomorrow, All That Heaven Allows, Tarnished Angels, A Time to Love and a Time to Die, Imitation of Life and Written on the Wind. The final image of Dorothy Malone is a killer. She has all the money, but she's lost the man she loves. A frame grab of Marylee Hadley alone at her father's desk, suggestively holding the model of an oil well, is featured on the cover of a book that I remember being praised by a feminist critical studies major: Sirk on Sirk: Interviews with Jon Halliday, 1972 Viking, NY.
---

The Criterion Collection's Blu-ray of Written on the Wind has been long-awaited — I still have my original DVD spine number 96. The widescreen image looked fine in 2001 but this new 2K digital restoration blows it away. Criterion's notes don't say that their DVD release is from the new transfer, and the description of the DVD's extras makes me wonder if the new DVD is just a reissue.
The Blu-ray does look sensational, with a fine approximation of original Technicolor values, plus a strong uncompressed soundtrack. In addition to Frank Skinner's soundtrack score, there's that title song by Victor Young and Sammy Cahn — and for Marylee's crazy dancing, the 1933 standard Temptation.
The new disc benefits from two strong extras. A 2008 documentary gives us choice older interviews from three of the film's stars, producer Zugsmith and Douglas Sirk (in German, from 1980), with a few remarks from director Allison Anders. Sirk says he tried to get Universal to put James Dean under contract back in 1952. Universal instead chose Rock Hudson, who had received fan letters for a walk-on role. Zugsmith says that Dorothy Malone initially objected to her dancing scenes, as too vulgar, immoral; even Anders is surprised by the revelation of Ms. Malone's prudish nature. We aren't told when Rock Hudson's interview was filmed, but he doesn't look all that well. It's a typically great Fiction Factory docu by Robert Fischer.
Film scholar Patricia White delves into an analysis of Douglas Sirk as a master of the melodrama — I like her notes about the film's use of parts of houses — windows, gates, staircases — for dramatic effect. She relates Sirk's dramatic instincts to those of Bertolt Brecht. The academic approach is echoed in part by Blair McClendon's excellent insert notes. The disc text calls the show 'expressionistic' as well.
Is Criterion leaning in the direction of Arrow Films? The disc cover artwork is reproduced on a foldout poster insert.
Reviewed by Glenn Erickson
---
Written on the Wind
Blu-ray rates:
Movie: Excellent
Video: Excellent
Sound: Excellent
Supplements:
(Blu-Ray only):
Acting for Douglas Sirk, a 2008 documentary featuring archival interviews with Sirk, Rock Hudson, Robert Stack, Dorothy Malone and producer Albert Zugsmith
New video with Patricia White about the film and melodrama
Trailer
Folding poster insert with essay by Blair McClendon.
(DVD only:)
Trailer for All That Heaven Allows
The Melodrama Archive: An annotated filmography of director Douglas Sirk with hundreds of behind-the-scenes and production photos, plus vintage lobby cards
Insert pamphlet essay by film theorist Laura Mulvey (DVD only).
Deaf and Hearing-impaired Friendly? YES; Subtitles: English (feature only)
Packaging: One Blu-ray in Keep case
Reviewed: February 19, 2022
(6671wind)

Visit CineSavant's Main Column Page
Glenn Erickson answers most reader mail: cinesavant@gmail.com

Text © Copyright 2022 Glenn Erickson