Josh Olson on
Will Success Spoil Rock Hunter?
Contemporary critics point to Rock Hunter as the apex of Tashlin's filmmaking style and the movie that set the stage for Godard's brightly colored blend of pop culture and political grandstanding. It's a reasonable case; in true Godardian fashion, Rock Hunter  eschews the traditional title sequence and instead opens with a series of faux-commercials skewering both mindless consumerism and the advertising age. Star Jayne Mansfield epitomizes her director's fun-house mirror sensibility and Tony Randall is the ultimate button-down ad man.
About Josh Olson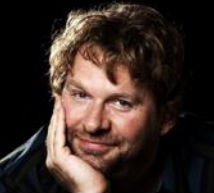 Josh Olson  was the only student in his second grade class to see The House That Dripped Blood.  Many years later, he wrote and directed the no-budget horror film, Infested, a brutal assault on The Big Chill, with zombies. He went on to write the screenplay for A History of Violence and was nominated for the WGA, BAFTA and Academy Awards for Best Screenplay. He kept losing to Larry McMurtry, but that's okay.  He co-wrote the teleplay for the Masters of Science Fiction episode, The Discarded, with Harlan Ellison, and is currently writing a sophisticated thriller, Tabloid, for Mick Jagger.