Pixar's save-the-world eco-epic actually begins with the world destroyed, before a pair of cute robots help put it back together again. Andrew Stanton's animated comedy finds hope and cheer in a post-apocalyptic scenario, a tall order for any speculative science fiction tale. Meet WALL•E, the nuts 'n' bolts super-janitor, and EVE, the sleek next-generation seeker of terrestrial plant re-birth. Good satire and social criticism comes in the brightest package possible in this endearing charmer.

WALL•E 4K
4K Ultra HD + Blu-ray
The Criterion Collection 1161
2008 / Color / 2:39 widescreen / 98 min. / available through The Criterion Collection / Street Date November 22, 2022 / 39.95
Starring: (voices) Ben Burtt, Elissa Knight, Jeff Garlin, MacInTalk, John Ratzenberger, Kathy Najimy, Sigourney Weaver, (and) Fred Willard.
Production Designer: Ralph Eggleston
Film Editor: Stephen Schaffer
Original Music: Thomas Newman
Written by Andrew Stanton, Jim Reardon, Pete Docter
Produced by Jim Morris
Directed by Andrew Stanton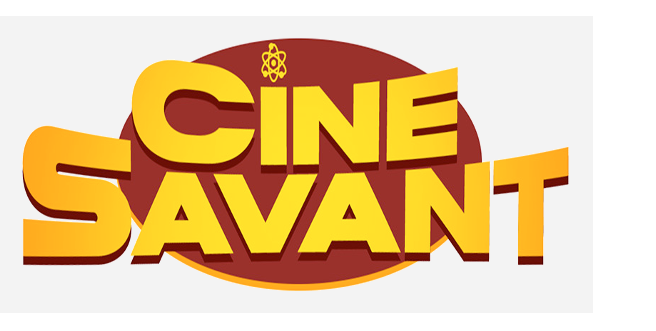 Pixar was on a terrific roll before Disney fully absorbed them, and before a top creative exec ran into a wall with the #Me Too backlash. The fine work is still there, but no longer the name recognition of an animation company that Got Everything Right, that consistently turned out wonder movies that grabbed us at all levels. Pixar pix transcended the 'animation for kids' category: in terms of public perception, shows like Ratatouille and UP just 'were,' without the qualifier cartoon.
It's now difficult to believe that feature animation had once almost disappeared from American screens. Pixar left the rest of the industry far behind, with feature entertainments superior to most of Hollywood's live action alternatives. The 2008 WALL•E surprised viewers with a bright new visual style, in this case a fanciful blend of realistic and idealistic futurism. A full half-hour transpires before any serious dialogue is heard, yet we're held fast by fascinating character concepts and breathtaking animation.
The show is at heart a progressive science fiction tale. WALL•E makes child's play of concepts normally found in grimy, unappetizing atomic aftermath movies. The fate of its future Earth is plenty sobering, particularly in a time when our worldwide economy appeared to be caught in a downward spiral — at least two additional 'downward spirals' ago. Yet the movie is more than a feast for the eyes and ears. It also has an optimistic soul and a big heart.

Disney has backed away from hard media releases of most of its back catalog library, but WALL•E now gets the Criterion treatment, and in 4K Ultra HD to boot. Criterion put out a press release touting this as the first outside license for a major Pixar title. Just like any other disc company, the prestigious vendor of art filmmaking has its eye on profit margins. This high-end disc could shape up as a major holiday item for home theaters.
Who knows, a synopsis can't hurt. "WALL•E" stands for "Waste Allocation Load Lifter- Earth-class." It's a personable little robot on tank treads with a trash compactor for a body and a pair of binocular lenses for eyes. Earth has been abandoned for 700 years while robots like WALL•E stay behind to 'clean things up.' Unfortunately, Terra Firma remains a parched ruin of wrecked cities and dust storms. WALL•E appears to be the last surviving clean-up unit in operation. He spends his days collecting metal scrap, crushing it into cubes and stacking the cubes into towers taller than skyscrapers. One day he finds something that's been extinct for seven centuries, a little green plant sprout. The plant becomes another addition to WALL•E's collection of oddities — which includes a videotape of Hello, Dolly!. The little robot has used the VHS to teach itself to sing, dance, and generate romantic desires.
That's when a giant spaceship arrives to disgorge EVE  ↓  , a polished white pod-like robot droid several centuries more advanced than WALL•E. EVE stands for "Extraterrestial Vegetation Evaluator." She flits about like a porcelain hummingbird, scanning random objects in a search for living flora. WALL•E immediately falls in love with the shapely new-generation droid, but cannot distract her from her botanical search. When EVE detects WALL•E's plant seedling, she snaps into mission mode, transmits an "I've found it!" signal and goes into hibernation, waiting for the spaceship to return for the green sprout that proves that Earth is on the mend. WALL•E won't be parted from EVE. To follow her he hitches a ride into outer space … to parts unknown.

WALL•E begins like a silent comedy, with an adorable boxy robot that scuttles about on little tread feet. The metal critter can really race but is also capable of tiptoeing motions and fussy ice-skater's pirouettes. When frightened, he retracts into his basic cube shape, like a turtle (or an earlier extra-terrestrial robot). WALL•E does have one friend, a mutant cockroach that's apparently the only organic Earth species to have survived. Superb character animation expesses the robot's solitude, generating strong emotions. EVE provides all the inspiration needed for WALL•E to accomplish great things. As an in-joke for Apple lovers, WALL•E's solar charge sessions finish with the noise of a Mac computer rebooting.
Beware the Curse of Bezos.
The orange dust and post-apocalyptic wasteland of Earth is littered with huge abandoned 'Buy N Large' stores, an obvious pejorative placeholder for Wal-Mart, or Amazon. As it turns out, the Buy N Large Corporation governed the entire planet and was responsible for encouraging humanity to bury its own habitat in toxic garbage. This calamity will take place only a hundred years in our future (if we make it that far).
WALL•E riffs on vintage Science-Fiction movies but most resembles Douglas Trumbull's 1972 Silent Running. In that film Earth's last remaining plants are shipped off to be preserved in space domes tended by a trio of cute robots. Here Earth's entire human population has been displaced to the Axiom, an enormous interplanetary vehicle with all the amenities of a luxury cruise ship. It's sort of a space ark, as in When Worlds Collide. Pampered for centuries, the inhabitants have atrophied into blobby doll-people who cannot even stand on their own feet. Not only that, they've forgotten their origin or even what they're living for. The situation makes a strong statement about consumer culture — has the affluent part of humanity already forgotten where it came from?
Happily for our species, the Axiom's Captain educates himself and re-discovers the ship's intended mission to re-colonize Earth.

WALL•E samplings from Sci-Fi lore fashion a scenario that requires a minimum of exposition — by now every 6 year-old knows what an airlock is. A live-action Fred Willard appears in recorded sound bites, urging humanity to board the space ships. The film is also peppered with deft in-jokes and references to 2001: A Space Odyssey. The outer space visuals are more or less the same as those seen in live-action sci-fi. If it feels more 'real,' it's because it can set its own standard of reality. Viewers are freed to enjoy the flow rather than analyze every new situation in terms of 'sci-fi credibility.'
WALL•E took some conservative flak when new from anti-environmentalist humbugs that declared it Green Propaganda; it's possible that the Right also wasn't pleased with the film's overall secular worldview. As the film's message and ideas are obviously benign the complaints were largely ignored. WALL•E indeed is anti- the big corporation mindset — the drill-drill, clear-cut, strip-mine, rip-off, trash-the-joint attitude. And that's fine by us.
Viewers able to look beyond a Cormac McCarthy vision of the future will not be offended by this show's hopeful attitude. The humans of WALL•E may have atrophied into talking beanbags but they are still made of the stuff of heroes. The Captain fulfills his role by inspiring his charges with the challenge of reclaiming their home planet: "I don't want to survive, I want to live!" After seventy years of futuristic movies that poke post-nuke horrors in our faces WALL•E waves a little flag, finding a positive spin in its future vision.
---

The Criterion Collection's 4K Ultra HD + Blu-ray of WALL•E is the expected polished video presentation, finely-tuned for top-end home video use. The feature is mostly alone on the one 4K UHD disc included, and the video is encoded in both Dolby Vision HDR and HDR10+. Two additional Blu-ray discs carry the film and most of the special features. Fourteen years later, the show is still a wonder. Its strong, purposeful design still dazzles in the complicated action scenes, which never generate the visual overload headaches endured in many another CGI film. The precise colors and textures are pleasing in themselves, and the 4K image is of course razor sharp, even when we crowd close to our monitor.
Older Disney Blu-ray editions carried an abundance of content; Criterion appears to have retained most of it, even the kiddie-oriented items: Lots of Bots Read-Along Storybook. The Burn•E short subject is here, and also a very good mini-docu about the Pixar company. The itemized list below reveals new featurettes plus interesting items such as director Andrew Stanton's student film, a comic fairy tale with killer clowns.

Of the older material, the 'Buy N Large' media breaks and the deleted scenes stand out. Criterion's insert booklet carries an early title ('Trash Planet') and reproduces notes and annotated script pages among its essays and sketchbook concept images.
I'd forgotten that WALL•E was given a theatrical reissue in 2014, reconfigured to 3-D. We presume that it was re-engineered from basic files, as Pixar had done at least once before, with Toy Story. I don't believe that a 3-D video release ever came about.
Sci-fi fans will of course find WALL•E a favorite of Pixar's output. Environmentally-oriented fantasies have mostly proved a filmic pitfall lined with good intentions — what audience is going to be moved by the relentlessly grim, exploitative No Blade of Grass?  This show offers no direct stump speeches about saving the planet, yet it is sure to inspire millions of children — and enthusiastic adults — of the importance of the mission.
Reviewed by Glenn Erickson
---
Wall•E 4K
4K Ultra HD + Blu-ray rates:
Movie: Excellent
Video: Excellent
Sound: Excellent
Supplements:
Two audio commentaries:
with Stanton alone, and with character supervisor Bill Wise, coproducer Lindsey Collins, story artist Derek Thompson, and lead animator Angus MacLane
New programs on Stanton's cinematic influences and production designer Ralph Eggleston's color scripts
Tour of the Pixar 'Living Archive' with Stanton
A making-of piece, including segments from early animation reels
The Pixar Story (2007), a documentary by Leslie Iwerks
More than a dozen documentaries exploring the film's production and robots
Anatomy of a Scene: The Plant, a masterclass with Stanton
WALL•E: A to Z, a new program featuring Stanton and coscreenwriter Jim Reardon
Deleted scenes with Stanton commentary
Stanton's 1987 student film A Story
BURN·E (2008), a short film by MacLane
Trailers
38-page illustrated insert booklet with an essay by author Sam Wasson, selections from Stanton's sketchbooks, script notes, and drawings.
Deaf and Hearing-impaired Friendly? YES; Subtitles: English (feature only)
Packaging: One Blu-ray in Keep case
Reviewed: November 6, 2022
(6827wall)

Visit CineSavant's Main Column Page
Glenn Erickson answers most reader mail: cinesavant@gmail.com

Text © Copyright 2022 Glenn Erickson