Never heard of Wake Island?  Its fall terrified Americans at Christmas of 1941. The war's just begun, we're definitely not winning, and the assignment was to make a movie about a tragic defeat that might be the first of many tragic defeats for the U.S.A.. Paramount's careful morale-builder doesn't exaggerate or sentimentalize the brutal fall of a tiny atoll in the Pacific, and stands as an example of filmmaking reaching for hope in the face of disaster.

Wake Island
Blu-ray
KL Studio Classics
1942 / B&W / 1:37 flat Academy / 88 min. / Street Date August 18, 2020 / available through Kino Lorber / 29.95
Starring: Brian Donlevy, Robert Preston, Macdonald Carey, William Bendix, Albert Dekker, Walter Abel, Mikhail Rasumny, Rod Cameron, Bill Goodwin, Damian O'Flynn, Frank Albertson, Hugh Beaumont, Barbara Britton, Hillary Brooke, Dane Clark, Frank Faylen, Mary Field, Alan Hale Jr., Richard Loo, James Millican, Jack Mulhall, Keith Richards, Phillip Terry, Mary Thomas, Charles Trowbridge, Philip Van Zandt.
Cinematography: William C. Mellor, Theodor Sparkuhl
Film Editors: Frank Bracht, LeRoy Stone
Original Music: David Buttolph
Written by W.R. Burnett, Frank Butler
Produced by Buddy G. DeSylva, Joseph Sistrom
Directed by John Farrow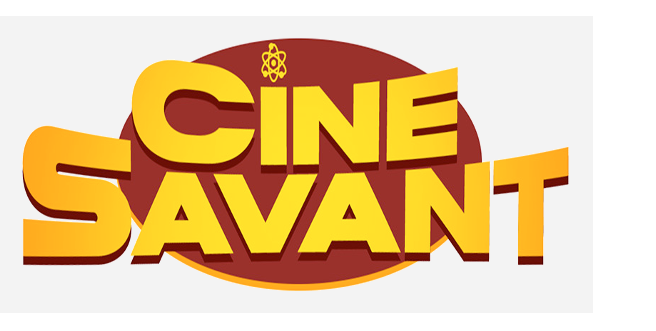 The first WW2 Hollywood combat film based on an actual battle is the beautifully made Wake Island. It's also cleverly crafted to achieve multiple public relations aims in a time of great crisis. Until 1941 Wake Island had been little more than a stop for Pacific-hopping Pan-American flying boats; Japan bombed it a few hours after the attack on Pearl Harbor. It had recently been fortified with 450 Marines, 70 Naval personnel and over 1200 civilian contractors building a military base.

Hollywood had already unofficially 'enlisted' in the war effort, and within weeks film studios were cooperating with Washington (instead of being censored in the name of isolationism). Studios continued to grind out standard entertainment — cowpokes still chased stagecoaches and actors sang and danced, waiting to be called up to serve or voluntarily enlisting. Paramount became the studio to tell the recent saga of Wake Island, which wasn't pretty. Planning for the movie began before the battle was finished. The filming took place when all the news from the Pacific Theater was bad. Wake fell just before Christmas '41. We lost the Battle of the Java Sea in February, Corregidor fell in early May. The news was so grim that the U.S. Military undertook the daring Doolittle Raid on Tokyo in April, just to demonstrate America's resolve and to provide a morale boost. Events in the Pacific began to look a little more hopeful in the Summer, but when Wake Island premiered in August, the retaking of the South Pacific had barely begun.
Hollywood's war films were split between two kinds of movies. Morale boosters like Errol Flynn's Desperate Journey were feel-good escapist fantasies. More realistic depictions sometimes framed defeats as noble lost causes, with exaggerated heroes going on suicide missions, etc..  Grim battle movies peaked later, when victory seemed closer.  These could be way on the bloodthirsty side, as with another Errol Flynn movie, Objective, Burma!,  in which a soldier coming upon the scene of a barbaric war crime, shouts his intention to "wipe all those Japs off the face of the Earth!"

What's impressive about Wake Island is its measured, non-hysterical approach to the stinging defeat of the previous December. It stars competent, un-glamorous actors. The facts of the battle are not exaggerated beyond recognition. The Japanese attacking force is somewhat overstated, but the defense was indeed spectacular, with enemy ships sunk and planes downed.  Hardboiled scribe W.R. Burnett's co-screenplay openly admits that CINCPAC back in Pearl Harbor had no choice but to strategically abandon Wake and sacrifice its company of Marines.  Our Navy was in such sad shape that it couldn't lose more ships. No relief was sent, no rescue effort was mounted.
The film also needed to function as propaganda. All America would want to see it, and it couldn't leave a defeatist message. The film presents an Alamo-like fight to the last man, which was an okay choice considering that the full facts weren't known. A year later, Hollywood simply made up a fantasy about the assassination in Prague of the Nazi 'Hangman' Richard Heydrich. But the makers of Wake Island knew that Americans wouldn't accept a falsely optimistic whitewash.
All names in the film were changed; otherwise Wake Island sticks mainly to the facts.  Major Caton (Brian Donlevy) arrives on Wake in November '41 to take charge of the Marine company, freeing up Commander Roberts (Walter Abel) to work with the civilian contractors building an air and sea base. Marine Privates Joe Doyle and Smacksie Randall (Robert Preston & William Bendix) provide the comic relief, picking fights and dreaming of food and dames back in Honolulu. Pilot Bruce Cameron (Macdonald Carey) leads the Wildcat fighter squadron, assisted by his Polish mechanic Ivan (Mikhail Rasumny). Newly-arrived civilian construction ramrod Shad McClosky (Albert Dekker) at first refuses to participate in Major Caton's air raid drills.

Everything changes when Pearl Harbor is hit. Wake is bombed just an hour or two later. Smacksie has just mustered out, but refuses to leave and puts his uniform back on. Solidarity is the name of the game. McCloskey stops causing trouble and asks to fight too — the Major instead gets the civilian crews to dig defensive trenches. After three days of bombing, the Japanese have knocked out 8 of Cameron's 12 planes and attempt a landing invasion. The Marines not only turn that back, they use their shore batteries to sink and damage enemy ships. The desperate fighting continues for two weeks until the defenders are reduced in number and nearly out of ammo. The Japanese then mount a much bigger offensive. The final text card anticipates a worthy future vengeance. The Navy may not have known exactly how the battle ended — only later was it learned that the Marines took a pretty hefty toll against the enemy.
The story doesn't idealize the defenders. Lt. Cameron receives bad news from Honolulu that 'puts him in the same boat' as his mechanic, who lost his entire family in Warsaw. Smacksie loses his pet dog only to have it turn up much later with a brood of puppies: some dog off a supply ship has done what the Marines pride themselves in doing in distant ports. With the writing on the wall, Major Caton forces a subordinate (Rod Cameron) to take one of the last planes out back to Pearl. Caton makes only one lofty speech about the sacrifices needed to fight a war. Most of the battle action is understated — there is nothing like the comic-book fantasy suicide attack in A Wing and a Prayer (1944):  William Eythe dives his crippled airplane into an enemy ship Kamikaze-style, a gesture clearly aimed to bring homefront audiences to their feet. Also rather foolish is Howard Hawks' Air Force, which after a 100% believable first hour turns into a revenge fantasy in which a single B-17 appears to sink the entire enemy fleet. Someone must have decided that audiences needed anti-Japanese cheerleading sessions.

Paramount filmed at the Salton Sea, which can pass for a nearly featureless atoll. Odd-looking trainer planes are used for Japanese fighters, but a couple of Wildcats are indeed seen in flight. It also looks as if Paramount secured a print of an enemy war film — slightly scratched shots show real Japanese planes and ships in action. A second unit stayed on to film bombing raid destruction, etc. Real dynamite is being used. The bombardments are fairly realistic; on the big screen the sound effects were deafening.
Directing with admirable restraint is the talented John Farrow (Five Came Back, Hondo). He had returned to Hollywood after being wounded flying for the Canadian Air Force. His work is so well organized that we don't notice the occasional dicey special effect. Farrow isn't given credit for techniques that are lionized in other directors. A funeral scene of 2.5 minutes, with a number of camera moves and pans, is done in one take, yet is not likely to be noticed.

The large speaking cast goes way beyond actors actually billed. Barbara Britton and Hillary Brooke are glimpsed back in Honolulu, along with little Mary Thomas, a child actor seen to good effect in Kings Row and The Great McGinty, where she also played Brian Donlevy's daughter. Were the actor rosters already reduced by enlistments?  With and without dialogue lines, we see Frank Faylen, Alan Hale Jr., Dane Clark, Frank Albertson, James Millican and Phillip Terry. That Phillip Van Zant ( ← ) goes un-billed is unfair — he has a substantial part as a Dutch-American Marine given grief because his last name is Goebbels. Richard Loo plays ambassador Kurusu, who pledges peace to the little company on his way to Washington. I assume that scene has to be poetic/propagandistic license.
Perhaps one reason some people won't abide old movies, is that to understand them one must care about something outside one's own immediate experience. Context is key to appreciating the exciting, emotional Wake Island. As it was going to be seen by a huge audience it couldn't afford to be jingoistic, pessimistic, or corny. It definitely couldn't disrespect the families that had lost sons and husbands on Wake. Because we care about history we're impressed by the fierce resistance of the Marines at Wake Island. The movie's Hollywood Marines don't trivialize their sacrifice.
---

The KL Studio Classics Blu-ray of Wake Island is a solid encoding of this sturdy studio classic. It's licensed from Universal, which owns the entire pre-1948 Paramount library. In this case the printing elements are in fine shape. The window-boxed title sequence is a bit unsteady, but I noticed no real flaws in the rest of the show. The matching between desert exteriors and scenes filmed back at Paramount is excellent. The studio's process work is also excellent.
Kino's commentary features authors and historians Steve Mitchell and Steven Jay Rubin. If you're already a WW2 buff you won't learn much new, but it's okay as a casual track with basic info. Mitchell talks a lot about building plastic model kits and enjoying seeing the real vintage hardware. They don't get very deep into the meaning of Wake Island, and Mitchell slights director John Farrow as a mere craftsman, but he does recognize that a radio operator isn't actor Dane Clark. Rubin tries to say that WW2 is remembered in B&W because it was experienced mainly through B&W combat footage. But Mitchell doesn't pick up on that interesting point. He says that the WW2 Pacific Theater is remembered in color, and lists a number of 1950s studio films shot in color. And did you know that they didn't have digital effects back in 1942?
A trailer is included, along with trailers for a few other Kino releases.
Famous last words: un-billed Philip Van Zant is also given the memorable line of dialogue, "There are no atheists in foxholes." I checked, and that familiar line was apparently around years before this movie. The filmmakers showed some class by not incorporating the apocryphal rumor that the commander of Wake Island ended a cocky telegram to CINCPAC with the words "Send more Japs."  The commander survived the war in a POW camp, and later said that he had had all the enemy soldiers he could handle.
Reviewed by Glenn Erickson
---
Wake Island
Blu-ray rates:
Movie: Excellent
Video: Excellent
Sound: Excellent
Supplements: Audio commentary with Steve Mitchell and Steven Jay Rubin.
Deaf and Hearing-impaired Friendly? YES; Subtitles: English (feature only)
Packaging: One Blu-ray in Keep case
Reviewed: August 1, 2020
(6319wake)

Visit CineSavant's Main Column Page
Glenn Erickson answers most reader mail: cinesavant@gmail.com
Text © Copyright 2020 Glenn Erickson