Universal Noir #1 Collection
Powerhouse Indicator's first foray into the Universal library yields six noir thrillers, all crime-related and all different: the list introduces us to scheming businessmen, venal confidence crooks, black-market racketeers, a femme fatale, a gangster deportee and baby stealers. The B&W features are enriched with some of the best actors of the postwar years, and the titles themselves are a litany of vice and sin: The Web, Larceny, Kiss the Blood Off My Hands, Abandoned, Deported and Naked Alibi.

Universal Noir #1
Region B Blu-ray
The Web, Larceny, Kiss the Blood Off My Hands, Abandoned, Deported, Naked Alibi
Powerhouse Indicator
1948-1954 / B&W / Street Date November 14, 2022 / available from Powerhouse Films UK / £49.99
Starring: Ella Raines, Edmond O'Brien, Vincent Price, William Bendix; John Payne, Joan Caulfield, Dan Duryea, Shelly Winters, Dorothy Hart; Joan Fontaine, Burt Lancaster, Robert Newton; Dennis O'Keefe, Gale Storm, Jeff Chandler, Raymond Burr; Marta Toren, Jeff Chandler, Marina Berti, Richard Rober; Sterling Hayden, Gloria Grahame, Gene Barry, Marcia Henderson.
Directed by Michael Gordon; George Sherman; Norman Foster; Joseph M. Newman; Robert Siodmak; Jerry Hopper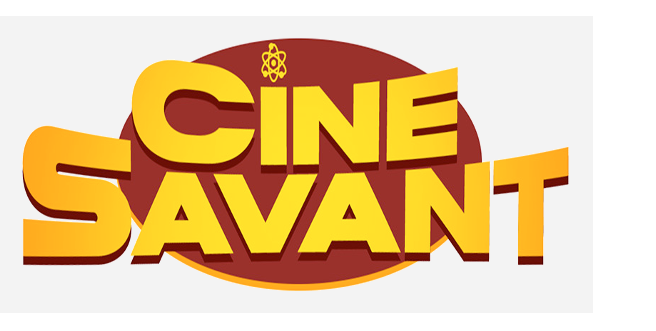 Powerhouse Indicator continues its broad sweep of film noir by taking the plunge into the Universal-International vault, a treasure trove of creative thrillers derived from the usual sources: pulp fiction and crime news exposés. It was a time when Universal was hiring a lot of free agents — Sterling Hayden, Edmond O'Brien, Dennis O'Keefe — but also nurturing in-house talent, like future star Jeff Chandler.
The majority of these titles are more than 'noir relevant:' they're truly entertaining. The selection can also boast variety, including one movie filmed on location in Italy — not something that Universal did very often. This batch also delivers some of the most arresting actresses of the era. Shelly Winters, Joan Fontaine and Gloria Grahame are certainly distinctive; and noir fans will be bowled over by the personalities and charms of Ella Raines, Joan Caulfield, Dorothy Hart, Marta Toren and Marina Berti. Film critic Raymond Durgnat wrote at length that the strongest, most universal escapist movie fantasy is 'the harem game:' the movies allow us to engage with hyper-attractive people we'd likely never encounter in real life.
Universal Noir #1 takes advantage of excellent Universal video masters, and gets the edge on competing labels with terrific extras: input from authoritative experts and excellent vintage short films.
---

The Web
1947 / 1:37 Academy / 87 min.
Starring: Edmond O'Brien, Ella Raines, William Bendix, Vincent Price, Maria Palmer, John Abbott, Fritz Leiber, Howland Chamberlain, Tito Vuolo.
Cinematography: Irving Glassberg
Production Designer Art Directors: Bernard Herzbrun, James Sullivan
Film Editor: Russel F. Schoengarth
Original Music: Hans J. Salter
Written by William Bowers, Bertram Millhauser story by Harry Kurnitz
Produced by Jerry Bresler
Directed by Michael Gordon
Ambition, money, and power relationship politics are the subject matter of this solid noir suspense item, made just as Universal was becoming Universal-International. Ella Raines' leading lady is complex but not a femme fatale, and Edmond O'Brien is perfectly cast as an attorney who eagerly chases a slick deal with a big payday. We expect Machiavellian perfidy and betrayal from Vincent Price, but his character is no cardboard villain. The witty dialogue is also believable, allowing an appreciation of the characters as credible human beings. The highly satisfactory result is loaded with richly photographed nighttime exteriors. Wet down those streets, boys, they need to look just right.
The nervy lawyer Bob Regan (Edmond O'Brien) crashes an executive meeting at Colby Enterprises. His assertive attitude so impresses company owner Andrew Colby (Vincent Price) that he's immediately offered a job as a temporary bodyguard: Colby's ex- business partner has just gotten out of prison and may want to do Colby harm. Regan jumps at the big fee he'll earn for just a few days' work. While keeping lookout at Colby's penthouse apartment he chats up Noel Faraday (Ella Raines), Colby's gorgeous executive secretary. Sure enough, on the very first night Regan shoots an armed killer threatening Colby. Although exonerated, Regan becomes an object of suspicion to detective Lt. Damico (William Bendix). Disturbed by the incident, Regan investigates and develops some deep suspicions about what happened. Noel is certain that Andre Colby is on the level. Could she be part of Colby's hidden scheme?
The Web concerns a surprisingly credible frame-up. Bob Regan can only blame himself for becoming the patsy for a murder — every clue he uncovers just directs more suspicion in his direction. Lt. Damico also smells a rat when he sees how much of Colby's money has just been deposited in Regan's bank account.
Writers Harry Kurnitz and Willam Bowers are associated with some excellent noirs:  The Man Between,  Pitfall,  Criss Cross,  Cry Danger. The Web has excellent character dialogue and a top-rank third-act twis. That the film's established authority stretches to give Bob Regan the benefit of the doubt may have prompted early Noir gatekeepers to deny The Web's claim to 'true noir' standing: the world stays in balance and the status quo is maintained.
Supporting actors John Abbott and Fritz Lieber make solid contributions. The Web is Michael Gordon's first feature directing job at Universal. He would have to wait til 1959 to set the world on fire, with a stellar comedy comeback in Pillow Talk. Jerry Bresler produced The Web, and also this collection's Abandoned.
---
David Del Valle takes commentary duties on The Web, perhaps because of his association with Vincent Price. The disc also includes a recorded conversation with Price's daughter Victoria, conducted by Alan K. Rode.
All three main stars perform in a 1947 radio adaptation. The unexpected extra is the first of the collection's vintage wartime short subjects. Skirmish on the Home Front is amusing propaganda promoting an 'Economic Stabilization Plan:' good citizens Betty Hutton and Alan Ladd refuse to cash in their war bonds to buy a fancy house, whereas Susan Hayward and The Web's William Bendix splurge unpatriotically and go into ruinous debt. The lesson imparted isn't all that convincing. The script is said to be by an uncredited Charles Brackett.
---

Larceny
1948 / 1:37 Academy / 89 min.
Starring: John Payne, Joan Caulfield, Dan Duryea, Shelley Winters, Dorothy Hart, Richard Rober, Dan O'Herlihy, Nicholas Joy, Percy Helton, Walter Greaza, Patricia Alphin, Gene Evans.
Cinematography: Irving Glassberg
Art Directors: Bernard Herzbrun, Richard Riedel
Film Editor: Frank Gross
Original Music: Leith Stevens
Written by Herbert F. Margolis, Louis Morheim, William Bowers from the novel The Velvet Fleece by Lois Eby, John Fleming
Produced by Leonard Goldstein
Directed by George Sherman
Somewhat less polished than The Web is 1948's Larceny, a show that gives us a truly nasty criminal for a leading man, and then complicates his evil schemes by letting LOVE get in the way. The ugly swindle in George Sherman's unsure noir loses its way in the third act, with clunker dialogue and a climax that dissolves when it should resolve. But the film's good elements are strong as well.
Unsavory con-men Silky Randall (Dan Duryea) and Rick Maxon (John Payne) must bail from a Florida development scam when their mark, millionaire Walter Vanderline (Nicholas Joy) balks at their faked credentials. They relocate to Mission City, California, so Rick can sink his romantic claws into Deborah Owens Clark (Joan Caulfield), a wealthy war widow. Pretending to be the best buddy of Deb's fallen husband, Rick tries a careful, respectful approach. Her friends are happy that she's becoming social again.
Rick Maxon lectures about honesty to the local kids, and woos Deborah with a big donation to a local charity. He soon has her channeling her heartache (and fortune) into a youth center and war memorial. The swindle works perfectly, with the help of Silky's other con-man associate Duke (Dan O'Herlihy). Deb happily writes a $100,000 check to cover the first installment on a real estate purchase. But has Rick grown a conscience?
But Silky intuits that his girlfriend Tory (Shelley Winters) and Rick are cheating on him behind his back, and sends his tough-guy operative Max (Richard Rober) to snoop around. Sure enough, Tory is hidden in a Malibu beach cottage, ready to split with Rick when the time is right. As insurance in case things go wrong, Rick also 'finesses' a realtor's secretary (Dorothy Hart) and a local waitress (Patricia Alphin), both of whom all but throw themselves at him. I know, I know, that's the story of my life too.
Actually, Rick's success rate with gorgeous women is such that he'd do much better just by marrying Deborah. Rick's exact 'romantic' problem is handled beautifully in a later caper film, the heavily ironic Dead Heat on a Merry-Go-Round.
Larceny could be re-titled "Some Came Grifting." Payne's acting is good but his character is a swine through and through. The women he pursues are walking dreams. Joan Caulfield of The Rains of Ranchipur is a drop-dead beauty that didn't get breakthrough roles. Her big picture is said to be Dear Ruth. Not given even that much of a break is the equally gorgeous, intelligent Dorothy Hart, of The Naked City. All but tossed away is Patricia Alphin's waitress. By the look of her IMDB rap sheet this glorified bit part may be one of her better film roles.
The direction strongly suggests that Rick and Shelley Winters' Tory are sleeping together. The smart and saucy Winters gets all the best lines. Her character is strong until the last act, when the quality of her hardboiled dialogue takes a steep nosedive.
That final scene is so sketchy and incomplete, we'd easily believe it was a last-minute substitute. Several characters just disappear and the main conflict is resolved with some awkward dialogue, a shooting and a badly-staged confession finale. Did someone pull the plug and order a one-scene wrapup?
---
Larceny carries a commentary from the Melbourne-based Eloise Ross, co-curator of that city's Cinémathèque. A lengthy video piece with Nick Pinkerton takes a look at the career of Dan Duryea. It boasts an apt title: The Heel with Sex Appeal.
---

Kiss the Blood Off My Hands
1948 / 1:37 Academy / 79 min.
Starring:
Joan Fontaine, Burt Lancaster, Robert Newton, Lewis L. Russell, Aminta Dyne, Grizelda Hervey, Jay Novello, George Bunny.
Cinematography: Russell Metty
Special Effects: David S. Horsley
Art Directors: Bernard Herzbrun, Nathan Juran
Film Editor: Milton Carruth
Original Music: Miklos Rozsa
Written by Leonardo Bercovici adapted by Ben Maddow, Walter Bernstein additional dialogue Hugh Gray from the novel by Gerald Butler
Produced by Richard Vernon
Directed by Norman Foster
Kiss the Blood Off My Hands surely takes the prize for the most sado-masochistic movie title of the 1940s, if not all time. The movie itself is a handsomely-shot meller about an unfortunate veteran on the run, who almost convinces his new girlfriend to join him in a desperate flight from the law. It's the first independent production by Burt Lancaster, just two years after his movie debut. The inexhaustible Lancaster would make films with his partner Harold Hecht for the entire next decade.
The show feels as if its original hardboiled story and adaptation — written by future blacklistees — was slightly sanitized in the final draft. 'Innocent' Bill Saunders (Burt Lancaster) had a rough time in a German POW camp and now in London he digs himself into trouble by meeting every situation with his fists. A wanted fugitive for the accidental killing of a publican, Bill climbs through a window when fleeing the cops and wakes up Jane Wharton (top-billed Joan Fontaine). A friendship results — although she's disturbed by his violent streak, Jane falls in love with Bill.
Bill serves a prison term for striking a police officer. On his release, Jane gets him a job driving for the hospital where she works. That's when the crook Harry Carter (Robert Newton), who witnessed the accidental killing, blackmails Bill to steal hospital Penicillin. In no time at all Jane is equally up to her neck in trouble — having stabbed a man with pair of scissors.
As in his earlier pictures, 'everybody's against Burt' in Kiss the Blood Off My Hands. The virile star exercises his penchant for scenes of torture, that naturally display his shirtless body. Burt and Fontaine generate a lot of emotion, if not a great deal of passion. Her 'comforting woman' turns out to have more courage and stamina than Lancaster's character.
The relentlessly downbeat story is very well produced. Viewers don't always realize that the film's London is wholly created on Universal's back lot. Russell Metty's expressive images say 'England' to American viewers. Clever angles show Burt dashing through wet cobbled streets and climbing over rooftops, hiding the fact that he's crossing the same compact street sets multiple times. Nighttime noir imagery dominates, but we do see some good old California sunlight when the L.A. Zoo stands in for a London location.
---
Kiss the Blood Off My Hands is accompanied by a commentary by Alexandra Heller-Nicholas and Josh Nelson, who starts off by promising to explain the controversy over the title. The other prime extra is an extended 1978 audio interview with Joan Fontaine at London's National Film Theater. For a vintage short subject Indicator disc producer Anthony Nield has come up with the excellent 1939 political film United Action Means Victory, a pro-Union advocacy piece written by Kiss's writer Ben Maddow. Under his birth name David Wolff, the future blacklistee Maddow also contributed to the controversial pro-Union feature Native Land.
---

Abandoned
1949 / 1:37 Academy / 79 min.
Starring: Dennis O'Keefe, Gale Storm, Jeff Chandler, Meg Randall, Raymond Burr, Marjorie Rambeau, Jeanette Nolan, Mike Mazurki, Will Kuluva, David Clarke, William Page, Sid Tomack, Frank Cady, Billy Gray.
Cinematography: William H. Daniels
Art Directors: Robert Boyle, Bernard Herzbrun
Film Editor: Edward Curtiss
Special Effects: David S. Horsley
Screenplay and Story by Irwin Gielgud additional dialogue by William Bowers
Produced by Jerry Bresler
Directed by Joseph M. Newman
The exciting, convincing Abandoned opens and closes on the steps of Los Angeles City Hall and roams the streets of Bunker Hill, Echo Park etc. to cover the subject of illicit 'baby brokering' — a familiar topic today but the height of sordid vice in 1949. Producer Jerry Bresler surely had to watch his step — when a baby is placed in harm's way at the conclusion, the direction keeps its distance from sensational effects.
The story begins identically to Val Lewton's The Seventh Victim. Paula Considine (Gale Storm) arrives in L.A. in search of her lost sister. Reporter Mark Sitko (Dennis O'Keefe) helps Paula connect with a fake charitable institution run by the imposing Mrs. Donner (Marjorie Rambeau of Primrose Path), who is associated with a trio of henchmen (David Clarke of The Narrow Margin, Will Kuluva of Odds Against Tomorrow, and Mike Mazurki of Murder, My Sweet).
To spring the trap, D.A. McRae (Jeff Chandler of Merrill's Marauders) and Salvation Army Major Ross (Jeanette Nolan of The Big Heat) enlist the pregnant Dottie Jensen (Meg Randall of Without Warning!). Dottie and reporter Sitko will walk into Mrs. Donner's house for unmarried mothers, pretending be wealthy out-of-towners looking to purchase an infant, no questions asked.
The plot thickens with the addition of Kerric (Raymond Burr), a corrupt Private Eye who has also been looking for Paula's sister. By this time the dark, brooding and complex Burr had already been established as the one of the best villains of the noir style; here he ends up more of a victim. Be watchful: apparently dropped is a full resolution to why Kerric was hired to find the lost sister. It's been suggested that the unexplored tangent may have skirted with a Hollywood taboo, incest.
Reviewers tended to slam Gale Storm's performance, but the actress hits a bullseye in the scene in which her Paula encounters her sister's photo in the L.A. Morgue's 'Jane Doe' book. Dennis O'Keefe's Sitko is his standard nice guy, out to do the right thing, and the other authority figures are arrayed to assure viewers that responsible officials care about babies in jeopardy. Even with an exciting nighttime gun battle, the conclusion is a little subdued. The story doesn't exploit the danger to the stolen baby, but that possibility guarantees that we have a serious stake in the outcome.
---
The main titles for Abandoned look like a mistake, as if the producer were too cheap to re-shoot them even though we can see paste-up outlines for the artwork. Could they have been hidden by adding contrast to release prints?  The show benefits greatly from generous L.A. location shooting, especially at night. The shiny-marble atmosphere of City Hall couldn't be recreated on a set.
Barry Forshaw and Kim Newman do commentary duties for this intense tale of baby-stealing. The unexpected short subject extra Easy to Get is signed by Abandoned's director Joseph M. Newman. The alarming instructional film about venereal disease is aimed at black soldiers.  It stars Wendell Corey and Ruby Dee, with Ralph Metcalfe and Paul Robeson appearing as well. Its description might give viewers pause — it has passages of 'scare' footage of the ravages of syphillis.
---

Deported
1950 / 1:37 Academy / 89 min.
Starring: Marta Toren, Jeff Chandler, Marina Berti, Claude Dauphin, Richard Rober, Carlo Rizzo, Mimi Aguglia, Silvio Minciotti.
Cinematography: William H. Daniels
Art Directors: Bernard Herzbrun, Nathan Juran
Film Editor: Ralph Dawson
Original Music: Walter Scharf
Written by Robert Buckner from a story by Lionel Shapiro
Produced by Robert Buckner
Directed by Robert Siodmak
Deported is not a noir but a straight crime picture with a foreign setting, centered on a gangster figure who is redeemed by a good woman. It's inspired by the noteworthy 1946 deportation of Lucky Luciano, although this story is a fiction about a crook with a 'good side.' The show is notable as one of Robert Siodmak's last Hollywood pictures before leaving for more creative opportunities in Europe. Universal got a serious filmmaker qualified to run a production in Italy, and Siodmak got to work far from the meddling front office.
Robert Buckner's screenplay invents prison inmate Vic Smith (Jeff Chandler), a first-generation Italian-American who knows nothing of his heritage — the opposite of the family-centric experience reinforced by the later The Godfather movies. Deported to Naples, Vic is sent to his ancestral hometown Marbella by an Italo cop (French actor Claude Dauphin). He also tangles with Gina (Marina Berti), the seductive girlfriend of his previous associate in crime Bernardo (Richard Rober). Bernardo wants his split of the money that they stole, before Vic was sent to prison.
Marbella is mired in a postwar economic depression. Vic's does not know that he's a crook. He meets the elegant Countess Christine di Lorenzi (Swedish actress Marta Toren), who has dedicated herself to charity work. He plots to use her foundation to smuggle his stolen loot out of the States. It will come in the form of $100,000 worth of donated food and relief supplies, which Vic will then steal and sell on the black market, doubling his money. But Vic softens under the influence of Marbella and his new love for the angelic Countess. He decides to double-cross his crooked associates in the swindle.
With its extensive location filming in Tuscany, Deported is no cheap program picture. Only a few native Italians are in the cast and mostly English is spoken, yet Robert Siodmak's excellent direction imparts an air of authenticity. The casting and characterizations are reasonably adult, with the exception of Jeff Chandler's Gangster With a Heart of Gold. He ran rackets in New York yet is basically a nice guy?  Spare us.
We're not surprised that the show makes no mention of anything resembling Organized Crime: in both America and Italy all the crooks are independent operators. The show also oversimplifies the awful conditions in Italy depicted in neorealist gems like Bicycle Thieves. In this fairy tale poverty is a 'local problem' that can be banished by people with good hearts.
Was this Jeff Chandler's first prominent starring role?  He'd soon join Rock Hudson and Tony Curtis as Univeral-International's foremost stars of the 1950s. A good place to appreciate the ravishing beauty (in color!) of the fine actress Marta Toren is the English thriller The Man Who Watched Trains Go By. Generating a more immediate rise in blood pressure is Marina Berti, whose Gina is so attractive-frisky, it's difficult to concentrate whenever she's on screen. A star in Italy, Berti's English-language career appears to have been brief. Richard Rober is always good; he surely would have had a big career, were it not for a fatal car accident less than two years later.
---
Deported is graced with a commentary by Daniel Kremer; the disc also carries a featurette in which Christina Newland looks at the noir output of director Robert Siodmak. The extra short film this time is A Salute to France, an absorbing little wartime drama promoting Anglo-French solidarity. Deported's Claude Dauphin, Burgess Meredith and Philip Bourneuf are resistance heroes; one of them has already been captured. It's a sketchy bit of preaching, assembled with a great deal of stock footage.
---

Naked Alibi
1954 / 1:85 widescreen / 86 min.
Starring: Sterling Hayden, Gloria Grahame, Gene Barry, Marcia Henderson, Max Showalter (aka Casey Adams), Billy Chapin, Chuck Connors, Don Haggerty, Stuart Randall, Don Garrett, Richard Beach, Tol Avery, Jo Ann Greer, Brett Halsey.
Cinematography: Russell Metty
Dialogue director: Irvin Berwick
Art Director: Alexander Golitzen, Emrich Nicholson
Film Editor: Al Clark
Written by Lawrence Roman from the story Cry Copper bu J. Robert Bren, Gladys Atwater
Produced by Ross Hunter
Directed by Jerry Hopper
We became fans of director Jerry Hopper right from the start with his thriller The Atomic City; his career arc didn't always give him such good material to work with. Naked Alibi is a 'B' picture slightly elevated by its cast, but restricted to shooting on Universal's back lot. Unlike Kiss the Blood Off My Hands, we always feel like we're on the back lot, too. The show doesn't deliver on its 'hot' title or the implications of its subject — police brutality and Organized Crime.
The story has a lot in common with Where the Sidewalk Ends and The Big Heat. Police Chief Joe Conroy (Sterling Hayden) is caught beating up Al Willis (Gene Barry), a man he cannot prove is responsible for the deaths of three policemen. Public outrage sees Joe lose his job. Al has everybody including his wife thinking that he's a happily married owner of a bakery. Joe follows him down South to 'Bordertown' to prove he's also a racketeer running various criminal schemes.
Al also has a mistress stashed away in a Bordertown nightclub. Marianna (Gloria Grahame) dances in the barroom, waiting for Al to come through with a promised marriage proposal. Joe shows up and takes a brutal beat-down from the local thugs protecting Al. But with the help of some locals — and Marianna — Joe recovers and continues his one-man crusade.
Gene Barry worked with director Hopper before but this time seems miscast as a ruthless tough guy — Al Willis Barry doesn't convince when throwing punches and threatening people. When easily goads Joe into running amuck with his fists, leading some revisionist critics to see homosexual undertones. The disc includes a vintage article declaring Gloria Grahame's cabaret dance an edgy display that pushes the boundaries of censorship. It must be publicity hooey. What we see is the definition of tame.
Producer Ross Hunter was likely just filling out his Universal contract with this show, which was released when he was making news with the sizeable hit Magnificent Obsession. Without big stars or a big investment to protect, the studio would want Ross to just get Naked Alibi in the can, not start fights with the Code Office.
Joe and Marianna fall into a doomed proto-romance, but it plays pretty much by-the-numbers. All the supporting characters perform well, but Naked Alibi comes off looking like the birth of the Universal TV movie. Its thrills are diluted, and all hardboiled elements are consciously steered toward family values.
Yes, Yoda was quoted saying "Runs thin in this one the noir ethos, Luke." The show shapes up as pro-police public relations, like the last several seasons of TV's Blue Bloods. Police brutality is a prejudiced myth. Organized Crime is a guy with a bake shop who cheats on his wife.
---
We have Troy Howarth and Nathaniel Thompson's assurances that they weren't naked for their busy Naked Alibi commentary recording session. They have good research to share, even if I must focus my ears to follow Nate's lighting-fast speech. The disc's new featurette is a video overview of the controversial actress Gloria Grahame, written and spoken by Lucy Bolton, Director of the Living British Cinema Forum. It's an in-depth bio piece, over 40 minutes long.
Of special interest is the 1951 short subject The Cinematographer, directed by Naked Alibi's Jerry Hopper. The focus is on Karl Struss, the legendary cameraman who shot Murnau's Sunrise, Dr. Jekyll and Mr. Hyde '31 and Chaplin's The Great Dictator. A number of good film clips are on view. It's a real treat — I had the pleasure of meeting Mr. Struss as a film student.
---
Powerhouse Indicator's six-disc Region B Blu-ray collection Universal Noir #1 is an attractive set in a sturdy display box. The encodings are so crisp, we wouldn't be surprised that PI uses a higher bit rate than our domestic disc companies.
The set comes with a 118-page book, heavily illustrated and packed with articles old and new on the movies, plus review excerpts for the features and little essays on the short subjects as well. Contributors include Sergio Angelini, Jill Blake, Walter Chaw, Karen Hansberry, Sabina Stent and Iris Veysey.
Hey, maybe Universal is seeing more value in licensing titles to smaller disc boutiques: for the discs in this set, the studio seems to have insisted on having their animated logo come on first, before the 'PH' logo for Powerhouse. They care enough to want first position. Even better, the disc authoring allows us to push 'disc menu' and pop right to the table of contents, skipping ALL the front-loaded logos if we wish. Good going.
Reviewed by Glenn Erickson
---
Universal Noir #1
Region B Blu-ray rates:
Movies:
The Web Excellent
Larceny, Kiss the Blood Off My Hands, Abandoned, Deported Very Good
Naked Alibi Good
Video: all Excellent
Sound: all Excellent
Supplements (from PI):
Audio commentaries, all (2022):
David Del Valle on The Web
Eloise Ross on Larceny
Alexandra Heller-Nicholas and Josh Nelson on Kiss the Blood Off My Hands
Barry Forshaw and Kim Newman on Abandoned
Daniel Kremer on Deported
Troy Howarth and Nathaniel Thompson on Naked Alibi
The John Player Lecture with Joan Fontaine (1978): audio recording in conversation with Martin Shawcross at London's National Film Theatre
Archival Interview with Victoria Price (2018): the daughter of Vincent Price in conversation with Alan K Rode
New featurettes (2022):
Lucy Bolton on Gloria Grahame
Christina Newland on Robert Siodmak
Nick Pinkerton on Dan Duryea
Lux Radio Theatre adaptation of The Web (1947) with Ella Raines, Edmond O'Brien and Vincent Price
Vintage short films:
United Action Means Victory (1939): documentary short about the 1938-39 General Motors strike, with narration written by Ben Maddow
Skirmish on the Home Front (1944): propaganda short starring film noir mainstays Alan Ladd and William Bendix
Easy to Get (1947): U.S. Army training film about venereal disease, directed by Joseph M. Newman
A Salute to France (1944) Propaganda piece with Claude Dauphin, Burgess Meredith
The Cinematographer (1951) with cinematographer Karl Struss, directed by Jerry Hopper
Theatrical trailer for Kiss the Blood Off My Hands
Image galleries: publicity and promotions
120-page illustrated book with new essays by Iris Veysey, Jill Blake, Karen Hannsberry, Sabina Stent, Sergio Angelini and Walter Chaw, extensive archival articles and interviews.
Deaf and Hearing-impaired Friendly? YES; Subtitles: English (feature only)
Packaging: One Blu-ray in Keep case
Reviewed: October 2, 2022
(6821noir)

Visit CineSavant's Main Column Page
Glenn Erickson answers most reader mail: cinesavant@gmail.com

Text © Copyright 2022 Glenn Erickson