Universal Classic Monsters Icons of Horror Collection 4K
The grimacing Count, the inspired Dr. Frankenstein, the megalomanic Dr. Griffin and the unlucky Larry Talbot make the jump to 4K courtesy of Universal. We've seen what 4k Ultra-HD can do for new movies, and selected older features that can benefit from the quality boost if they're remastered well. Uni monster fans are presently scrutinizing the web for expert opinions on this disc; CineSavant tries to explain what he sees as simply as possible: are the format versions different?  Is the new one an improvement?  We certainly have no doubts about the movies, which if anything look better than ever. Each Universal classic comes with acres of accumulated fine-quality extras.

Universal Classic Monsters Icons of Horror Collection
4K Ultra-HD + Blu-ray + Digital
Dracula, Drácula, Frankenstein, The Invisible Man, The Wolf Man
Universal Pictures Home Entertainment
1931-1941 / B&W / 1:37 Academy / 4 complete films / Street Date October 5, 2021 /
Starring: Bela Lugosi, Helen Chandler, Dwight Frye; Lupita Tovar, Carlos Villarías; Boris Karloff, Dwight Frye, Colin Clive; Claude Rains, Gloria Stuart; Lon Chaney Jr, Claude Rains, Evelyn Ankers.
Directed by Tod Browning, James Whale (2), George Waggner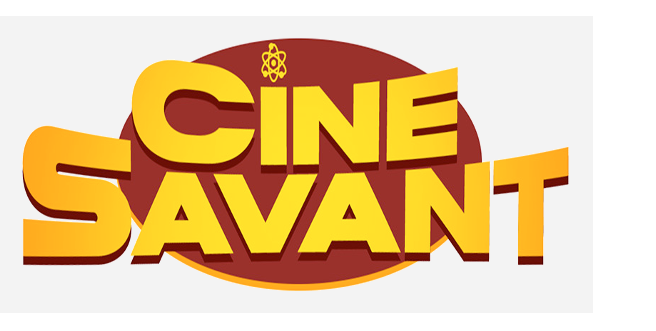 Nine years ago Universal knocked us out with a fantastic Blu-ray boxed set of terrific monster classics, surely the studio's most enduring 'creations of the imagination.' That Essential Collection gathered eight of Uni's top terrors in eye-opening HD restorations, all appointed with added value extras. Once upon a time we had to scour magazine interviews to learn about these pictures, but Universal's extras sourced qualified historians and authors, plus today's industry monster-makers that partly based their careers on the legacy of Carl Laemmle Jr.'s glamorous horror creations.
These days, it's no longer necessary to explain who Bela Lugosi and Boris Karloff were if the readers are over ten years old. Although those actors came before my time, I must have been a pretty committed fan: when Boris Karloff died I remember wearing a black arm band to high school. To read a thorough CineSavant take on the movies themselves, my coverage at the earlier review should do the trick.
Just because I'm not discussing each film anew doesn't mean that they no longer impress. These are great pictures. Sure, Lugosi's Dracula is a theatrical creation, but a really fine one.  Just the way he moves his long fingers is amazing. (I think the photo at left might be from one of Lugosi's later appearances as Dracula.) I can't tell if the Spanish Drácula is in native 4K or just up-rezzed; its prime-quality reels look sensational, with no degradation. And Lupita Tovar — what a gem she was. Karloff's mime performance still knocks us out. His monster looks like a corpse yet behaves like a confused baby begging for approval. He instead is conditioned to lash out in hatred.
Claude Rains' horror / sci-fi show is at least 20% comedy, with James Whale and his writers experimenting with macabre humor. Rains also mimes while covered in bandages and sells the special effects with his expressive voice. As for Lon Chaney Jr., after so many third-tier Universal spook shows it's great to see him looking fit and able in his nicely-produced werewolf movie. He's backed by fine actors (stars, really) that do their best to make him look good, including a sadly demoted Bela Lugosi.
So I'll proceed with the assumption that readers mainly want to know if 4K Ultra-HD encoding (with HDR) really makes an appreciable difference for this Universal Classic Monsters Icons of Horror Collection. The one-line answer is … it depends. Be prepared for a review that acknowledges the talk online about the 4K set being 'too dark.' Yes, the 4K encodings definitely are darker. If the levels have been changed to reproduce a higher-contrast theatrical 'look,' then we have to ask ourselves if older videos were made lighter, to play better on smaller television monitors.
Blu-ray vs. Blu-ray
My clinically unscientific comparison began by comparing the new Blu-rays included in the Icons set, with the Essential Blu-rays from 2012. I think they're the same pressings. The menus are identical and an added giveaway is that the commemorative '100 Year Anniversary' logos on the 2012 discs are still present on the new set.
Blu-ray vs. 4K
Although CineSavant doesn't attempt a full technical comparison, the two formats were compared side-by-side on the same 65″ 4K monitor, in a darkened room — CineSavant's stab at a Home Theater setup. We took into account the age of the films as well: released in 1941, The Wolf Man was filmed on B&W stock somewhat improved over what Tod Browning and James Whale had worked with a full ten years before.
Quality 35mm prints of these films more or less disappeared as the 1950s ended. Most of the 'monster kid' generation never saw them in theaters, but caught up with them in the syndicated TV packages. 16mm prints and VHS tapes could look good but nothing prepared us for the fine lighting and detail of the restored Blu-rays. Every shot of Jack Pierce's makeup creations is a stunner on Blu. Since this Icons of Horror Collection also contains a full set of Blu-rays, it's possibly a good buy even if one is not yet outfitted for 4K. I had acquired perhaps ten 4K discs before I took the plunge for the new format.
The first part of the evaluation is easy — if you have graduated to 4K directly from DVD, these encodings will simply knock you out. 4K really isn't for fans with 30-inch monitors. A reasonably big image is needed to appreciate the improvement. I discovered right away that Vertigo, The Shape of Water and 2001 showed an exciting new clarity and depth on my 65-inch LG. But other discs of films more than 20 years old only looked appreciably better when I saw them on a friend's oversized high-end monitor way above my income level. When 4K clicks it is indeed equal to what one might see in a theater under optimal conditions.
Paint it Black.
For these monsters the first thing we notice in Ultra-HD is that overall they are darker, richer. I played big sections of each 4K disc. The wider contrast range is immediately noticeable. Blacks are very black. Some of the night tower lab interiors in Frankenstein look very dark, but all the lighted areas are normal. The same scenes on the Frankenstein Blu-ray are on the light side, a little washed out… and on my monitor they looked a little greenish as well. 4K frame grabs I've seen online show Karloff's face with prominent patterns of grain … which are really the same in the Blu-ray as well, and are not as prominent in motion, on either format.
I have to remind myself that early- '30s B&W was not all light and gray — we're just accustomed to seeing them that way. Original nitrate prints of early Paramount movies, even with their gauzy look, had rich, dark blacks. These 4K blacks do seem a little exaggerated, even if they make the Blu-rays seem too light.
How do we distinguish 'what we've always seen' from 'what is really correct?' Watching at night in a darkened room I liked the 4K better, even if the blacks looked a little crushed. In broad daylight, in a non- 'home theater' situation, I'd like the Blu-ray more. The 4K in broad daylight might seem far, far too dark.
I did like one moment in 4K better. When Karloff's monster makes his first appearance in the doorway, there's that great reveal: he turns, and the camera punches in for two close-up jolts. On the new 4K the shot is very shadowy when the monster opens the door. Karloff waits a couple of seconds before leaning into the full room light, and then we see him more clearly. James Whale reveals the monster in steps, from darkness to shade to more direct light. On the Blu-ray it's all a compressed range of gray.
The same effect occurred on The Invisible Man 4K. The night scenes on the road look right, not too dark. Then Griffin enters the inn. By dint of not being timed for 'daytime TV watching,' the darker theatrical feeling on the 4K is much spookier. In the main room of the inn, we see a range of grays, whereas in the 4K, the range of contrast is much wider, with no loss of detail, and not a lot of granularity, either.
Except for a strangely degraded & dull Universal logo  The Wolf Man looks very good as well … and yes, darker. That patch of Welsh woods is even spookier. With the dark areas allowed to go darker, there's less chance of us seeing a stray bit of 'fog piping' underneath Larry Talbot's paws. (Actually, I never detected any in the lighter Blu-ray version, either.)
So yes, my take on this new Universal Classic Monsters Icons of Horror Collection is that the two different formats give radically different images. Universal's technical managers take their work very seriously, so I'll accept that the darker images were chosen for a reason, perhaps to replicate a real 'theatrical' look — which is what 4K was meant to do. The Ultra-HD encoding indeed yields a dramatic look in Home Theater situations on larger than normal screens, with lowered lights as in a theatrical venue.
On my 65-inch screen the 4K version takes some getting used to. They can seem overly dark at times, and some viewers may simply prefer the brighter Blu-ray encodings. The Invisible Man played great this way, but for me some of the foggy forest scenes in The Wolf Man felt a bit too dark. Earlier transfers struck me as being lighter that what's seen in vintage B&W stills; this 4K does seem appreciably darker, with less detail in the blacks.
---
Universal Pictures Home Entertainment's 4K Ultra-HD + Blu-ray + Digital of Universal Classic Monsters Icons of Horror Collection is a natural gift buy, should you know a horror fan with 'home theater' on his mind, or if you know he hasn't seen these pictures on Blu-ray. Since both formats are present, you can't miss. Just remember that your 4K player and your TV need to be set up properly for a 24fps film source — no 'sports' settings and no motion smoothing, or the on-screen action will really suffer.
Nowhere in the packaging is it claimed that these scans or restorations are new. The shows were optimized at 4K years ago when the first Blu-ray set came out, because I saw parts of two of them at TCMfest screenings back then. We're looking at the same restorations as on the Blu-rays, but encoded at the higher resolution, with different contrast settings. They are encoded for HDR,which should improve the contrast even further, but seeing them on an SDR player shouldn't erase detail.
The extras package appears to be a straight re-run of the 2012 disc. The packaging is similar. Instead of eight individual BR discs, there are four 4Ks and four BDs, one each for each title. The artwork, content blurb text and lists of extras printed on the book-like disc holder are the same; I've repeated the extras below for convenience.
As this is the first half of the old Essential Collection, we'll by all means be looking for an eventual Icons of… part two. It would likely be no less stunning, with favorites The Mummy, The Bride of Frankenstein and possibly the '43 Phantom of the Opera and the first Gill Man opus, Creature from the Black Lagoon. Actually, a deserving substitute would be Universal's terrific late-blooming restoration of Son of Frankenstein, with its minute or so of new scenes. I'm not sure which picture I would bump to fit Son into the set. If Universal really follows through with its Ultra-HD monster madness, I guess Creature deserves its own separate release, with its sequels in 4K as well.
Reviewed by Glenn Erickson
---
Universal Classic Monsters Icons of Horror Collection
4K Ultra-HD + Blu-ray + Digital rates:
Movies: Excellent
Video: Excellent
Sound: Excellent
Supplements:
Dracula
Dracula – The Restoration featurette (9 min)
Drácula Spanish Version (HD)
2 Audio Commentaries – David J. Skal, Steve Haberman
Alternate Philip Glass and the Kronos Quartet Score Track
The Road to Dracula making of docu (35 min.)
Lugosi: The Dark Prince docu on the actor
Frankenstein
The Frankenstein Files – How Hollywood Made a Monster David J. Skal docu (45 min.)
Karloff – The Gentle Monster actor bio doc (38 min.)
Universal Horror Full TV docu (90 min.) with Kenneth Branagh
2 Audio Commentaries – Rudy Behlmer, Sir Christopher Frayling
100 Years of Universal – Restoring the Classics featurette (9 min.)
Boo! – A Short Film
The Invisible Man
Now You See Him – The Invisible Man Revealed Rudy Behlmer docu (35 min.)
Audio Commentary Rudy Behlmer
100 Years of Universal – Unforgettable Characters featurette
The Wolf Man
Monster by Moonlight John Landis- hosted docu
Pure in Heart – The Life and Legacy of Lon Chaney Jr. actor bio featurette
He Who Made Monsters – The Life and Art of Jack Pierce – repeat.
Audio Commentary Tom Weaver
From Ancient Curse to Modern Myth featurette
100 Years of Universal – The Lot featurette.
Deaf and Hearing-impaired Friendly? YES; Subtitles: English (features only)
Packaging: One Blu-ray in Keep case
Reviewed: October 10, 2021
(6582mons)

Visit CineSavant's Main Column Page
Glenn Erickson answers most reader mail: cinesavant@gmail.com

Text © Copyright 2021 Glenn Erickson