Guest reviewer Lee Broughton returns with a review of Babak Anvari's Under the Shadow (2016), a smart tale of supernatural happenings out in the Middle East. A Farsi language British production shot in Jordan, the film is set in Tehran at the height of the Iran-Iraq War that ran throughout most of the 1980s. Here the atmosphere of fear and anxiety that is generated within a bombed out apartment block attracts a group of demonic Djinn that are intent on spiriting away a vulnerable young girl.

Under the Shadow
Region-free Blu-ray
Second Sight
2016 / Color / 2.35:1 / 84 min. / Street Date, 10 February 2020 / Available at Diabolik DVD or Amazon.uk
Starring: Narges Rashidi, Avin Manshadi, Bobby Naderi, Soussan Farrokhnia, Aram Ghasemy, Ray Haratian, Karam Rashayda, Arah Marandi.
Cinematography: Kit Fraser
Film Editor: Christopher Barwell
Production Designer: Nasser Zoubi
Original Music: Gavin Cullen and Will McGillivray
Produced by Lucan Toh, Oliver Roskill, Emily Leo
Written and Directed by Babak Anvari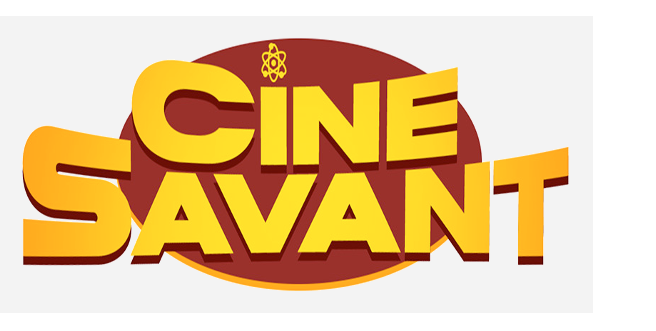 Shideh (Narges Rashidi) is a young woman living in mid-1980s Iran who is desperate to return to university in order to complete her medical degree. However, her involvement with a leftist group during the Iranian Revolution of 1979 means that she will never be allowed to do so. This circumstance — along with the upset caused by a recent bereavement, the anxiety prompted by the ongoing war with Iraq and a growing sense of resentment relating to her husband Iraj's (Bobby Naderi) increasingly successful and time-consuming medical career — is beginning to take its toll on Shideh's mental health. She's at a low ebb and is both exhausted and distracted.
Shideh simply isn't the traditional stay-at-home Iranian housewife type but she finds herself confined within the couple's apartment 24/7, taking on virtually all of the parenting duties for their small daughter, Dorsa (Avin Manshadi). Panicked rushes to the bomb shelter in the block's basement whenever the air raid sirens wail are the only occurrences that interrupt the monotony of Shideh's days. However, when a missile hits the block but fails to explode it slowly becomes apparent that the destructive projectile was accompanied by a group of demonic Djinn who are now seeking to spirit young Dorsa away.

Under the Shadow was shot on location in Jordan with a transnational cast of Farsi speaking actors of mostly Iranian heritage. The language used, good costuming, subtle set designs (actually dressed found locations since the use of an existing apartment block was granted to the film's producers) and pertinent pop culture references (a Jane Fonda work out video and a pop music video featuring Yazoo) all work to make the show's setting of 1980s Tehran convincing and believable.
Indeed, writer-director Babak Anvari takes his time to carefully establish the film's diegetic world and this measured approach also allows him to populate that world with a good range of fully formed characters. As such, the first thirty minutes or so of Under the Shadow play like a convincing social realist drama that has an interest in feminism, contemporaneous local politics and the psychologically damaging effects of fighting wars on domestic fronts expertly woven into its narrative framework.
Anvari ensures that we're very much privy to the sense of female solidarity — and the support-network-of-two — that Shideh has established with an older neighbour, Mrs. Fakur (Soussan Farrokhnia). We also observe Shideh's pointed and disheartening conversation with the administrator of her former university and we witness the increasingly heated arguments that she consequently has with Iraj. All the while, air raids, interactions with authoritarian officials and references to casualties and impending destruction punctuate much of the proceedings.

Further riffing on the theme of the oppressed female is present when Anvari sympathetically endeavours to show the repetitive — and, at times, unfulfilling — nature of Shideh's domestic life: cooking, tidying up, caring for Dorsa and so on. Her only small sense of release comes via her abandonment of her hijab head scarf, dressing in Western clothing and watching pirated Western videotapes on an illegal home video cassette recorder. Alas, all of these activities can only be enjoyed in secret, safe behind closed doors and within the confines of her personal domestic space.
The film slowly moves into supernatural thriller mode with the introduction of a young orphan, Mehdi (Karam Rashayda), who is taken in by the apartment block's owner, Mr. Ebrahimi (Ray Haratian). Mrs. Ebrahimi (Aram Ghasemy) explains that the shell-shocked Mehdi has not uttered a word since his parents were killed in an air raid but the boy is seen whispering to Dorsa and it transpires that he has warned her that the Djinn are coming.
Mehdi is precisely the kind of creepy looking kid that we're used to encountering in horror films and before long Dorsa is acting in an increasingly disturbed and disturbing way too. However, given that Dorsa and Mehdi are living in a war zone, it's natural enough for the film's adults — and, indeed, the viewer — to initially read the kids' strange behaviour as simply being a physical manifestation of the extreme stresses and upsets that they have to internalise day after day. That said, Dorsa's strange and obsessive behaviour soon begins to wear Shideh down.

Shideh is pushed closer to the edge when Iraj announces that he has received his annual draft notice before subsequently being posted to Ilam (he has to go or the authorities will withdraw his right to practice medicine). Iraq has announced that it will soon start firing missiles directly at Tehran but Shideh refuses to relocate to Iraj's parents' place. When a missile crashes into the front room of the apartment directly above Shideh's but fails to detonate, it creates an image that is both surreal and sickening.
In his commentary track, Anvari is quick to profess his love for Roman Polanski's "Apartment trilogy" (Repulsion [1965], Rosemary's Baby [1968] and The Tenant [1976]) and acknowledge the influence of those films. That influence can indeed be felt when Under the Shadow's supernatural elements begin to become more pronounced. When the block's other tenants leave in search of safer locales, Shideh becomes completely isolated and her initial encounters with the trickery of the Djinn prompt her to think that she is really losing her mind.
Good cinematography and acting successfully manage to convey a tangible sense of paranoia and claustrophobia at this point and the still unseen Djinn begin to succeed in their efforts to drive a wedge between Shideh and Dorsa. As with a couple of other sections of the film, the strange ambience and character dynamics of some of the apartment-set scenes featured in Andrzej Zulawski's Possession (1981) are fleetingly brought to mind here. Interestingly, we might describe both Under the Shadow and Possession as being "art house" horror films.
Anvari and his team conjure up some pretty good scares when Shideh finally encounters the Djinn face-to-face. The demons are able to change shape and take on semi-human forms (an ability that provides one or two really good jump scares) but they are mostly seen as floating, lightly patterned chadors (full body cloak variants of the hijab) that appear to be wrapped around invisible bodies.

These cloth-based manifestations are a pretty scary proposition and they bring to mind the terrifying and similarly cloth-based apparitions encountered in Jonathan Miller's Whistle and I'll Come to You (1968). Again, it's pleasing to hear Anvari enthusiastically acknowledging the influence of Miller's BBC TV film on the disc's commentary track. Interestingly, much like Michael Hordern's character in that show, Shideh is a rational, intellectual modernist who comes to regret her initial dismissal of the supernatural and those who readily believe in it.
When the battle proper for young Dorsa gets underway we are at times reminded of the similarly set-up "frazzled parent versus supernatural predator within a domestic environment" scenario that was present in Jennifer Kent's The Babadook (2014). Under the Shadow and The Babadook possess very different ambiences and mises-en-scene but, much like Kent did with that film, Anvari wholly succeeds in bringing a notably original and compelling form of supernatural threat to cinema and television screens here.
For a debut feature film, Under the Shadow is a pretty impressive exercise in genre filmmaking. Indeed, its technical specifications are all top notch for the most part. Its cinematography and lighting strategies are particularly good and they play a crucial role in generating meaning and atmosphere and communicating Shideh's state of mind. For a film like this to work, its actors have to be at the top of their game too and all of the performances here are excellent. Special mention must be made of Narges Rashidi and the child actor Avin Manshadi who remain believable when the show turns into a supernatural two hander during its final portion.
Another of the film's major strengths is its atmospheric sound design. Anvari rejects the use of a musical soundtrack score and instead draws upon well-used drones, rumbles, wind noises and other mysterious ambient sounds. Under the Shadow's most impressive aspect is perhaps the way in which Anvari and his crew are able to perfectly balance the show's social realist and horror genre aspects in order to present a quite unique world cinema experience.
---

Second Sight's Region-free Blu-ray of Under the Shadow is a pleasing release. Picture quality is excellent and the film's richly layered sound design comes through loud and clear. Top of the list extra features-wise is director Babak Anvari's short film, 2 & 2 (2011) which clocks in at 8 minutes. The running time may be sparse but this Farsi language show — a meaty metaphor and allegory-laden tale about dissension and punishment in an authoritarian classroom — packs one heck of a punch. It's certainly one of the best examples of the short film format that I've come across in a long time.
The rest of the set's extra features are very good too. Second Sight provide an assortment of interesting interviews with director Babak Anvari, lead actress Narges Rashidi, producers Lucan Toh and Oliver Roskill and cinematographer Kit Fraser along with a chatty commentary track by Anvari that is moderated by Jamie Graham.
These welcome and thoughtfully assembled extra features contain much in the way of first hand testimony and useful information that aids our understanding of the cultural and historical aspects of the film's narrative while offering insights into the film's conception and production. On the strength of this film, Anvari is as talented and as cine-literate as directors come these days. He comes across as a genial, modest and open individual and his commentary track is a real pleasure to listen to.
This limited edition release of 2000 units comes with a soft cover book and a poster and is housed in a rigid card sleeve, none of which were provided for review purposes.
Reviewed by Lee Broughton
---
Under the Shadow
Region-free Blu-ray rates:
Movie: Excellent
Video: Excellent
Sound: Excellent
Supplements: 2 & 2 short film, interviews with Babak Anvari, Narges Rashidi, Lucan Toh, Oliver Roskill and Kit Fraser, an audio commentary featuring Babak Anvari and Jamie Graham, a book and a poster.
Deaf and Hearing-impaired Friendly? YES; Subtitles: English (feature only)
Packaging: One Blu-ray in keep case in rigid card slipcase
Reviewed: February 20, 2020
(6213leeshad)

Visit CineSavant's Main Column Page
Glenn Erickson answers most reader mail: cinesavant@gmail.com
Text © Copyright 2020 Lee Broughton
CineSavant Text © Copyright 2020 Glenn Erickson