Michael Schlesinger on
Tough Guys Don't Dance
In some respects a twisted remake of his own An American Dream, Tough Guys Don't Dance proves that as a movie director, Norman Mailer was a great writer. Mailer's unwieldy attitude behind the camera doesn't stop this 1987 noir from being entertaining and it's helped by John Bailey's beautiful cinematography and Angelo Badalamenti's dreamy score. Ryan O'Neal takes one for the team and he's joined by Isabella Rossellini who gives her Blue Velvet-best. Robert Towne did some rewrites to no avail.
About Michael Schlesinger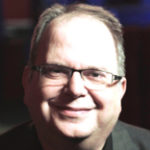 Michael Schlesinger is widely acknowledged as the dean of classic film distributors, having worked for more than 25 years at MGM, Paramount and Sony, keeping hundreds of vintage movies in theatrical release (and later DVD), and instigating the restoration of many more, including the completion of Orson Welles' 1942 documentary It's All True some 50 years later. Behind the camera, he wrote and produced the American version of Godzilla 2000, co-produced such Larry Blamire parodies as The Lost Skeleton Returns Again and Dark and Stormy Night, and has written, produced and directed several short films featuring the faux-1930s comedy team of Biffle and Shooster. No power on Earth will ever convince him that It's A Mad Mad Mad Mad World is not the Greatest. Movie. Ever.