Will there even be an Olympics in our foreseeable future?  Kon Ichikawa's 1964 masterpiece is still the most spectacular/intimate film about human athletics ever, a celebration of the human body and its abilities. An epic for people that don't necessarily like sports, it's less a documentary of the event than a collection of moving impressions. Who knew that sports could be so emotional?  Criterion's 4K restoration disc is a beauty.

Tokyo Olympiad
Blu-ray
The Criterion Collection 155
1965 / Color / 2:35 widescreen / 168 min. / Tokyo orinpikku / available through The Criterion Collection / Street Date June 23, 2020 / 39.95
Cinematography: Shigeo Hayashida, Kazuo Miyagawa, Shigeichi Nagano, Kenichi Nakamura, Tadashi Tanaka
Art direction: Yusaku Kamekura
Original Music: Toshiro Mayuzumi
Written by Kon Ichikawa, Yoshio Shirasaka, Shuntaro Tanikawa and Natto Wada
Produced by Suketaru Taguchi
Directed by Kon Ichikawa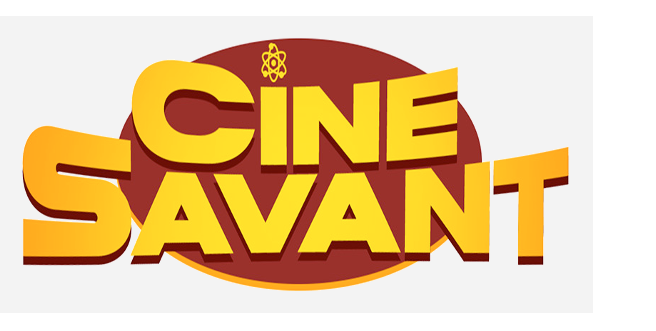 Japan made preparations for years to host its proud 1964 Olympics. As I just reported last week, an outer space movie filmed five years earlier used a newly-built stadium to serve as a futuristic space center. As part of the planning to shape the Olympics into an advertisement for Japan as a major international player, an expensive movie was commissioned, originally to be directed by Akira Kurosawa. The assignment eventually went to Kon Ichikawa (An Actor's Revenge, The Makioka Sisters), who delivered a much different, utterly personal masterpiece.

We first encountered Tokyo Olympiad thirty years ago through one of the first 'state of the art' laserdiscs. With only thirty minutes to a side, one had to flip discs six times to see the whole film. My experience with the Olympics was limited to the rocky politics of years gone by: the Black Power symbolism in Mexico City '68, the terrorist outrage of Munich '72, the boycott of '80. And then there were the '84 Olympics in Los Angeles, with their wonderful opening and closing ceremonies and galas.
Why is Tokyo Olympiad so refreshing and exciting, 55 years later?  Unfortunately, experiencing the Olympics on television has long been a painful experience, even as the coverage became more sophisticated. It's now an ordeal tailored to suit the needs of advertising sponsors, with events repackaged and rationed out to encourage maximum viewer attention. Sitting through an entire evening of commercialized rot for a few good minutes of (almost exclusively USA) competition is a drag. Events that could be spread across several channels are whittled down to only the most popular sports, that feature competitive American athletes. The bogus values of Reality TV rule. Those maudlin, over-produced mini-movies about athletes' inspiring backstories make me want to retch. Was there never a participant that didn't have to overcome terrible hardship or political oppression, or wasn't motivated to serve some higher moral purpose?  I'd be charmed if at least one athlete was presented as an egotistical malcontent.
That's why Kon Ichikawa's Tokyo Olympiad endures as a repeat watch. It isn't about statistics or national pride, and it doesn't impose false narratives. Its 165 minutes concentrates on the athletes themselves, not always during the competition, and not only the winners. The point of the show is not to document the games and catalog the winners and the losers, but to celebrate the spirit of the competition as embodied by the athletes themselves.

The movie is about 'bodies.' The physical limits of the human body are tested by men and women operating at the edge of human capability and endurance. We don't get a primer on how events are judged and scored, or even much talk about what the rules of individual events. We instead see humans under pressure: images of feet, torsos, and faces in action, struggling. Seen in extreme telephoto, we watch the athletes before and after races and exhibitions. Everything is detail, from the marathon runners' bleeding feet to the pain of those with cramps, who crumple up on the side of the long distance route.
A restoration featurette on this new disc explains an interesting technical detail. For many Olympic events filmed indoors, director Ichikawa employed Techniscope cameras, the Italian innovation that exposed half-frame, non-anamorphic widescreen images. The shots were blown up to Tohoscope proportions in post production. The brilliance of the format is that only half as much film is consumed, with fewer magazine changes. Also, the lighter cameras and lenses enable more deft camerawork — the example given is a volleyball game, with the camera darting back and forth to follow the ball. The mix of docu flexibility and big-screen imagery is riveting. In the same year, Italian director Francesco Rosi used multiple Techniscope cameras to film bullfights in great detail for his feature The Moment of Truth.

The Japanese Olympic sponsors expected a different kind of movie, a sales job for the nation. Ichikawa's emphasis on impressionist detail was not appreciated. The government expected the film to herald the rebirth of Japan as a world player. They wanted to see Tokyo Olympiad focus on the massive rebuilding that had almost erased the destruction from the war. Ichikawa didn't even cover all of the expensive special facilities that had been built for the games.
Ichikawa instead makes subtle statements that some might take as political. The opening sequence's only nod to the construction is to show a wrecking ball tearing down an old building to make way for the Olympic stadium. In an early sequence the soundtrack clicks off a litany of all the previous Olympic games, while we see the torch travelling from Greece across Asia to Japan. The images concentrate more on the faces of people than on recognizable landmarks — until we arrive at Hiroshima, entering through a bank of clouds. In terms of cinema history, the sequence mirrors Leni Reifenstahl's Triumph of the Will, specifically Hitler's 'descent from heaven' through a similar cloud cover. When the familiar Hiroshima landmark is revealed, it links the Nazis and the Americans in a way that must have pleased the radicals of the Japanese New Wave.

The only other potential Anti-Yankee slur is in the opening ceremony, when a marching American athlete turns to another and angrily shouts, 'Shut up!'  If the sync dialogue was actually recorded live, it's the best sound miking job in history: like most of the rest of Tokyo Olympiad, the camera is filming from hundreds of feet away, with a lo-ong telephoto lens. It's a brief moment of editorial comment in a film that otherwise has no chip on its shoulder.
The competition begins with track & field and gymnastics, much of it covered in slow-motion angles that accentuate the physical extremes of the competitors, not the drama at each finish line. For instance, the montage of gymnasts on the parallel bars shows no dismounts, perhaps a nod to the divers in Leni Riefenstahl's 1936 documentary Olympia, that seem to tumble in space indefinitely. Japanese winners do get singled out, but the humanist view of the athletic struggle stresses a process that creates far more losers than winners. The narration comments on Japanese losers that 'tried their best,' but without the forced dramatics of our U.S. television coverage. The camera dotes on long distance runners that have been halted by some problem or another. The last runner to gallantly cross the finish line receives tumultuous applause, in a communal display of respect for sportsmanship now unheard of. Winners certainly get their limelight, but displays of exultant joy are not singled out to the exclusion of the larger context.

This humanistic angle is what turns Tokyo Olympiad 180° away from Riefenstahl's Nazi-era documentary classic, which worshiped the athletes as if they were an alien race destined to inherit the Earth. The German film idealized its idea of a perfect human body, repeatedly singling out 'Aryan' victors and all but decreeing that their triumph had been ordained by God.
Ichikawa's alignment is quite the opposite. Great attention is placed on the variety of bodies, races and ethnicities in competition. We follow a runner from Chad who seems uncomfortable (if not downright ill) most of the time. He goes for a walk in public, a stranger in a strange land. One terrific shot shows him being hounded by a little Japanese boy. The kid is possibly asking if he's an Olympic athlete, or maybe why his color is different. Instead of promoting an ideal, Tokyo Olympiad presents an atmosphere of international compatibility and brotherhood. In the extras we're told that over a hundred cameramen were work at any given time, all guided by Ichikawa's instructions. The clean images display some of the best telephoto film work ever done. Taken from 400 feet distant, the shallow-focus close-ups isolate faces, feet, hands. Almost every shot is a piece of visual art.

The disc's extras offer much discussion of the way the film's sponsors rejected Ichikawa's film, and chose not to widely promote it overseas. Had American been shown a propaganda commercial for Japan, chances are it would have been rejected. In 1965 memories of WWII were still alive, and Japan was thought of as a country that made inferior cars. Tokyo Olympiad as finished would have been a fantastic PR piece, as it promotes the Japanese people as courteous, kind, and fair-minded. What we remember from Ichikawa's film are hundreds of charming Japanese faces, laughing, smiling, and encouraging the athletes.
We've seen plenty of promotional films from around the world to see how national propaganda functions… it all begins with a committee. The epic Tokyo Olympiad is almost three hours of artistic impressions that express the viewpoint of an artist, not a public relations office. We feel an intimate contact with the athletes, which makes for a great sports experience. The discussion after my most recent screening was about how modern multi-channel cable TV should be able to present much more of of the Olympics in great detail, instead of the packaged, ideologically-enhanced bits that we get on our commercial-ridden 'exclusive' network coverage.
---

The Criterion Collection's Blu-ray of Tokyo Olympiad is a new 4K restoration performed around 2013. The images are incredibly sharp and the audio uses a fine music score, selective sound effects and occasional moments of contrasting silence. We're told that Ichikawa's original stereophonic mix was discarded, as were all the prints made that carried it, so this presentation is monaural.
Criterion's supplements retain the original 2001 commentary by Peter Cowie, who covers the history leading to the '64 Olympics as well as the production of the film itself. New extras elaborate further, with Cowie present in new introductions for the feature and eighty minutes of outtakes. A new making-of documentary has input from several collaborators and crew people. Instead of the fat booklet in the older DVD, James Quandt's essay is printed on an insert foldout.
Additional extras bring out more aspects of the film. Japanese TV interviews give us Kon Ichikawa's thoughts during pre-production (where he almost immediately says he'll be doing the show his way), during editing, and then much later in his career. Restoration producer Adrian Wood's shorter piece relates a story difficult to believe. He explains that the full-length cut performed quite well in Japan in 1965, but the Japanese officials that had commissioned Tokyo Olympiad branded it a failure anyway. The export version was cut down to 93 minutes. Then, a second re-cut was made that used Ichikawa's picture as source material for a bureaucrat-friendly piece, that presumably showed off all of the civic improvements and extravagant new venues constructed for the games.
The restoration job became much more difficult when it was discovered that Kon Ichikawa's original negative had been cut up to make the bowdlerized version. The show had to be pieced together from various sources. It is amazing that Criterion's disc looks as good as it does, as none of these problems is visible.
Reviewed by Glenn Erickson
---
Tokyo Olympiad
Blu-ray rates:
Movie: Excellent
Video: Excellent
Sound: Excellent
Supplements: 2001 audio commentary by Peter Cowie; new introduction by Cowie; new material (80 minutes) from the games; interview with Kon Ichikawa; new documentary about Ichikawa featuring interviews with camera operator Masuo Yamaguchi, longtime Ichikawa collaborator Chizuko Osada, and the director's son Tatsumi Ichikawa; new interview with restoration producer Adrian Wood; trailers. Insert folder essay by James Quandt.
Deaf and Hearing-impaired Friendly? YES; Subtitles: English (feature only)
Packaging: One Blu-ray in Keep case
Reviewed: June 17, 2020
(6294olym)

Visit CineSavant's Main Column Page
Glenn Erickson answers most reader mail: cinesavant@gmail.com
Text © Copyright 2020 Glenn Erickson