Rock Hudson's small budget big-explosion war movie applies decent production values and decent direction to a good idea, but substitutes some weak double-crosses for a real screen story. Hudson and his co-producer Gene Corman toss in a fine stack of quality actors… who don't do much more than dodge tanks, flame throwers, and big explosions. Those explosions look familiar — I'll bet they were recycled in more than a couple subsequent movies. Aiding and abetting handsome Hudson are George Peppard (manning a Tarantino-issue flamethrower), Nigel Green, and Guy Stockwell, who seems to be in EVERY Universal release around this time.

Tobruk
Blu-ray
KL Studio Classics
1967 / Color / 2:35 widescreen / 107 min. / Street Date January 21, 2020 / available through Kino Lorber / 29.95
Starring: Rock Hudson, George Peppard, Nigel Green, Guy Stockwell, Jack Watson, Percy Herbert, Norman Rossington, Liam Redmond, Heidy Hunt, Leo Gordon, Curt Lowens.
Cinematography: Russell Harlan
Film Editor: Robert C. Jones
Original Music: Bronislau Kaper
Written by Leo V. Gordon
Produced by Gene Corman
Directed by Arthur Hiller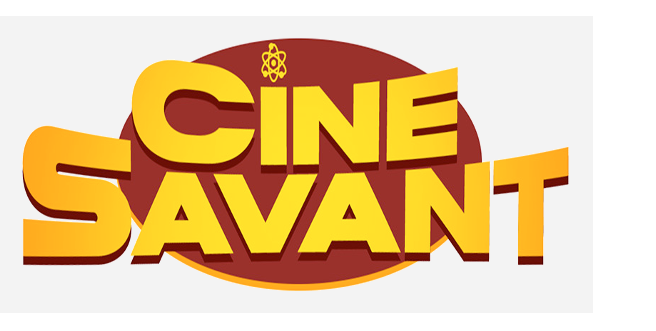 Rock Hudson really hadn't done big-scale action pictures for ten years, when he more often than not played native Americans — really handsome, blue-eyed native Americans. When it came time to produce a war movie through Universal, Hudson brought in producer Gene Corman — Roger's brother — to deliver big thrills yet keep the budget under control. Gene had not long before produced Roger's Yugoslavia-filmed micro-budgeted war epic The Secret Invasion. Corman may have brought in Leo Gordon's screenplay, based on a real WW2 mission in North Africa; Gordon had plenty of writing experience in addition to Corman gems like The Wasp Woman and Tower of London. The resulting noisy 'secret mission' combat picture Tobruk cuts a lot of production corners but does put together a fine cast, some of it from Universal's contract roster.

Leo Gordon's story puts a positive spin on an Africa campaign mission that's gone down in the books as a flop. An unlikely 'mission impossible' mechanized troop is dispatched to penetrate the Wehrmacht's well-organized lines, travel hundreds of miles and blow up Hitler's fuel dumps, therefore ruining Rommel's chances of taking Egypt, yadda yadda. Quentin Tarantino's extravagant war fantasy Inglourious Basterds invented a super-duper killer squad composed of specially picked Nazi-hating Jewish soldiers. Tobruk references an actual British Army unit composed of German-speaking Jewish volunteers from Palestine, the SIG (Special Interrogation Group). As their name suggests they communicated with and interrogated German prisoners. But some did go on special commando raids.
If anything, the setup is too complicated. Ordinary British troops, including the mission commander Colonel Harker (Nigel Green, fresh from a big splash in The Ipcress File), pretend to be prisoners, being escorted to Tobruk by a special German squad composed of the Jewish SIG commandos. Their language skills permit them to pose as elite German troops. Leading the SIGs are the convincingly arrogant Lt. Mohnfeld (Guy Stockwell) and the daring Capt. Bergman (George Peppard), who considers this campaign the first step in a struggle to win Palestine for a new Israel.

The mission goes through some of the usual adventures, like crossing a minefield and tangling with Italian troops, Arab raiders, and an RAF P-40 that strafes their column. The events seem derivative of previous pictures like Sahara and The Flight of the Phoenix, yet are exactly what one expects in a WW2 pic about North African warfare. Leo Gordon's script adds a prologue action scene that might be from a spy movie: Capt. Bergman leads his commandos on a raid on a Vichy French steamship, transporting prisoners. They liberate only Major Donald Craig (Rock Hudson), a Canadian who knows the route to Tobruk especially well, having worked there for oil companies in the 1930s. The episode likely confused most viewers that didn't know that parts of the French Navy collaborated with the Germans as soon as France was overrun.
The 'everyone's pretending to be something different' makeup of the special mission becomes more complicated when the Bedouins barter for two prisoners. German agent named Henry Portman (Liam Redmond, lately seen in Universal's The Ghost and Mr. Chicken) and his daughter Cheryl (Heidy Hunt) at first think that the armored convoy is a real German outfit. The screenplay suffers from one deception too many… the Brits play prisoners, and German Jews impersonate German troops, but one of the Jews is a 'fake fake,' that is, a REAL Nazi pretending to be a special Jewish commando pretending to be Nazi officer. Maybe the reversals-on-reversals gimmick goes a step too far:  Tobruk's double-double agent twists could be made into the same kind of joke as in Blake Edwards' Victor Victoria.

The dialogue sets up some interesting situations, but answers them with the thinnest of clichés. Rock Hudson never stops griping and complaining about his unhappy duty in a suicide mission, while George Peppard is initially given a couple of good speeches explaining the Zionist motivation behind his combat death wish. But most everything else is bald exposition. Nigel Green spouts beautifully over maps, but even he ends up making a too-on-the-nose thematic statement, in a tight spot, about dying for a cause one believes in.
We're happy to see familiar faces Jack Watson (Grand Prix), Percy Herbert (Quatermass 2) and Norman Rossington (A Hard Day's Night). But Watson has almost nothing to do but stand at attention with a good-looking mustache. Herbert and Rossington's job is to contribute weak comic asides (complaining, mainly) and more exposition duty, as a Mutt & Jeff pair. Every stopover scene has at least one cutaway to the two Cockneys, saying something predictable.

That's nothing compared to the lame exposition in battle scenes, where Nigel Green and Rock Hudson stand up in the middle of a fire fight to shout things like, "We're pinned down here!" and "Those tanks are holding us here until the troops move in and wipe us out!" It's terrible radio show writing.
The craziest bit of editorial finagling sees an extra expository line added for Nigel Green — and voiced by none other than the ubiquitous Paul Frees. It's only a couple of seconds before a real line from actor Green, and sticks out like a sore thumb. In these situations, we can just see some lazy executive in a screening room ordering the addition of the Wild Line, because some six-year old in the audience might not understand what's going on.
The IMDB says that the Tobruk company filmed all over the Southern California desert, in Almería, Spain and even on a dock in San Pedro harbor. For some scenes I believe I'm seeing the concrete irrigation canals around our Salton Sea, the same road crossings, etc., seen a decade earlier in The Monster that Challenged the World. It's nice to see an authentic P-40 fighter in action in one scene. We're also treated to numerous complicated matte shots by effects expert Albert Whitlock, and optical manipulations and miniature sets and models created by Howard Anderson's effects group. The matte shots serve well enough, although the wide, static views (just below) tip off viewers that all that's really real are a road and some trucks, and everything else is an (excellent) painting.
Sample number two suffers from having zero movement in the apparent acres of German tanks. With no men among the machines, the shot looks a bit like a Nazi tank junkyard. But you have to hand it to Albert Whitlock — the blends between live action and painting are undetectable.


(I recommend the pages of NZPete, where can be studied countless vintage movie matte paintings.)
A big Nazi pill box (a large live-action set) guards the entrance to the underground fuel storage area (completely miniaturized on a big scale). Our intrepid force is decimated taking the pill pox, and then commandeers a German tank to blow up the entire fuel dump. The explosions and fire effects are exemplary. Although they drag on a bit, they're more than exciting enough to thrill kids and adult boom-boom fans.
Director Arthur Hiller pulls his live action scenes together with crisp efficiency, even many night scenes staged on flat-lit interior/exterior sets, with dark blue skies, etc. Continuity questions get lost in the combat action, when we're not always sure which intrepid hero is being shot, or burned alive, etc. Some of those details are a little gruesome, but War is Hell at movie matinees. Tobruk was released just as Hollywood's violence quotient was rising to a new level: The St. Valentine's Day Massacre, The Dirty Dozen, Bonnie & Clyde. When Hudson and Peppard gleefully wield flame throwers against the enemy, Tobruk may have been an inspiration for a certain recent biographical film about actor Rick Dalton.
With a little more attention paid to characterization Rock Hudson's action epic could have been a lot more memorable. It doesn't compare well to Frank Sinatra and Mark Robson's Von Ryan's Express, a similar escapist thriller that offers much more in all departments: storytelling, tension, spectacle. I'm not suggesting that the stars of Tobruk didn't respect the assignment, but nobody gets much of an acting workout. Producer/star Rock plays every scene in a laid-back manner, perhaps cued by Peppard's 'mister professional' cool. But the show ultimately has a by-the-numbers vibe, with standard double-crosses and big scale action carefully measured into the recipe.
The main German officer in the final battle is played by Curt Lowens, everybody's favorite Werewolf in a Girl's Dormitory. By this time I believe Lowens had already relocated to Los Angeles.
---

The KL Studio Classics Blu-ray of Tobruk is a smart and attractive transfer of this budget epic. The film proper was shot in half-frame Techniscope, which accounts for the higher granularity in many scenes, and the sometimes unconvincing traveling matte shots: using such a small frame, the blue-screen fringing is twice as noticeable than a straight 35mm show. Techniscope allows for a lot more depth of field in many shots, which Russell Harlan exploits for live action compositions. The increased depth of field is also a big aid for the miniature special effects, some of which are mighty convincing.
We're told that four years later, quite a few of Tobruk's grandiose special effects were repurposed for Universal's Raid on Rommel, a quasi-remake with Richard Burton replaying scenes he'd done twenty years before in The Desert Rats. When making an unending stream of direct-to-video movies in the 1980s and '90s, Roger Corman would re-use the same generic action and explosion footage from jungle battles, almost ad infinitum. But that trick goes both ways. Tobruk lifts a miniature effects shot of British bombers from MGM's earlier Operation Crossbow … which also starred George Peppard.

Bronislau Kaper's music score is okay, but rather repetitive. The main theme is somewhat bland, and sounds like it would be better suited to a movie about Roman legions on the march. When all those big explosions take over, the Universal Sound Department comes through with a dynamic, loud track that helps sell all the destruction and mayhem.
On the commentary track are Steve Mitchell and Steven Jay Rubin, whose combined expertise gives us the full production run-down. They appear to have access to some production records, or perhaps one of the participant's diary with a schedule of what scenes were shot where. Rubin is the author of a good book on WW2 combat movies.
A poor quality trailer is included along with coming attractions for several other combat films.
A couple of years later, director André De Toth directed a wickedly cynical war movie with an almost identical story, Play Dirty. Michael Caine is the ex- oil engineer shanghaied to lead a secret mission; at times they also wear enemy uniforms. Nigel Green is also back in a similar role, but with much better dialogue. Superior in every respect, Play Dirty envisions opportunism and betrayals at every level of the mission, which is staffed with unabashed untrustworthy criminals.
Reviewed by Glenn Erickson
---
Tobruk
Blu-ray rates:
Movie: Good –
Video: Excellent
Sound: Excellent
Supplements: Commentary with Steve Mitchell and Steven Jay Rubin; trailers.
Deaf and Hearing-impaired Friendly? YES; Subtitles: English (feature only)
Packaging: One Blu-ray in Keep case
Reviewed: January 21, 2020
(6192tobr)

Visit CineSavant's Main Column Page
Glenn Erickson answers most reader mail: cinesavant@gmail.com
Text © Copyright 2020 Glenn Erickson