Tinker Tailor Soldier Spy 4K (2011)
This 2011 theatrical remake of John le Carré's spy classic is a happy surprise — it's every bit as distinctive and accomplished as the famed Alec Guinness TV miniseries. Swedish director Tomas Alfredson and the writers know how to tell a story — at just over two hours it's neither bloated nor curtailed. Gary Oldman immediately makes the brilliant George Smiley his own — he's younger but just as quiet and secretive. Oldman is surrounded by distinctive talent, an ensemble that serves the story: John Hurt, Colin Firth, Toby Jones, Ciarán Hinds, Benedict Cumberbatch, Mark Strong, Tom Hardy. It's a delight for mystery-spy fans whether or not they're familiar with the John le Carré-George Smiley universe.

Tinker Tailor Soldier Spy
4K Ultra HD + Blu-ray
KL Studio Classics
2011 / Color / 2:35 widescreen / 128 min. / Street Date February 22, 2022 / available through Kino Lorber / 39.95
Starring: Gary Oldman, Tom Hardy, John Hurt, Colin Firth, Toby Jones, David Dencik, Ciarán Hinds, Benedict Cumberbatch, Mark Strong, Simon McBurney, Kathy Burke, Oliver Lacon, Konstantin Khabenskiy, Roger Lloyd Pack, Katrina Vasilieva, Amanda Fairbank-Hynes, Svetlana Khodchenkova, Stephen Graham, Michael Sarne.
Cinematography: Hoyte Van Hoytema
Production Designer: Maria Djurkovic
Art Directors: Tom Brown, Mark Raggett
Film Editor: Dino Jonsäter
Original Music: Alberto Iglesias
Screenplay by Bridget O'Connor, Peter Straughan from the novel by John le Carré
Produced by Robyn Slovo, Eric Fellner, Tim Bevan
Directed by Thomas Alfredson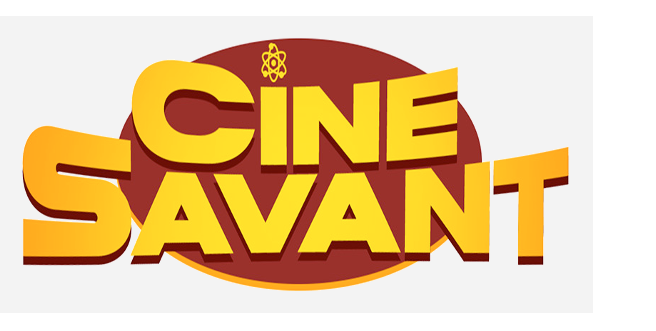 A special breed of people work in an organization based on secrets and duplicity, where information is guarded in a way that some people find it difficult to do their jobs. The higher level operates something like a private club. Advancement often depends on personal relationships, not merit. You really can't tell your friends from your enemies, and those on the lower rungs of the ladder can expect to be treated as expendable pawns.
Yes, it sounds like several jobs I had in my time. Author John le Carré was a major participant in the disc extras. About fifteen minutes into his description of old-school espionage work, he stops and says, "It's a lot like any corporation."
The brilliant le Carré was the Dean of sober, realistic spy fiction of the post-war era. Several of his Cold War novels deal with the problems of moles: double agents hidden within the Brit intelligence system. Refuting the King & Country image of James Bond, the 1960s saw a series of humiliating scandals for English spy organizations. Several traitors funnelled sensitive information straight to the Soviet Union, sometimes in exchange for money or sex. John le Carré served as a working agent for part of that time, and his books describe a strange kind of bureaucratic warfare. His protagonists are forever faced with clammy doubts and cold decisions; his breakthrough movie adapatation was 1965's The Spy Who Came In from the Cold.

The 2011 film Tinker Tailor Soldier Spy had a big obstacle to overcome — the 1979 BBC TV miniseries starring Alex Guinness had been an entertainment milestone, a major TV event in England and almost as popular here. Guinness' interpretation of Le Carré's George Smiley was considered perfect.
The good news is that the 2011 film version is equally excellent spy fare, an espionage tale well told. The struggle to uncover treachery in MI6 is very much like a 'corporation' melodrama where individuals and groups vie for power within a company, like Executive Suite. The producers' unbeatable group of actor hires begin with star Gary Oldman, who presents a much different, equally valid George Smiley — we never compare his work to that of Alec Guinness. Even better, they chose as director Tomas Alfredson, the intelligent & creative Swede who had three years before broken through with the superior horror picture Let the Right One In. This is another 'cold' story, and also Alfredson's first movie in English language.
A special intelligence-gathering branch of MI6 called The Circus is in a bad way. Due to earlier leaks of information to the Soviets, the Americans are no longer sharing intelligence with Great Britain, which is putting pressure on the director of The Circus, code-named Control (John Hurt). Himself a very sick man, Control suspects that one or more of his top lieutenants is a mole: Percy Alleine (Toby Jones), Bill Haydon (Colin Firth), Roy Bland (Ciarán Hinds), Toby Esterhase (David Dencik) and even perhaps his closest aide George Smiley (Gary Oldman). Without telling any of them Control sends one of his best operatives Jim Prideaux (Mark Strong) to Hungary to make contact with a defector … a mission that fails badly. Control is fired by Oliver Lacon (Simon McBurney), a government minister who oversees The Circus. George Smiley is made to resign as well. Percy Alleine's group takes over and soon wins Lacon's approval with overtures to the Americans to resume intelligence exchanges.
But Lacon receives a mysterious call from the Circus field operative Ricki Tarr (Tom Hardy), who has been out of contact and is a suspected defector. Echoing Control, Tarr claims that there is a mole at work, that England's entire spy apparatus is compromised. Lacon secretly recruits George Smiley to spy on The Circus from the outside. Working with just a couple of helpers, Smiley must find a way to prove or disprove these allegations, right under the noses of the upper eschelon of The Circus.

This highly enjoyable puzzle-story is perfect for fans of spy mysteries. The characterizations are excellent, as are the physical trappings, general atmosphere and attention to detail. The superior storytelling of screenwriters Peter Straughan and Bridget O'Connor telescopes the complicated narrative into 128 concise yet unhurried minutes. As is typical in this kind of show one can focus on details, pick up clues and file away information to try to stay ahead of the mystery. What's recommended the first time is just going with the flow and enjoying the film's surface even if one's comprehension isn't complete. The story is more than good enough to see twice, when most everything that transpires takes on a special new meaning.
It takes awhile to attach one's self to Gary Oldman's Smiley — the man has trained himself to front a seamless non-reacting personality. In meetings Smiley absorbs information without divulging anything. He lets his more demonstrative, emotional colleagues assume what they want about him. Some dismiss him as a colorless drudge but nothing could be farther from the truth. Smiley is a shrewd judge of character, even when he must withhold information from his own close contacts. He takes pains to not reflect his personal problems at work, but we can tell that he's deeply affected by the estrangement of his unfaithful wife, Ann, who likely also dismisses him as boring. Actor Oldman makes excellent use of his close-ups. When he realizes that Control suspected him as well, we can see a twinge of disappointment cross his face.

Tinker Tailor Soldier Spy doesn't form its story by withholding information — we mainly know only what George Smiley knows. Everything is logical and many questions are answered in plain sight, often through associative cuts to new scenes. On a second viewing we can see that the puzzle is quite elegant . . . although I admit that the first time through I hung on only because I remembered some of the twists from the older miniseries.
Fans will enjoy Benedict Cumberbatch as Smiley's chief secret helper Peter Guillam, a lower-level Circus employee who risks his neck to sneak documents out to help the secret investigation. This remake changes Guillam's sexual preference. John Hurt's Control is frustrated and disheartened; his subordinates hate his bullying manner. The Circus's espionage think tank is a conniving bunch. We know Colin Firth from twenty years of standout roles. The same is true for Ciarán Hinds, who was just nominated for an Oscar for Belfast.

Subplots that were given big chunks of time in the miniseries are of course much shorter here, but director Alfredson makes every second count, especially with the two characters that can actually be called Secret Agents. Tom Hardy (Mad Max: Fury Road) is very effective as Ricki Tarr, an agent in Turkey who finds himself in a romantic bind. He tries independently to bring back Irina (Svetlana Khodchenkova), the wife of a Russian trade attaché: she can point to the mole in The Circus as well. Even more impressive is Mark Strong's Jim Prideaux, the agent in Hungary who endures a terrible ordeal, stays loyal to The Circus and for a reward is ordered to 'disappear' until he is needed. Most of the full storyline is present, simply streamlined. Important characters are not rushed through abbreviated scenes. We never feel that we're watching a Reader's Digest condensation.
The screenwriters minimize some characters, but to excellent effect. We barely see Smiley's wife Ann, and the Soviet nemesis 'Karla' is seen from behind only, and remains a voice. It's all well judged.
It's good to see that quality storytelling still lives on theatrical screens, not just on television. Putting this hairy tale across in just over two hours is a real accomplishment. Most of the narrative is presented in linear form, which is a relief — the 2019 version of Little Women managed to turn that simple story into a confusing non-linear mess. Smiley's thoughtful face does cue a couple of flashbacks to earlier events, especially some Circus Christmas parties that show us how well the team once got along. We're never confused — we know immediately that they're flashbacks because people we know have died are still alive, and also because Smiley's wife Ann is still with him. Key events in the missions of Jim Prideaux and Ricki Tarr are re-examined when their stories are re-told, a solid device that adds to what we know.

Tomas Alfredson's calm direction focuses on the characters without adding show-off directorial flourishes, a choice that reinforces le Carré's workaday view of the espionage trade. Alfredson and his cameraman-collaborator Hoyte Van Hoytema use long lenses where possible, making us all feel like potential voyeurs. We're always aware that we're looking at 'private' business being conducted — does the slight telephoto effect suggest an observer?  Gary Oldman receives most of the close-ups because his face is the one we want to read the most. By the end we're watching Smiley's features for the slightest hint of bias or emotionalism to show through his wall of restraint. When he actually SHOUTS in one of the final scenes, it's a major event.
The crew went to Budapest for some scenes and to Turkey for others, but a cold and uninviting London is the main hunting ground for these characters. We see how such a secretive lifestyle plays out for the spies. Smiley's home life is broken in pieces. One colleague thinks his seductions give him power and another must break off a relationship when his precarious position makes doing so the only safe choice. Personal satisfaction is hard to come by for Ricki Tarr and Jim Prideaux, agents who don't get to share in the planning, who are purposely told as little as possible. It's dangerous to have close friends of any kind. Prideaux even needs to estrange himself from a schoolboy he's befriended.
---

The KL Studio Classics 4K Ultra HD + Blu-ray of Tinker Tailor Soldier Spy is handsomely shot, on film I believe. The new restoration by StudioCanal was approved by the cinematographer Hoytema. The rich images that bring life and individuality to the locations in London — not all of which are drab — as well as a tea mall in Budpest and the docks of Constantinople. Control's miserable apartment is a rat trap but George Smiley's digs are fairly well organized. We're amused when Smiley uses the trick of putting a sliver of wood in his door, to see if his place has been entered.
Composer Alberto Iglesias' music score is attractive; we also note the music at the parties, with the Circus crowd singing the Soviet national anthem for fun.
None of the extras are billed as new and some are clearly publicity items produced back for the theatrical release. Tomas Alfredson and Gary Oldman's audio commentary can be a bit sparse, but they take the task seriously. Alfredson's English is excellent and his sense of humor very droll. The main featurette is a once-over of a lot of story and character details and therefore inappropriate to watch before seeing the movie proper. A string of pub interviews yields very good results as well — the actors and writers are fed questions more relevant than the fluffy norm for such videos.
We learn that one early scene was invented in post, because the filmmakers thought the story needed added clarity. Someone else points out a huge hint in the movie that's hiding in plain sight: when Smiley and Guillam exchange pertinent confidences, we can just make out a man who seems to be literally hiding in the bushes, standing just a couple of feet away. Don't tell anybody that I missed it the first two times through.
John le Carré was one of the film's seven executive producers, and his interview is pure gold. He goes over the '50s and '60s cold war context's relevance to his story, explaining how MI6 worked as if nobody had ever asked him about it before. When talking about the psychology of the spy culture, le Carré is the one who likens it to normal life in a corporation. Perhaps this is what appeals about stories of people being secretive, trying to hide their aims and motives from their supposed colleagues. With my open-book attitude, I never fit in well unless I was personal friends with my immeditate co-workers.
Except for the commentary, all the extras are on the second Blu-ray disc only, which contains its own HD copy of the feature film.
Reviewed by Glenn Erickson
---
Tinker Tailor Soldier Spy
4K Ultra HD + Blu-ray rates:
Movie: Excellent
Video: Excellent
Sound: Excellent 5.1 Surround & 2.0 Lossless Stereo
Supplements:
4KUHD DISC 1:
Audio commentary by director Tomas Alfredson and star Gary Oldman
BLU-RAY DISC 2:
Audio commentary by director Tomas Alfredson and star Gary Oldman
Featurette First Look: Tinker Tailor Soldier Spy (13:00)
Deleted Scenes (6:08)
Interview: Gary Oldman (7:40), Colin Firth (6:33), Tom Hardy (7:01), Tomas Alfredson & Co-Screenwriter Peter Straughan (7:01), John le Carré (31:48)
Trailer
Deaf and Hearing-impaired Friendly? YES; Subtitles: English (feature only)
Packaging: One 4K Ultra HD disc and one Blu-ray in Keep case in card sleeve
Reviewed: April 17, 2022
(s6710tink)

Visit CineSavant's Main Column Page
Glenn Erickson answers most reader mail: cinesavant@gmail.com

Text © Copyright 2022 Glenn Erickson