David Mamet's gangster fable benefits from a casting match made in heaven — Don Ameche and Joe Mantegna. A shoeshine vendor is tapped to take a rap for a mob boss, but the hoodlum delivering him to court instead takes him on a two-day escape to Reno … against mob orders. It's low-key comedy with delightful characters and the sobering knowledge that the weekend will end in jail … or the morgue. After a thirty-year hiatus Ameche makes a marvelous return to starring glory… just think, a Mamet film where we really warm up to the players!

Things Change
Region B Blu-ray
Powerhouse Indicator
1988 / Color / 1:85 / 100 min. / Street Date March 22, 2021 / available from Powerhouse Films UK / £15.99
Starring: Don Ameche, Joe Mantegna, Robert Prosky, J.J. Johnston, Ricky Jay, Mike Nussbaum, Jack Wallace, William H. Macy, J.T. Walsh, Felicity Huffman, Sara Eckhardt, Karen Kohlhaas, Paul Butler.
Cinematography: Juan Ruiz Anchía
Film Editor: Trudy Ship
Original Music: Alaric Jans
Written by David Mamet, Shel Silverstein
Produced by Michael Hausman
Directed by David Mamet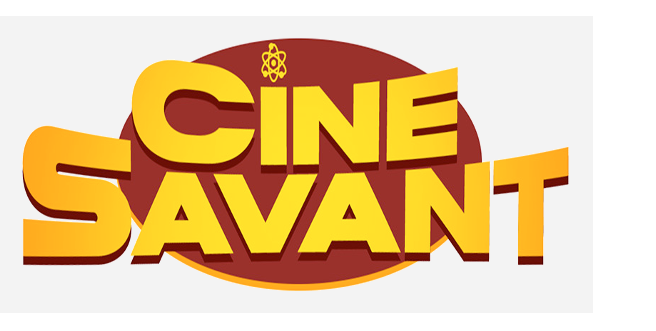 I don't need to return many of David Mamet's celebrated classics … as good as it is, I find Glengarry Glen Ross oppressive to the point of despair. Had I seen it at age twenty I'd never have tried to get a job anywhere. A Mamet character talks less to communicate than to impose power over somebody. I'm not put off by his stylized dialogue patterns, the repetitions and slanted emphasis. I watch Abraham Polonsky and Ira Wolfert's cherished Force of Evil every chance I get, and its dialogue frequently has the form and cadence of poetry.
Things Change is about gangland power, but it isn't after the feeling of dread in the average 'no exit' mob saga. It was sold as a comedy yet we take the situations we see entirely seriously. It's a nearly perfect little show. The main characters are endearing and there's only one act of momentary violence. The sum of the 'author's message' is contained in the fable of the grasshopper and the ant; our inoffensive hero restates it only with an abrupt and unsentimental change at the end. Our hero knows from a lifetime of experience that he's powerless in a world run by powerful, selfish forces. That's the message yet the show is still a heartwarming comedy.
Let's give this an abbreviated spoiler-free synopsis. Mob underlings Mr. Silver and Frankie (Ricky Jay & JJ. Johnston) choose Chicago bootblack Gino (Don Ameche) to take a murder rap for the big mafia wheel Mr. Green (Mike Nussbaum). Gino at first says no, but then changes his mind and agrees to turn himself in for the crime. The reward is that when he comes out of jail, Mr. Green will grant his life's dream, a fishing boat in Sicily. Mob operative Jerry (Joe Mantegna) is assigned to babysit Gino until his court appearance on Monday morning; Jerry is being punished for some undisclosed offense and this is his chance to redeem himself. He takes one look at the forlorn Gino, and decides to take him on a two-day pleasure fling in Reno. Jerry has to keep the jaunt very quiet, so that word doesn't get back to Chicago. That's not what happens.
Don Ameche hadn't starred in a truly great movie since the Lubitsch classic Heaven Can Wait in 1943. By the 1960s he was classified as a has-been, suitable for Johnny Carson telephone jokes just because his name could be read to sound amusing, like Zasu Pitts. John Landis's Trading Places (1983) re-ignited Ameche as an actor in demand, at the age of 75. Ameche is as nimble and self-assured as ever, and he has the right Italian background to spar with Mamet's acting associate Joe Mantegna. Together they're a terrific odd couple. Joe initially assumes that Gino is thick-headed, until he finds that the old man is simply cautious and reserved — as a bootblack he's had to be servile all his life. Underneath the shoe polish on Gino's nails is a true gentleman proud of his Old-World roots. He's more in touch with the underpinnings of mafia loyalty, than is the New-age power-broker Mr. Green, who so callously transacts a deal for years of Gino's life.
The fun comes from the way that Gino avoids various pitfalls — not by being clever, but by being a thoughtful, sensitive gentleman. Joe soon admires Gino's natural charm and unflappability. Things get dicey when Joe's mini-jaunt to Reno backfires. They're masquerading as high level mafiosi, pretending that Gino occupies such a high roost in the mafia hierarchy, nobody can know who he is… he's 'the guy behind the guy behind the guy.' Joe's plan to lay low and stay anonymous falls apart almost immediately: the local mob boss Don Giuseppe Vincent (Robert Prosky) sends 'emissaries' with an invitation… so that Don Giuseppe can find out for himself who this mystery mafia man really is.
Ameche's Gino is intensely likable, a very good-looking old gent with a warm smile and a pleasant disposition. Mantegna's Jerry warms to him almost immediately. We get the feeling that Jerry got in trouble with his immediate boss Frankie because he showed too much heart, was insufficiently 'professional.'
In a way Things Change seems a conflation of two Hal Ashby films. Just like Peter Sellers' Chauncey Gardner in the comedy Being There, Gino navigates numerous hurdles just by being passive. Hotel employees, mob functionaries and even a Don Giuseppe assume that he's something he's not. But the emphasis is on warm character development, not existential absurdity. The other seeming model is Hal Ashby's more dramatic The Last Detail. It is also about a man heading to jail, whose escorts decide to reward him with a holiday spree.

In terms of form the story is 'screwball,' but Mamet and his co-writer Shel Silverstein keep a lid on the antics. Nothing slapstick occurs, and in fact the most memorable moments are Gino's graceful, understated reactions. Gino takes winning and losing in the casino in stride, as when he graciously answers a casino employee (the feature debut of a very young Felicity Huffman) with the title statement. Gino and Jerry also take a couple of showgirls up on an offer that can't be refused — some fun in the hotel suite's large pool-bath. As Jerry struggles to hotwire a car, Gino effortlessly solves the problem by noticing a Catholic figurine on the dashboard. When faced with Robert Prosky's tough, dangerous Godfather, Gino makes an indelible personal connection simply by answering questions as might a wise old Sicilian peasant.
The scenes of Gino and Jerry being treated like rajahs at the Reno Hotel are hilarious. Jerry effort to keep a low profile fail when the hotel proves to be a mob hangout. The moment they arrive they are spotted by the nosy, big-mouthed mob chauffeur Billy Drake (William H. Macy, great hairstyle). Mistaken for top mafiosi, they're shown to lavish accommodations and offered free services, unlimited credit, the works. This section is a bit like the Preston Sturges/Mitchell Leisen classic Easy Living, where a hotelier mistakenly gives the penniless Jean Arthur penthouse accommodations that are luxurious beyond belief.
Perhaps there's also a bit of the first Godfather movie in here as well, when Michael Corleone needs a guard on the hospital door to protect his father, and coaches an ordinary working man to pretend to be hired heat for a few minutes. With his collar turned up the inoffensive little fellow looks pretty fierce. The innocent bootblack Gino conquers gangland with the gentle airs of a 'peasant aristocrat.'

Mamet doesn't use violence or cruelty to make the lifestyle of the mafia muckety-mucks believable. We're instead convinced by behind-the-scenes glimpses of mob retainers at the ready, reading their papers and talking about cars, and the housemistress ordering cooks and servants about for the preparation of a grand meal worthy of a Sicilian prince. The rich and powerful do live differently.
Things Change doesn't fall into the easy trap of the 'buddy picture' although it does fit the general description. In a comedy of this sort we're always wondering how deeply in trouble the foolish pals will get before some twist of fate saves their necks. In this case, the notion of a square deal as interpreted by Mr. Green and Mr. Silver is ample evidence that mafia 'honor' is as hollow as it ever was. The wrap-up may throw some viewers, as Mamet and Silverstein let us connect some of the dots on our own. The final reckoning is that the wonderful Gino is the luckiest guy in the world, and also the most deserving.
And I can't help mentioning that Things Change is unlike every other Mamet show I've seen. There's almost no swearing or profanity. It's not missed, and the mobsters are none the less menacing.
This is a charming picture all around. Think of it in relation to the gangster film, as Ride the High Country relates to the western or Local Hero to the 'get ahead in business' subgenre. Theatrical audiences loved it. I haven't seen it since it was new, and it played even better last night than it did in 1989.
---

Powerhouse Indicator's Region B Blu-ray of Things Change is an impeccable encoding of this handsomely-shot light comedy; Director of Photography Juan Ruiz Anchía (The Stone Boy) gets the most out of Mamet's gallery of interesting faces. Indicator's notes say that this is Sony's HD remaster … it simply looks great, rich and colorful.
The video extras are formidable. David Mamet seems more than willing to talk about his career. PI's interview starts with Mamet telling the story behind Things Change in one long, relaxed chat. Then the equally charming Joe Mantegna convinces us that he must be the nicest actor of all. Between the two collaborators we hear how their slow start in the theater (along with William H. Macy) developed into big things for all three of them.
The composer Alaric Rokko Jans is on board to tell his tale, and comedian Rob Deering offers a video essay to opine about the strength and graces of Mamet's film.
The illustrated booklet has a good essay and some interview excerpts. I can't believe some of the lukewarm critical responses that are excerpted — Roger Ebert thought the film's timing was off, and another critic wanted it to be more like Mamet's first film, the cruel/clever House of Games. On the other hand, the very experienced Don Ameche's opinion has hesitant as well — he wasn't sure that Mamet had yet become confident about where to put the camera. Ameche apparently paid close attention when acting in his '30s and '40s classics. It's time to go back and see Midnight and Down Argentine Way again.
Reviewed by Glenn Erickson
---
Things Change
Region B Blu-ray rates:
Movie: Excellent
Video: Excellent
Sound: Excellent
Supplements: Engineering Things (2021, 21 mins): with writer-director David Mamet; Things Happen (2021, 30 mins): with Joe Mantegna; Melodies for Mamet (2021, 17 mins): with composer Alaric Rokko Jans; Life As It Could Be (2021, 10 mins): appreciation by comedian, musician and writer Rob Deering; trailer, image gallery. Illustrated 32-page booklet with an essay by Ellen Cheshire, an archival production report, extracts from interviews with David Mamet and Don Ameche, an overview of contemporary critical responses.
Deaf and Hearing-impaired Friendly? YES; Subtitles: English (feature only)
Packaging: One Blu-ray in Keep case
Reviewed: February 21, 2021
(6448chan)

Visit CineSavant's Main Column Page
Glenn Erickson answers most reader mail: cinesavant@gmail.com

Text © Copyright 2021 Glenn Erickson