Vintage high-end Film Noir from the classic year 1947!   Low Mileage too — this long cut hasn't been seen since the early laserdisc days.  I didn't know it needed restoring until George Feltenstein talked about it a couple of years ago. It's a domestic noir crossed with Double Indemnity with a little An American Tragedy thrown in for good measure. Normally squeaky-clean Robert Young throws his hat into the ring with the lowest of noir hero-villains: in this one he double-crosses three terrific noir leading ladies. We can now spell 'Unspeakable Cad' with the initial RY. The most amazing thing about The Warner Film Archive's new disc is that it restores a full fifteen minutes — Eddie Muller screened They Won't on his Noir City show not long ago, with no mention that it was the short, edited version.

They Won't Believe Me
Blu-ray
Warner Archive Collection
1947 / B&W / 1:37 Academy / 95 min. (was 89) / Street Date May 11, 2021 / 21.99
Starring: Susan Hayward, Robert Young, Jane Greer, Rita Johnson, Tom Powers, George Tyne, Don Beddoe, Frank Ferguson, Harry Harvey, Lillian Bronson, Anthony Caruso, Ellen Corby, Byron Foulger, Paul Maxey, Milton Parsons, Janet Shaw, Irving Pichel.
Cinematography: Harry J. Wild
Film Editor: Elmo Williams
Art Direction: Robert F. Boyle, Albert S. D'Agonstino
Original Music: Roy Webb
Written by Jonathan Latimer from a story by Gordon Mc Donell
Produced by Joan Harrison
Directed by Irving Pichel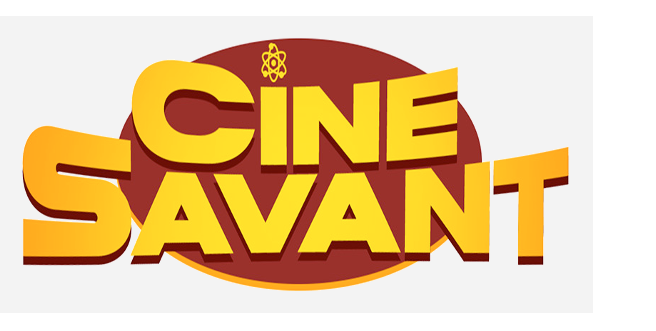 Sometimes you think you know a movie well, and then a new restoration mandates a reassessment. Two years ago I was thanking George Feltenstein for reconstituting the fine frontier romance Rachel and the Stranger, discussing how RKO chopped down some features for reissue and never put them back together again — The Thing from Another World, The Big Sky. I made a lot of noise about it at the CineSavant Column, as I don't get to talk with George that often.
They Won't Believe Me is a really worthy noir drama from deep within the classic mold. Released six months before Out of the Past, it shares a number of things with that #1 romantic noir — locations, a general look and even a certain 'woody' station wagon. Both the director and cinematographer are different but the RKO house style is consistent. The show is the second of three RKO features produced by Joan Harrison, Alfred Hitchcock's longtime close collaborator. It's a tightly crafted production in every respect.
Ms. Harrison attracted excellent collaborators. Author Gordon McDonell also wrote the original story for Hitchcock's Shadow of a Doubt. Screenwriter Jonathan Latimer was known for his contributions to some truly complex, sophisticated noirs — The Glass Key, Night Has a Thousand Eyes, The Accused, Alias Nick Beal and especially The Big Clock. He had just written the screenplay for Joan Harrison's first RKO feature, Nocturne.
They Won't Believe Me is set among the very wealthy, but its leading player is as vile as any noir lowlife. Larry Ballantine (Robert Young) married the lovely and thoughtful Greta (Rita Johnson of The Big Clock) for her money. A lazy husband, he's picked up a girlfriend in magazine writer Janice Bell (Jane Greer). The thoroughly deceitful Larry makes promises to Janice but keeps going back to Greta and her money. Greta easily learns about his transgressions and forgives him every time. Greta is so wealthy that she can move Larry to Los Angeles and buy him a quarter interest in a brokerage firm. But Larry isn't there long before the office gold digger (self-described!) Verna Carlson (Susan Hayward) makes her play. The spineless Larry then embarks on another affair, which Greta discovers as well. This time her pitch is even clearer — she moves them to a house in the Sierra Nevadas where they're cut off from the outside world. Considering himself a prisoner, Larry takes the first opportunity to contact Verna again. His plan is to steal 25,000 of his wife's money so he and Verna can run away. But cruel fate steps in, followed by several grotesque reversals of Larry's own making.
The sordid story is told as a flashback from the witness box as Larry is testifies at his own trial for murder. Is it possible that he's learned something from his selfish greed and disloyalty?

They Won't Believe Me is pretty unforgiving of human nature. Heels like Larry still need help to cause big misery, and Larry has the aid of three unhappy women. Each is to some degree blinded by love, a Hollywood cliché that nevertheless is a common fault in real-life relationships. Greta keeps pulling Larry's velvet leash tighter, hoping to show him how easy it could be to be happy with her. The screenplay takes pains to make Greta innocent of wrongdoing, but the fact that she continues to trust Larry is truly tragic. Larry cruelly abuses Jane Greer's Janice yet she can't shake him either; if she ever comes to her senses she'll have a great book to write. Susan Hayward's Verna is the most honestly venal; she can become spiteful and vindictive, qualities that apparently excite Larry. We get a suggestion that Larry and Verna might go forward together, forgetting about Greta's money… or are they just fooling themselves?  Nobody in They Won't Believe Me has much luck changing their essential nature, and that kind of determinism / fate is a key aspect of film noir.
Director Irving Pichel keeps things on the move, concentrating on the characterizations. He's no Jacques Tourneur, but his show is very handsomely put together. The 'flashback from the witness chair' format perhaps works against the story a bit. Robert Young's constant voiceover never settles on one tone. He regrets his bad behavior but doesn't fully take responsibility for anything. Is Larry even telling the truth?  We have no reason to believe that Larry's narrates a 'lying flashback' slanted to make himself look good.  He paints Greta as benign, never cruelly possessive. She never forces him into anything, but just gives him the choice of the door, or continuing to enjoy the good life with her.
Pichel's neutral direction never questions Larry's story either. He repeatedly shows himself to be a spoiled creep willing to do most anything to retain the gold ring of wealth and privilege. All we know about Larry is that by the time he discovers that he has ethics, it's way to late to make amends to anybody.
With her believable fierce streak top-billed Susan Hayward makes a convincing home wrecker; we only wonder why Verna doesn't pressure Larry sooner to break from Greta, and take some of her money with him. Hayward had aced leading roles in a fine stylized noir and a standout frontier western; she found her ideal screen persona the year before in the dynamic melodrama Smash-Up: The Story of a Woman, which netted her her first Oscar nomination. The fact that Verna is at all sympathetic can be chalked up to Susan Hayward's gutsy performance.
Can we presume that Jane Greer filmed this show before her big feature with Robert Mitchum?  At all times a vision of beauty, Greer had greatly improved her acting skills since RKO's Two O'Clock Courage two years before. Ms. Greer plays her end of the game perfectly — to be her lover most any man would leave his wife and wash dishes for a living. But Larry Ballantine can't walk to the corner market without committing a mortal sin. Greer's Janice ends up talking to a downcast Larry through the mesh of a prison visiting room. It's almost the exact same scene as one between Ann Sheridan and Kent Smith in the cruelly bleak Nora Prentiss, released just a few months earlier.

Is Robert Young miscast?  I think he's an ideal upscale cad; in real life far too many good women make disastrous decisions by trusting the verminous Larrys of this world. Larry becomes moody and troublesome over trivialities — how can Verna or Janice think he'll be fun company after the money's gone? (Once in a lifetime, the water flowing underground…) There's nothing wrong with Robert Young's acting, especially his excellent voiceover work. But this may be the last standout starring theatrical role for the handsome actor that was once a fixture at MGM, along with Franchot Tone and Robert Montgomery. Young bounced around for a few years before finding a lucrative haven in family-oriented '50s television. But I missed the scene in Father Knows Best where Jim Anderson lets his wife Jane Wyatt know about his wanton youth, and those dead women he left behind him.
The story of Larry Ballantine spirals to a sharp conclusion that plays well off the title They Won't Believe Me. Larry's testimony is just impossible enough to be true. We have to wonder if the movie became yet another creative frustration for producer Harrison. She left Universal in protest because the studio wouldn't back her in a battle against the Production Code Office, over the ending to The Strange Affair of Uncle Harry. This movie suggests a similar compromise in the very last scene, in terms of 'unlikely events to uphold the letter of the Code.' You'll know it when you see it.
Random notes: They Won't Believe Me does seem a cross between Double Indemnity with a big helping of An American Tragedy thrown in. Larry never gets the chance to pull off his murder, but in his heart he definitely wanted his victim to die. The show even has Tom Powers, who had a key role in Double Indemnity.
As expected from RKO, excellent special effects are employed. A station wagon crashes and burns as a convincing miniature, at least until fire breaks out. In one very clever shot, when two truck drivers run toward the burning car, the diagonal line of a felled telephone pole hides the blend with a miniature in rear-projection.
Verna's roommate Susan Haines is played by the underused actress Janet Shaw, whose enduring-to-fans but wholly obscure claim to fame is playing the demoralized, slovenly waitress Louise in Shadow of a Doubt. The Joan Harrison connection would seem to have had a hand in her casting.
The unfair American workplace: Verna seems skilled at picking stocks, yet a $35-a-week secretarial job seems to be her career ceiling. And Larry really should have paid better attention in his college class 'Corpse Disposal 101.'
And finally, we see a glimpse of director Irving Pichel in the first courtroom scene, talking to somebody with their back turned. We'd recognize the jaw of Sandor, the servant of Dracula's Daughter, anywhere.
---

The Major Restoration
We're informed that They Won't Believe Me underwent radical editorial surgery for re-issue, just as did RKO's Rachel and the Stranger … perhaps both were needed to serve on double bills with unusually long newer movies?  How can anybody remove a full fifteen minutes from a movie as tightly plotted and paced as this?  The answer is, very carefully. I found a copy of the short reissue version that I've been watching for forty years, and measured out the precise deletions made by RKO's editors. I'm probably off by a few seconds here and there, but for the record here's the whole rundown on what has been restored. To be redundant, this new restored Blu-ray is complete and un-cut: these fifteen minutes of deletions describe what has been missing from theatrical and most TV prints since sometime in the 1950s.
THE EDITORIAL DELETIONS: 95 minutes, down to 80 minutes.
In the first scene, defense attorney Cahill (Frank Ferguson) makes a lengthy speech to the jury. The first lift invisibly removed a full two minutes and ten seconds, in one piece.
Janice's entrance scene at Nick's Bar was removed, introducing her when she's unwrapping Larry's model boat. That accounts for a whole one minute and thirty-six seconds.
Twelve seconds was trimmed from the introduction of Greta's relatives when Larry comes home with the gold cigarette case.
Eleven seconds were trimmed from the beginning of the second bar scene with Janice.
In the middle of the scene where Greta helps Larry pack his suitcase, forty seconds were dropped, removing Greta's explanation that she's not sad, that she accepts his decision to leave her. The resulting mismatch (open suitcase/closed suitcase) is mentioned as a continuity 'goof' at the IMDB.
At the end of the train scene en route to Beverly Hills, after her line 'I understood all right', seventeen seconds were removed in which Greta restates her commitment to fixing the marriage.
In the office of senior partner Trenton (Tom Powers), twenty-four seconds were removed in which Trenton complains about Larry being a liability in their 75/25 split of the business.
They dropped another mention of 75/25 split, with a four-second deletion later in the same scene.
On the way to Verna's in Larry's expensive ($3,000!) car, a full one minute and sixteen seconds were pulled out. The adulterous pair make light of the institution of marriage; the lift continues through a close-up of Verna shaking Larry's mixed drink.
While they drink, thirteen more seconds were dropped, in which Verna states that 'she's not particular where she gathers her rosebuds.'
The film's biggest deletion yanked out a full four minutes and forty-three seconds, in one long piece eliminating two entire scenes. Skipped were Larry's office scene with his secretary, and Verna's being upset because he's called off their date. Then the whole concert piano recital scene was dropped. The bored Larry sees Verna with Trenton. At intermission Verna implies she and Trenton might get married; Larry then grabs Verna on the way to the ladies' room and insists that she date him the very next night.
At the next courtroom scene, fifteen seconds were dropped in which Larry expresses his sorrow for Greta trying to hold their marriage together.
When Verna and Larry pull off the road for a swim, a tiny four-second piece was removed from the beginning of the car interior shot.
Eleven more seconds of swimming were clipped out at the beginning of the swim, until Verna says, 'It's swell after the first shock.'
Right after Larry's scene in the hospital bed, the re-edit lost the entire one minute, forty-five second scene in which Larry is accosted by the funeral man Harry Bascomb (Byron Foulger). Foulger died in 1970; did he ever watch the movie on TV and wonder what happened to his scene?
The bus interior scene was only five seconds shorter, but Larry's voiceover was replaced with a slightly different speech. Not sure what this accomplished beyond losing five seconds.
Another speech by Larry in the witness box was abridged, in two separate lifts totalling thirty seconds.
And finally, Larry's exit from the courtroom as the judge gives the jury instructions, was shortened by fourteen seconds.
When my numbers are added up, the total is just under fifteen minutes.
Most of the cuts are invisible, although a few made at transitions incorporate new optical work. The shortening is simply for time — they went through and eliminated anything they could find that could be pulled without wrecking the continuity outright.
As should be obvious, the resulting eighty minute version feels even more rushed. The reinstated detail, mood, and character motivations makes the story seem less contrived. Now we know how a movie can be shortened by 18% and still play: it hangs together, but not nearly as well. This new restoration of They Won't Believe Me may do good things for the film's reputation overall.
---
The Warner Archive Collection Blu-ray of They Won't Believe Me is a sterling-quality encoding of the full 95-minute feature. I was told, I believe, that an intact original printing element simply showed up somewhere. The rich B&W cinematography of Harry J. Wild is truly beautiful. The interior set for the creek at the bottom of the hidden canyon is really impressive. Typical for RKO at this time, a clever rear projection element up top sells the set as a real forest exterior.
A note from correspondent Sergio Angelini tells me that the 'versions' issue with They Won't probably doesn't apply in the UK: he says that the long uncut version is all that has ever screened on the BBC, which owns the RKO library for TV broadcasts.
There are no extras, not even a trailer, but the disc does have clear English subs and over thirty chapter stops. This release ought to be big news for fans of Film Noir.
Reviewed by Glenn Erickson
---
They Won't Believe Me
Blu-ray rates:
Movie: Excellent
Video: Excellent
Sound: Excellent
Supplements: none.
Deaf and Hearing-impaired Friendly? YES; Subtitles: English (feature only)
Packaging: One Blu-ray in Keep case
Reviewed: May 7, 2021
(6495wont)

Final product for this review was provided free by The Warner Archive Collection.
Visit CineSavant's Main Column Page
Glenn Erickson answers most reader mail: cinesavant@gmail.com

Text © Copyright 2021 Glenn Erickson