The Wonderful World of the Brothers Grimm
The big-scale Cinerama fantasy once thought unrecoverable is back — a terrific restoration brings us George Pal's ode to fairy tales, filmed on Bavarian locations with an international cast. Laurence Harvey and Karl Boehm are the brothers that compiled the famed tales of princesses, witches, magic spells and fiery dragons. Their idealized biography is interspersed with three full fairy tale stories, about a magic cloak of invisibility, a cobbler's helpful elves, and a pair of fearless dragon slayers. The show has dancing, beautiful locations, a sequence with Puppetoons and a terrific animated dragon. Featured stars are Claire Bloom, Walter Slezak, Barbara Eden, Oscar Homolka, Martita Hunt, Yvette Mimieux, Russ Tamblyn, Jim Backus, Terry-Thomas and Buddy Hackett; a long-form docu goes into fascinating detail explaining how Dave Strohmaier and Tom March accomplished the mind-boggling restoration.

The Wonderful World of the Brothers Grimm
Blu-ray
Warner Archive Collection
1962 / Color / 2:89 widescreen [Smilebox] widescreen / 140 135 min. / Available at Amazon.com / Street Date March 29, 2022 / 24.99
Starring: Laurence Harvey, Karl Boehm, Claire Bloom, Walter Slezak, Barbara Eden, Oscar Homolka, Martita Hunt.
The Fairy Tales:
"The Dancing Princess"
Starring: Yvette Mimieux, Russ Tamblyn, Jim Backus, Beulah Bondi, Clinton Sundberg
"The Cobbler and the Elves"
Starring: Laurence Harvey, Walter Brooke, Sandra Gale Bettin, Robert Foulk, George Pal's Puppetoons
"The Singing Bone"
Starring: Terry-Thomas, Buddy Hackett, Otto Kruger, Robert Crawford, Jr., Sydney Smith
With: Betty Garde, Ian Wolfe, Bryan Russell, Walter Rilla, Arnold Stang, Tammy Marihugh, Billy Barty, Angelo Rossitto, Gene Roth, Cheerio Meredith, Peter Whitney.
Cinematography: Paul C. Vogel
Art Directors: Edward Carfagno & MGM department head George W. Davis
Costume Design: Mary Wills
Film Editor: Walter Thompson
Visual Effects: Wah Chang, Tim Baar, Gene Warren, Robert R. Hoag
Stop-motion animators: Jim Danforth, Tom Holland, Pete Kleinow, David Pal, Don Sahlin, Peter Van Elk
Original Music: Bob Merrill
Songs: 'Dancing Princess,' 'Ah-Oom,' 'Christmas Land,' 'Dee-Are-A-Gee-O-En (Dragon)': music and lyrics by Bob Merrill. 'The Singing Bone': music by Bob Merrill, lyrics by Charles Beaumont.
Musical Supervision and Additional Score: Leigh Harline
Screenplay by David P. Harmon, Charles Beaumont, William Roberts based on a book by Herman Gerstner based on Die Bruder Grimm by Dr. Herman Gerstner
Produced by George Pal
Directed by Henry Levin.
The Fairy Tales and visual effects sequences directed by George Pal.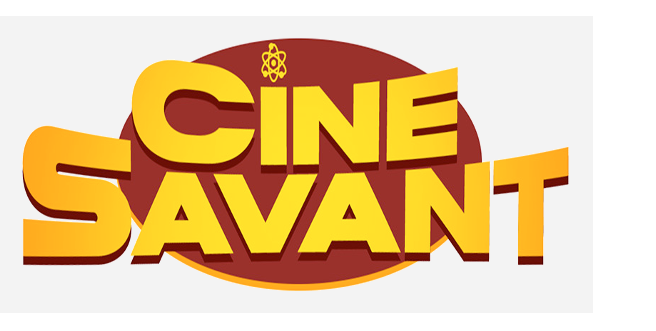 This will be a major re-premiere for a great many film fans, especially those obsessed with that crazy, unwieldy but legendary film format Cinerama, which ushered in the era of monster wide screens and umpteen-track multi channel audio. It's also a crowning achievement for film restorer and innovator David Strohmaier, not to slight his expert associate Tom H. March and others. Since at least 2000 I've been dropping by the Cinerama Dome when invited for some engagement of a restored / rescued / saved-from-the-jaws-of-death Cinerama picture. Strohmaier showed us the insane platter system rigged to screen the great How The West Was Won in true Cinerama — film snaked through narrow corridors to reach the satellite projection ports for the left and right projectors. We stared at the original Cinerama camera in the lobby, the one with the three tiny lenses. Everything about the format made it seem far too difficult to film and project.
Pacific Theaters is the present owner of the legacy of Cinerama. When Strohmaier began remastering the original Cinerama travelogues for video we were surprised at how good the Blu-rays looked — just coordinating a composite image of the three panels seemed too much to ask. But no excuses were needed. Several titles later, Warner Home Video got involved, to remaster its MGM- produced narrative features in Cinerama. By that time David Strohmaier & Co. had worked out a system by which almost any problem of color or alignment could be dealt with.
MGM's second lavish Cinerama Road Show presentation The Wonderful World of the Brothers Grimm was once an unlikely contender for restoration, as its original film elements were deemed unprintable for a photochemical finish. The composite NTSC version shown on TCM is likely the same eyesore that showed up on laserdisc 30 years ago. When a badly-faded 3-panel Brothers Grimm was featured ten years ago at an 'archival' Cinerama Dome screening, all kinds of film and audio problems popped up. The end was missing entirely, so the show had to finish with a minute or so of video projection.
That's all in the past now. I can't say I saw the movie new — a neighbor later took me to a drive-in screening, and I believe I saw it projected in 16mm in Junior High. Not exactly optimal experiences. Recovered, aligned, polished and primed with its full Overture, Intermission, Entr'acte and Exit music, George Pal's biggest production is finally in a form that allows it to be fully appreciated.

MGM probably didn't mind that George Pal's Atlantis the Lost Continent wasn't a huge hit; they were happy that Pal brought it in under budget during a strike. Pal's ticket to produce and direct the second narrative Cinerama feature (but the first released) probably stemmed from his successful tom thumb, a fantasy in much the same vein.  Brothers Grimm takes advantage of beautiful scenery in Bavaria and the Rhineland, and wild rides in a coach and on a train offer opportunities for immersive Cinerama thrills.
The production signed star Laurence Harvey, with the German star Karl Boehm in for international appeal — we're told that the show was a big success overseas. The Hollywood supporting cast offers no surprises, but everyone shines playing to type. The roles mostly demand that the actors deliver the sincerity and 'niceness' associated with George Pal.
The screenplay attributed to David P. Harmon, Charles Beaumont and William Roberts opens with the brothers Wilhelm and Jacob Grimm (Laurence Harvey & Karl Boehm) working as scholars to assemble a family history for a Duke (Oscar Homolka). The unmarried Jacob writes mostly dry nonfiction. Wilhelm is devoted to his wife and two children, but is wholly negligent with his duty to the Duke, who has generously given him a rent-free house to live in while working. Wilhelm collects and compiles fairy stories on company time, putting his whole family in jeopardy — the Duke threatens eviction, perhaps even a trip to debtor's prison.

The brothers are not without loving associates. Wilhelm's wife Dorothea (Claire Bloom) is supportive. The jolly bookseller Stossel (Walter Slezak, excellent) encourages Wilhelm to 'write stories about women.' Stossel also finds a sweetheart for the too-formal Jacob, the cheerful Greta Heinrich (Barbara Eden). Straying from a research expedition, Wilhelm finds a rich source of fairy tales in Anna Richter (Martita Hunt), a lone woman who entertains children in a forest hut. He not only loses the Duke's manuscript, but falls deathly ill. Wilhelm's dereliction of duty puts everything in jeopardy, even Jacob's courtship of Greta.
As this is a sentimental George Pal family show a happy ending is guaranteed. In his sickbed, Wilhelm hallucinates the fairy tale characters he hasn't yet had time to commit to paper. Pal's screenwriters take a page from John Huston's Moulin Rouge when the phantom characters — princesses, a giant, Rumplestiltskin, tom thumb — congregate to complain that they will all cease to exist, if Grimm doesn't put their stories in published form to be embraced by the whole world. Among them is the diminutive Angelo Rossito, who was part of a much stranger ensemble in 1932's Freaks.

Fans of horror will make other associations as well. The star casting of Karl Boehm proves that Michael Powell's notorious 1960 picture Peeping Tom was not known at all in America. When Wilhelm becomes enthusiastic about fairy tales, we almost expect Jacob to wax nostalgic: "I once wanted to illustrate a children's book about a Magic Camera."
Critics had little good to say about the biographical framing story of Brothers Grimm, but they liked the film's self-contained fairy tale episodes, two in part one and a third after the intermission. George Pal directed these himself; it's said that he originally planned to do more.
In The Dancing Princess Russ Tamblyn is a woodsman given a cloak of invisibility by a Gypsy (Beulah Bondi, going strong at age 72). The woodsman takes up the challenge posed by a king (Jim Backus) to the suitors of his princess daughter (Yvette Mimieux). The woodsman can have the daughter and half the kingdom if he can explain how the princess wears out a pair of slippers daily without leaving the castle. If he fails, he'll forfeit his head. The cloak of invisibility comes in handy when following the princess to a secret gathering in the woods — to keep a special midnight date.
The three panels of Cinerama tended to restrict dance numbers, even though the late Ms. Mimieux moves well in her big Gypsy dance set piece. Did she ever get to display her dancing skill anywhere else?  The athletic Russ Tamblyn is given more opportunities to show off. He even appears to do some of his own stunts atop a coach flying through narrow forest lanes. Tamblyn's bright smile hasn't changed since tom thumb.  Jim Backus clowns well with his familiar Mr. Magoo voice, and Billy Barty is of course the ideal court jester.
The second tale The Cobbler and the Elves is less compelling. When Laurence Harvey's cobbler has difficulties getting his work done, we wonder why more wasn't made of relating the problems of the storybook characters to the people in the framing story. Elves must love to help out when things get tough, because they give the cobbler a major break, asking nothing in return. The episode's other characters are perfunctory walk-ons by his customers.
The Elves feature in an elaborate homage to Pal's own Puppetoons, animated in the three-panel process, often with six or seven puppet figures being stop-motioned at once. The list of un-credited animators is long, but how many hands and elbows could they jam into the set?  That extremely wide-angled Cinerama camera couldn't have been more than inches away from the animation tabletop. That's a question for Jim Danforth — since all animation of this kind was done from carefully plotted frame counts, would it have been possible to film each panel separately?  (Note, 03 19 22: An interview with Danforth confirms that the Cinerama stop-motion sequences were filmed with an ordinary 35mm camera in s special 3-position rig.)
Songwriter Bob Merrill (lyricist for the Broadway show Funny Girl) contributed five tunes for the fairy tales. The Puppetoon elves work to a cute song called 'Ah-Oom', but I really like the tune sung by the children, 'Christmas Land.' I guess it didn't catch on as a Christmas song — it might have fit in nicely in the 1900 sequences of The Time Machine.
We kids wanted to see the third episode, the one with the formidable stop-motion dragon. Designer and effects master Wah Chang designed the green monster,  jewels in his hide and all — he's just cartoonish enough not to scare kiddies. Pal's effects crew  had to work out  the technical challenges of filming a major stop-motion sequence in Cinerama.   The delicate animation is said to be the work of Jim Danforth (criminally un-billed here). He gives the green beast cute touches of personality — we like the way it strokes its damaged tail.
Cel animation provides the dragon's breath. Helping considerably is the design of the dragon's cave lair, a vertical construction that traps the comic dragon slayers in a confined space and lends itself well to filming in the 3-panel Cinerama format. At one point Hackett's loyal squire is represented by an excellent stop-motion puppet.
The expert clowning of Terry-Thomas and Buddy Hackett is a highlight. Terry-Thomas generously plays the dastardly knight Ludwig, turning on the big expressions and craven cowardice. Kids love seeing Hackett's good little squire rise to the occasion and take charge. The episode concludes with a macabre comeuppance, which uses an excellent, moody Bob Merrill tune, electronically 'sung' through the playing of a flute. The only missed bet is that Pal doesn't make more of our deserving hero's revival — kids love the guy and would have welcomed more sentiment with the laughs.
We're told that Clinton Sundberg, who has a role in the 'Princess' story, provided Buddy Hackett's singing voice. It's an excellent fit — we'd never have guessed.

As a biography Brothers Grimm barely taps the conflict of Dreamer Brother versus Sober Brother. The biographical episodes may be feather-light but the actors make them watchable. Director Henry Levin (Journey to the Center of the Earth) fares nicely enough with the Cinerama format. Brotherly discussions are often conducted on the move, walking down charming Bavarian streets.
Perhaps having so few characters to deal with helps. Walter Slezak and Oscar Homolka do well sketching extremes of sweet and grotesque. Hammer fans will enjoy seeing the expressive Martita Hunt — we would love to see a fan cut in which her forest storyteller relates the spooky tale of Baroness Meinster and Marianne Danielle. But Barbara Eden and especially Claire Bloom have almost nothing to do but stand on the sidelines. When we see Laurence Harvey take a second role as the cobbler, we wonder how difficult it would be to re-jigger the movie to be like The Wizard of Oz, with more actors from the framing story doubling up in the fairy tales.
Russ Tamblyn, Terry-Thomas and Walter Brooke repeat from previous Pal movies. Barbara Eden's Greta is somewhat short-changed here — after a reel is spent introducing her, she isn't even shown reuniting with Jacob. But Pal's next picture 7 Faces of Dr. Lao gave Ms. Eden what is probably her most memorable film role.
Probably too long and too slow for small children, Brothers Grimm is now going to be rediscovered by fans of George Pal, Cinerama, and visual effects — who also discover the film's impressive music score and songs. They were supervised and conducted by Leigh Harline, who contributed to several classic animated Disney features and wrote the music for the beyond-timeless song When You Wish Upon a Star. Mr. Harline helped out George Pal one more time with the music score for 7 Faces of Dr. Lao. His sweet melody — not too ethnic — ties that show together beautifully.
Although Harline adapted and arranged the songs and title theme for The Wonderful World of the Brothers Grimm, all were written by Bob Merrill, who excelled as a major songwriter despite not being able to read or write music. His main title theme for Grimm is a cheery little melody, a keeper.  I've always imagined that Disney would have died for it.
---

The Warner Archive Collection  Blu-ray of The Wonderful World of the Brothers Grimm is an even bigger surprise than we thought it would be. Restorers Strohmaier and Thomas have gotten the whole show up on the screen intact, and made it look and sound fantastic. Many hours were spent repairing damage of all kinds, including the instances of water spoilage that earlier inspection reports said placed the movie beyond salvage. Newer digital tools allow for better joining of the three panels, to the point that the majority of the joins are now invisible. The multi-channel audio has been remixed to a 5.1 track.
The set contains two discs, as did How The West Was Won. One has a flat, very widescreen letterboxed version, and the second bends the image into the Strohmaier-devised Smilebox format. Smilebox emulates the effect of the original curved-screen Cinerama image, distorting the image in a way that partly straightens out odd perspective issues. I have respected friends who can't abide Smilebox, but I prefer it to the flat letterboxed version. When the three panels are spread out side by side objects passing between them fold like a creased piece of paper.
No matter which format, when actors in the left and right panels look at each other, eyelines seldom line up. I suppose that wasn't a problem in old Cinerama theaters, when we turned our heads left and right to follow action on the sides. Watching real Cinerama, one didn't really take in the entire 3-panel tryptych at any one time.
The two-disc set is appointed with a number of new extras, as were the Blu-rays of the previous Cinerama travelogue films. Listed below are radio interviews with two of the stars, teaser trailers and final trailers, and some brief featurettes with George Pal expert Justin Humphreys.

Dominating the extras is the engrossing 40-minute restoration documentary Rescuing a Fantasy Classic. It concentrates on the daunting technical gymnastics required by this near-insane project. Just to start with, every reel has three panels to scan, that may not have faded to the same degree. All must somehow end up with matching color. We see the record-keeping done to maintain flow charts that follow every shot through the various processes to end up with a 4K master. The opening Napoleonic battle scene was not found with the rest of the reels for the movie, and had to be reconstructed from B&W separations … which required a minimum of nine separate strips of film to be combined and color-timed.
We're impressed that the elements for so many films have been so well preserved by studios, for so long — in this case, sixty years. Strohmaier and March hold back none of the tricks and workarounds that solved specific problems. In some shots the barrel distortion of the three lenses resulted in crazy artifacts, like a kid having an extra set of ears.  The introduction of single-lens Cinerama (Ultra Panavision 70 and Super Panavision) surely saved everyone a lot of grief…
We're also shown some fixes that may or may not be revisions. Digital manipulation corrects a lighting error in one animation scene. In shots with Russ Tamblyn's invisible cloak, they've minimized an optical 'garbage matte' that spoils the disappearing effect. It's unfair to call that one a revision — when the negative was new and un-faded, the original density may have made the garbage matte less apparent.
One brief extra highlights a prominent location from the movie, the oft-filmed village Rothenburg with its photogenic tower and switchback walkway. We recognize it from many other movies … like Die Schlangengrube und das Pendel!  We don't get to see Rothenburg as it now, however. A lengthy image gallery is present, and inside the disc case is a mini-pamphlet reproduction of the film's original Road Show souvenir program.
Why are we so impressed to have Brothers Grimm newly viewable in such fine condition? A few years back we were told that the Cinerama elements for Brothers Grimm had been morgue-tagged as 'unserviceable.' Scholar David Cairns repeated the bad news in a February 2, 2014 post at his blog Shadowplay (scroll down a bit).
George Pal's Cinerama show is "lost and gone, lost and gone," and "may never be seen in the form intended or any digital approximation thereof."  Cairns also regrets that there is "no will to embark on such a project" as restoring Brothers Grimm.
I think we have David Strohmaier to thank for turning that assessment around.
Reviewed by Glenn Erickson
---
The Wonderful World of the Brothers Grimm
Blu-ray rates:
Movie: Very Good
Video: Excellent
Sound: Excellent
Supplements: Announcement trailer, Theatrical trailer
Radio interviews with Russ Tamblyn and Yvette Mimieux
HD featurettes The Epic Art of The Brothers Grimm and The Wonderful Career of George Pal
Restoration Documentary Rescuing a Fantasy Classic
A Salute to William Forman Slideshow
Commemorative location plaque.
Deaf and Hearing-impaired Friendly? YES; Subtitles: English (feature only)
Packaging: One Blu-ray in Keep case
Reviewed: March 13, 2022
(6686grim)

Final product for this review was provided free by The Warner Archive Collection.
Visit CineSavant's Main Column Page
Glenn Erickson answers most reader mail: cinesavant@gmail.com

Text © Copyright 2022 Glenn Erickson