Let's hear it for the great westerns — not the Ford and Hawks classics, but the fascinating marginal gems that see The West in a different way. Do you like Sam Peckinpah? Robert Parrish's evocation of Texas and Mexico in the 1880s will be pleasantly familiar — a testing ground for personal codes and shifting loyalty in a treacherous land.

The Wonderful Country
Savant Blu-ray Review
KL Studio Classics
1959 / Color / 1:66 widescreen / 98 min. / Street Date September 29, 2015 / available through Kino Lorber / 29.95 
Starring Robert Mitchum, Julie London, Pedro Armendariz, Gary Merrill, Jack Oakie, Albert Dekker, Charles McGraw, Leroy "Satchel" Paige.
Cinematography Floyd Crosby
Film Editor Michael Luciano
Production Design Harry Horner
Original Music Alex North
Written by Robert Ardrey from the book by Tom Lea
Produced by Chester Erskine
Directed by Robert Parrish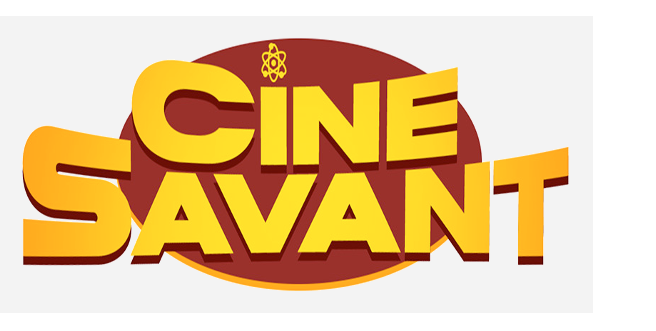 This gem is as individual a western as any made in the 1950s, and a favorite even of critics that didn't know how to tell readers that something different was being offered. It was a major find for film students of the early 1970s. Like Anthony Mann's Man of the West, it's another adult western that proposes 'The West' as someplace different than Marshal Dillon town, a few miles from The Ponderosa. It's the second effort from star Robert Mitchum's  D.R.M. Productions, after his inexpensive hit Thunder Road. This time Mitchum took a picked cast on location to Mexico, choosing for his leading lady an even more exciting singing star.

The traditional western cliché imagines an American hero who weathers a violent trial through strength of character, as in the phrase, 'a man has to do what a man has to do.'  Like the best westerns of Anthony Mann and Sam Peckinpah, Robert Parrish's The Wonderful Country takes on the notion that Americans are in search of something they lack. The republic is an improvised country without traditions, so we Americans must find a way to discover who we are, to establish a personal and political identity. The most interesting western heroes are 'lost' men. Several of Anthony Mann's James Stewart characters wish to redeem their tainted pasts. Peckinpah's Amos Dundee is desperate to be a great war hero. This movie's outlaw drifter just wants to be an American again, to regain a lost home.
The richly textured The Wonderful Country transcends usual genre boundaries.
It is the middle 1880s. Gunslinger Martin Brady (Robert Mitchum) lives South of the border as Martín Bredi. At age 14 he killed a man and ran away; he's now a hired pistolero assassin for Don Cipriano Castro (Pedro Armendáriz), whose family holds the entire Mexican state of Chihuahua as a political fiefdom.
Cipriano and his brother General Marcos Castro (Victor Manuel Mendoza of Garden of Evil) send Martin to Puerto, Texas, with orders to pick up a shipment of illegal arms from the owner of a general store,  Ben Sterner (John Banner). Martin's skittish horse falls on him and he's laid up for weeks in the border town with a smashed leg.  Transported South without Brady, the smuggled guns disappear, which makes Martin's position untenable with the brutal General Marcos. As he recovers, Martin acquaints himself with his English- speaking fellow countrymen:  the friendly Doc Stovall (Charles McGraw of The Narrow Margin), and Ben Sterner's nephew Ludwig (Max Slaten), who is fresh off the boat from Germany. Brady is interviewed by the humorless Army Major Stark Colton (Gary Merrill), the commander of a unit of Buffalo Soldiers. Martin sparks a mutually dangerous attraction with Colton's unhappy wife Helen (Julie London). But no contact is more important for Brady than Captain Rucker (Albert Dekker), who claims that the State is willing to overlook Martin's past if he'll serve in the Texas Rangers. Martin can't believe his good luck, "having my life handed back to me on a plate."  An unexpected killing forces him to flee back across the river, to face the ruthless Castro brothers.
What does 'richly textured' mean? The Wonderful Country is more than guns and horses. It's a class act all the way, a meditation on professional and personal respect. Executive producer Robert Mitchum seems to have believed in the role enough to let screenwriter Robert Ardrey retain the political complexities of a character caught between two macho cultures; Ardrey is the author of the non-fiction book The Territorial Imperative: A Personal Investigation into the Animal Origins of Property and Nations. Comparing Tom Lea's book to the finished film, it looks as if Ardrey made several improvements — making Helen an officer's wife instead of a daughter, and simplifying Brady's dealings with the Castros.

Martin Brady doesn't complain about his identity crisis, but it's always a problem. He doesn't pass completely as Mexican, and the Machiavellian Cipriano Castro tolerates him only because he's useful as a hired killer. To Ben Sterner he's a (literally) dirty hoodlum; young Ludwig is warned away from the killer, yet idolizes him. Brady has a good pal in Marcos's army, Sgt. Diego (Jay Novello). But the average Texan sees him as a suspicious character on the wrong side of the law. An exception is Doctor Stovall. Actor Charles McGraw provides the grit and gristle for an intense scene setting Brady's broken leg, and also shows an effusive appreciation for a potential friend. Stovall may be the best hard-drinking 'Doc' character in western film history, topping John Ford's overly sentimentalized Irish alcoholics.
Martin Brady has an uneasy relationship with his own horse, Lágrimas, an unreliable animal too beautiful to get rid of. Lágrimas comments on Brady's character. The horse has a sad name, it brings occasional bad luck, and it represents the glamour of his dead-end profession — it was obtained with money earned from killing.

Border town Puerto is the intersection of crisscrossing political influence. Ben Sterner hates Brady and the Mexicans but deals with them for profit. The Texas Rangers could use an agent who speaks Spanish. Major Colton wants to chase marauding Apaches into Mexico (hmmm…) but is too bullheaded to listen to Martin's advice. The Castro brothers Cipriano and Marcos hate each other, and Martin is caught between them. The catalyst, the true man of the future, is the railroad contact agent Travis Hyte (Jack Oakie), a glad-handing huckster who can provide the bribes financing for a joint U.S. Army — Castro expedition to hunt the Apaches.
Helen Colton is a real problem. An unfaithful wife, she sees a kindred spirit in the 'Mexican pariah' Brady. The physical attraction is powerful as well. Events bring them together on his home turf, South of the border, but she poses a challenge — if Brady wants her, he must give up his guns and come back home.
Can a man change? Martin Brady tries to make peace with those he owes and those he needs. His patróns the Castros respond with a variety of threats. He finds unlimited friendship with a clan of Mexican ranchers led by Santiago Santos (Anthony Caruso), and volunteers to help them fight the Apache. Brady joins the Buffalo Soldiers as well, and helps Major Colton achieve his mission. Black baseball star Leroy Paige plays a lost cavalryman with honest clarity — with his commanding officer wounded, the soldier has no idea what to do. Does The Wonderful Country mark a movie debut for the depiction of black cavalrymen?
The Wonderful Country is a character study marked by moments of powerful violence. Robert Mitchum's deadly draw on Chuck Roberson is perfectly performed and filmed, one of the best gunslinger quick-draws ever. Most of the violence is in the politics, with Mitchum being forced to lend his assassin's gun to unsavory uses, all the while wishing he could put it down altogether.
The screenplay has a number of choice dialogue moments, but none is better than a final speech between Martin and Helen, who doubts that they can turn a bad start into a good relationship.
He: "What we did, maybe that was wrong, but not what we feel."
She: "What a pity then, that life is what we do, and not just what we feel."
Martin Brady's whole life story is a case of actions having hard consequences that feelings cannot erase. It's not often that a humble movie western communicates such a laudable philosophy. A person is the decisions they make.
I've seen many classic westerns in original prints on big screens, and The Wonderful Country in Technicolor was one of the most breathtaking experiences ever. Floyd Crosby and Alex Philips' cinematography is almost blindingly beautiful. A simple panning shot to reveal a view of a Mexican town with a cathedral spire brought applause at a UCLA showing. Former actor Robert Parrish earned an editing Oscar for Body and Soul and directed the superb films Cry Danger and The Purple Plain. This movie has a natural feel for the landscape as well as interiors. Parrish waits for beautiful images, as when  a broad valley is half-covered by mist. He saves his camera movements for important dramatic moments, like the fast push-in on Mitchum's Brady realizing that a single gunshot has ruined his chance for atonement.
Making an equal contribution is the rich music score by the under-appreciated Alex North. Just as North struck a true jazz note for  A Streetcar Named Desire, his lively Mexican themes bring the foreign locale to life with respect. Parrish and North convey the full power of Marcos Castro with just a couple of shots of Mitchum marching through the General's headquarters, his spurs jingling on the immaculate tile floors. The title music carries the excitement and wildness of a dust storm at the Rio Grande.
---

The KL Studio Classics Blu-ray of The Wonderful Country is a richly colored, overall accurate representation of the film's original look. The audio is good as well. Viewers with sharp ears will note that the original sound job on the movie is terrible, as if D.R.M. productions hired it out to a low bidder, or to some company that edited the tracks badly and then threw away the original recordings. Interior scenes in Mexico frequently have audible camera noise, which cuts in and out raggedly between speeches. It's odd that the film's images should be so glorious and the audio so ragged. Editors that have worked with 35mm magnetic film, which should have been the studio standard in 1959, will wince in pain at some of these scenes.
Kino includes a trailer for this movie. It's not the best coming attractions reel I've seen, and the standard ad art is pretty ugly as well. Also present are two other Mitchum titles offered by Kino, Young Billy Young and The Man with the Gun. The B&W film is an interesting-looking town taming oater with Jan Sterling and Karen Sharpe.
The Wonderful Country was long held back from home video release. At one time we speculated that the reason was a music snag relating to a song in one scene, "Where Did You Get That Hat?"  I have fond memories of a screening series I held at Melnitz Hall at UCLA in 1975, where I paired The Wonderful Country with Ride the High Country. MGM's print of the Peckinpah movie was severely faded. The quality of UA's IB Tech print even got UCLA's projectionist excited, so much so that he re-cleaned both projectors before the screening.
Reviewed by Glenn Erickson
---
The Wonderful Country
Blu-ray rates:
Movie: Excellent
Video: Fair
Sound: Excellent
Supplements: 3 trailers
Deaf and Hearing Impaired Friendly? YES; Subtitles: English
Packaging: Keep case
Reviewed: September 3, 2015
Text © Copyright 2015 Glenn Erickson