The Whistle at Eaton Falls
TCM premiered a welcome restoration of this honorable Louis de Rochemont drama last year, and now it's on a pristine-quality Blu-ray. Almost an 'anti- film noir,' the story of a labor conflict in a tiny New England hamlet is a docu-drama that actually has a positive, if not Utopian, ending. Fine direction by Robert Siodmak breathes life into the thesis that Yankee ingenuity and ethical fair play can still save the day. A superb underdog cast — Lloyd Bridges, Carleton Carpenter, Murray Hamilton, James Westerfield, Lenore Lonergan, Russell Hardie, Helen Shields, Doro Merande, Diana Douglas, Anne Francis, Ernest Borgnine, Arthur O'Connell and even Dorothy Gish — bring this odd 'Pepperidge Farms' neo-realist tale to life.

The Whistle at Eaton Falls
Blu-ray
Flicker Fusion
1951 / B&W / 1:37 Academy / 96 min. / Street Date March 15, 2022 / Richer Than the Earth / Available from Flicker Alley / 24.95
Starring: Lloyd Bridges, Dorothy Gish, Carleton Carpenter, Murray Hamilton, James Westerfield, Lenore Lonergan, Russell Hardie, Helen Shields, Doro Merande, Diana Douglas, Anne Francis, Anne Seymour, Ernest Borgnine, Arthur O'Connell, Parker Fennelly, Donald McKee.
Cinematography: Joseph C. Brun
Film Editor: Angelo Ross
Art Director: Herbert Andrews
Original Music: Louis Applebaum
Written by Lemist Esler, Virginia Shaler original story suggested by and developed from the research of J. Sterling Livingston story treatment by Lawrence J. Dugan, Leonard Heideman additional dialogue Leo Rosten
Produced by Louis de Rochemont
Directed by Robert Siodmak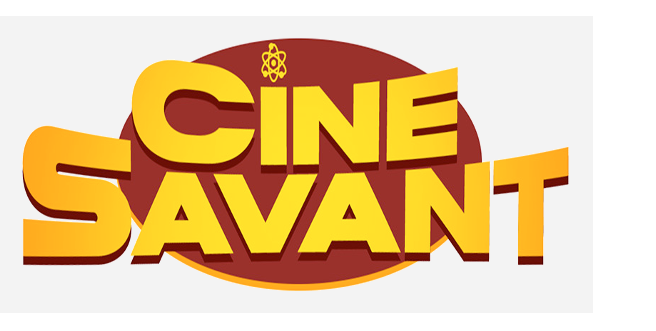 As its re-premiere was a mid-pandemic event with almost no promotion, it's likely that Robert Siodmak's superb The Whistle at Eaton Falls is still a largely unknown title. The show has apparently been MIA almost since it came out. I suppose it's been hiding in plain sight, as TV screenings were common enough before the 1980s when most independent TV stations ceased late-night movie programming. I mean, even 'Steven Scheuer's Movie Guide' covered it, even if they weren't enthusiastic, and misspelled the title:

Columbia Pictures barely distributed Eaton Falls in 1951 and allowed the rights to revert to its independent producer, the famed Louis de Rochemont. He's still famous for the March of Time newsreels and the features The House on 92nd Street,  Boomerang! and Lost Boundaries, to name just three. De Rochemont even became involved in 3-panel Cinerama features. Much later, that tangential connection made possible Whistle's recent restoration.
The Whistle at Eaton Falls is a refreshing, surprisingly positive movie about a small-town labor clash. It isn't a gangster movie and it's not very violent. The viability of a one-employer New Hampshire town is jeopardized because a plastics plant may have to close. The labor-management problems are not over-simplified and the personal conflicts we see are entirely credible. Adding to the fresh, non-Hollywood approach is a remarkable cast that features several acting favorites early in their careers and a number of Broadway actors that didn't pursue extensive film careers. And as Alan K. Rode comments, 'what other movie has the names Lloyd Bridges and Dorothy Gish above the title?'

"Who will pay their wages? Who will feed their kids?"
When a shoe factory closes Doubleday Plastics is the last employer standing in Eaton Falls. Old man Daniel Doubleday buys new mold machines but even then worries that he must lay off half of his work force. When Doubleday's widow Helen (silent movie legend Dorothy Gish) takes charge, she hires labor local president Brad Adams (Lloyd Bridges) as her new plant manager: She believes labor-management cooperation is the only way to keep the plant running. Brad soon learns he can't make everyone happy — Doubleday is underbid on a big Navy contract and he sees no way to cut costs. When Brad is forced to shut down the plant for an undisclosed period of time some of his union friends turn against him, and his outright enemies close in for the kill. It's lonely at the top — but Brad isn't willing to give up.
Eaton Falls fronts an impressive roster of fine actors early in their careers. The feisty Murray Hamilton (the mayor in Jaws, Mr. Robinson in The Graduate) is an antagonistic union blowhard. Russell Hardie (a general in Fail Safe) plays Dwight Hawkins, a manager who wanted Brad's job. He defects to a competing company and plots to sabotage Doubleday with the help of a mole in the front office. Brad's more faithful colleagues are played by a very young Arthur O'Connell (Picnic, The 7 Faces of Dr. Lao), James Westerfield (On the Waterfront, Wild River) and Ernest Borgnine. In his second feature film appearance Borgnine makes an excellent impression, with only a handful of dialogue lines.

Favorite Doro Merande has a non-comic role. Brad Adams' spendthrift wife is played by Diana Douglas (of The Indian Fighter), at the time married to Kirk Douglas. She doesn't realize that her new standard of living hangs by a thread. Several New York stage notables make rare film appearances. Lenore Lonergan is a pro-union firebrand; she was in the original Broadway cast of The Philadelphia Story and is memorable in William Wellman's Westward the Women (1951). Broadway actress Helen Shields (Liliom) has a small part in Alfred Hitchcock's The Wrong Man. Anne Seymour had roles in All the King's Men and Pollyanna.
Musical favorite Carleton Carpenter had just appeared in five MGM pictures in less than a year, but had been discovered in de Rochemont's earlier Lost Boundaries. Here he's an imaginative commercial artist who helps Brad solve Doubleday's problems. Carleton's girlfriend is played by a very young Anne Francis, already something of a veteran at age 20. De Rochemont made a point of asking Carpenter to write a pair of songs for the show, and sing them with Ms. Francis.

Director Robert Siodmak was most noted for the film noir classics The Killers and Criss Cross.  He had soured on the new Hollywood where the director has less and less authority. He was well versed in docu-naturalism, having started back in Germany with the celebrated docu-romance People on Sunday. The producer let Siodmak make the movie his way.
Whistle was filmed almost entirely in real New Hampshire mill towns; Eaton Falls is authentic from the sidewalks up. Everyone knows everyone else's business; it's a workaday Our Town. A relaxed narrator guides us through travelogue images of a postcard-pretty community. Producer de Rochemont had already shown a proclivity for socially sensitive subject matter with his Lost Boundaries. Here the neo-realist spirit observes ordinary Americans threatened by economic change amid day-to-day issues of subsistence.
The film's unsentimental surface reminds us of angry films noir of 1949-1950 with political axes to grind about racial and economic injustice: Try and Get Me!, The Lawless and The Underworld Story — all of them HUAC blacklist bait. None of those movies have remotely happy endings, which keeps us on edge about the basically good people of Eaton Falls.

The surprise is that Whistle is not a tragic cry of protest; it isn't another noir wailing that 'the system' is doomed. We instead see Brad teaming with a core of workers to solve a technical problem that might give Doubleday a practical edge in cutting costs. If Brad can prove his team's improvement to the molding process AND stave off an underhanded attempt at a company takeover, Doubleday has a chance.
Pulling the company out of trouble requires more than good intentions, or 'faith in human nature.' There's no phony wave of populist benevolence that holds 'little people' in contempt, as seen in some of Frank Capra's socially-oriented classics.
Actor Lloyd Bridges must convey Brad Adams' inner strength when faced with insurmountable problems. His excellent work here would later be echoed by his actor-sons. In Francis Coppola's Tucker: The Man and His Dream, Jeff Bridges seems to be channeling his father's acting style from 38 years before. Come to think of it, Tucker is a somewhat similar movie. The aggressively optimistic Preston Tucker's new car company makes a superior product, but the movie preaches that the U.S. big business is a racket that stifles real competition.
The Whistle at Eaton Falls says some of the same things. Its final message is that everything changes, and a business manager must be clairvoyant just to keep up. Eaton Falls doesn't distort the problem in either direction, which is why its conclusion feels so good. Knowing its 'social noir' roots, I half expected our hero to end up dead in a gutter.
By 1951 social issue films had lost their appeal as audience bait. The political climate turned sour as well, with conservative editorials condemning union activity and political activism as Communist- inspired. Author Brian Neve wrote that a theater owner showing Cy Endfield's Try and Get Me! reported viewers walking out convinced they'd seen an 'anti-American' movie.
The Whistle at Eaton Falls is the kind of picture that needs highbrow critical acclaim to find an audience.  Its initial momentum may have been hamstrung by a single negative review.  Bosley Crowther's put-down in the New York Times from October 11, 1951 calls Whistle 'fuzzy and superficial,' an 'overheated discourse,' and an 'illusory deadlock out of melodramatics and sentiment.'  Crowther offers faint praise for Siodmak's direction and the realism of the real New England locations, but dismisses the film's (brilliant) assembly line innovation, when innovation is one of the few ways that old-style factories could be saved.
Another Crowther phrase implies that Whistle is vaguely anti-American: he objects to "the inertia of unemployed people in what is admitted to be a land of general prosperity."  Crowther wonders why the townspeople don't just leave town to find jobs somewhere else. The whole point of the movie is that working Americans should care about saving their communities. I can't remember when a review seemed so wrong-headed: the sentiment and melodramatics that do crop up are well-earned, and compelling.
The show's New York run at the Victoria in Times Square lasted just two weeks. A few months wandering about as a second feature, and Whistle slipped into relative obscurity.
This disc release is a good step toward righting that cinematic injustice. Whistle wins us over with its fresh ensemble of fine actors and its realistic provincial flavor. We identify with the characters and are impressed by the practical problems of running a factory. The finale's harmonious Union-Management victory is probably a Utopian conceit — as Alan says, this could be a one-contract honeymoon. But Brad can now keep the shop open, pay the bills and face new challenges. Any business person will tell you that surviving to fight another day is a basic definition for success.
---

Flicker Fusion is a new Blu-ray branded line from Flicker Alley; I have yet to see a new logo. The new Blu-ray of The Whistle at Eaton Falls is a David Strohmaier-Tom March restoration that makes this show look brand new, after 70 years on a shelf. Photographically it's stunning. Louis Applebaum's music score emphasizes the working life of Americans that still cherish community values, that don't want to relocate to a big city just to make a living.
The May 2021 'pandemic re-premiere' of Eaton Falls on Turner Classic Movies wasn't even given a host introduction. But we spotted David Strohmaier's credit and contacted him right away. Then hard at work on his major restoration for The Wonderful World of the Brothers Grimm, the editor-restorer filled me in on how he became involved.
Before pursuing his Herculean Cinerama restorations Strohmaier had already clocked a full career as a Hollywood film editor. The de Rochemont estate controlled The Whistle at Eaton Falls outright, and when restoring their 'Cinemiracle' feature Windjammer: The Voyage of the Christian Radich  David learned that they wanted to license Whistle to TCM. He found what he needed for a restoration on deposit at the Library of Congress: a duplicate nitrate negative, a safety print and an optical track. He remembers that the LoC librarian Larry Smith was eager to help as Eaton Falls was a personal favorite.
The safety print was in mostly good shape so the nitrate negative back in Washington was scanned only to replace damaged sections in Reel 5 and part of Reel 4. Everything was converted to digital files. The optical print was scanned and the track cleaned up by a company called Audio Mechanics.
David shared the digital work with his associate Tom H. March of Calgary, a former Canadian broadcast engineer. The restored feature looks pristine, as if it had been filmed yesterday. I would have to be told where damaged sections were replaced. The trailer on file suffered from heavy nitrate decomposition. David rebuilt a promotion version by covering the trailer's audio track with newly restored images.
The disc's extras show the same level of care. Alan K. Rode's commentary assembles a wealth of information about all the personalities associated with the movie, starting with Louis de Rochemont himself. By filming footage of the newly discovered Tut's Tomb in Egypt, the remarkable de Rochemont became a newsreel pioneer, and later a famous movie producer by introducing newsreel-like docudrama elements to his Fox films, notably The House on 92nd Street . . . Alan notes that Darryl Zanuck wanted to take the credit for the idea. He also details how Columbia Pictures dumped Whistle into theaters with little fanfare or promotion.
An interesting featurette on Louis de Rochemont is presented by his grandson Pierre, making use of vintage family photographs and other documentation. De Rochemont had the perfect Depression-era film job, masterminding a mini-empire of newsreel production that didn't have to turn a profit. That may account for his later fixation on quality, high-minded philanthropic entertainment.
What's billed as an 'Isolated Soundtrack' is not an isolated track at all, but a good encoding of a soundtrack record album of Louis Applebaum's orchestral score, 28 minutes in length. The same goes for the two Carleton Carpenter songs, which occupy opposite sides of a 45rpm MGM Records release. The full-length trailer is included with its extreme nitrate decomposition — which makes us appreciate that the feature's film elements were so well preserved.
The insert folder carries an excerpt from a book by Richard Koszarski with a concise account of the film's production. We are told that the film's many writing credits came about because de Rochemont hired talented non-pros, not 'overpaid' Hollywood people.
One more interesting detail from my talk with Mr. Strohmaier: he was told that a baby prominently shown in a montage of Eaton Falls family life is either Jeff or Beau Bridges. Since Beau was born much earlier it looks as if Jeff wins bragging rights. The IMDB already has Movie Star Baby Jeff appearing months earlier, in 1951's RKO release The Company She Keeps.  I'm sure we all offer best wishes for Jeff Bridges, and hope he's feeling well.
Reviewed by Glenn Erickson
---
The Whistle at Eaton Falls
Blu-ray rates:
Movie: Excellent
Video: Excellent
Sound: Excellent
Supplements:
Audio commentary by Alan K. Rode
Featurette Louis de Rochemont Remembered with grandson Pierre de Rochemont
Restoration demonstration
Original soundtrack audio (28 min.)
Archival audio: Carleton Carpenter sings Ev'ry Other Day and It's a Million to One You're in Love
Original theatrical trailer
Insert essay – an excerpt from Richard Koszarski's book Keep 'em in the East: Kazan, Kubrick and the Post-War New York Film Renaissance.
Deaf and Hearing-impaired Friendly? YES; Subtitles: English (feature only)
Packaging: One Blu-ray in Keep case
Reviewed: March 3, 2022
(6700whis)

Visit CineSavant's Main Column Page
Glenn Erickson answers most reader mail: cinesavant@gmail.com

Text © Copyright 2022 Glenn Erickson