It's smooth noir sailing with this polished noir from Universal-International and its choice cast of pros — Edmond O'Brien, Ella Raines and William Bendix, plus Vincent Price doing an excellent turn as a Machiavellian businessman, a 'frame' expert with a side specialty in double-dealing. Director Michael Gordon earns an early credit at Universal-International with a nice look: almost all exteriors are richly photographed nighttime scenes. Ella Raines is particularly good — despite the cover illustration, she's not a femme fatale, just a cautious independent woman.

The Web
Blu-ray
KL Studio Classics
1947 / B&W / 1:37 flat Academy / 87 min. / Street Date July 13, 2021 / available through Kino Lorber / 24.95
Starring: Edmond O'Brien, Ella Raines, William Bendix, Vincent Price, Maria Palmer, John Abbott, Fritz Leiber, Howland Chamberlain, Tito Vuolo.
Cinematography: Irving Glassberg
Production Designer Art Directors: Bernard Herzbrun, James Sullivan
Film Editor: Russel F. Schoengarth
Original Music: Hans J. Salter
Written by William Bowers, Bertram Millhauser story by Harry Kurnitz
Produced by Jerry Bresler
Directed by Michael Gordon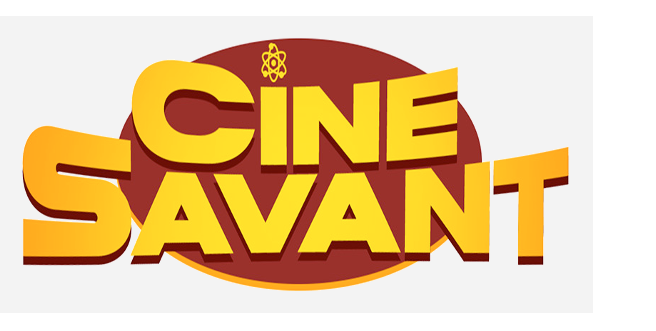 This nifty thriller wasn't included in the first Noir Encyclopedia and I'm not sure why not, as it has a full noir pedigree, starting with Ella Raines, the terrific female lead of Universal's wartime noir Phantom Lady. Ms. Raines' character in this story isn't quite as assertive as was her Carol Richman from the Robert Siodmak thriller, but she's also no shrinking violet. The Web is very much a personality-driven item: all four of the leads are in very good form, and have been handed excellent motivations. The dialogue is just clever enough to feel witty, yet sufficiently simple to allow us to appreciate the characters as credible human beings.
The mystery isn't all that ornate: viewers familiar with TV murder thrillers will have little difficulty getting ahead of the surprise ending. But it doesn't matter — we really enjoy these polished players doing what they do best.

Ambitious, nervy attorney Bob Regan (Edmond O'Brien) crashes an executive meeting at Colby Enterprises to smack company owner Andrew Colby (Vincent Price) with a small claims bill from his client. Colby is impressed with Regan's assertive attitud, and immediately offers him a job as a temporary bodyguard: an ex- business partner named Leopold Kroner (Fritz Leiber) has just gotten out of prison, and may want to do Colby harm. Regan takes the job because Colby offers a huge payoff for just a few days' work; while keeping lookout at Colby's penthouse apartment Regan cheerfully chats up Noel Faraday (Ella Raines), Colby's executive secretary. Sure enough, on the very first night Regan responds to a gunshot, finds Kroner threatening Colby and shoots him dead. Although exonerated, Regan becomes an object of suspicion to his friend on the police force, Lt. Damico (William Bendix). Disturbed by the incident, Regan investigates as best he can through Kroner's daughter (Maria Palmer) and Colby's present factotum, Charles Murdock (John Abbott). Regan begins to develop suspicions of his own, but Noel is certain that Andre Colby is on the level. Cold she be part of a hidden scheme as well?
The Web may not be an apt title for this show. The posters depict Ella Raines' beautiful secretary as a 'black widow spider' femme fatale, which isn't true. Also, the story's potential entrapment scheme is neither overly elaborate nor far-reaching: Bob Regan finds that he may have been made the patsy for a murder, but realizes that he must partially blame himself: he was too eager to take an 'easy' job at a ridiculously high pay rate. The nice twist is that every clue Regan uncovers just directs more suspicion in his direction… especially when Lt. Damico sees how much of Colby's money has just been deposited in Regan's bank account.

Harry Kurnitz and Willam Bowers have between them racked up some very good scripting credits: The Man Between, Witness for the Prosecution, Pitfall, Criss Cross, Cry Danger. The Web has excellent character writing — with most scenes coming across as exemplary. Standard encounters are beautifully handled, like Regan consulting his detective friend and only generating more suspicion. People don't state their positions directly, but instead respond to questions in ways that say that 'the issue is unresolved,' as in a poker game.
The real web is about power politics in relationships. Noel Faraday trusts Andrew Colby because he's never given her a reason to distrust him — even though he doesn't confide much in her. Colby does confide in his Number 2 operative Charles, but we get the feeling that Charles is beholden to Colby in some way. Regan hears an entirely different story about Colby when he talks to Kroner's daughter, Martha. Kroner took a rap for Colby several years ago, with the promise that he'd be taken care of when he got out (the premise of I Walk Alone, and quite a few Yakuza pictures, too). Bob Regan may be on a similar 'slippery slope': the quick $5,000 got him in the door, and Colby may plan to compromise him in other ways as well.
Actually, we can't be so sure of what exactly is going on: we assume that Regan has been set up to kill Kroner, but we don't know who's responsible. Is Noel in on it?  Or is Colby innocent, with the shady Charles Murdock pulling the strings?

The third act sports a pair of neatly-developed twists, both of which involve tricking someone into revealing the truth. Regan and Faraday's trick backfires, when they try to confront Colby with a mystery man from his past. William Bendix's Lieutenant Damico is ready to arrest Regan but at the last moment chooses another path. The film's resolution relies on established authority stretching to give Bob Regan the benefit of the doubt, a fact that may have prompted Noir gatekeepers James Ursini and Alain Silver to reject The Web as noir material: dark schemes are put in motion, but the world stays in balance and the status quo is maintained.
The Web was Edmond O'Brien's second noir hit after starring in the classic The Killers; he continued in noirs and other dark thrillers for the next twenty years, and in many of them played a romantic leading man as well. William Bendix had been in almost thirty films at this point including an Alfred Hitchcock classic and some classy noirs like The Glass Key and The Blue Dahlia. Vincent Price has one of his best roles in Andrew Colby, a suave executive who doesn't overplay his hand. Colby deftly sidesteps direct questions yet is genuinely charming, Colby comes off as both sincere and intelligent, a task Price handles much better than his somewhat thick-brained Shelby Carpenter in the better-known classic Laura. Although he contributed valued major support in all genres, Price would achieve full stardom in horror thrillers.
After launching Universal noir in Phantom Lady and appearing in films for Preston Sturges, Jules Dassin, and John Sturges, Ella Raines' career tapered off as fewer roles properly showcased her abilities. The Web is definitely Raines at her best — Noel looks great and projects a self-assured independence. She lives in Cardigan's high-rise suite but remains her own woman. Noel can really dish out the smooth dialogue. Her breezy responses defuse Bob Regan's somewhat obnoxious pickup attempts:
Bob Regan: "When I'm worth forty million dollars, I'm going to have a secretary looks exactly like you."
Noel Faraday: "Oh, my tastes are fairly simple. Twenty million would be quite enough."

Also contributing a fine performance is John Abbott, ↑  whose one starring film role is in the Republic horror item, The Vampire's Ghost. Featuring importantly in two scenes is actor Fritz Lieber, a familiar face in small parts in The Sea Hawk and Monsieur Verdoux. Lieber is often confused with his same-named son, the noted sci-fi and fantasy author who also did some acting as well.
The Web is Michael Gordon's first feature directing job at Universal; he'd previously been at Columbia. A lively enough director, Gordon did okay work at Universal (The Lady Gambles, Woman in Hiding) and was blacklisted for a time before making a stellar comeback in Pillow Talk. He was on the faculty of the UCLA film department in the 1970s but I never met him personally; we confused him with another Michael Gordon, the English editor of Curse of the Demon. Whether scripted or Gordon's invention, The Web pulls off a nice audiovisual jolt, with a '39 Steps' – style audio transition between a violent moment and a close-up of a gravel truck dropping its load.
Jerry Bresler had produced music-oriented shorts and Arch Oboler's first two features at MGM; this picture was the first of his noir efforts, the solid thrillers Abandoned, Convicted and The Mob.
---

The KL Studio Classics Blu-ray of The Web is a handsome encoding of this early Universal-International release (the merger took place late in 1946). Elements on this title are in fine shape, as can be seen by the clean, stable transfer. Cameraman Irving Glassberg contributed excellent studio lighting. Ella Raines looks great throughout.
Audio commentator Jason A. Ney is a name to remember. He's a film professor and contributor to the Film Noir Foundation's publications, and has access to the full inside story of this show. He reminds us that this is the first home video release for The Web, going back to VHS and laserdisc. He pegs the reorganization that's under way at Universal and analyzes what the film meant to every player's career. Ney tells us of a bad burn injury that Ella Raines suffered in college, a story that was news to me.
Ney calls out Edmond O'Brien as one of the most prolific noir actors, with seventeen titles to his name. Only Richard Conte can equal him. When Bob Regan applies for a gun license, Ney gives us a rundown on gun laws in New York City, with an explanation of the Sullivan Act. It's not home video, I tell ya, it's an education.
Reviewed by Glenn Erickson
---
The Web
Blu-ray rates:
Movie: Very Good – Excellent
Video: Excellent
Sound: Excellent
Supplements: Commentary by Jason A. Ney; trailers.
Deaf and Hearing-impaired Friendly? YES; Subtitles: English (feature only)
Packaging: One Blu-ray in Keep case
Reviewed: July 4, 2021
(6529web)

Visit CineSavant's Main Column Page
Glenn Erickson answers most reader mail: cinesavant@gmail.com

Text © Copyright 2021 Glenn Erickson