What we know as Chino is a Charles Bronson star vehicle all the way, and less interesting as a western than for explaining the state of the film business in the early 1970s. A good coming of age story is reshaped to appeal to Bronson fans, while the formerly front rank director John Sturges is frustrated by star demands and producer re-shoots. The extras on PI's disc show what a free-for all the set must have been — even the writer sees fit to boast about how he told Sturges where to head in.

The Valdez Horses
Region B Blu-ray
Powerhouse Indicator
1973 / Color / 1:85 widescreen / 97 min. / Chino, Valdez il mezzosangue / Street Date January 25, 2021 / available from Powerhouse Films UK / £15.99
Starring: Charles Bronson, Jill Ireland, Marcel Bozzuffi, Vincent Van Patten, Fausto Tozzi, Ettore Manni, Melissa Chimenti, Corrado Gaipa, José Nieto, Diana Lorys, Conchita Muñoz, Annamaria Clementi.
Cinematography: Armando Nanuzzi
Film Editors: Vanio Amici, Luis &Acute;lvarez
Production Design: Mario Garbuglia
Original Music: Guido & Maurizio De Angelis
Written by Clair Huffaker from a novel by Lee Hoffman
Produced by John Sturges
Directed by John Sturges, Julio Coletti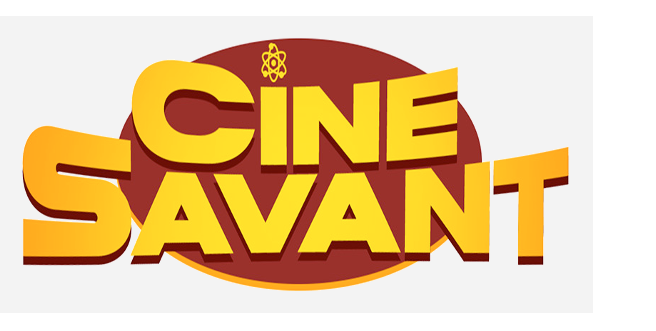 The movie we know as Chino was in the U.K. titled the same as its source story, The Valdez Horses. It's the first of three movies that Charles Bronson made for the wildcat Italian producer Dino De Laurentiis. They all made money, as Bronson had become a huge European star with Sergio Leone's Once Upon a Time in the West, a movie that barely got released here in the States. But one of the De Laurentiis projects made Bronson a major star in the U.S. as well, 1974's vigilante kill-fest Death Wish.
Lee Hoffman's original book won prizes as an 'end of an era' tale of a Mestizo who takes in a kid and shows him how he works with horses. The aspects of the book that director John Sturges expresses the best are the boy's education, the horse-tamer's relationship with a tribe of Native Americans, and especially the scenes with the animals themselves, which are excellent. Charles Bronson's interactions with the wild herd are completely convincing — even when the Alpha-male stallion takes a nasty bite out of his shoulder. Other scenes with a new foal seem equally authentic.

'Commercial requirements' pushed the story this way and that to add action confrontations and more cruel violence. The show revolves not around story sense, but the star Charles Bronson's personal taste and preferences — which couldn't be narrower.
Vagabond 13 year-old Jamie Wagner (Vincent Van Patten) hires on with the dour, sullen horse trader Chino Valdez (Bronson). Jamie is happy to learn about Chino's work with a nearby herd of wild horses. New barb-wire fences erected by local rancher Maral (Marcel Bozzuffi of "Z" and The French Connection) do harm to one of the wild mares, and Maral's cowboys pick fights with Chino whenever he comes into town. The tentative peace falls apart the moment Chino falls in love with Maral's sister Catherine (Jill Ireland). When they plan to marry, Maral goes to war.

The Valdez Horses initially offers some good qualities. A civilized tone suggests it will be more than a display of Spaghetti bloodbath cruelty (paging Michael Winner…).  Charles Bronson is so adept at horse-mounted action that we don't bother to check when a stunt rider takes his place in the saddle. The scenes of the wild stallion riding herd on his mares are excellent, as is a sequence where Chino and Jamie run a string of newly-tamed horses into town to be sold.
Much of the rest of the show is formula filler — threats, fistfights, and scenes confected to allow married co-stars Bronson and Jill Ireland to replay a macho fantasy of their (very happy) love relationship. It's no secret that producers wishing to work with Charles Bronson were obligated to hire Ireland as well. Her presence isn't as ruinous as it is in some of their other films. More power to the Bronsons, I guess; hiring a different actress wasn't going to improve the awful Breakout. Their romantic western From Noon Till Three could have been great, as its story is wistful and the music exceptionally good. All it needed was a better director.

I find the show most interesting in terms of the sinking career of John Sturges, one of the fine directors that achieved postwar career breakthroughs: Anthony Mann, Budd Boetticher, Richard Fleischer, Joseph H. Lewis and Phil Karlson. Sturges flourished in the studio system. He had talent, he was organized, and he knew how to please producers. Sturges tamed the troublesome & unreasonable Spencer Tracy, honing diplomatic skills that made possible collaborating with the domineering stars Burt Lancaster, Frank Sinatra and Steve McQueen.
But I believe that Sturges' enthusiasm and drive were eroded by the movie industry's shifting power dynamic. His 1960s projects required overpriced, powerful stars that wanted more control — to direct their directors. It looks as though Sturges' judgment for material faltered as well — he didn't give enough attention to the modest but promising The Satan Bug, and instead squandered his career momentum on the bloated, unfunny comedy The Hallelujah Trail. Sturges' truly superior Hour of the Gun is the last show to really display his talent. Everything afterwards plays like work for hire, always competent but seldom distinguished.

My take on the filming of The Valdez Horses comes from Glenn Lovell's biography Escape Artist, but be aware that other accounts vary widely. Bronson's price tag was a million dollars, which is possibly why De Laurentiis set The Valdez Horses up to be filmed relatively inexpensively in Almeria, Spain. After his unhappy experience with Clint Eastwood on Joe Kidd, Sturges hoped for less interference from his former associate Charles Bronson. Sturges once again found his authority to shape the film strongly limited. He was stuck with Jill Ireland and stuck with the desert of Almeria. He put his best effort into the scenes with the excellent Vincent Van Patten (Rock 'n' Roll High School) and reportedly went to great lengths to shoot the film's convincing wild horse scenes.
When shooting began the screenplay was reportedly a thoughtful character study in a western setting, with the only action being the wild horse material. When ordered to add a new fistfight, a gunfight and a love scene, Sturges asked Elmore Leonard to find a way to slip them in. Thus a different story became a standard western. As it stands now, we wonder why Maral's racist cowboys haven't killed Chino Valdez long before. The added scenes are integrated well in terms of continuity, but not for character logic.
The love scenes are all on the odd side. Did Elmore Leonard write the bathtub scene?  Chino's earlier hesitancy when talking to Catherine was fairly sensitive, for a Bronson film, anyway. Suddenly the ladylike Catherine interrupts Chino naked in his bath and becomes the sexual aggressor.

The concluding shoot-out just seems tacked-on. Chino shouldn't worry about his future. He never misses and all his shots are clean kills, so he ought to have a great future with Buffalo Bill. After losing six or seven men Maral just calls it a day. But I guess that doesn't mean that Chino can marry his sister.
That's marginally preferable to the book's original ending. As written by Lee Hoffman, Chino Valdez gives up entirely, shoots all his horses dead and moves on. I wonder if anybody seriously wanted to use that ultimate downer for the movie…
We're told that six months after John Sturges left the picture more retakes were made, including the actual sex scene. In a gratingly obvious dialogue thread, Catherine equates Chino with the stud stallion that sires all of the wild horses. Jill Ireland shows little sensitivity with any of this, with the result that we don't know if she's waxing poetic, or if she wants to tear her clothes off while shouting 'take me you wild half-blood.' Mr. & Mrs. Bronson may have had a high time filming the re-shoot material, but it couldn't be more tasteless. Chino arrives just as Catherine is watching the stallion mount one of his mares.The spectacle inspires Chino to simply rape her … a 'macho movie' rape where she struggles for a few seconds but then changes her mind. How many vintage films are now tainted as politically unacceptable because of lazy scenes in which women are essentially assaulted, but then melt and surrender to the kisses of a 'real man?'

The show reportedly took three months to film, not counting the later re-shoots. De Laurentiis gave retake director Julio Coletti sole director credit on Italian prints, even though 'a film by John Sturges' remained as well. The show's U.S. release came almost three years later, a delay that enabled Sturges to squeeze in two more paycheck assignments before calling it quits. Sturges retired and concentrated full time on his boating hobby.
Little of The Valdez Horses shows John Sturges at his best. The zoom lens gets a lot of use, and many compositions simply center on Bronson or flatter Ms. Ireland. Sturges stages a brief Christmas celebration with feeling, and a longer sojourn in the Indian camp is one of the most convincing sequences of its kind. The attitude toward Native Americans is respectful and refreshing, even if Sturges has to throw in a topless shot of the Indian woman (Diana Lorys?) who pulls Bronson into his tent. This being a Bronson vehicle, all babes throw themselves at him.
When Maral's men corner Chino in the high rocks, I for a minute thought the show would conclude with the Indians riding to the rescue and enforcing the peace. Nope, we instead watch a typical Spaghetti turkey shoot, followed by a downbeat coda.
---

Powerhouse Indicator's Region B Blu-ray of The Valdez Horses is a clean and bright encoding of a film that looked drab and dull in 'Intercontinental Releasing's' 1976 prints. European Technicolor prints may have looked better but what we see can't compete with the rich, exciting outdoor feel of Sturges' previous western Joe Kidd. The audio track is well-mixed, and Guido & Maurizio De Angelis's guitar soundtrack has an agreeable flavor, even if their main title song is no keeper.
Author and Charles Bronson biographer Paul Talbot provides a spirited commentary that offers his take on the film's creative power struggle. A featurette with makeup man Giannetto De Rossi has some cute anecdotes. In a second featurette uncredited screenwriter Stephen Geller holds court for twenty minutes, bad-mouthing John Sturges and assuring us that he always knew best about every issue. Geller's viewpoint might be accurate, but he's just too self-satisfied describing how he told off Sturges and De Laurentiis.
PI offers the film with title sequences for The Valdez Horses or Valdez il mezzosangue, but both encodings are the same length and have English soundtracks only. Other extras are listed below. As the disc came in just a day ago. I have not yet been supplied with a copy of its insert booklet. The little publications are always a major plus with Powerhouse Indicator releases.
Reviewed by Glenn Erickson
---
The Valdez Horses
Region B Blu-ray rates:
Movie: Good +/-
Video: Good + plus
Sound: Excellent
Supplements: Audio commentary with biographer Paul Talbot; Dust and Sweat (2021, 16 mins) with make-up artist Giannetto De Rossi; Gambling on the Horses (2021, 21 mins) with Stephen Geller. Alternate titles and credits, French theatrical trailer, U.S. TV spot, image gallery. Limited edition 36-page booklet with an essay by Roberto Curti, an archival on-set report with contributions from Charles Bronson, Jill Ireland, and John Sturges, extracts of interviews with Bronson and Ireland, an overview of contemporary critical responses, and film credits.
Deaf and Hearing-impaired Friendly? YES; Subtitles: English (feature only)
Packaging: One Blu-ray in Keep case
Reviewed: January 3, 2021
(6420vald)

Visit CineSavant's Main Column Page
Glenn Erickson answers most reader mail: cinesavant@gmail.com

Text © Copyright 2021 Glenn Erickson