This lesser-known suspense thriller is an excellent adaptation of a novel by Graham Greene, and a fine showcase for actor Anthony Hopkins and the upcoming Kristin Scott Thomas, with an able assist from Derek Jacobi. A Paris lawyer is sentenced to die as a random hostage of the German occupiers, but swaps with another prisoner with a desperate, questionable death-cell contract. Three years later, he must pretend not to be himself when he returns to the house he traded for his life, to face a woman who has sworn to kill the man who allowed her brother to die. Fans of Hannibal Lecter will be impressed by Hopkins' deep, absorbing performance — the show's moral tension and strange twists of fate are quite moving.

The Tenth Man
Blu-ray
KL Studio Classics
1988 / Color / 2:35 1:85 1:66 widescreen 1:37 Academy / 99 min. / Street Date August 30, 2022 / available through Kino Lorber / 24.95
Starring: Anthony Hopkins, Kristin Scott Thomas, Derek Jacobi, Cyril Cusack, Brenda Bruce, Timothy Watson, Jim Carter, Geoffrey Bayldon.
Cinematography: Alan Hume
Production Designer: Michael Stringer
Art Director: Cliff Robinson
Film Editor: Millie Moore
Original Music: Lee Holdridge
Written by Lee Langley from the novel by Graham Greene
Produced by William Hill, David A. Rosemont, Michael Stringer
Directed by Jack Gold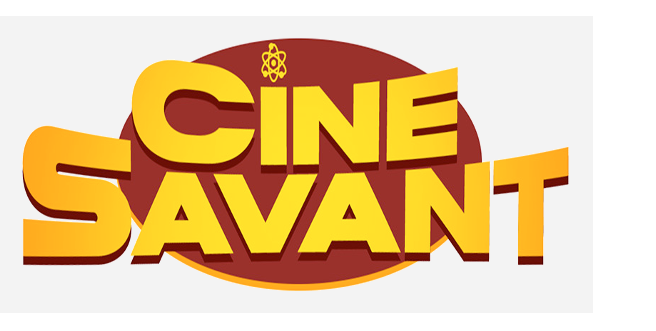 Anthony Hopkins really hit big in 1991's The Silence of the Lambs. Always a great actor, he excelled in everything, not just prestigious productions. He's a big reason to see Juggernaut, and he's terrific when stretching to play a no-nonsense spy in the uneven When Eight Bells Toll. There are mistakes like Audrey Rose and Magic. . . But a very worthy Hopkins feature that fell between the cracks is 1988's The Tenth Man. Some say that it began as a feature, because its executive producer William Self had just left CBS to make theatrical films. It was eventually finished as a TV movie anyway.
The Tenth Man is a neatly-produced tale with an excellent role for actor Hopkins, one that suits the actor's skill with shades of nuance. The source is a story by the great Graham Greene, whose famous 'intrigue' thrillers (This Gun for Hire,  The Third Man,  Our Man in Havana) are matched by fascinating dramas informed by what his literary critics identify as 'Catholic' themes: End of the Affair,  The Fugitive. Numerous excellent movies have been made from Greene stories — and a few mix the two themes, such as the gangster tale Brighton Rock. Some say that everything Graham Greene carries a streak of Catholic morality.

Grahame Greene's book was published in 1985; it comes from an unproduced MGM project from forty years earlier, when he was working in Hollywood. Filmed in France and directed by Jack Gold, it resists big-scale production values but does an excellent job of sketching its period setting: Paris during the German occupation, and a little town 'about an hour away by rail.'
Paris attorney Jean Louis Chavel (Anthony Hopkins) lives alone in the big country house he inherited; he owns land and has money in the bank. He may have been too timid and cautious to start a family of his own. Chavel's life disappears when the German occupiers seize 30 random Frenchmen off the street to form an execution pool: 3 citizens are to be shot for every German attacked by the resistance. In the prison dungeon Chavel's name comes up in a lottery selecting who is to die. Breaking down in terror, he offers to turn all his possessions over to whoever will take his place. To the surprise of the other arrestees, the sickly young Michel Mangeot (Timothy Watson) volunteers: he wants his impoverished mother and sister to remember him as a hero who made them rich. Chavel draws up a proper hand-written gift deed for Michel, and then a will; prisoners Breton and Pierre (Paul Rogers & Jim Carter) witness it. Chavel is stricken with guilt at the last minute, but Michel won't back out of the deal.

Three years later liberation frees the prisoners. The bearded, haggard Chavel has survived. His business is wiped out, long gone; he gravitates back to his town and to his house, to discover that Michel's sister and mother have indeed taken rightful possession of his house. Thérèse Mangeot (Kristin Scott Thomas of Richard III and Gosford Park) accepts Chavel's lie that he is 'Jean Perette,' a prisoner who knew both her brother and Chavel. He is given a meal but stays on as a handyman. Thérèse wants 'Perette' around so that he can identify Chavel, who she is certain will return to his former home. Thérèse has formed a personal hate vendetta against Chavel, and won't sleep well until she kills him.
As adapted by screenwriter Lee Langley, The Tenth Man is an intense small-scale drama with a built-in suspense factor. What in a synopsis might read as contrived becomes compelling due to the excellent writing and the strong performances. Anthony Hopkins plays meek and careful, a survivor haunted by his own survival — but who could blame any man for taking any way out of Chavel's predicament?  Re-established in his own house, 'Perette' shows himself as thoughtful and penitent. He works through his burden of guilt by trying to help Thérèse get free of her commitment to vengeance. The themes of guilt, transference of identity, and Christ-like sacrifice are never broached in direct religious terms, but they're deeply felt. Michel chose death to help his loved ones, but he may also have achieved a personal state of grace.

Graham Greene avoids some clichés beautifully. Jean Louis Chavel was so estranged from the local townspeople that (with his beard and scar) nobody recognizes him. That includes Roche (Peter Jonfield), the local farmer he knew as a boy, who became a resistance operative and is now looking for collaborators. We nervously wait for some third-act catalyst to reveal 'Perette's' impersonation. It comes in the form of a figurative devil. Another man (Derek Jacobi) shows up at the door one night, claiming to be Jean Louis Chavel.  'Perette' plays along, hoping that this imposter's presence will cause Thérèse's hate to subside. The false Chavel is really Philippe Breton, a collaborator wanted for murder, who learned about the Michel-Chavel execution deal from his father. When Breton fils realizes that the impressionable Thérèse can be swayed by a few lies, he gets big ideas about staying on, and taking over the house.
It's not a 'Catholic mystery,' but part of the story hangs on a superstitious notion. Thérèse is certain that one night she 'felt' her brother's death from afar. Perette/Chavel assures her that, no, the execution was at dawn, a discrepancy seized by the diabolical Philippe Breton to persuade Thérèse that Perette is the fake, the villain. It's like an issue of faith, based on nothing but an imagined coincidence. The Tenth Man could have a happier fade-out, but what does happen neatly ties up a very unusual romance, and satisfies completely. It's one of the better Graham Green adaptations.

One of Chavel's fellow prisoners is played by Jim Carter, 'Mr. Carson' from TV's Downton Abbey. The younger Carter is so thin, viewers might not recognize him. The elder Madame Mangeot is played by Brenda Bruce of Peeping Tom and Hammer's Nightmare. The kind Perette has made Madame happy by helping Thérèse escort her to mass each week. Cyril Cusack has a brief role as the local Priest. We expect him to deliver a moral pronouncement or two, but Graham Greene & Lee Langley don't go that route — this Priest is more concerned that he might have to walk in the rain. He quietly probes Perette's character, to decide if it will be acceptable for the man to live under the same roof as the younger Thérèse.
The on-location production relies on a few brief street scenes to create an impression of Occupied Paris. It comes off as completely convincing — wide master shots and elaborate special effects would only remove the show's intimate feel. Although we focus tight on the characters, many details evoke a greater depth. Although she's inherited a big house, Thérèse behaves as would a poor woman. She doesn't spend her money, and her simple clothes are appropriate to the period. We like the practical white socks Thérèse wears, that now seem childish. Hopkins retains his haunted look throughout, with the nasty scar on his eye and the beard he won't shave, to hide from his former neighbors. We accept that he wouldn't necessarily be recognized, found out.
---

The KL Studio Classics Blu-ray of The Tenth Man has the scale of a TV movie, yet it never feels confined or claustrophobic. It was filmed in France by celebrated pros. Cameraman Alan Hume shot The Kiss of the Vampire, The Return of the Jedi and several Roger Moore 007 adventures; production designer Michael Stringer was an art director on Fiddler on the Roof.
MGM's excellent transfer improves greatly on what we saw on TV in 1988, and the widescreen version gives the show a satisfying big-screen look. Kino's disc also includes a 1:37 full frame version, as it was shown on TV, for viewers that like to see empty floors and the headroom above the actors. Only the style of the titles and the occasional fades for TV commercials give away the film's TV origins. Of special note is Lee Holdridge's lush, soundtrack score, which provides just the right tone of emotional support.
The Tenth Man's compressed drama didn't have the needed big 'hook' to perform as a feature film in 1988 — there's little here from which to fashion an arresting movie trailer. A distributor would have had to promote the show as Great Art by Anthony Hopkins, and hope for a smaller prestige release. The network TV presentation did attract awards. The Golden Globes nominated it for best Miniseries / TV Movie, and for both Hopkins and Jerek Jacobi. Derek Jacobi won a primetime Emmy for Supporting Actor.
We appreciate Kino's dual format presentation. They offer no other extras save a string of trailers for films by Anthony Hopkins and Kristin Scott Thomas.
Reviewed by Glenn Erickson
---
The Tenth Man
Blu-ray rates:
Movie: Excellent
Video: Excellent
Sound: Excellent
Supplements: Trailers.
Deaf and Hearing-impaired Friendly? YES; Subtitles: English
Packaging: One Blu-ray in Keep case
Reviewed: August 24, 2022
(6784tent)

Visit CineSavant's Main Column Page
Glenn Erickson answers most reader mail: cinesavant@gmail.com

Text © Copyright 2022 Glenn Erickson