The term 'filmed opera' in no way describes this phantasmagoria. Powell & Pressburger re-envisions the Offenbach work with dance sequences refracted through a cinematic prism. It's high art made for the movies, without the condescenscion seen in Disney's Fantasia. The stars are Moira Shearer and Robert Helpmann. Powell perfects techniques from Black Narcissus and The Red Shoes to fuse music, theater, dance and cinema; Martin Scorsese calls it a 'composed film.' This full restoration reinstates footage not seen since the first previews in 1951.

The Tales of Hoffmann
Blu-ray
The Criterion Collection 317
1951 / Color / 1:37 Academy / 133 min. / available through The Criterion Collection / Street Date June 7, 2022 / 39.95
Starring: Moira Shearer, Robert Helpmann, Ludmilla Tchérina, Anne Ayars, Pamela Brown, Léonide Massine, Frederick Ashton, Mogens Wieth, Robert Rounseville;
— And the voices of: Robert Rounseville, Monica Sinclair, Bruce Dargavel, Fisher Morgan, Rene Soames, Dorothy Bond, Grahame Clifford, Murry Dickie, Margherita Grandi, Owen Brannigan, Ann Ayars, Joan Alexander
Cinematography: Christopher Challis
Camera operator: Freddie Francis
Production Designer: Hein Heckroth
Art Director: Arthur Lawson
Costume Design: Ivy Baker, Hein Heckroth
Film Editor: Reginald Mills
Choreographer: Frederick Ashton
Original Music: Jacques Offenbach
Written by Michael Powell & Emeric Pressburger, English libretto by Dennis Arundell from the French text by Jules Barbier from stories by E.T.A. Hoffmann
Produced and Directed by Michael Powell and Emeric Pressburger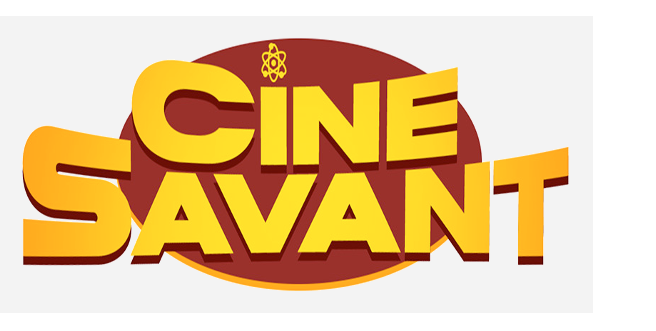 Looking for some extreme mental-visual stimulation?  Seldom has so much cinematic artfulness been carried off with such taste and discretion. This overwhelmingly rich movie has retained its rapt following; we learn that it was a formative movie experience for both directors Martin Scorsese (of course) and George Romero (not so obvious). Any three minutes of this movie yield ten times more creative density than the best of music videos.
Filmed opera has always been popular; we're told that there were silent adaptations of operatic stories in which people sang but were not heard. The Tales of Hoffmann uses the Jacques Offenbach opera as a springboard to an expanded experience that rallies everything that cinema could be in 1951. Exending extravagant theatrical design with surreal visuals, the movie takes operatic artifice to a new level. Every one of a million details on view have been crafted, shaped and tested to create a fantastic, unreal world. It's impossible not to be drawn into it.
The 'Archers' collaboration of Michael Powell and Emeric Pressburger reached a peak of popularity with their 1947 The Red Shoes, a Technicolor dazzler that brought high-toned art to audiences that might never have bothered to attend a real ballet performance. Jack Cardiff's striking colors illuminate ballerina Moira Shearer's ambition to dance with the lethal red shoes of a fairy tale, shoes that force their wearer to dance until death. It's said that ballet schools for young girls took a leap in popularity that year.
The movies of Powell and Pressburger were always about experimentation. Producer Korda wanted a follow-up to The Red Shoes, and that film's music director Thomas Beecham sold them on the idea of doing an entire opera-ballet in a fantastic style similar to the Red Shoes ballet number. The adaptation of The Tales of Hoffmann makes the composer a character in a collection of three stories, each a doomed romance.

The entire story is told in dance — when people aren't actually dancing their movements are 'attuned' to the music. Hoffmann (Robert Rounseville) sends a love note backstage to his dancer sweetheart Stella (Moira Shearer), but it's intercepted by the devious and possesive Linsdorf (Robert Helpmann). While waiting in a bar with his best friend Nicklaus (Pamela Brown, playing a man) for the performance of The Dragonfly Ballet to finish, Hoffmann tells three tales of frustrated love. In The Tale of Olympia Hoffmann falls in love with a beautiful dancer (Shearer again), not knowing that she's an automaton created by the magician Coppelius (Helpmann again). In The Tale of Giulietta Hoffmann is bewitched by the vain Giulietta (Ludmilla Tchérina) and almost loses his soul to a magic mirror. And in The Tale of Antonia Hoffman travels to a Greek island and falls in love with Antonia (Ann Ayars), who will die if she sings again.
The Tales of Hoffmann is a hard sell to fans that expect filmed opera to just be singers standing in scenery, performing vocal gymnastics that require refined tastes to appreciate. It's also true that viewers incapable of relating to older music forms may have trouble engaging. The Red Shoes is a straight backstage drama with ballet sequences that range from slightly stylized to deliriously surreal. Hoffman offers a wealth of audio-visual stimulation that asks to be accepted as the whole show. Powell & Pressburger don't 'interpret' the arts of music and dance for a wider public. Their 'musical camera' approach presents emotional impressions through color, movement and sound, not immediate identification with conventional characters.

Is it overdone?    Umm . . . define 'overdone.'
Most filmed operas play against giant sets and some are restaged on real locations, but it all boils down to not-necessarily-photogenic stars standing and singing. The Archers opt for an entirely cinematic landscape of illusions that could only be done in the camera. Powell's clever 'arts and crafts' technique relates more to Georges Méliès' silent film work than to modern optical trickery.
The end of Black Narcissus was apparently a major impetus for these 'arts-' related musicals. The conclusion of Narcissus slips into an 'operatic' mode for its most dramatic sequence. A madwoman with murderous intentions approaches another on a towering precipice. Powell worked backwards from the normal plan: he first recorded the score and then engineered his visuals and action to follow the music, as in an animated cartoon. The entire sequence was clocked and plotted to the split second; actors performed to audio playback. This 'composed film' approach was then applied the ballet scene in their next film. The Red Shoes broke a barrier of literalism in musical film.

The only real progenitor of this in studio filmmaking was Busby Berkeley, but his work (with exceptions) sought to enlarge the glamour and spectacle of a stage show, 'expanding' the dance stage. Powell and Pressburger's abstract camera magic works at levels of subtlety unseen in Berkeley's universe of smiling chorines multiplied to infinity. Cameraman Jack Cardiff treated the screen as if it were a canvas; to achieve the correct imagistic note he might simply dash a superimposed brushstroke of color across the screen.
Because all of Hoffmann is done to playback, the actors and dancers lip-sync to voices not their own. The freedom from recording sound on the set gave the filmmakers the flexibility of silent movie days. Actors could be talked through scenes. The unwieldy Technicolor camera did not need its enormous and awkward sound blimp, making camera moves of every kid much easier.

Hoffman is an extended visual effect, mostly accomplished within the camera. Miniatures and superimposed artwork scenery are used quite a bit, while many sleight-of-hand jump-cuts and split screens are done without resort to optical trickery. For the best-known piece of Offenbach music, the Barcarole, a cartoonish gondola courses left to right across the screen. It's stagecraft writ large, except the scenery and the camera do as much 'dancing' as do the ballerinas. The evil characters played by Robert Helpmann don't always dance, but he moves so closely with the music that he seems to be part of it. Nowadays Helpmann is probably best known as The Child Catcher from Chitty Chitty Bang Bang.
Dancers Moira Shearer, Helpmann, Léonide Massine and Ludmilla Tchérina are riveting presences; Any Ayars is truly beautiful, and sings for herself as well. The nominal hero Hoffmann doesn't hold our attention to the same degree. He's curiously passive and unsympathetic in all three stories. The first and second stories are the strongest. Tchérina's Giulietta is sort of a Succubus-vampire leading Hoffmann to his doom, while Shearer's Olympia is revealed as a mechanical puppet reminiscent of Mary Morris's deadly multi-armed statue in Powell's The Thief of Bagdad. It's quite disturbing to see Olympia disassembled like the flying horse from the same film.

Genre criticism can lead to various academic cul-de-sacs, especially when fitting unusual films into established pigeonholes. Phil Hardy's Encyclopedia of Science Fiction Films lists The Tales of Hoffmann as Sci Fi because of the 'robotic' dancer Olympia. Martin Scorsese's commentary enthusiastically explains how one amazing visual invention for the final The Tale of Antonia relates to refined horror. Ann Ayars' Antonia exits a room in a hurry, but the door takes her back into the same room, evoking a haunting 'no escape' motif. Mario Bava employed the same space-warp distortion for his Operazione Paura. With its macabre themes, puppet masters and domineering mountebanks, Hoffman definitely rubs shoulders with horror art delirium.
The Tales of Hoffmann is a superb opera film that challenges the general audience. Most of what we see remains at a stylized remove: viewers caught unawares may not understand what they see but they certainly won't be bored. I recall the movie being discussed mainly when some pundit wanted to argue that movies could 'be art' if they tried hard enough. We had a 1960s encyclopedia that 'justified' discussing Motion Pictures by fixating on artsy fare. The Tales of Hoffmann exemplified the distinction between high art and whatever vulgar thing Hollywood was doing.
It's doubtful that Michael Powell and Emeric Pressburger ever worried themselves with such concerns.
---

The Criterion Collection's Blu-ray of The Tales of Hoffmann is listed as a 4K digital restoration by The Film Foundation and the BFI National Archive. A major piece of news is that it is several minutes longer than Criterion's previous DVD from 2005: 'newly rediscovered footage' has been restored.
According to a statement in the audio commentary, the new footage is in the opening to the third tale Antonia. The macabre episode begins with several minutes of establishing talk, and an entire song that had been cut after some initial screenings. The missing material was found intact in the film elements used to perform the full digital restoration. A brief coda has been restored to the show as well, a 'magic spectacles' curtain call for the actors and vocal talent. It's charming, every bit as gratifying as the curtain call at the end of John Ford's The Quiet Man.
The digital restoration really helps Hoffman. Earlier copies were made from Eastmancolor composites with occasional misregistration problems, resulting in red fringes around some objects. Martin Scorsese's commentary remarks are now thirty years old, having been recorded for a laserdisc. He keeps mentioning missiong visual details that we now see very clearly. Scorsese repeatedly exclaims 'this sequence coming up is amazing' — at least ten times. He's really into every moment of this picture.

Bruce Eder joins Scorsese on that commentary, which strives to communicate the appeal of the film, often through Scorsese's personal experience. The talk is a big help with engaging with the artistry on screen. Eder opines that Hoffman is the last important Archers picture, that Powell's subsequent opera movies were not as good, and that their last VistaVision efforts The Battle of the River Plate and Ill Met by Moonlight were unworthy. That's a pretty restrictive thought, considering the special qualities of the war pictures.
Repeated from the 2005 DVD is a talk by director George Romero, who articulates his personal romance with the film. He gets down to errata as intimate as his suspicion that whenever he wasn't renting the one 16mm print in Manhattan of The Tales of Hoffmann in the 1960s, Martin Scorsese was. Both filmmakers remember that the show was first viewable only in B&W, and in incomplete versions, at different durations. Scorsese talks of a New York screening that secured a 16mm Technicolor print — which turned out to be missing an entire dance episode.
Another extra is a short subject dance film by Powell from 1956 called The Sorcerer's Apprentice. It's presented in its original CinemaScope format, but appears to be the same rough transfer of a slightly damaged print. Also present are a hefty gallery of artwork and stills, an original trailer and a good essay from Ian Christie. Everything filmed by Michael Powell & Emeric Pressburger is worthy of being fully restored and made available. What Criterion can license is likely limited by the work being done by archives and restoration establishments; we still eagerly await full restorations of the masterpieces A Canterbury Tale, I Know Where I'm Going! and The Small Back Room.
Reviewed by Glenn Erickson
---
The Tales of Hoffmann
Blu-ray rates:
Movie: Excellent
Video: Excellent
Sound: Excellent
Supplements (from Criterion):
Audio commentary from 1992 by filmmaker Martin Scorsese and critic Bruce Eder, newly updated by Eder
Interview with filmmaker George A. Romero from 2005
The Sorcerer's Apprentice (1956), a short musical film based on the Johann Wolfgang von Goethe story and directed by Michael Powell
Galleries of Hein Heckroth's design sketches and paintings, and production and publicity photographs
Trailer
Insert folder with an essay by film historian Ian Christie.
Deaf and Hearing-impaired Friendly? YES; Subtitles: English (feature only)
Packaging: One Blu-ray in Keep case
Reviewed: June 11, 2022
(6743hoff)

Visit CineSavant's Main Column Page
Glenn Erickson answers most reader mail: cinesavant@gmail.com

Text © Copyright 2022 Glenn Erickson