Alvin Straight is not the twisted David Lynch character audiences expected… he's a well-adjusted old Iowan with the same kinds of regrets that most people have. Taken from a true story, Alvin can't drive and hasn't much money, but he undertakes an eccentric Odyssey that in different circumstances might get him committed. And there's the rub — his 'impossible' 5 mph trek across Iowa becomes a voyage of affirmation. Lynch is no cheater: we may expect bloody disaster but he instead gives us a statement about common decency and goodwill from his own Midwestern roots. This one movie will lower your blood pressure by 10 points.

The Straight Story
Region Free Blu-ray
Viavision [Imprint] 61
1999 / Color / 2:39 widescreen / 112 min. / Street Date August 25, 2021 / Available from / 39.95au
Starring: Richard Farnsworth, Sissy Spacek, Dan Flannery, Everett McGill, Barbara Robertson, James Cada, Sally Wingert, Kevin P. Farley, John Farley, John Lordan, Russ Reed, Harry Dean Stanton.
Cinematography: Freddie Francis
Production Designer: Jack Fisk
Costume Designer: Patricia Norris
Film Editor: Mary Sweeney
Original Music: Angelo Badalamenti
Sound Design by David Lynch
Written by John Roach, Mary Sweeney
Produced by Neal Edelstein, Mary Sweeney
Directed by David Lynch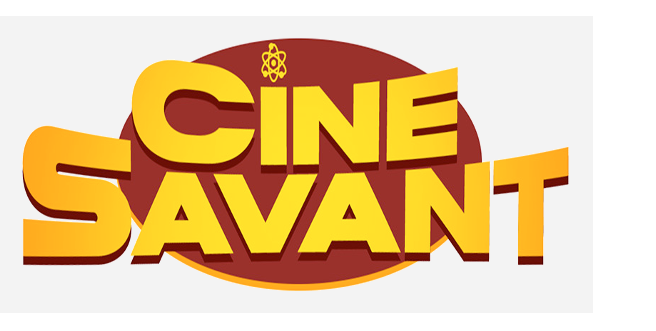 Something that this particular curmudgeon distrusts about our current cultural news cycle are the 'inspirational events' frequently publicized on the Network news. People run, walk, bicycle and for all I know pogo-stick their way across the state, or the country, to raise money. It's always to 'raise awareness' for a problem issue or another that ought to be an ordinary part of the national budget (making life work for people) instead of a one-off charity event. And I say this in the knowledge that these stunts are good efforts by people that want to do good, not promote themselves. In defense of my poor attitude, how many people remember exactly what deserving social cause was behind the 'bucket pledge' seven years ago?  A relative asked me to pour a bucket of ice water over his head. And I'm not complaining just because half the water seemed to splash back on me.
The story of Alvin Straight is the antithesis of a publicity stunt; the elderly Iowan just wanted to visit his brother in Wisconsin, 240 miles distant, and wanted to do it alone, on his own steam to speak, as a gesture both of his independence and his commitment. The only way Alvin figured he could make the trip was on a riding lawn mower. He weathered a false start and several breakdowns, and at one point had to wait for his Social Security check to arrive to finance a repair. The whole trip took six weeks. Word of it got around, but when the media came calling to promote his 15 minutes of fame Alvin wouldn't cash in. He declined to appear on TV with Leno or Letterman.

David Lynch's The Straight Story gained attention by doggedly pursuing an agenda opposite the filmmaker's 'freak show' public image: it offers no violence, no sex perversion, no insanity or general grotesquery. Yet Alvin Straight's lifestyle is central to Lynch's artistic concerns. The plain-spoken director understands the Middle American experience — Lynch himself was born in Montana and grew up in places as diverse as North Carolina and Idaho.
After the disturbing impressions made by Eraserhead, Blue Velvet and Twin Peaks  initial viewers may have received The Straight Story the same way we first watched Alfred Hitchcock's The Birds: everything is so calm and measured that we're sure something unspeakably profane or obscene will break through. But Lynch has no cynical tricks up his sleeve. A 'reverse tension' continues throughout, a strategy only he could get away with. This is sincere. It's on the level.
73 year-old Alvin Straight (Richard Farnsworth) has stopped drinking for his health but won't allow his doctor to do any tests for his various aliments. He also has weak hips and must walk with two canes. Alvin finds a purpose and a mission when his estranged brother Lyle suffers a stroke. Having no driver's license and wishing to see Lyle on his own, Alvin asks no-one for aid or even permission. On a power lawn mower and towing a handmade trailer just big enough to sleep in, he sets out across the state, cruising down the highway soft shoulder at 4 and 5 mph. The adventures on the road have one thing in common: he meets mostly helpful people and a few that are extremely understanding about his doubtful Odyssey. Alvin's patient, experienced approach to all problems wins over almost everyone.

David Lynch's cartoon strip The Angriest Dog in the World ran in alternative newspapers starting in the early 1980s. It ran for nine full years, re-drawn every week but basically unchanged. The first scene in The Straight Story reproduces the cartoon's down angle on a space between two houses, but it is not the same kind of 'experimental' concept art piece. The film's studied pacing encourages us to examine each visual tableau for clues. We soon realize that the show's deliberate narrative is devoid of 'subversive' irony. What we see is what is. Nobody is waiting around the corner or across the next cut, to deliver a joke or deflate a sincere moment.
Alvin's sane, reflective and insistent attitude rules the day. His friends know better than to tell him what to do, as does his doctor. That generation of Midwesterners from the first half of the 20th century are not perfect people (you'd be surprised how many Alvin Straights are depressingly racist) but some actually practiced the 19th century values they preached, of honesty and fair play. TSS amuses and cheers us at every step of Alvin's quest. His every interaction becomes a positive moment. What we at first might think is a sly running gag, becomes a statement about essential sincerity.

Sissy Spacek is Alvin's daughter Rose; she suffers from a speech impediment that's misconstrued as a mental issue, a problem that we later learn might be associated with a tragedy. They're kind to each other and enjoy simple things, like sitting to enjoy a powerful Iowa lightning storm as if it were a movie attraction. At one point Alvin buys a used riding tractor mower from Tom, a John Deere dealer (Everett McGill, sans stillsuit). Their negotiation carries an unstated ritualized respect: the money issue is approached indirectly, until expressions of satisfaction are achieved. If either party is aiming to low-ball the other, it's fully disguised; the point is to walk away with a deal that leaves a healthy relationship for future dealing. They both know that they'll continue to be neighbors, that a good name will spread across the whole region.
Later on Alvin defuses an argument between two repairmen who happen to be brothers. He disputes their jacked-up price without calling them cheats. Listening to their bickering, he makes a statement from his own experience about the need for brothers to resolve their differences. Alvin has wasted enough precious time with his own brotherly dispute.
The screenplay by John Roach and Mary Sweeney makes Alvin seem the perfect fellow traveler for a stranger on a road. When Alvin counsels a teen runaway (Anastasia Webb) the brief parable he offers is apparently well received. I'm wary of the 'old sage' road movie cliché, as elderly characters are often exploited for easy profundity, or to deliver an author's message. Another exceptional good use of the character is in Paul Mazursky's Harry and Tonto — Harry's 'wise' influence on the young is definitely hit and miss.
Speaking his mind to strangers is therapeutic for Alvin as well. When he describes what it's like to be old to a group of camping bicyclists, we wonder why none of them make light of his fairly negative statements, just to be sociable… from younger guys on a fun weekend we'd expect a few sarcastic jokes or cynical remarks. Later on Alvin relates much more serious pieces of his life story — an awful wartime admission, and perhaps a veiled clue to Rose's tragedy — that make us think he might have an emotional breakdown. But Farnsworth's sincerity and Lynch's judicious editing keep things from becoming mawkish.

Alvin is determined to never act like a hobo even when his travel plans fall flat. He firmly rejects handouts — he won't impose by accepting in invite to breakfast. Strangers respect his old-school manners, especially homeowner Danny Riordan (James Cada) who allows Alvin to camp on his lawn until the little tractor can be repaired. There's a hint of Masonic righteousness to Alvin's meeting and parting on the level and the square. Are all Iowans so trusting, tolerant and generous?  It doesn't serve us to think of the reception a carload of African Americans, Asians, Middle-Easterners might be given… but hey, nowadays it seems a good thing to see Americans treat their own neighbors with kindness.
We fully expect Alvin's highway trek to fall apart before he barely begins: it doesn't happen. Alvin has horse sense — when a thunderstorm hits, he takes refuge in a handy barn just off the road. Alvin is allowed to camp every night on what is presumably private property — he encounters no forbidding signs or barbed wire. I'd say that the American Frontier really closed sometime after 1960, when every highway and every piece of land got fenced off. Once upon a time we kids could roam like vagabonds, unafraid, into orange groves and off-road scrub. Today's kids can't explore their environment. They're barely tolerated on the sidewalk. The image of Iowa in 1994 is Utopian: no garbage on the roadside, with the American breadbasket overflowing at harvest time.

Several beautiful aerial montages show harvesters in action amid the clean and green towns nestled against the Mississippi River. All of this is accompanied by Angelo Badalamenti's music score, which doesn't dwell on Twin Peaks weirdness yet also avoids Ken Burns homespun overkill. Everything we see is framed by David Lynch's mysterious universe symbolism. The show's starfield bookends remind us of The Elephant Man. Alvin and Rose peer up into the stylized 'dimensional' stars and we of course assume they're thinking about life, what it all means and how is it all going to end. Again, Lynch's standoffish approach sidesteps anything that might come off as precious or pretentious.
At the end of the road is Harry Dean Stanton's Lyle, who is watery-eyed and frail and all alone. All we need to know is that Lyle appreciates Alvin's gesture, which means that the brotherly rift is already healed. The movie stands or falls on the viability of this last scene, and Lynch pulls it off. Stanton earns his third billing with less than two minutes of screen time and maybe ten spoken words.
So what is the 'subversive' David Lynch really up to in The Straight Story?  I think he's expressing his dear love for core Middle American values, the ones we honor even though evidence of their survival is hard to come by. People who talk without irony and say what they mean, who suffer fools lightly but sometimes have sound advice to offer. Alvin's values are in no way limited to parts of a map. Sure, bad things can happen, but when I've been lost or in trouble, I've found strangers willing to help even at 2 a.m. in 'the wrong' parts of Los Angeles.

This movie project can't have become possible until Richard Farnsworth entered the picture. Farnsworth was a career stuntman for decades, even if we now have difficulty imagining him tumbling off a horse. He was even part of the stunt team on Major Dundee (!). He became a featured actor only after he turned 50; audiences believe the utterly sincere, salt-of-the-plains gravity in his voice. His facial expressions make us  think of wise-sounding older relatives (if one was lucky to have any). Sissy Spacek is extremely effective as a woman whose story deserves another movie — how many people out there are living in emotional disarray due to bad events over which they had no control?
Ms. Spacek was likely a package deal, as the movie benefits greatly from the designs of her husband Jack Fisk (Raggedy Man). Fisk is the visual engine behind almost all of director Terrence Malick's films. The film's sound design was handled by Lynch himself, as that was one of his specialties back at the AFI. He even gets in a few seconds of ominous 'machine environment' audio … yes, I guess those giant grain silos must make some kind of noise when in operation.
Imagine that, a David Lynch movie distributed by the Walt Disney Company. I hadn't seen The Straight Story in twenty years; the only scene I remembered in exact detail happens between Alvin and a woman out on the open road. She's played by Barbara E. Robertson, and her one-woman rant as 'the deer woman' all but steals the show. I'll go no further with this except to say that asking my sister in Colorado about her own highway experiences led to a brother-sister bonding moment. She LOVED The Straight Story and was knocked out by Ms. Robertson's big scene — the same thing had happened to my sister several times as well.
---

Viavision [Imprint]'s Region FreenBlu-ray of The Straight Story is a beauty thanks in large part to the gorgeous cinematography of Lynch's repeat collaborator, the legendary Freddie Francis. The Blu-ray was derived from a 4K scan. Sure, the film's signature image is Alvin Straight's little tractor caravan tootling along in a silhouette formed by a sunset, but Lynch and Francis capture the textures of the Midwest without resorting to clichés. When Alvin rides in the rain we know it's a real downpour. When he passes firemen practicing on a burning building, the 'bucolic-surreal' factor never overwhelms the fact that, yes, a fire exercise is a completely credible thing to see along a road. The close-ups let us see Rose's bad teeth but also the essential decency of the clean old men Alvin meets along the way, like the bartender who's pleased to serve Alvin the one lite beer he's indulged in on his whole trip.
Previous home video presentations of Lynch's films were often closely controlled by the director, who allowed no critical analysis to be imposed on his work, preferring to (maybe) add some words of his own that don't break down the spell of mystery. On at least one release he even once had a policy of no chapter stops — if you wanted to skip ahead in the movie, you had to scan manually. The director softened this policy on the latest Mulholland Dr.  Blu-ray to allow collaborators like Naomi Watts and Angelo Badalamenti to share their views.
Viavision [Imprint] approaches the extras without any David Lynch involvement. A full audio commentary is offered by Peter Tonguette. Featurette producer Elijah Drenner offers an interview-locations piece with the film's location managers. Daniel Griffith offers two featurettes, illustrating lectures with images from the film. John Thorne talks about how the film came together, and Daniel Schweiger comments on David Lynch's collaboration with composer Badalamenti.
Finally, critic Ian Mantgani's twenty-minute visual essay theorizes freely with the show. The editing uses film clips from most every other David Lynch feature. Mantgani offers a potentially disturbing hidden detail: when describing Rose's tragic fire, Alvin sidesteps mention of who might have been responsible for it. He says, 'someone else.' Is poor Alvin dodging an even more painful fact from his past?
Reviewed by Glenn Erickson
---
The Straight Story
Region Free Blu-ray rates:
Movie: Excellent
Video: Excellent
Sound: Excellent
New 2021 Supplements: Audio commentary by Peter Tonguette; Elijah Drenner featurette Mark and Bob tell it Straight with the location managers from 1998; Daniel Griffith featurettes Straight and Narrow: Inside the Film with John Thorne and Far and Wide: Inside the Score with Daniel Schweiger; Visual essay Found Highway: The Lynchian Redemption of The Straight Story by Ian Mantgani; Trailer
Deaf and Hearing-impaired Friendly? YES; Subtitles: English (feature only)
Packaging: One Blu-ray in Keep case
Reviewed: September 19, 2021
(6572stra)

Visit CineSavant's Main Column Page
Glenn Erickson answers most reader mail: cinesavant@gmail.com

Text © Copyright 2021 Glenn Erickson
Here's Ti West on The Straight Story: