The message of this ode to early Christian martyrs is overpowered by Cecil B. DeMille's indulgence of his sanctimonious/perverse instincts: although seldom lumped in with other pre-Code sex & sadism offenders, there's more salacious and violent content here than in a dozen ordinary 'discouraged' pre-Code pictures. Fredric March and Elissa Landi provide the pro-Christian idealism, but Charles Laughton and especially Claudette Colbert steal the show with marvelously wicked portraits of Emperor Nero and Empress Poppea. The smirks and come-hither looks are backed up with hot content that filled seats in Depression-era theaters.

The Sign of the Cross
Blu-ray
KL Studio Classics
1932 / B&W / 1:37 flat Academy / 125 min. / Street Date August 25, 2020 / available through Kino Lorber / 24.95
Starring: Fredric March, Elissa Landi, Claudette Colbert, Charles Laughton, Ian Keith.
Cinematography: Karl Struss
Art Direction & Costumes (+ assistant director): Mitchell Leisen
Film Editor: Anne Bauchens
Original Music: Rudolph G. Kopp
Written by Waldemar Young, Sidney Buchman from a play by Wilson Barrett
Produced and Directed by Cecil B. DeMille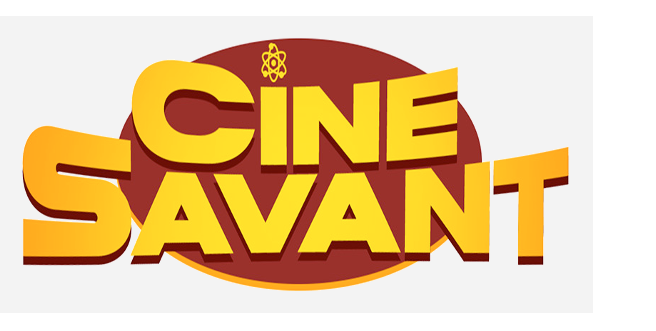 I'm not a fan of Cecil B. DeMille's sound-era movies, even when I admire their craft. DeMille was a genuine cinema pioneer and always had an excellent camera eye; his silent movies were lavish spectacles and sophisticated sex comedies. His 1927 The King of Kings is an admirable and tasteful story of Jesus that endured in special screenings until the middle 1950s.
Friend and scholar Robert S. Birchard assured me that DeMille's silent comedies were the most sophisticated being made, but I'm mainly familiar with his sound spectacles, laughably simplistic dramas infused with outdated and hypocritical sentiments. The more serious he is, the more ponderous his pictures — such as the WW2 drama The Story of Dr. Wassell (1944), which I've never succeeded in seeing all the way through to the end. Some of DeMille's pictures are outright offensive. His This Day and Age (1933) is an openly pro-Fascist endorsement of vigilante law. But grandiose excess can sometimes be its own reward.

When sound came in DeMille was already a Hollywood institution unto himself. But his first talkies were notorious flops, and to recover he apparently decided to dish up something … hot.  The 1932 epic The Sign of the Cross is pre-Code Hollywood's prime entry in the 'Jesus & Sex' hypocrisy sweepstakes; it's one of those crazy pictures that has to be seen to be believed. Pundits have often voiced suspicion of DeMille's end run around the censors: because the producer draped the entire project in pious Christian values, some church representatives gave this parade of nudity, violence, sex & sadism a pass.  The autocratic DeMille must have felt that he was  creating personal art for 'the little people out there in the dark.' His general attitude toward his audience is summed up by Bob Birchard's old adage 'A Simple Story for Simple People.' That's sometimes no different than 'A Sucker is Born Every Minute.'
Needing someone to blame for the burning of Rome, the infantile & deranged Emperor Nero (Charles Laughton) condemns all Christians to death. Proud Roman Prefect Marcus Superbus (Frederic March) chooses this time to fall in love with a Christian, Mercia (Elissa Landi) even though he's a prime enforcer of the death edict. Marcus entices Mercia to a lavish and decadent party, not realizing that his enemies will use his love against him. Worse, Marcus' relationship with the Emperor suffers because Empress Poppea (Claudette Colbert) is jealous. Poppea makes good and sure that Mercia will be thrown to the lions. Marcus is told that the only way Mercia's life can be spared is if she renounces her new faith — something she would rather die than do. Nero tires of Marcus's petty problem, and waxes enthusiastic about the 'entertainments' planned at the Circus. Over a hundred Christians will be killed for the public amusement, by grotesque means.
DeMille fashions The Sign of the Cross as a wild time in Rome, lushly decorated and costumed by the ace designer Mitchell Leisen. His show is half Sunday school theme with erotic and violent excess. In other words, prepare to enjoy C.B.'s personal sex notions writ large. I guess DeMille didn't wear puttees and carry a riding crop for nothing.

The first attraction in DeMille's 'Greatest Show on Earth':  Claudette Colbert bathes in a pool of Asses' milk, splashing and bobbing like a literal fish in a voyeur's barrel. The actress seems to be having great fun with this peek-a-boo peepshow; DeMille cuts away to kittens happily lapping up the 'bathwater.' The display ends with Colbert's Poppea directing a female guest (Vivian Tobin) to undress and join her, inviting us to imagine that casual lesbian sex will take place. Just as Poppea gives orders to a number of intimate handmaidens, Nero is flanked by male consorts. His body slave at the Circus appears to be his personal toy. ( top image ↑ )
Marcus' afternoon party reminds us of the silly orgy on the dirigible in DeMille's Madam Satan, until Joyzelle Joyner dances. As Ancaria, 'the most wicked woman in Rome' Joyner dances the 'Dance of the Naked Moon,' to entice Mercia to relax and join in the debauchery. The woman writhes and grinds as she teases the shrinking Christian maiden. Her wanton gyrations are interrupted by the loud singing of Christians being led to the arena. One guest complains loudly: "We haven't even seen one moon!"   Marcus' frisky female friends include a couple in transparent gowns. Male patrons in 1932 can't have been thinking Sunday School thoughts, although many may have said as much to explain why they were going back to see   The Sign of the Cross for a second time.

Is The Sign of the Cross all that shocking?  In 1932 it most certainly was. Cecil B. DeMille didn't invent this kind of double standard. Similar content occasionally appeared in American silent films, usually in an artful context as with the 1925 Ben-Hur. Nudity was also common in European pictures, especially the Italian spectacles. But despite the impressive costumes and tasteful art direction, DeMille gives his show a taint of artistic dishonesty by pushing the sex angle while hiding behind the pious Christian sermons. This is old-fashioned, Protestant-grade Smarm.  The sensational, voyeuristic attitude says 'Ah yes, I'm above all this sin' but encourages every viewer to think, "Gee, this kind of thing really goes on in Hollywood? DeMille must be a Sultan in a harem."
DeMille cornered the pseudo-devout racket with this show and its success saved his career, but the operative equation is Sex + Jesus = hypocrisy. After feeling guilty for enjoying their Roman sex show, did his audience really turn for guidance to the film's Bible messages?  I guess that psychology might be a real thing. Remember the puritanical perversity of The Night of the Hunter:  poor Shelley Winters repents her base, dirty thoughts about the marriage bed, and then proclaims "I feel so clean now!"
DeMille's dirty thoughts really cut loose in the arena finale. It's an opportunity to present the Roman Circus pretty much as it was, an afternoon's entertainment derived from the slaughter of scores of gladiators and 'fun' victims of wild animals. And that's before a hundred Christians are thrown to the hungry lions. The spectacle emphasizes torment and suffering. Karl Struss' camera lovingly shows gladiators fighting to the death and battling bears and tigers. Audience members are shown laughing in delight or cowering in tears. One woman — visually compared to a tiger — is sexually aroused by this ancient 'reality show.' The sadism gets more kinky when a squad of Amazons does combat with a dozen pygmies. The little fighters are played by dwarves in black greasepaint and Fuzzy-Wuzzy wigs. One female warrior impales a pygmy on her sword and holds him screaming over her head. Another pygmy is beheaded on camera. Bring the kids, very educational. ( → )
Sadism really hits the spot with an extra dose of perverse sex!  I guess Nero's expeditions to the New World were successful, for a pack of eager alligators is set loose on a maiden clothed only in garlands of flowers and trussed at a perfect snack-time height. The fair victim is the famed Sally Rand, a sight guaranteed to make us want to climb into the screen and effect a rescue. Another beautiful woman is lashed naked to a post much like Fay Wray, as a huge ape approaches menacingly. She's also adorned with flowers, another bridal offering to a beast. Laughing spectators place bets and drool with erotic excitement.
Back in its  'conventional' scenes,  The Sign of the Cross pitches its dramatics at the level of a tent entertainment from the 19th century. As in the morality play The Drunkard, the script makes every character openly state his or her motivation and moral position:
"Can you forgive my behavior yesterday, when I tried to take your soul?"
Fredric March even clutches his chest when he speaks of his love for Mercia. DeMille's later films wouldn't be quite so primitive, but I don't think he ever caught up with the times. Audiences may have accepted the corny theatrics of shows like Samson and Delilah  partly out of elitist intimidation: Cecil B. DeMille often introduced his stories personally, assuring viewers that they were going to see the best picture ever made.
Considering the confines of DeMille's stiff pageantry the stars do extremely well. Fredric March handles the flowery language beautifully even when he must declare his forbidden love to Nero and the entire court.  The handsome 'serious' actor wears heavy makeup, which was common at this time partly due to the film stock being used. His lipstick takes some getting used to.

Claudette Colbert plays her classy seductress straight, showing not a bit of hesitation in the bath scene. Then again, few Golden Age movie stars were shrinking violets, and many were players that leveraged their sexual power to intimidate the front office boys. No more demure sweetie pie roles — Ms. Colbert lets them know she's got everything Harlow's got and more. I always thought that Anne Baxter's awful pantomime in DeMille's 1956 The Ten Commandments was modeled on Colbert's villainess in this film, but there's really no comparison. Baxter tries to project hot blood but drowns in stilted dialogue.
Elissa Landi (The Count of Monte Cristo) almost rescues the film's religious theme. As the Christian virgin she plays confusion, suffering and righteous indignation well, and carries herself with admirable dignity. Although we don't feel ready to join Marcus and die with her, she transcends the material as do none of the other actors … they're all engaging in adroit play-acting.

Wearing an enormous Roman putty nose, Charles Laughton makes hammy play-acting into an art form. Sizing up the role as needing an over-the-top pantomime, Laughton preens, pouts, minces and squirms while Rome burns. When Emperor Nero relaxes he stretches and wiggles like a spoiled pig. Laughton is present in only four or five scenes but his performance is a great piece of throwaway kitsch.
Somewhere among the cast are said to be Mischa Auer (a condemned Christian) and Henry Brandon (a spectator). Charles Middleton is another Christian martyr given solo on-camera dialogue on the way up the stairs to the waiting lions. Angelo Rossito is one of the pygmy warriors. We don't see John Carradine but I've always thought it was his voice that we hear in the arena scene, shouting "We who are about to die, salute you!"
DeMille's film can't be faulted technically … we're surprised to learn that it was produced on a fairly tight budget. The effects and optical departments turn the burning of Rome into a mass of flaming dissolves. The arena scenes are arranged as a sideshow attraction, one shocking spectacle after another. Perhaps MGM's production head Irving Thalberg heard about the excesses planned for this movie, jumped to a hasty conclusion about audience taste and green-lit Tod Browning's Freaks.

The original uncut The The Sign of the Cross disappeared from view for almost sixty years. Due to its nudity and violent perversity, the show was withdrawn from exhibition when Production Code enforcement began in 1934, and when reissued in 1935 was heavily cut. But it was also brought back in 1944 as a morale booster in wartime, even more radically re-cut and revised. Paramount (DeMille?) hired Dudley Nichols to write a new wraparound framing story that takes place in an Allied bomber heading toward Germany. To explain the righteousness of their mission, a chaplain tells a story, and The The Sign of the Cross unspools in flashback. The message is that God is behind the Allies. I remember seeing this version on television as a child. If I remember correctly, the original martyrdom finale is followed by a new 'the end' shot showing the bomber flying into a cross-shaped light pattern in the clouds. Onward Christian Soldiers!   It's too bad that this alternate version couldn't be revived as an extra.
The UCLA Archive resurrected the long, uncut The The Sign of the Cross in the early 1990s. Either the original wasn't lost when the Paramount library was sold to MCA in the 1950's, or perhaps it had been preserved by the DeMille estate. The show certainly features some of the most eye-opening content of the era. Fans of pre-Code are accustomed to seeing a salacious costume or two, but most often the 'woo-hoo' content was no more than some slightly lewd dialogue or glamorized promiscuity. Partial or implied nudity can be seen in the Jean Harlow vehicle Red-Headed Woman as well as the comedy International House. But the Catholic church found some horror films to be wholly unacceptable — like the H.G. Wells adaptation Island of Lost Souls, which overtly addressed a theme of bestiality. The Sign of the Cross gets away with everything under a shield of 'Christian values.'
---
The KL Studio Classics Blu-ray of The Sign of the Cross is a fine encoding of this pre-Code epic. It's full length at 126 minutes, which includes a three-minute musical intermission around the seventy minute mark. The heightened image resolution of the undamaged film gives us an added appreciation of the fine cinematography of Karl Struss. I had already been advised to watch the extras closely in the party scenes. Yes, more incidental near-nudity is on display, used like incidental set décor.
The movie lays on the pious pagentry from the first frame, with a ponderous title sequence that makes us think we're seeing a story from the Bible. Cecil B. DeMille's credit is marked with an explosion of smoke to cue the burning of Rome. I imagine that curious fans looking for the saucy bits will speed past the oratory and sermons, straight to the milk bath, the wild party and the eye-opening Roman circus.
← One must admit, the settings for The Sign of the Cross carry an impressive storybook quality. Some of the images here enlarge when opened in a new window.
Mark A. Veira co-wrote a book on DeMille's epics. His authoritative commentary lauds the restoration before taking us through the full story of The Sign of the Cross, which he identifies as the third part of the famed producer-director's Biblical trilogy. The biographical detail is interesting — we learn that DeMille saw the original stage play of The Sign of the Cross when he was a small child. Veira discusses that play, admires the all-original sets and costumes that DeMille achieved on a surprisingly small budget, and accurately describes how some of the visual effects were achieved. He explains material that didn't make the final cut, and notes which arena scenes were censored for the 1935 code-clampdown reissue. The short answer: almost all of them.
David Del Valle's complementary commentary is not completely redundant. He dedicates the track to archivist John Kobal, and leaps right into dispensing his take on the picture's appeal. He tells us that DeMille was in deep career trouble at this time, and had to make The Sign of the Cross partly with his own money.  Del Valle debates whether the film is indeed Camp, or whether that notion is an unwelcome imposition on an earnest faith-based drama. Personally speaking, I acknowledge the greatness of Cecil B. DeMille as a filmmaker and an icon of Hollywood history — even though I respect few of his sound-era movies.
Reviewed by Glenn Erickson
---
The Sign of the Cross
Blu-ray rates:
Movie: Excellent but insane
Video: Excellent
Sound: Excellent
Supplements: separate commentaries by Mark A. Viera and David Del Valle.
Deaf and Hearing-impaired Friendly? YES; Subtitles: English (feature only)
Packaging: One Blu-ray in Keep case
Reviewed: August 13, 2020
(6327sign)

Visit CineSavant's Main Column Page
Glenn Erickson answers most reader mail: cinesavant@gmail.com
Text © Copyright 2020 Glenn Erickson