The Shop Around the Corner

CineSavant's hands-down favorite holiday film, this Ernst Lubitsch classic radiates human kindness in all directions. Nobody is perfect: misunderstandings benign and profound are the gentle impetus for a sweet story that will renew one's belief that people are basically good. It's James Stewart's best pre-war performance, as he fits his character so perfectly; as in last month's The Mortal Storm he and Margaret Sullavan exude decency and 'niceness' even when they're being rude to each other. Frank Morgan tops his Wizard characterization, and the movie is so generous that it lets the nervy little go-getter William Tracy be the hero of the day. I'm glad this wasn't re-invented as a sitcom, but they sure ran it through the remake hurdles.

The Shop Around the Corner
Blu-ray
Warner Archive Collection
1940 / B&W / 1:37 Academy / 99 min. / Street Date December 22, 2020 / available through the WBshop / 21.99
Starring: James Stewart, Margaret Sullavan, Frank Morgan, Joseph Schildkraut, Sara Haden, Felix Bressart, William Tracy.
Cinematography: William H. Daniels
Film Editor: Gene Ruggiero
Original Music: Werner R. Heymann
Written by Samson Raphaelson from the play Parfumerie by Miklós László
Produced & Directed by Ernst Lubitsch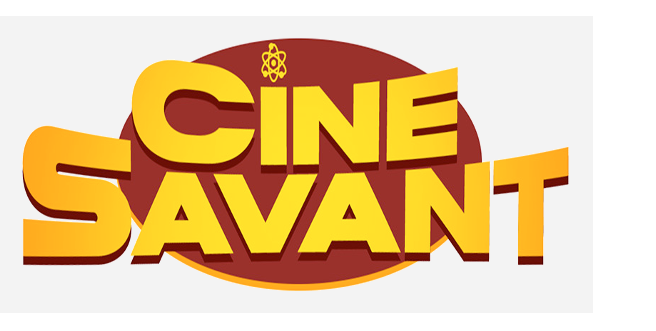 What exactly makes a film into a Holiday favorite, especially one that doesn't include Scrooge, Santa Claus or reindeer in the storyline?   Does a Christmas movie need to be released near the holiday season?  Some were, like A Christmas Story — November 18, 1983. Others definitely were not. Miracle on 34th Street was released on June 4, 1947, and Holiday Inn on August 4, 1942. The Christmas season is a competitive time for theaters, which perhaps explains why White Christmas arrived early, on October 15, 1954. Both The Bishop's Wife and It's a Wonderful Life were caught in a booking squeeze. Both opened in special December engagements in big cities like New York and Los Angeles, but didn't break wide until the following January or February.
The Shop around the Corner missed a holiday release, reaching theaters on January 12, 1940. One of Ernst Lubitsch's most charming romances, for film fans it has been a genuinely heartwarming favorite for generations. A perfect romantic fluff 'meeting cute' generates positive feelings about people and a warm optimism for life in general. James Stewart and Margaret Sullavan make a likely pair with the intensely likable Stewart finally showing some promise as an actor. A prime example of 'the Lubitsch touch,' the show's screenplay is often quoted as an example of perfect three-act story structure.

Gearing up for the holiday season, the Budapest department store run by Hugo Matuschek (Frank Morgan) is a happy little society of salesclerks, where assistant manager Alfred Kralik (James Stewart) and salesgirl Klara Novak (Margaret Sullavan) don't at all see eye-to-eye. But each is convinced they've found their perfect sweetheart, in a secret pen-pal they try not to talk about. Kralik and Novak are on pins and needles, wondering who their mysterious secret admirer might be. They only know the 'other' as 'Dear Friend.'
Screenwriter Samson Raphaelson was a master at witty, effortlessly elegant romances, often for Lubitsch: One Hour With You, Trouble in Paradise, Heaven Can Wait. Raphaelson's central conceit is given away in every description of the movie I've read, including this Blu-ray. Two secret pen-pal lovers don't realize they already know one another, in fact, that they work together and aren't even getting along with each other. Lubitsch's play with that confected situation is the kind of effortless movie magic — it creates emotional involvement and romantic suspense from within the characters.

Raphaelson (and Wilder) were confirmed as experts at the 'meet cute': a clever way to bring two lovers together for the first time. The classic example is from Bluebeard's Eighth Wife: A man and a woman are both in the men's pajama department. He sleeps only in bottoms, and she only in tops, so they buy one pair of pajamas together and split it. The Lubitsch Touch isn't something that can be imposed on any old story — the underlying framework needs to be a clever play on mistaken identities or deceptions that require someone going in disguise.
Wilder must have looked upon Raphaelson's The Shop around the Corner as movie perfection; he returned to similar territory for his own screenplays, even for non-romantic movies. In Sunset Blvd. William Holden pitches Nancy Olsen on a script idea that sounds like a permutation of Shop: two teachers that share the same classroom (day school/night school) fall in love without ever meeting, through notes on the chalkboard.
A key piece of Lubitsch magic centers on the song Ochi Chernye, aka 'Dark Eyes.' The tune is first heard under the MGM logo, and then it pops up in a music box that Matuschek is considering selling in his shop. Discussions between Matuschek and Alfred Kralik establish the dynamic of the store, and the box is also instrumental in the introduction of Klara, when she applies for a job (but is first mistaken for a customer). Lubitsch plays on the fact that we accept the corny song as 'okay' because this is supposed to be Hungary. The joke is that that everybody in the movie secretly thinks Ochi Chernya is corny too!
The Shop Around the Corner improves on its concept by creating a world around the lovers that we really enjoy sharing. The comedy is a valentine to the (relatively) peaceful Europe of 1940 that Lubitsch might have feared was disappearing forever. Budapest is peaceful and reasonably prosperous. There's harmony among the relatively humble employees of Matuschek's, even with disagreements and misunderstandings. The other clerks are beautifully drawn characters, even the egotistical dandy played by Joseph Schildkraut. The boss is a charmer, a well-meaning fuddy-duddy insecure in his authority, due somewhat to a flighty spouse back home.
Rather than arraying the supporting players as hicks or silly eccentrics as in a typical Frank Capra show, Lubitsch generates sympathy for each and every one of them as deserving of our full respect. All have personal dreams equally as valid as those of the star leads. Where else would the lovely Sara Haden get such a substantial part?  Felix Bressart's workaday clerk isn't a 'nobody,' but a man in love with his wife and child, and content with his blessings.

One of the film's humanizing touches concerns Pepi, the shop's nervy, somewhat obnoxious errand boy (William Tracy). Instead of remaining an irritant Pepi becomes a hero, at one point saving the day. Pepi blossoms into a real take-charge guy — still nervy, still exploiting opportunities to the hilt — yet a great guy just the same. Shop accepts people as they are. Even the 'villain' character really harms only himself.
Other notes: The Shop around the Corner takes place in the real world, where people need jobs and not everybody has someplace to go on Christmas Eve — I guess that's where Mr. Matsuchek really shows how nice a guy he is. But for all the talk about income and selling, the film isn't about money — for Americans at least, all the denominations and names of the Hungarian currency mean nothing. A little shop in American might be just as quaint and formal as this one; in high school I worked in a pharmacy with a cold-fish boss back with the pills and two sweet, lonely lady clerks out front. The quaint and genteel civility of the little shop is helped by the European setting: if it took place here, we'd expect labor-management tensions, as in The Pajama Game.

Long ago I became curious about Margaret Sullavan, after seeing Shop, So Ends Our Night and The Good Fairy. What happened to her?  Sullavan's personal story isn't a happy one, although everything I've read has been in the context of her failed marriages to Henry Fonda and William Wyler. Her marvelous on-screen personality seems to have masked a woman with deep problems. At this remove I prefer to imagine her as the delightfully adult sweethearts she played in her movies.
Filmed with the seamless gloss of top of the line MGM product, Shop isn't the kind of movie where you remember any particular visual pattern or cutting style. We focus instead on its central relationships. People who love this film get swept up with anticipation of how the romance will unfold; we spend much of the running time knowing things the characters don't know, eager for them to find out. With a sweet good humor, the picture doesn't disappoint. It's the kind of confection that appeals directly to the heart.
---

The Warner Archive Collection Blu-ray of The Shop Around the Corner is a beauty. This show has always looked good even on old VHS tapes, but the HD image is so rich, it almost feels like 3-D (just close one eye and pretend). The high-key lighting and rich MGM sets work well for this story set in a foreign country, which might as well be the shopping district of some kind of heaven. One reason the movie seems so positive is that it reminds us complacent Americans that all those Europeans with the foreign-sounding names are people just like us. In 1940, I hope we cared about what was happening to ordinary people elsewhere in the world, more than we seem to now.
The WAC continues to give us the most user-friendly Blu-rays. When you press Play the image jumps straight to the movie with no detours, not even a logo. All the disclaimers, credits, foreign announcements and accusations of consumer theft come up after the movie finishes. This show is given 36 chapter stops.
The disc presentation repeats some of the same extras from the 2002 DVD release. An MGM short subject about the technical development of sound films assumes that viewers can't distinguish movie technology from magic. We ought to be more grateful that the wonderful studio is going to so much expense to entertain us. The theatrical trailer is a nifty item in which Frank Morgan introduces himself, in character as Matsuchek, and then introduces Lubitsch himself. Lubitsch's only contribution is droll comment, as if he's not sure that Morgan is going to be funny in the picture. All of the ads for Shop emphasize Lubitsch and crow about his previous hit comedy with Garbo, Ninotchka.
Two separate radio versions of the story are present, from 1940 and 1941. The first show re-teams James Stewart, Margaret Sullavan and Frank Morgan. The second is hosted by a pompous Cecil B. DeMille, and gives us Claudette Colbert and Don Ameche in the lead roles, with an actor imitating Frank Morgan. I'm told that most of the big stars eagerly did radio shows; I wonder if it's true that that was because they could earn money outside their flat studio contract salaries.
Shop was remade in 1949 with Judy Garland and Van Johnson, as a musical that uses the pen pals gimmick without the endearingly gentle tone. Three TV movie adaptations were done as well, much later. Finally, the 1998 Nora and Delia Ephron theatrical remake You've Got Mail revisited the storyline crediting only the original play. Unlike the team's earlier romantic hit Sleepless in Seattle I found You've Got Mail a terrible experience. Its Email meet-cute of entitled business rivals somehow manages the feat of making both Tom Hanks and Meg Ryan unlikable and undeserving of favor. No Lubitsch Touch there.
The Shop Around the Corner is given a good working-over in Jeremy Arnold's TCM book on Christmas in the Movies from a couple of years back. Jeremy's choice of titles to examine is excellent — although I never understood the so-called 'inspiring Xmas classic' The Holly and the Ivy — to me it just seems shallow.
Reviewed by Glenn Erickson
---
The Shop Around the Corner
Blu-ray rates:
Movie: Excellent
Video: Excellent
Sound: Excellent
Supplements: Short subject A New Romance of Celluloid, The Miracle of Sound, two radio broadcasts, Trailer.
Deaf and Hearing-impaired Friendly? YES; Subtitles: English (feature only)
Packaging: One Blu-ray in Keep case
Reviewed: December 2, 2020
(6400shop)
Final product for this review was provided free by The Warner Archive Collection.

Visit CineSavant's Main Column Page
Glenn Erickson answers most reader mail: cinesavant@gmail.com

Text © Copyright 2020 Glenn Erickson