Producer-star Richard Widmark may have thought he was inventing a new kind of spy film but his adaptation of an Alistair MacLean novel just grinds the Cold War grist, mixing good atmosphere with unconvincing action derring-do. The handsome production makes good use of Austrian and Swiss locations and the unfamiliar cast is a big assist. German star Sonja Ziemann gets the plum role, but Hollywood's discovery is the lovely Senta Berger.

The Secret Ways
Blu-ray
KL Studio Classics
1961 / B&W / 1:85 widescreen / 112 min. / Street Date October 27, 2020 / available through Kino Lorber / 24.95
Starring: Richard Widmark, Sonja Ziemann, Charles Regnier, Walter Rilla, Senta Berger, Howard Vernon, Hubert von Meyerinck, Oskar Wegrostek, Stefan Schnabel, Elisabeth Neumann-Viertel, Ady Berber, Jochen Brockman, Reinhard Kolldehoff, Herbert Fux.
Cinematography: Max Greene
Film Editor: Aaron Stell
Original Music: Johnny Williams
Written by Jean Hazelwood from the novel by Alistair MacLean
Produced by Richard Widmark
Directed by Phil Karlson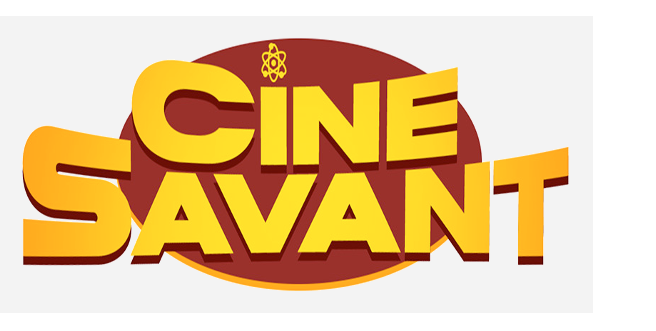 We really want to like the Universal release The Secret Ways as both its director and producer-star are favorites. The foreign-assignment thriller genre had mostly trod water since 1949's The Third Man, leaving screens itching for an incisive thriller that could sweep the cobwebs away from topical Cold War tensions. But that wouldn't happen for another year, when James Bond introduced its relatively hip approach to escapist espionage. Richard Widmark's The Secret Ways has some great photography and a capable cast of German-language actors … and little else.
Richard Widmark was a college professor before heading for Broadway, and when under contract to Fox was too smart enough to allow himself to be typecast as a sneering villain. When he went independent his batting average wasn't bad, but he didn't have the widest range — cite his Doris Day movie The Tunnel of Love). Widmark was dependable in westerns (Backlash, The Law and Jake Wade, Warlock) but there were also weaker items like The Trap. Worst of all, prestigious parts in big directors' films (Saint Joan, The Alamo, Judgment at Nuremberg) didn't bolster his leading man status.

The capable Widmark also produced three of his starring vehicles, all stories with Cold War themes. The POW exposé Time Limit, directed by Karl Malden, felt like an only slightly upscaled TV drama. Much later he teamed with ex-Kubrick associate James B. Harris for the superior The Bedford Incident, in which he also gives a beautifully-judged performance. In the middle came the all-but forgotten The Secret Ways, a full-on Widmark production.  Going in the show looks like a winner: it's sourced froms a novel by Alistair MacLean, soon to become a hot property with the blockbuster The Guns of Navarone.
Grim realities in Soviet-bloc Eastern Europe mix with unwelcome escapist thriller touches. Shady operative and debt-ridden gambler Michael Reynolds (Widmark) arrives in Vienna, only to be coerced by the jovial Hermann Sheffler (Hubert von Meyerinck) to carry out a secret mission into Hungary. 'Undisclosed clients' want him to bring out Professor Jansci (Walter Rilla), an anti-Communist resistance leader. Mike solicits the aid of Jansci's daughter Julia (Sonja Ziemann), but the young refugee at first refuses to cooperate. She wants to go back to Hungary to be with her father. Hovering over Julia is The Count (Charles Regnier), a sinister fellow who has Mike Reynolds followed and severely beaten. When Mike boards a train to Hungary posing as a reporter, Julia slips into his compartment at the last minute, pretending to be his secretary. Once in Budapest Mike is monitored by cultural hosts that wish to restrict what he sees and who he talks to. Telling friend from foe remains difficult, until the situation boils down to a desperate 'flight for freedom' against all odds, chased by the Red Hungarian secret police.
Topical political thrillers curdled into weak-tea entertainment in the second half of the 1950s, perhaps because producers saw anything topical as risky box office. They would really have preferred 'safe' fictitious villains — a dodge that Ian Fleming worked well in his 007 series. But Hollywood stars cut loose from the studio system needed something to play when enticed to Europe for movie work. The fallback 'hero' was a disillusioned Yankee adventurer getting involved with sordid European criminals: John Payne in Hidden Fear, Robert Mitchum in Foreign Intrigue, Robert Taylor in The House of the Seven Hawks. Other storylines involved spiriting a scientist or a resistance leader from the clutches of Red ideologues: Ray Milland in Lisbon, Van Johnson in Action of the Tiger. None of these pictures were notable hits.
The Secret Ways is a tepid variation on that formula. Widmark did well to hire the expressive, forceful director Phil Karlson, whose career impetus was not strong despite his string of superior crime movies for Columbia. Helping Karlson give Ways a great look is Max Greene (aka Mutz Greebaum), the superb night-for-night cinematographer on Widmark's classic London-set noir Night and the City.

The problem is a slack screenplay that tries to be mysterious but is really just disorganized. Written by Widmark's wife Jean Hazelwood, its realistic scenes clash with unmotivated characters and an unconvincing third-act escape sequence. Back at Columbia director Karlson would have had the authority to hammer out the rough edges, but he seems to have clashed with his producer-star. It is said that Karlson was let go before filming ended, and Widmark directed himself.
The Secret Ways gets off to a bad start when Widmark's gambler Mike is blackmailed into doing a job tantamount to a suicide mission — one that he unaccountably takes to heart. Mike's character is simply not defined — why does he take the job?  The heavy-set German Sheffler is a borderline comic character. He refuses to identify his client, leaving open the possibility that the whole thing is a ruse to deliver Prof. Jansci into the hands of the Red authorities. Is Mike such a mercenary that he doesn't care?  Everybody in Vienna seems to be working for the sinister man known as The Count, including the seductive hooker Elsa (Senta Berger) and maybe even the frightened Julia. How can Mike continue with such self-confidence?  Deprived of information, we wonder if Julia is a spy and only pretending to be Jancsi's daughter. The possibilities are more interesting than what transpires on screen.

Entertaining spy dramas find ways to make the reveal of true loyalties a rewarding experience. Secret Ways just slogs forward with generic scenes, such as a long passage with some suspicious customs officials. Are Mike and Julia being let through on purpose?  As if instructed to just film the script and maintain pictorial values, Phil Karlson's work is flat coverage without emphasis. Our desire to read clues and faces to see through the official reception, to find foes who might be friends in disguise, etc., is not rewarded.
The last act simply falls apart. Mike's impersonation never gets any kind of traction; we honestly can't see why the Reds haven't scooped up Jansci and his associates long before. Once they're captured and turned over to the evil interrogation officer Colonel Hideous Hidas (creepy Howard Vernon) the show ought to end twenty minutes early, in front of a firing squad. We instead get the poorest excuse for a 'mission impossible' jailbreak ever seen, with freedom fighters bluffing their way into the most secure areas of a secret police torture facility, and then playing hide 'n' seek to make their escape. The same kind of nonsense works in Alistair MacLean's The Guns of Navarone only because the movie achieved an odd tone: half-serious drama and half escapist lark.
The film's clever idea of a lucky escape event: the bad Hungarian police have mined the approach to the compound's brick perimeter wall. When one mine is tripped by a soldier, they all go off. Our heroes are only a few feet away from these anti-personnel devices yet remain untouched by the presumed hail of shrapnel. Instead, the mines blow a convenient escapee-sized hole in the compound wall. We almost expect to see an instant flood of refugees come pouring through, as in the comedy Casino Royale (1967).
Not since fun-but-silly WW2 'Nazis are dunderheads' action romps like Errol Flynn's Desperate Journey have we seen anything so lame. And The Secret Ways is supposed to be a serious, elevated spy drama.
Richard Widmark chooses to wear his traditional hat in most scenes, making him look like a slightly younger Madigan on holiday abroad. He pulls an okay fake-drunk scene that's a little broad for the film's semi-realistic tone. One of the few things The Secret Ways has in its favor is an excellent cast of actors then unknown in America — but appreciated by viewers that follow more European cinema.  Some were big stars in their home countries. West German leading lady Sonja Ziemann ( right → ) has an interesting, sympathetic personality. This is her only English-language leading role that I'm aware of, although she plays parts in the later The Bridge at Remagen and De Sade.
The main recipient of a career boost from this show is undoubtedly Senta Berger ( left and top ← ↑ ), whose small role set her up for showy if insubstantial parts in The Victors and Major Dundee. Although no classic Hollywood hits followed for Ms. Berger, she's excellent in a thriller that replays Secret Ways' basic setup to much better effect, The Quiller Memorandum.
Elsewhere the familiar faces stand out in strong relief. Favorite Nazi impersonator Howard Vernon was just about to add  'horror creep' to his resume with the first of many Eurotrash horror pix. Familiar Stefan Schnabel's film career began in America; he had been playing Eastern-bloc villains and the occasional Nazi since 1948. Reinhard Kolldehoff's 'henchman' is easy to spot because we know him from prominent roles in Tati's PlayTime, Visconti's The Damned, and Verhoeven's Soldier of Orange.
We also spot Charles Regnier right away, although I've only seen him a few times — several of these actors were tapped the next year for George Seaton's The Counterfeit Traitor. Regnier would marry Sonja Ziemann, much later in 1989. The Secret Ways is also a good place to see the immortal Ady Berber ( below ↓ ).  The six foot-seven inch man-mountain looks like he could take Tor Johnson apart with one hand. Ady roughs up Widmark in one scene. He's given no dialogue, but nobody ever forgets him.
And finally, there's Hubert von Meyerinck, the confusingly comical Viennese who sets Widmark on his mission. Billy Wilder knew exactly how to cast the amusing-looking Meyerinck: in his next film One, Two, Three he's the impoverished bathroom attendant with a royal bloodline, the Count von Droste Schattenburg!
The Secret Ways' strongest material is its cast and the realistic settings. The locations are as well-chosen as those in Carol Reed's superior The Man Between. Max Greene's atmospheric night-for-night lighting for all of those streets must have been an enormous task.
---

The KL Studio Classics Blu-ray of The Secret Ways is an excellent encoding of a thriller that I don't remember seeing broadcast on television — perhaps I just wasn't paying attention. It looks terrific here; the pictorial values are high and the Austrian and Swiss locations are properly mysterious.
Kino includes a dull trailer and an audio commentary by Howard S. Berger and Steve Mitchell, who cover the bases well enough and engage each other in a casual discussion as the picture plays out. They do quite well considering that many commentaries now must be recorded remotely.
Kudos to Kino … for the past two or three years, they've included English subs on almost all of their Blu-ray releases.
Reviewed by Glenn Erickson
---
The Secret Ways
Blu-ray rates:
Movie: Fair ++ plus
Video: Excellent
Sound: Excellent
Supplements: Commentary by Howard S. Berger and Steve Mitchell; trailer.
Deaf and Hearing-impaired Friendly? YES; Subtitles: English (feature only)
Packaging: One Blu-ray in Keep case
Reviewed: October 7, 2020
(6364ways)

Visit CineSavant's Main Column Page
Glenn Erickson answers most reader mail: cinesavant@gmail.com

Text © Copyright 2020 Glenn Erickson