Howard Franklin's absorbing tale of the New York underworld is told from the  point of view of a night-prowling shutterbug who documents life on the streets, from the swanky nightclubs to gangland killings on the cold sidewalks. Joe Pesci has his most endearing role in a part suggested by the famous photographer Weegee, a small man with artistic ambitions for his 'found photos' of party revelers and bloody corpses. Is Barbara Hershey's club owner using him for selfish purposes?  What happens if the hoods suddenly regard him as a hindrance, instead of a boost to their egos? The colorful production elicits a richly atmospheric image of New York in wartime. The biggest surprise: Pesci's dialogue is all PG-rated!  (The movie itself is an 'R'.) With David Gianapoulos, Jared Harris, Stanley Tucci and Jerry Adler.

The Public Eye
Blu-ray
KL Studio Classics
1992 / Color / 1:85 widescreen / 99 min. / Street Date July 28, 2020 / available through Kino Lorber / 29.95
Starring: Joe Pesci, Barbara Hershey, Jared Harris, David Gianopolous, Frank Farinelli, Stanley Tucci, Jerry Adler, Patricia Healey, Al Mancini, Ian Abercrombie.
Cinematography: Peter Suschitzky
Film Editor: Evan Lottman
Mark Sullivan: Matte Paintings
Original Music: Mark Isham
Produced by Sue Baden-Powell, Robert Zemeckis
Written and Directed by Howard Franklin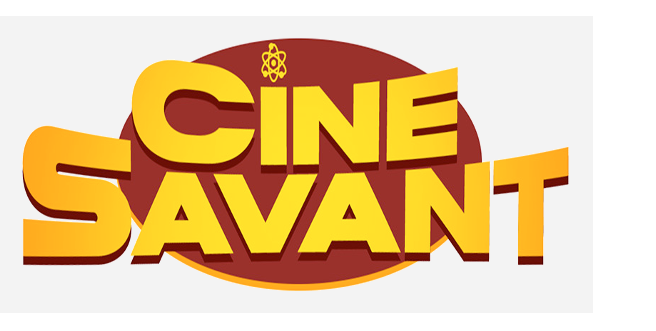 Many filmmakers tackle period urban stories but few generate a real ambiance for times gone by. Too many get pigeonholed as 'neo-noirs' even though the period dressing — cars, costumes, music — overwhelm both the directors and the talent in front of the screen. Chinatown manages to effortlessly ooze 1934 Los Angeles, while favorite L.A. Confidential wears its art direction up front and still commands a feeling of authenticity.
Succeeding 100% is Howard Franklin's The Public Eye starring Joe Pesci in a refreshingly different and positive role. The show also emphasizes period visuals, but the fact that the leading character is an image maker changes everything. Pesci's character is a stand-in for the famous Weegee aka Arthur Fellig, the artist whose stark B&W images of 'street life art' documented New York for the tabloids. The lush, dark colors go well with inserts of B&W material that evoke the Weegee view of reality, where flashy swells greet the flashbulbs with smiles, and bodies leaking life look like piles of laundry on the pavement. Many of the photos of the film's 'Bernzie' are actual, well-known work by Weegee and other photographic pioneers.
Howard Franklin scored with fine screenplay work but also made his mark with the hilarious Quick Change.  This dramatic follow-up is just as good. That The Public Eye wasn't a raging success is a shame because everything about it is classy, superior filmmaking.

New York in late 1942 is being squeezed by wartime rationing but the nightclubs are still going strong. Alerted by his secret police radio, street photographer Leon "Bernzy" Bernstein (Joe Pesci) is first on the scene for anything newsworthy . He has a knack for capturing stark, dramatic shots of violent encounters, accidents, and even bloody mob hits. Bernzy is accepted by the underworld as sort of a benign publicist — in one key jailhouse scene, he talks a reluctant arrestee into granting him an exclusive shot: he'll do it right. He has friends and helpers but also those that resent his connections; the cops don't understand that the wise guys tolerate Bernzy because all he wants is the pictures — he'd never blackmail anyone or talk about what he's seen.
The storyline is just complicated enough to make The Public Eye agreeably unpredictable. The usual genre simplifications don't apply. Nice characters aren't introduced so they can be killed off, and it's a mistake to assume that every seductive woman we see means trouble. Joe Pesci's Bernzy is amazing. He has a mini-developing lab in the trunk of his car. He sneaks into ambulances by masquerading as a priest. When he beats the cops to a murder scene, he rearranges the bloody corpse to better express 'the wages of crime.'  Art is where you find it.
The 'tragic repulsive' roles Joe Pesci played for Martin Scorsese in Raging Bull and Goodfellas are hard to shake; his scenes with Robert De Niro use ugly language like a battering ram. Not even his 'nice-nice' turns in My Cousin Vinny and Home Alone could soften Pesci's image. But The Public Eye fascinates because Bernzy is not a lowlife or a thug. He's a small man with a vision, one just egotistical enough to actively defend his chosen work. In an early scene Bernzy refuses to accept the rejection of a publisher who doesn't believe his pictures can be taken as art. Even with his weird profession he's a positive role model.

In his ratty clothes Bernzy is not normally welcome in the swanky clubs such as the one owned by Kay Levitz (Barbara Hershey); he's flattered but not bowled over by her invite to her private office. Her doorman Danny (Jared Harris of Mad Men) thinks he knows more about the club than she does, and hates Bernzy from the start. Kay seems to truly appreciate Bernzy. He answers her request for help even though taking an active role in the underworld could well make him a mob target. Kay inherited her club from her late, 'connected' husband, a fact that ought to put Bernzy on his guard. In his normal shutterbug activities he consorts with street cops like Officer O'Brien (Richard Riehle), who looks the other way to let Bernzie snap his pictures of gory accidents. Now Bernzy rekindles a relationship with the sad old journalist Arthur Nabler (Jerry Adler), and a low-level hood, Sal (Stanley Tucci).
Yes, this is the kind of story where the put-upon hero becomes a potential suspect in one of the murders, and as he investigates he comes upon a criminal conspiracy involving gangsters and government corruption. And yes, at the finish Bernzy does utilize his photographic prowess to nail the guilty parties. But don't worry, things aren't simple as they sound.
It's a movie of characters, not gimmicks. Bernzy is adept at slipping through police lines and into police stations . Infatuated by a woman who may not be as helpless as she seems, he's soon shadowing major criminals and putting his life at risk. Bernzy knows he's too seedy for Kay's fancy club but he's idealistic enough to dream of her the same way he dreams of becoming a recognized artist. Even though somebody slams him as 'The Hunchback of Sasparilla,' Bernzy is a basically healthy character, not a tragic one. He knows he's unique:
Nobody does what I do. Nobody.

The Public Eye is a hell of a good-looking picture, visually complex but never grim or ugly. Peter Suschitzky's expert cinematography keeps the screen interesting and attractive at all times. The old neighborhoods, worn rooms and drab colors contrast sharply with Kay's fancy night club. Add a dozen or so interesting characters, and we feel thrust into a period world.
What can I say — it's a movie that I wish I could have seen new in '92. It has the period flavor I like, and the old-fashioned depth and sobriety modern audiences reject — what, no twenty-something hunks and babes to keep us entertained?
Joe Pesci is still Joe Pesci, with a sharp sense of humor. It's great fun watching the actor play something other than a reptilian psycho. Bernzy  doesn't even use four letter words (not that I remember). The show has its share of bloody crime scene aftermaths but no outrageous gore. Bernzy isn't perverse for operating down in the gutters and back alleys… he's just an artist.

Barbara Hershey is more glamorous here than is her usual image, although in honesty she went through several images in her varied career. Four years earlier Hershey won best actress at Cannes for Shy People, a great picture almost nobody has heard of.  It was never really released here (more Cannon Films idiocy) and it should have earned her an Oscar.
Of special note are two or three early street scenes that help establish the setting as wartime New York, even though the movie was filmed in Chicago and Cincinnati. I immediately recognized the shots as the work of matte artist Mark Sullivan, whose paintings are always 'striking' and 'invisible' in equal parts. The match is perfect, right down to the flashing signs on the buildings. In his audio commentary the director just says that ILM did a good job on the mattes, even as Sullivan's name goes by in the credits. I was lucky to be fairly chummy with Mark 'way back when,' he shared an effects shop with my CE3K buddy Rocco Gioffre.
---

The KL Studio Classics Blu-ray of The Public Eye is a great new transfer that brings out the visual graces of this satisfying drama. The director, the cameraman and especially the editor (Evan A. Lottman of The Exorcist) can be congratulated for a lively mixed-visual look (B&W, slow-motion) that never seems gimmicky. Some of the slow motion scenes of sidewalk crowds, especially the film's amazing final shot, look too good to be true, like a Weegee universe come to life.
In his full length commentary director Franklin talks about making the picture guided by filmmaker Daniel Kremer. It's a good track, suggested by events on screen. We learn how certain actors were found (like Jerry Adler) and are told about various production problems. Franklin knows he made a superior picture and has some theories why it didn't find its audience. But he bears no ill will to anyone, not even the publicists whose ad campaign sold the film as a comedy. I'm likely the last one to find out, and was surprised when actor Jared Harris was identified as Richard Harris's son. Now we know who to cast in a remake of Major Dundee.
The one video extra is a trailer (along with several other trailers). I think the answer to the film's bad performance is right there. The Public Eye is a hard movie to explain to audiences, but the trailer makes no impact at all. It doesn't misrepresent the movie, but it also doesn't give us any pressing reason to see it. Presenting Pesci as a heroic nice-guy leading man would have been the way to go … even though that angle isn't 100% accurate. Remember Bob Hoskins in Mona Lisa?  We cared because we wanted Hoskins to survive and get the girl.
I watched The Public Eye a second time to enjoy the way it looked and sounded, and to get the storyline straight in my head. We're told in the commentary that director Franklin commissioned a Jerry Goldsmith music score but rejected it and went with Mark Isham. From what Franklin says, Goldsmith's main cue was romantic, a little like his Chinatown. It sounds like Goldsmith reacted to the movie the same way I did.
A major disclaimer — the images found for this review are all pretty terrible … believe me when I say that the disc transfer is quite beautiful.
Reviewed by Glenn Erickson
---
The Public Eye
Blu-ray rates:
Movie: Excellent
Video: Excellent
Sound: Excellent
Supplements: Audio commentary by Howard Franklin and Daniel Kremer; trailer .
Deaf and Hearing-impaired Friendly? YES; Subtitles: English (feature only)
Packaging: One Blu-ray in Keep case
Reviewed: July 20, 2020
(6310eye)

Visit CineSavant's Main Column Page
Glenn Erickson answers most reader mail: cinesavant@gmail.com
Text © Copyright 2020 Glenn Erickson