The Night of the Following Day
Hubert Cornfield's smoothly directed, moody kidnapping story is mysterious, engaging and well acted, but opts for an anti-thriller vibe with a curiously unsatisfying ending. Was this really the plan, or did the irksomely capricious Marlon Brando just not want to cooperate with the director?   Brando is terrific anyway (and in great shape, too). The well-cast Rita Moreno, Richard Boone and Pamela Franklin are short-changed by directorial and editorial decisions that don't give us enough of a purchase on the characters. The overcast weather on the French coast is a plus, but not the director's choice of a downbeat, arty finish.

The Night of the Following Day
Blu-ray
KL Studio Classics
1969 / Color / 1:85 widescreen / 93 min. / Street Date May 25, 2021 / available through Kino Lorber / 24.95
Starring: Marlon Brando, Richard Boone, Rita Moreno, Pamela Franklin,
Jess Hahn, Gérard Buhr, Hugues Wanner, Jacques Marin, Al Lettieri.
Cinematography: Willy Kurant
Film Editor: Gordon Pilkington
Art Direction Jean Boulet
Original Music: Stanley Myers
Written by Hubert Cornfield, Robert Phippeny based on the novel The Snatchers by Lionel White
Produced and Directed by Hubert Cornfield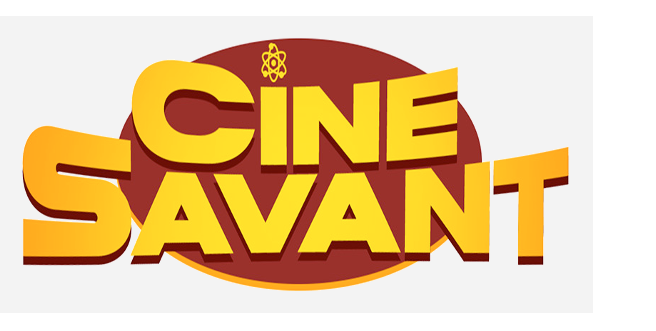 It's almost as if someone slipped into the cutting room and removed three or four critical character moments.
I don't know if Marlon Brando was ever officially regarded as Box Office Poison, but his 1960s decline began with his notorious behavior on Mutiny on the Bounty and continued with an unbroken string of bona fide flops. It's as if he simply lost interest in acting, and instead played games with producers and directors. He applied himself to favorites The Chase and Reflections in a Golden Eye but by 1968 he'd really dug himself into a hole. 1969's The Night of the Following Day became another Brando film that didn't perform. It was Brando's last picture on his Universal contract. A film starring a man still considered America's greatest film actor received relatively few bookings. Howard Thompson, the Times critic assigned to the movie, reported that he had to go to a 42nd Street house to review it. He hated Night but loved Universal's (now MIA) co-feature The Last Adventure, with Alain Delon.
After seeing Night we certainly understand why it didn't catch on … the question is, how did it happen?  Why did the filmmakers craft such a smart show, yet fail to make it anything that the general public or even art film lovers or would want to see?  In his audio commentary on this disc, director Hubert Cornfield wants us to believe that the finished The Night of the Following Day is the movie he wanted to make.
Bud the Chauffeur (Marlon Brando) is the front man for an organized band of kidnappers. At a French airport they snatch the daughter (Pamela Franklin) of a prominent man and hold her in a rented house on the sparsely populated seacoast. A complicated hostage-money swap is arranged, but the motley gang brought together by Wally (Jess Hahn) doesn't cohere as a unit. Wally's sister Vi (Rita Moreno) is Bud's girlfriend; her professional attitude vanishes and she turns to cocaine, missing an important appointment. Bud has difficulty keeping Vi under control, but she's nothing compared to the gang's other hired associate. The calm and composed Leer (Richard Boone) is really a traitorous psychopath. Instead of safeguarding the terrified kidnap victim he plans to torture her, murder his associates and keep the money for himself. Bud can see that something is wrong, and wants to call the whole deal off — but Wally talks him out of it.

The Night of the Following Day is about as friendless as big-profile star-driven filmmaking could get in 1969. The director is Hubert Cornfield, an erratic talent who collected some positive notices, almost for being invisible. Critic Andrew Sarris felt that Cornfield needed to be included in his book The American Cinema even though he didn't like any of his pictures. He slotted the director into the dismissive category 'Miscellany' next to insufficiently auteur-ish directors like Laszlo Benedek, Jack Garfein and Leslie Stevens. I haven't seen Cornfield's Sudden Danger or The Third Voice and I personally loath his collaboration with Stanley Kramer, Pressure Point. But noir addicts love Cornfield's 1957 Regalscope heist film Plunder Road, a minimalist nail-biter that does great things with an interesting cast and few resources.
In his audio commentary director Cornfield explains that the original book was first optioned by Stanley Kubrick, before he found out that the kidnapping of a child was verboten by the MPAA. Author Lionel White then swapped Kubrick the story that would become The Killing. Ten years later, Cornfield made the premise filmable by changing the child victim to a young woman. We're told that the show found its final financing only when Brando joined up; Richard Boone ceded the main role to Brando, who also made room for his former lover Rita Moreno (a great move, to be sure). But at some point Brando and Cornfield stopped communicating. Rebellious or disenchanted, Brando wouldn't be directed by him; Richard Boone stepped in. We're told that Brando's refusal to cooperate affected numerous scenes — the close-up of Brando smiling at the airport is reportedly something cribbed from a stage wait or a different setup.

The destructiveness of certain superstar actors slays me — Marlon Brando believed he was bigger than 'the movies' and entitled to torment certain directors. We presume that he got along with Michael Winner and Sidney J. Furie because they never said 'no' to him. Brando was more trouble than Orson Welles. Francis Coppola fought for Brando for The Godfather, a gift that rebooted the actor's career. Five years later, Brando paid Coppola back by adding more grief to his troubled production Apocalypse Now.
Cornfield's show has a lot going for it, starting with a nicely textured narrative. Very little is verbally explained, and we must pay attention to find out the criminals' exact relationships with each other. We start by assuming that Brando's Bud is the gang leader, but that turns out to be false. The crooks have memorized their plan for collecting the ransom, but that information is not shared with the audience. Cornfield handles the overall logistics and bits of violent action exceedingly well, up to a point. We keep waiting for the turnaround point where the movie 'comes together' as thriller entertainment, when what's going on becomes clear and we can decide who we want to succeed and who we want to fail. That point never comes.
Cornfield's strategy seems to be to keep us guessing, which for some details works well. A local gendarme interacts several times with Vi, and the way he behaves, we can't tell if he suspects something or is just interested in putting the make on her. But the director & co-writer omit key character connections, events that one would think are narrative essentials yet are left out. Pamela Franklin's kidnap victim makes an excellent impression of being terrorized, but she's just not on screen in the latter part of the movie. We lose contact with her, almost as if a reel had been accidentally skipped.

Richard Boone's sicko Leer survives this odd narrative strategy — we realize that he's an uncontrollable psycho at the same time the young girl does, when he stops being gentle and begins to terrorize her. Rita Moreno's Vi can sense what Leer is up to so we expect that she'll come to the rescue and defend the daughter. No, Cornfield is intent on avoiding anything conventionally dramatic. Like the cokehead that she is, Vi sticks to her personal issues with Bud, recovering just enough presence of mind to hold up her end of the ransom-collecting business. At about the halfway mark Bud and Wally have an argument, which gives Brando a chance to lose his cool and shout. But Bud doesn't take charge of the shaky situation, which leaves us with nobody to root for.
(spoilers)
Cornfield's most unforgivable move is skipping whatever awful things Leer does to the poor kidnap victim, a terrified teenager of fifteen or so. Bud smartly intuits that Leer will try a big double-cross, but why does he believe Leer will do anything other than 'go right to work' on the girl?   Bud would have done better shooting Leer and tying the girl to her bed. The awful finale just leaves us hanging — did we really see what looked like a bag of torture instruments?  Are we to assume that the girl dies?

How can this be her daydream, if she's not the central character?
Stories that 'turn out to be all a dream' aren't necessarily bogus or fraudulent. The Night of the Following Day tries out a 'cyclical' dream form that feels completely unsatisfying. Pamela Franklin's teenager is the pivot point of the 'repeating dream,' which makes little thematic sense. Not only is the movie not told from her point of view, she's on screen for only a few scenes. We also have little affinity for Brando's character… frankly, in Bud's final scene with the kidnap victim we don't at all know what's going through his mind. That leaves us with nothing but a unsatisfying trick storytelling device.
Was anybody surprised that audiences rejected The Night of the Following Day?  The ending is unpleasant in the extreme, and it feels pointless, too. If Hubert Cornfield had directed The Wizard of Oz, the Scarecrow and the Tin Woodsman would succeed in slaying The Wicked Witch, only to find Dorothy Gale's body in a ditch, raped and mutilated by flying monkeys.
The movie remains an interesting but truly frustrating puzzle — we have a hard time believing that its makers really planned it this way. Did Marlon Brando gum up the works, requiring an editorial save-job to make it good enough to sell to Universal?  According to Hubert Cornfield the answer is no.
---
The KL Studio Classics Blu-ray of The Night of the Following Day gives us this 1969 release in a beautiful, much cleaner transfer than that seen on a DVD released in 2005. The fine audio track highlights the interesting film score by Stanley Myers (Insignificance, The Witches).
Like a lot of '60s and '70s Universal films with adult or mature content, Night was re-worked and even partly re-shot for its network television airing, to bring the film back to a reasonable length after taking out censorable material. It is certain that a lot of the movie would not have passed network standards-and-practices without a good deal of editing.
Kino gives us a nice pair of audio commentaries. The late Hubert Cornfield's track doesn't answer our key questions, but we can infer that the flashbacks weren't added in post production. He cites the classic Dead of Night as having a similar cyclic dream structure. Cornfield doesn't get into any of the film's controversies — Brando's reported lack of faith in his director, Rita Moreno's personal problems. He does assure us that his visuals of Richard Boone toodling across a broad beach with a bowler hat and umbrella were meant to conjure the art of René Magritte … in his dreams. Nobody mentions it, but Jess Hahn's entire voice performance sounds distractingly dubbed.
The pretentious title came from Cornfield's story breakdown, which divides the narrative into four parts: A Day, That Night, The Following Day, and The Night of the Following Day. Cornfield's commentary is also unusual in that he speaks by means of the specially-taught diaphragm-pressure method used by people who have lost their voice boxes. He's exceptionally good at it but his track is slow going.
Tim Lucas gives the show a full court press on his new commentary track, accessing reviews, books and articles about Brando, Pamela Franklin and perhaps Richard Boone. Rather than quote Cornfield's stories, he goes places where the director doesn't: Rita Moreno's autobio details her unhappy (to put it mildly) relationship with Marlon Brando back in the 1950s. Tim points out actor Al Lettieri's small role and his credit as an associate producer; this Brando contact Brando may have led Lettieri to The Godfather, along with Lettieri's previous acting for Godfather producer Al Ruddy in the 1965 movie Wild Seed. Instead of working the movie over for classical allusions, Tim does a helpful comparison with the original novel. He points out some visual and musical hints that support Hubert Cornfield's fashioning of a cyclical, dream narrative. And Tim also finds the movie to be an exercise in frustration . We're still left wondering if more scenes were filmed and discarded … it certainly seems so. But Cornfield doesn't mention shooting a torture scene, and Tim Lucas didn't find any such reference in interviews with Pamela Franklin.
Twice in the movie Leer calls Bud 'Lochinvar,' teasing him with a reference to a heroic knight of olde. The film's original New York newspaper ad played up the sadism angle much more than the final posters. →
To recap, The Night of the Following Day stacks up as a study piece for screenwriters: which are the things that work in this movie, and which make it so maddeningly frustrating?  The acting is all good but the characters simply feel incomplete, and not in any 'dreamlike' way. Brando looks trim in his all-black outfit. Running on the beach with a machine pistol, he's an Aryan version of Diabolik. Moreno and Jess Hahn have little to do and there's just not enough of Pamela Franklin. Only Richard Boone's slimy menace translates well in the short shrift given individual characters — and his Leer is a complete downer.
Reviewed by Glenn Erickson
---
The Night of the Following Day
Blu-ray rates:
Movie: Fair but pretty fascinating
Video: Excellent
Sound: Excellent
Supplements: Older audio commentary by Hubert Cornfield, new commentary by Tim Lucas; Trailers from Hell trailer with Joe Dante; theatrical trailer.
Deaf and Hearing-impaired Friendly? YES; Subtitles: English (feature only)
Packaging: One Blu-ray in Keep case
Reviewed: April 29, 2021
(6490foll)

Visit CineSavant's Main Column Page
Glenn Erickson answers most reader mail: cinesavant@gmail.com

Text © Copyright 2021 Glenn Erickson