MGM sends James Stewart and Anthony Mann to Colorado high country locations for their third big-ticket western, a tight & tense psychological drama with a select cast: Janet Leigh, Robert Ryan, Ralph Meeker and Millard Mitchell. Stewart's anguished bounty hunter is a sick man on a mission he knows is self-destructive and just plain wrong; it's the actor's most fraught western performance. The landscape itself is psychological, with treacherous rocky outcroppings and a dangerous river. Even more impressive is the new restoration from Technicolor elements: this is one of the most beautiful westerns yet out on disc.

The Naked Spur
Blu-ray
Warner Archive Collection
1953 / Color / 1:37 Academy / 91 min. / Available at Amazon.com / Street Date September 21, 2021 / 21.99
Starring: James Stewart, Janet Leigh, Robert Ryan, Ralph Meeker, Millard Mitchell.
Cinematography: William C. Mellor
Art Directors: Cedric Gibbons, Malcolm Brown
Film Editor: George White
Production Illustrator: Mentor Heubner
Stunt Performers: Virginia Bougas, Ted Mapes, Frank McGrath, Chuck Roberson, Jack Williams, Jack N. Young
Original Music: Bronislau Kaper
Written by Sam Rolfe, Harold Jack Bloom
Produced by William H. Wright
Directed by Anthony Mann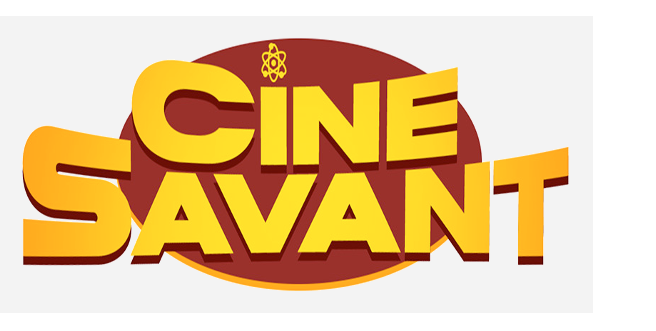 Jim Kitses' engrossing western films class back at UCLA in 1972 concentrated on the directors covered in the first edition of his book Horizons West: that's where I saw Budd Boetticher's 7 Men from Now and Sam Peckinpah's Ride the High Country for the first time. When MGM delivered a print of the Anthony Mann – James Stewart The Naked Spur we got a big surprise: it was in perfect 35mm … but in B&W. I rented it for a dorm screening not long afterwards, just to see it in color — 16mm Technicolor, which made quite a difference.
The unstoppable Warner Archive Collection now gives western fans a real treat: The Naked Spur is one of the best of the Mann-Stewart teamings and it's been beautifully restored. More on that below — and sorry that I couldn't cover this great release when it streeted, over a month ago.
Mann and Stewwart had taken Universal-International's Technicolor cameras to Oregon for Bend of the River, a lively drama about Stewart's ex- Kansas raider trying to rejoin civilized society by aiding a wagon train. It's a fine picture, beautifully directed, but perhaps a little mechanical in its dramatics. The Naked Spur was filmed on gorgeous Colorado locations but at heart it's small-scale: no wagon trains, bustling frontier communities or crowd scenes. Instead we get five desperate frontier people pitted against the rocks and rivers of the great outdoors.
Sam Rolfe and Harold Jack Bloom's economical script gives Mann plenty of opportunity to exercise his violent streak, with the very landscape becoming a treacherous character. Likewise, Stewart's role as a manic bounty hunter puts him always at the edge of a potential nervous breakdown. Like the spur that is jabbed into Robert Ryan's face, the rocks and rapids seem to echo the frayed nerves of Stewart's tormented hero.
Outlaw Ben Vandergroat (Robert Ryan) and his 'traveling companion' Lina Patch (Janet Leigh) are captured by the mysterious loner Howard Kemp (James Stewart), with a major assist from AWOL cavalryman Roy Anderson (Ralph Meeker) and grizzled prospector Jesse Tate (Millard Mitchell). Roy and Jesse thought they were helping an official lawman, but the prisoner jeeringly lets them know that Howard is really an amateur after the big bounty on Ben's head. The troubled party starts back to civilization to split the reward, which gives Ben time to play one captor against the other. Roy and Jesse are easily swayed by greed, and Ben encourages Lina to cozy up to Howard, to find a weakness in his armor. There is a weakness — Howard is near a nervous breakdown, desperate to regain the ranch he lost over an unfaithful woman.
Anthony Mann's westerns are morally heavy and stylistically exciting, and The Naked Spur is a critical favorite. The 1950 Winchester '73 plays like La ronde but with a rifle, and is near perfection. The following films lay bare the different aims of the Mann-Stewart partnership: Universal's Technicolor Bend of the River and The Far Country leaned in a nice-nice direction favored by James Stewart, while the Columbia- produced The Man from Laramie allowed Anthony Mann to indulge his interest in grim, Shakesperian family dynasty drama. The Naked Spur is not as classical-minded as Laramie but it's equally as dark. Much like a Budd Boetticher – Randolph Scott western, it takes place entirely in the wild, away from towns. The characters reveal their true natures when 'stripped naked' by the violent events. The spur of the title refers to a boot spur used as a weapon, but also the punishing rocks against which much of the action plays. In Anthony Mann environment is drama.
The bravura acting and Mann's flawless direction compensates for any predictability in the screenplay. We can't call the characterizations particularly original, as Millard Mitchell's prospector is right off the stock prospector shelf, and the excellent Ralph Meeker and Robert Ryan play baddies with one-track minds. But the quality of the playing is phenomenal. Ralph Meeker was under contract to MGM, which hadn't found a way to translate his Broadway success to movie screens. Meeker's rotten soldier is a simple creep with an Indian chief after him for raping one of their women. He tricks Kemp's band into helping him ambush the war party on his trail. As is typical for a '50s western, the moral complexity of the situation is erased in a simple, unavoidable massacre of Red Men. It's the least progressive part of the movie.
Robert Ryan is likewise not utilized to his full potential, but he does a lot with Ben Vandergroat's loud bluster and false good cheer. Ben starts off great, with one of Ryan's best opening lines ever (para):
"Ain't it the way? You get set to face trouble head-on and it sneaks up behind ya every time!"
Ryan must use his full range of skills to sell Ben's later attempts to turn his captors against one another. Some of the tricks are pretty transparent, so it helps that Jesse is so easily fooled.

The movie is genuine eye candy, classic western style. William C. Mellor's Technicolor camera spends a lot of time canted up at extreme angles in the rocks and shoving the violence in our faces: painful rope burns, a rockslide filmed looking up past the frightened Stewart, a cave-in, the Indian attack and an impressive conclusion in the midst of some roaring mountain rapids. I have to assume that the rockslide scene makes use of fake rocks. They tumble and bounce at Stewart and others (and the camera) with such convincing danger that they can't possibly be real. All of this violence and torment plays out in a forested wonderland that's almost too beautiful — that his scenery can be so dangerous makes the landscape itself seem psychotic.
Stewart is burned, shot, and almost buried alive. His suffering motivates the defection of Janet Leigh's concern and affections, especially when Ryan's Ben Vandergroat shows his full measure of ruthlessness. Stewart's detractors point to the fact that he tends to use the same acting tricks, whether playing 'cute' or neurotic. But his final breakdown here is still effective and touching. Howie Kemp was betrayed in love and robbed of his possessions and pride. A dead body can replace what was stolen from him, but cashing in means breaking his own moral boundaries: his violent bitterness comes from being unable to follow through with his dark plans. Perhaps this is small potatoes in the spectrum of great acting, but for westerns the scene is quite a revelation.
Anthony Mann's West maintained a solid moral foundation: what a contrast between this series and the coming tide of Robert Aldrich, Sam Peckinpah and Sergio Leone's amoral West, where indiscriminate killing is a common denominator for human interaction.
---

The Warner Archive Collection Blu-ray of The Naked Spur augurs wonderful things for classic film collectors. Just a few years ago, only the most marketable 3-strip Technicolor films merited full digital restorations — The Wizard of Oz, Singin' in the Rain, which had a price tag of hundreds of thousands of dollars. Because a Technicolor film has three B&W negatives, a real restoration needed to restore and combine all three, digitally re-aligning them to avoid harsh offset fringing, as in a publishing misprint. The 2006 DVD of The Naked Spur transferred an Eastmancolor composite, with plenty of problems 'baked in' and un-fixable.
It's clear that the situation has changed, and that the digital work necessary for these remasterings is more affordable. In the last couple of years we've seen quite a few Archive titles — including a number of musicals — digitally restored and looking better than we've ever seen them. I saw The Naked Spur projected in Technicolor at a museum screening; this encoding renders it in its full Technicolor brilliance. Those Colorado mountains, meadows and streams are truly impressive; everything 'pops,' from the quality of the sunlight on the rocks, to the rough woolen shirts and Ralph Meeker's suspiciously neat uniform. And of course the close-ups are killer, with Stewart's blue eyes and Janet Leigh's un-glamorous ragged haircut. Was it patterned after Ingrid Bergman's practical do for María in For Whom the Bell Tolls?
This is an exceptionally good western, but even mediocre oaters have benefitted from beautiful great-outdoors landscapes . . . which are relaxing for us urban-mole movie fans. Earlier in the year the WAC released MGM's Escape from Fort Bravo in a similar stunning restoration — it was filmed in Ansco Color but is likewise made better than new.
No good color images from The Naked Spur could be located, and the WAC prefers that reviewers not use frame grabs. . . so I hope these B&W illustrations suffice.
The Archive includes the extras that were cleared for the original DVD, a not-too-swift Pete Smith Specialty short subject and the Tex Avery cartoon Little Johnny Jet, nicely restored in HD. But you'll have to look elsewhere for more insight on the Anthony Mann – James Stewart string of '50s western hits. If you want to see how the western landscape went 'revisionist dark' the film to see is Mann's non-Stewart show about some savage bandits, the Gary Cooper movie Man of the West.
Reviewed by Glenn Erickson
---
The Naked Spur
Blu-ray rates:
Movie: Excellent
Video: Excellent
Sound: Excellent
Supplements: Trailer.
Deaf and Hearing-impaired Friendly? YES; Subtitles: English (feature only)
Packaging: One Blu-ray in Keep case
Reviewed: November 1, 2021
(6598spur)

Final product for this review was provided free by The Warner Archive Collection.
Visit CineSavant's Main Column Page
Glenn Erickson answers most reader mail: cinesavant@gmail.com

Text © Copyright 2021 Glenn Erickson
Here's Allison Anders on The Naked Spur: