It's pretty scary to think that as late as 1940 both Washington and the American public were sharply divided over Nazi Germany. Poland had been overrun and France was about to fall, but MGM waited until June of that year to release this softened adaptation of a novel written as a warning to the world in 1937. Handsomely produced with MGM's high-gloss production values, it's remembered as a valiant and courageous anti-Nazi film. Its all-star cast reunited the potent romantic team of James Stewart and Margaret Sullavan for sentimental fireworks.

The Mortal Storm
Blu-ray
Warner Archive Collection
1940 / B&W / 1:37 Academy / 100 min. / Street Date November 3, 2020 / available through the WBshop / 21.99
Starring: Margaret Sullavan, James Stewart, Robert Young, Frank Morgan, Robert Stack, Bonita Granville, Irene Rich, William T. Orr, Maria Ouspenskaya, Gene Reynolds, Russell Hicks, Esther Dale, Dan Dailey, Ward Bond, Rudolph Anders, Brad Dexter.
Cinematography: William H. Daniels
Film Editor: Elmo Veron
Original Music: Edward Kane
Written by Claudine West, Andersen Ellis (Hans Rameau), George Froeschel from the book by Phyllis Bottome
Produced by Victor Saville, Frank Borzage
Directed by Frank Borzage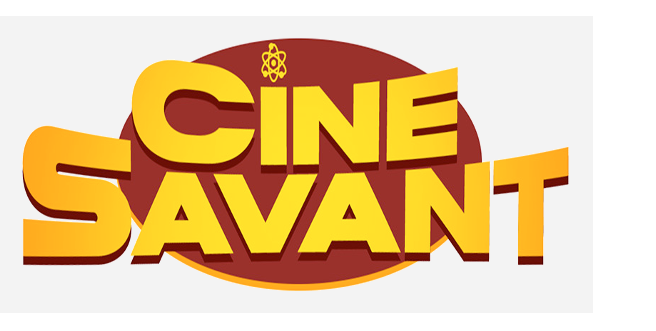 A lot has been written about Hollywood's actions prior to our entry into WW2, when isolationist policies discouraged movie fare calling for the U.S. to get involved in another European war.
When MGM finally got on the anti-Reich bandwagon, it at least did a class job of it. The screenplay for The Mortal Storm is well written even if it plays some major issues disturbingly 'safe.' We should be grateful that the finished film doesn't completely distort the message of the original book, which was written three years before. One can laud the superiority of the even more tragic So Ends Our Night, from the Erich Maria Remarque novel, with Fredric March and also starring Margaret Sullavan. But that wasn't released until early 1941, almost a year later. Both books warned of awful conditions in pre-War Europe. Both movies arrived too late for that purpose. They instead were accepted as primers to show Americans just how ugly things were in Europe, that maybe we ought to get serious about the war.

MGM's show did serve as informative propaganda for that ignorant part of the American public that paid no attention to local politics, let alone events in Europe. At least The Bund was finally beginning to take on a sinister tone for a majority of Americans. Our country remained in a sticky spot, especially when big companies maintained profitable ties with Germany. Had these shows come out in 1938 they would have created political fireworks, but we can't be sure that anything would have changed — conservative and pro-Nazi elements really wanted America to stay out of the war. It took an attack from a different enemy to unite the country.
The Mortal Storm is about the slow destruction of a German family. It's a good movie in its own right, even if its messaging lacks subtlety. The main roles are cast for maximum viewer identification, starting with Frank Morgan as Professor Viktor Roth. The paterfamilias Roth is not a clone of Morgan's Professor Marvel, but some of the same endearing qualities show through. Morgan underplays admirably, which is likely indicative of the sensitive direction of Frank Borzage. The veteran director specialized in obtaining special, 'tender' performances from all of his actors, especially in tense circumstances: Man's Castle, A Farewell to Arms, Strange Cargo.

The economical storyline begins with Professor Roth celebrating his birthday at the university and in his home, on the same night that Hitler becomes the chancellor of Germany. Roth, his daughter Freya (Margaret Sullavan) and her close friend Martin Breitner (James Stewart) are dismayed, but Roth's pro-Nazi stepsons Otto and Erich (Robert Stack & William T. Orr) are delighted. Also ecstatic is upperclassman Fritz Marberg (Robert Young), who has just pushed Freya into an engagement. Almost immediately, the three young Nazis get on Martin's case for not joining their political fraternity.
Things soon go bad. Martin is ostracized for his neutrality. Fritz's Nazi superior Holl (Dan Dailey Jr.) aggressively attacks non-Aryans and threatens others like Martin that won't swear total commitment to Hitler. Professor Roth is cold-shouldered by his school colleagues, and Erich and Otto move out of the house so as to not be tainted by association with 'pacifists.' Martin helps a persecuted man escape to Switzerland via an overland ski trek from his family's high-pasture farm. Freya breaks off her engagement to Fritz, who refuses to listen and demands that she stop resisting his male authority and take her place as a proper (silent) German wife. The Professor is finally arrested and placed in a concentration camp. Threatened by Gestapo officer Hartman (Rudolph Anders) and the local Nazi thug Franz (Ward Bond), Martin is forced to use his escape route for himself. He and Freya have fallen in love, but will they ever be together? Will the Professor ever be released?

The Mortal Storm gets an 'A+' as a primer against Fascist values, as we see the young men enthusiastically idolize Nazi superiors, embrace book burning, and attacking anyone not part of their superior racial-political fantasy. Fans of musicals will be bowled over by the sight of Dan Dailey (It's Always Fair Weather) in just his second film. In this picture the personable, smiling Dailey scowls and shouts hateful epithets — he seems modeled after the fierce, fanatic German trooper shown here from the 1933 Nazi film Hitlerjunge Quex. →
Rudolph Anders' superior is nicely judged. Nazi conditioning is demonstrated when he gives a hateful order chosen to make Fritz Marberg prove that he's a loyal Nazi bastard. Ward Bond is his usual excellent swine when in thug mode, threatening little Bonita Granville with a beating. The local Nazis either torture her or whip Bonita, unseen behind closed doors (this is MGM, after all). Bond's leer implies a desire for rape as well. At the time Granville was noted for playing teen heroine Nancy Drew so again the casting emphasizes the Nazi threat through familiar associations. In other words, if the Nazis shot a dog, MGM would make sure that the dog in peril was Lassie, or maybe even Asta. Bonita Granville later played another sweet young victim of Nazi perversion in the big wartime hit Hitler's Children. There she is given a public whipping, and not behind closed doors. Way to go, RKO.

Robert Young gives us a terrific Nazi SOB, a jerk who takes to Fascist airs the way a country club type disdains the common folk. It seems awfully natural when Fritz's face gets all cross and frustrated, just because Freya and Martin won't go along with his hateful, murderous philosophy. In 1938 Young played a positive German character in Three Comrades, also directed by Frank Borzage and co-starring Margaret Sullavan.
Both William T. Orr and Robert Stack were relative newcomers at the time of The Mortal Storm. William T. Orr married the beautiful Joy Page and eventually became a producer for his new father-in-law, Jack Warner. Robert Stack of course had a terrific career, blossoming from a pretty-boy consort for Deanna Durbin to many great roles. Orr and Stack play Margaret Sullavan's nasty Nazi brothers. Typical of the movie's (relative) sensitivity, two of the three young Nazi recruits show at least some repressed decency. Robert Stack's Otto has a pang of guilt at the finale; he'd later specialize in heroes torn by internal conflicts.

This is the last of four pairings of the stars James Stewart and Margaret Sullavan. Just a few months earlier they appeared as one of the most endearingly believable sweet couples ever in Ernst Lubitsch's The Shop Around the Corner (soon to come from The WAC). Residual affection from that show surely informed the marketing strategy for this one — some of the posters for The Mortal Storm just showed the pair looking happy together. When Fritz all but browbeats Freya into accepting his engagement announcement, we know immediately that Stewart's Martin is being cheated. Sullavan is as lovely as ever; Stewart feels 100% American, even without his cute mannerisms. At one point Martin Breitner must fight some thugs on the street, allowing Stewart to momentarily preview a bit of his future 'crazed George Bailey' or 'neurotic Anthony Mann cowboy.'
As only good melodramas can do, The Mortal Storm draws out its tragic finale, almost to a fault. (How many times watching For Whom the Bell Tolls do we wish that our lovers would STOP TALKING and run to safety before the enemy can aim machine guns and cannons their way?) Even as the Gestapo closes in, Martin and Freya take an extended 'Romance Time Out.' Their touchingly improvised wedding is overseen by Martin's mother (Maria Ouspenskaya, beloved from Love Affair of the previous year). Almost an entire reel is devoted to the big ski chase finale and its aftermath. I imagine that many viewers were devastated by the downbeat finale.

Someone with more knowledge and a closer perspective might better evaluate the way that Jewishness is downplayed in The Mortal Storm. The word 'Jew' is never heard, and the term 'non-Aryan' is used in its place. (Presumed) Christians deemed disloyal pacifists are persecuted almost as badly by the new regime. The Roths seem secular in their habits and display no stereotypical traits or mannerisms. Nor are they socially insular — Martin Breitman is welcome in the house and even preferred as a suitor for Freya. I'm assuming that the farming Breitmans are not Jewish. I didn't immediately pick up on the fact that Mrs. Roth (Irene Rich of Fort Apache) is supposed to be non-Jewish, along with her two older sons Otto and Erich.
Actual Nazi hatred was of course openly, virulently directed at Jews, but an uninformed viewer of The Mortal Storm might come away thinking that Nazi Germany persecuted 'nice people.' I personally conclude that MGM muted the Jewish angle because it understood very well that much of America was strongly anti-Semitic, that Americans couldn't be relied upon to oppose Naziism if the only people being persecuted were Jewish. That's a pretty scary idea, though The Mortal Storm is seldom considered controversial. After all, movie adaptations often altered characters.
The strategy seems to have been to set the specific idea of Jewish persecution aside to make clear that the victims are 'people like us.' It must have been decided that bringing 'Jewishness' into the equation would distract from the main goal, to convince Americans that Naziism was something that had to be confronted and defeated.
This reminds me of two other movies where the ethnic identity of a Jewish character was jettisoned in the writing stage, for reasons worthy of debate: 1937's They Won't Forget, and 1960's Wild River. In the case of the Elia Kazan movie, the motivation given was definitely to keep it simple, as in 'One social problem at a time, please.'
The Mortal Storm must surely have been a powerful aid in indoctrinating the public of the evils of Naziism, which poisoned human values on a mass scale. Frank Borzage's quality direction at all times avoids hysterics, and concludes the show on a frighteningly muted note, without big dramatics. We aren't given a call to arms, the shout of 'You're next, America!' heard in Alfred Hitchcock's Foreign Correspondent released three months later.  Even with its evasions, MGM's careful production remains thoughtful, forceful propaganda.
---
The Warner Archive Collection Blu-ray of The Mortal Storm is said to be a 4K scan of 'best surviving elements.' Was that qualifier necessary?  I saw nothing at all wrong with any of the movie, which looks as good as any vintage MGM pix remastered for HD. The contrast is perfect on all of those high-key interiors of Professor Roth's house. (Roth must be a really successful man, as that mansion looks like something Louis B. Mayer would live in. By contrast, in Fritz Lang's Hangmen Also Die!, the family of Walter Brennan's Professor Novotny lives in an ordinary apartment house.)
The special effect mattes can be a little phony but the snow scenes are very well filmed and edited. The constant rear-projection shots aren't too jarring. Is there no road to the Breitner farm?  Skiing down to town looks like an Olympic workout, and climbing all the way back up on skis would seem near-impossible.
The extras appear to be remastered in HD as well. Hugh Harman's weird Technicolor cartoon Peace on Earth (1939) gets the drop on the dark finale of On the Beach: some furry forest animals live in helmets and other gear left behind on a snow-covered battlefield. War is no more because mankind is extinct, having been eradicated in a WW1-style Armageddon. As grand-dad squirrel tells the story to his kids, we see the last (animated) human soldier die on screen.
Also in Technicolor, Meet the Fleet is a 1940 Navy recruitment picture in which William T. Orr performs alongside Robert Armstrong, Herbert Anderson and favorite George Reeves. Most of it is land-bound, but a beautiful opening gives us terrific color views of the USS Pennsylvania, sister ship to the Arizona.
Reviewed by Glenn Erickson
---
The Mortal Storm
Blu-ray rates:
Movie: Excellent
Video: Excellent
Sound: Excellent
Supplements: Technicolor short subjects Peace on Earth and Meet the Fleet, Trailer.
Deaf and Hearing-impaired Friendly? YES; Subtitles: English (feature only)
Packaging: One Blu-ray in Keep case
Reviewed: November 10, 2020
(6386mort)
Final product for this review was provided free by The Warner Archive Collection.

Visit CineSavant's Main Column Page
Glenn Erickson answers most reader mail: cinesavant@gmail.com

Text © Copyright 2020 Glenn Erickson
Here's Allan Arkush on The Mortal Storm: