It's Labor vs. Capital, in basic terms!  Sean Connery is the tough, embittered miner looking to strike back against the bosses, and Richard Harris the underdog who sees a way out by becoming an agent provocateur for the Pinkertons. An admirable true-life history lesson, Walter Bernstein & Martin Ritt's downer of a drama didn't grab the public's imagination. But there's no better vision of the time and place, thanks to James Wong Howe's realistic, nearly monochromatic cinematography.
The Molly Maguires
Blu-ray
Viavision [Imprint] 172
1970 / Color / 2:39 widescreen / 124 min. / Street Date October 26, 2022 / Available from Viavision / au 34.95
Starring: Sean Connery, Richard Harris, Samantha Eggar, Frank Finlay, Anthony Zerbe, Philip Bourneuf, Anthony Costello, Bethel Leslie, Brendan Dillon.
Cinematography: James Wong Howe
Art Director: Tambi Larsen
Costumes designed by: Dorothy Jeakins
Film Editor: Frank Bracht
Original Music: Henry Mancini
Written by Walter Bernstein suggested by a book by Arthur H. Lewis
Produced by Walter Bernstein, Martin Ritt
Directed by Martin Ritt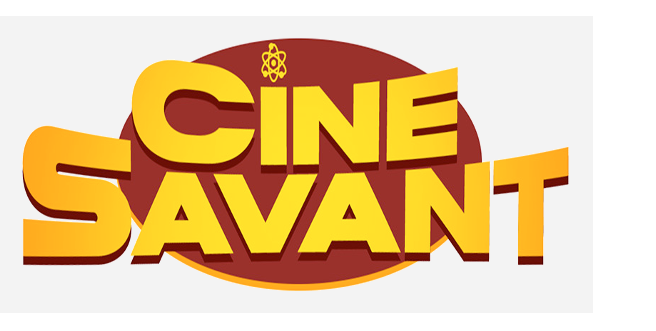 Blacklist survivor Dalton Trumbo made the news in 1960 by bouncing back in the film credits of two major motion pictures, but others of the Hollywood Ten never re-ignited their careers. Some persistent blacklistees came back into the limelight, at least in terms of critical acclaim. After years in the wilderness, several former 'creatives non grata' chalked up a worthy credit or two in the movie mainstream: Abraham Polonsky, Herbert Biberman.
Although hounded from TV by the blacklist, director Martin Ritt managed to carve out a good film directing career, supported by stars like Paul Newman and occasionally taking the forefront in politically liberal moviemaking — Edge of the City,  No Down Payment,  The Great White Hope. Writer Walter Bernstein had contributed to just one film noir before being banished to minor TV work for nine years. His work on other films remained uncredited – an undisclosed contribution to The Wonderful Country, a script discarded for The Magnificent Seven. Bernstein's lack of credit on 1964's The Train was apparently not blacklist related, but still must have hurt — he reportedly rewrote the movie from top to bottom.
Ritt and Bernstein had worked together since the early TV days. They collaborated on the feature Paris Blues, and much later on The Front, about the blacklist itself.
1970's The Molly Maguires was an opportunity to make a big pro-Union statement, with big stars. Serving as co-producers, Ritt and Bernstein signed star Richard Harris in his first film since playing King Arthur in Camelot. Fed up with his superstar identity as James Bond, Sean Connery was eager to establish himself outside the 007 franchise. The expensive production was filmed entirely on location in real Pennsylvania mining towns; the mine interiors were an enormous (400 foot) construction back on Paramount's lot in Hollywood.

The story of 'The Mollys' is another demoralizing downer about the oppression of unions. Movies about labor unrest had never won popularity contests. The subject may have not been a good fit for 1970, when much of America was alarmed by news reports of political violence attributed to the Black Panthers and the radical Weather Underground. Justly or unjustly, The Molly Maguires sympathizes with the oppressed miners, even when they turn violent. It arrived in a movie season that presented its social criticism and historical revisionism with cinematic pyrotechnics (Midnight Cowboy) or rollicking good humor (Little Big Man).
"I suppose it's my weakness as a Christian. I never could stand a man carrying a cross."
That's what Sean Connery says just before a critical fight in The Molly Maguires, which focuses on historically reported violence, unrest and corrupt repression in the 1876 coal mines. Miner Sean Connery's secret organization turns to criminal sabotage and murder out of sheer frustration, and Walter Bernstein's thoughtful script shows what those that commit to violent resistance can expect. The movie doesn't judge its moral combatants, although we'd probably feel more satisfied if it did. Giuliano Montaldo's Sacco and Vanzetti has a bigger emotional impact, and it's one-sided and openly Marxist.
Unlike the Italian movie, The Molly Maguires doesn't show the earlier crimes by the mine owners and their hired goons. We're expected to assume that the workers are oppressed by The Man, and that the only options are to submit and suffer, or rebel and suffer.

Looking for work, James McKenna (Richard Harris) arrives in a Pennsylvania mining town and is eyed suspiciously by the other workers. Their strikes have been brutally broken. Barely subsisting on the meager pay rates set by the all-powerful mine owners, the miners are watched over by armed Pinkerton guards. But a covert resistance persists: a splinter group of the pro-Irish Hibernian Society has vowed vengeance and retribution against their oppressors. The 'Molly Maguires' blow up mines and other mine property, and maim and murder guards and personnel. The secret organization's dour leader Jack Kehoe (Sean Connery) does not expect his crimes to improve conditions, but fighting back is imperative.
McKenna is eventually accepted by the Mollys, and his lonely landlady Miss Mary Raines (Samantha Eggar) slowly warms up to him. McKenna takes an enthusiastic hand in the violent anarchy, and wins the friendship of the unhappy Jack Kehoe. Unfortunately, James McKenna is actually James McParlan, a Pinkerton agent placed to goad the Mollys into a Pinkerton trap. The Company's head of security Davies (Frank Finlay of The Pianist) expects McKenna to deliver results as soon as possible — he wants the Mollys on the hangman's scaffold.

Martin Ritt & Walter Bernstein's thought-provoking movie is an accurate, authentic depiction of violent labor relations right after the Civil War, when the nation was swollen with immigrant workers. Companies were quick to exploit the 1868 14th Amendment, which expanded the rights of corporations (the subject merits a quick read). The Pennsylvania mines are a brutal and pitiless place where strong men are beaten down by unfair compensation and terrible working conditions. It's the situation expressed in the song Sixteen Tons, where low wages are further shrunken by crooked company stores that overcharge for necessities.
The Molly Maguires is visually a 'new Hollywood' movie that puts a lot of effort into visual style. The mining town is painted in depressing coal-dust grays; the entire landscape seems smothered by coal smoke. The mine in John Ford's classic How Green Was My Valley is idealized compared to this; Roddy McDowall and co. didn't have armed guards pointing guns at them. Of course, the Welshmen hadn't become radicalized like these immigrant Irishmen. The only labor relations in sight is martial law with an army of police to keep order – the owner's order.

Writer Walter Bernstein shows the radicals for what they are, bitter men who have lost hope but not their pride, and who only want to strike back. If they have illusions, it's a vague faith that that their efforts will inspire change in the future. But nobody's making 'Tom Joad' speeches. In the end, Connery's committed tough guy knows only that he had to make some noise and make his mark.
Richard Harris' James McKenna has arrived at an alternate, entirely selfish plan to escape hopeless poverty and humiliation. If the only way to get a leg up is to betray his fellow men, that will have to do. As a classic agent provocateur McKenna does more than just bear witness to the Mollys' crimes — he goads them forward, so that Davies can arrest them all the sooner. It may be part of his subterfuge, but McKenna does try to talk Kehoe out of some of their crimes, in honest sympathy — blowing up a train, murdering the worst of the company men. Security man Davies knows that his secret agent will be breaking the law. He'll even accept one of his Pinkertons being killed, if McKenna can secure hard evidence to convict the Mollys.
The movie offers a rumination about informing on one's friends. It declines to ring down a moral verdict against this coal-field Judas, even if an quietly outraged Mary Raines does. We don't know if McKenna will have to live in shame and regret, as Connery's Jack Kehoe predicts. If he spends his 30 pieces of silver carefully, McKenna could conceivably make a good start in the Land of Opportunity.

A mine owner watches a ball game but everything else is overseen by hired intermediaries. The attitude toward labor is Darwinian: the miners are owed only the least money they'll take to work, and the influx of hungry immigrants insures that labor is a buyer's market. We get the idea that some of the rebellious workers channel their energy into resistance because they are simply too poor to leave. Those that submit may accept a 'tradition' of economic servitude, serfdom, adopting the bosses' talking points — "Union men just want to get paid without working."
The Molly Maguires was immediately admired from a production standpoint. James Wong Howe's Panavision cinematography gives life to the grim coal town and its joyless bars and unhappy wives. He takes pains to show how dark it was hundreds of feet underground, giving the impression that some scenes are lit by candlelight alone. The mine itself is a convincing construction with operating ore cars and a fully-functioning colliery. The entire district is a defoliated wasteland, black with soot and dust. When Harris takes Samantha Eggar on a Sunday picnic, the only place to go is a slag heap.
Our heroes are a rough, physical bunch that fight at a drop of a hat. They don't mind ganging up on a stranger, just out of pure meanness. Almost the only relief in the picture comes in a team field game so brutal, it's funny. The game has been identified as 'Gaelic football,' an early version of soccer. So many punches are thrown, it looks like a combination of rugby, soccer and mixed martial arts. The workers' rage all comes out on the playing field. After a pause just long enough for a trophy ceremony, the action re-commences as an out-and-out fight. The Pinkertons don't mind the fighting — it's better for the miners to clobber each other than murder the guards.
We're reminded that Richard Harris's breakthrough movie role was as a rough & tumble rugby player in Lindsay Anderson's This Sporting Life. In that movie he's introduced in a dentist's chair — most of his teeth have been knocked out.
Sean Connery stares and glowers but doesn't talk much in the first part of the show. Richard Harris appears to forgo his familiar blue eye shadow — perhaps after review flak over his 'pretty' King Arthur. The two stars play well off one another, especially when they break loose by looting and then burning the company store. It's classic male bonding by mutual rebellion — the arson is a liberating act that makes them feel alive. It's almost the only scene where Connery's Jack Kehoe seems to be enjoying himself.
Anthony Zerbe is a standout among the Mollys, in an atypical sympathetic role. The young conspirator Frank McAndrew is played by Anthony Costello, well-known from Arthur Penn's Night Moves. Costello later wrote a novel called Jericho, a story of labor struggles in Massachusetts. Samantha Eggar provides considerable appeal as the lass of James McKenna's dreams. We know she's torn up by the revelation of his true identity, even if she must mute her emotional reaction.
Things are tough all over — nary a tear is shed by the wives of the convicted. Jack Kehoe's wife (Broadway actress Bethel Leslie  ↓  ) barely speaks. When Jack comes home for supper, she cleans him up as if well aware that whatever time they have together will be fleeting.

The other key scene sees McKenna visiting Kehoe in his jail cell, looking for some kind of personal resolution to lessen his self-loathing. Kehoe knows full well that McKenna wants either to be verbally forgiven, or for Kehoe to strike him physically, so he can have the release of a punishment. Did Bernstein and Ritt equate this face-off of betrayer and betrayed with an imagined reckoning between blacklistees and their 'colleague informers?'  Big names come to mind: director Elia Kazan (8 names), director Edward Dymtryk (26 names), and writer Martin Berkeley (161 names).
Some of those writers and directors had grown up on the street, and were tough scrappers in their day. When Kazan was awarded an honorary Oscar in 1999, Bernstein's quote from that night did not condemn Kazan personally or angrily protest the award, but instead stated simply "The only good thing is that it may have made more people aware that there once was a blacklist."
Awareness of history is what this show is all about. It looks as though at least twenty Molly Maguires were hanged in the Pennsylvania prisons of Carbon, Pottsville and Schuylkill. The Pinkerton detective that 'brought them to justice' was indeed named James McFarlan.  →
The uncompromised The Molly Maguires was probably too much of a downer to find widespread popularity; with a few exceptions social misery was never big box office. Perhaps the most exciting and engaging movie about coal miners on strike is John Sayles' superb Matewan, which takes place in West Virginia of the early 1920s. Sayles slightly idealizes his brotherhood of working men, but he gives us an emotional break by giving his heroes a fighting chance. It is highly recommended as well.
Working with other writers, Martin Ritt made a much more successful movie about union organizing nine years later.
Norma Rae famously won an Oscar for Sally Field and for an original song by David Shire and Norman Gimbel; it was nominated for Best Picture and Best Screenplay (Irving Ravetch & Harriet Frank Jr.). Molly Maguires was nominated only for Best Art Direction and Set Decoration.
---

Viavision [Imprint]'s Blu-ray of The Molly Maguires sources Paramount's file HD transfer, which looks fine but has not been optimized & finessed to remove occasional bits of dirt, etc.. The color is improved over the older (2004) DVD release — still cold and gray, but not oppressively so. We can see Miss Mary Raines' efforts to brighten up her parlor. We presume that the transfer is the same seen on Paramount's domestic 2019 Blu-ray release.
Henry Mancini's repeated flute theme no longer seems monotonous, not after twenty years' worth of 'folk-' inflected movie scores for stories with an Irish or Scots background. Mancini contributes a variety of themes in addition to the Irish standards heard in the bars.
[Imprint] gives us two full commentaries, one by Howard S. Berger and a second by Daniel Kremer. We know that the object is to give extra value and not lock down opinions to just one source. Yet listening to both yields a great deal of content overlap. A nice audio piece, also new, gives us actor Anthony Zerbe's memories of the shoot and the stars.
The box text (and this review) spill the beans about Richard Harris' identity as an undercover police agent. We deem that fair play, as Kehoe's function is revealed very near the beginning of the story and is never a surprise.
We note the good, concise coverage of The Molly Maguires at the website Movies ala Mark.
Reviewed by Glenn Erickson
---

The Molly Maguires
Blu-ray rates:

Movie: Good ++
Video: Excellent
Sound: Excellent
Supplements:
Separate audio commentaries by Daniel Kremer, and Howard S. Berger
Original trailer
New featurette A Complicated Film with performer Anthony Zerbe.
Deaf and Hearing-impaired Friendly? YES; Subtitles: English (feature only)
Packaging: One Blu-ray in Keep case
Reviewed: December 3, 2022
(6845moll)

Visit CineSavant's Main Column Page
Glenn Erickson answers most reader mail: cinesavant@gmail.com

Text © Copyright 2022 Glenn Erickson