When does a silent classic really become a classic?  When we can see a reconstituted full original version, which in this case meant decades spent waiting. G.W. Pabst's celebrated 1927 jeopardy-soap has romance, treachery, murder, a revolutionary war and a score of terrific characters embodied by Brigitte Helm, Sig Arno, Vladimir Sokoloff and the weird Fritz Rasp. But our hearts are stolen by the wistful lady in the title role, Édith Jéhanne, whose natural performance resonates with innocence and devotion. The rambling narrative barely holds together, but this romantic winner is graced with some of the best-directed scenes from silent cinema.

The Love of Jeanne Ney
Blu-ray
Kino Classics
1927 / B&W / 1:33 Silent Ap / 106 min. / Street Date April 21, 2020 /
Die Liebe der Jeanne Ney / available through Kino Lorber / 29.95
Starring: Édith Jéhanne, Uno Henning, Fritz Rasp, Brigitte Helm, Adolf E. Licho, Eugen Jensen, Hans Jaray, Siegfried Arno, Hertha von Walther, Vladimir Sokoloff, Jack Trevor, Mammey Terja-Basa, Josefine Dora.
Cinematography: Robert Lach, Fritz Arno Wagner
Film Editors: G.W. Pabst, Marc Sorkin
Art directors: Otto Hunte, Victor Trivas
Original Music: Hans May
Written by Rudolf Leonhardt, Ladislaus Vajda from the novel by Ilja Ehrenburg
Produced by
Directed by G.W. Pabst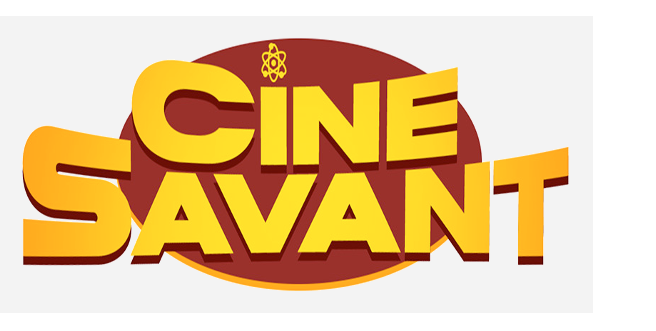 At UCLA film school in the early 1970s, associate professor and former film director David Bradley taught several screening classes per quarter, showing pictures from his vast personal collection of 16mm prints. Bradley was particularly flush with silent classics — he seemed to have all the standard MoMA prints, plus plenty of rare items he'd collected on his own. In the 1970s almost none of the foreign silent prints we saw could be described as complete, and certainly not his 78-minute edition of Metropolis. When another professor screened that for us, with an invited Fritz Lang in attendance, we had no idea it was a re-written cut-down hack job.

One of our most enthralling silent movie experiences was seeing Bradley's print of G.W. Pabst's The Love of Jeanne Ney, a 1927 romantic melodrama starring two greats from Metropolis in secondary roles, Brigitte Helm and Fritz Rasp. It's been a long time, but I remembered every scene being rich in atmosphere and fluid in camerawork. The first act takes place during the Russian Civil War (1919-1921 or so). At the time, the rich detail in scenes of crowded entertainment halls and revolutionary headquarters reminded me of Sam Peckinpah's The Wild Bunch. The least significant extra or prop made a contribution to the atmosphere.
Dimitri Kirsanov's avant-garde Ménilmontant takes the prize for seeming far too modern to be made in 1926, but The Love of Jeanne Ney is just as progressive in terms of style. Some scenes flow as smoothly as do the silent dramas of Josef von Sternberg. Unlike Pabst's classics Pandora's Box and Diary of a Lost Girl, the suspenseful Jeanne Ney differs because it makes no particular claim to great art or importance. Its source appears to be a pot-boiler novel by Soviet revolutionary Illya Ehrenburg, whose life experiences brought him into contact with top historial and artistic names in Bolshevist Russia and the art haunts of Paris. Ehrenburg reportedly repudiated Pabst's movie, for dropping his political rhetoric.

The Love of Jeanne Ney stars a marvelous screen presence by the name of Édith Jéhanne, who we are told died just a couple of years later, 'about the time that talking pictures were coming in.' Does she purse her lips like Gene Tierney as part of her performance, or was she perhaps self-conscious about her teeth?  As with the timeless appearance of the heroine of Ménilmontant, Jéhanne would look perfectly natural in a movie made in 2020. Perhaps she couldn't compete with the glamour goddesses then coming into vogue — Garbo, Dietrich, Helm. Pabst soon became enraptured with an imported sex symbol, Louise Brooks.
The movie can be called artistically chaotic in that it mixes acting styles and bounces between genres — political conspiracy thriller, docu-like street scenes, intimate romantic melodrama. Rich characters drift in and out of the narrative. The story plays well and comes to a satisfying conclusion, even as a score of subplots are left unresolved.
In the Crimea during the Civil War, neutral French businessman Andre Ney (Eugen Jensen) is doing spy work for the White Russians, who are losing. His beautiful daughter Jeanne Ney (Édith Jéhanne) falls in love with Andreas Labov (Uno Henning), a handsome Russian. Unbeknownst to her, Andreas is a Bolshevik agent. The unscrupulous apolitical scoundrel Khalibiev (Fritz Rasp of Spies and The Threepenny Opera) needs money, and so sells a fake list of Red agents to Andre. Jeanne and Andrea learn each other's true identity only after an unfortunate shooting. The Reds overrun the city. Helping Jeanne return to Paris is a ranking Party officer who takes a fancy to her, Zacharkiewicz (Vladimir Sokoloff, much later of For Whom the Bell Tolls and The Magnificent Seven).

In Paris, Jeanne is reluctantly taken in by her Uncle Raymond (Adolf Licho), the proprietor of a shady detective agency. Her cousin Gabrielle (Brigitte Helm) is sightless, and easily spooked. Raymond Ney's main operative Gaston (Sig Arno, 'Toto' in Preston Sturges' The Palm Beach Story!) cleverly recovers the lost diamond of a White Russian expatriate, for which the greedy Uncle Ray anticipates a 50,000 franc reward. But the Paris episode dissolves into terrible intrigues. With the Crimea now won by the Reds, Zacharkiewicz generously assigns Andreas to Paris, to deliver money to fund a Communist labor campaign in Toulon. But the penniless Khalibiev also comes to town, posing as a wealthy White Russian. He soon launches a series of outrageous crimes against the Neys, including a murder he wants to pin on his arch-rival, Andreas.
Jeanne Ney starts slowly but soon picks up speed. The Crimea section is all about smoky dens of White Russian revelers with their wild drinking and loose women. Khalibiev is first seen smoking a pipe decorated with an obscene figurine, that he soon uses to pay a waiter. The handsome Andreas quick-changes from a White Russian uniform to standard Bolshevik black leather. He and Jeanne are seen in flashback cavorting in the countryside, and in the present meeting sadly in a staggering downpour. The audience is at all times ahead of the characters. Jeanne doesn't realize that Khalibiev is responsible for her father's death. In Paris, Khalibiev worms his way into Uncle Raymond's confidence by offering to marry the 'defective' Gabrielle, who he in reality detests. In one outrageous scene, Khalibeiv sits between the two young woman. He holds his blind fiancée's hand, while at the same time trying to molest Jeanne. Khalibiev preempts Jeanne's protests by convincing Raymond that she propositioned him. Then he steals what he needs from Jeanne's purse to frame Andreas for the murder he's about to commit.

The tangled-relationships and misunderstanding require that characters never ask the right questions of each other. The dastardly Khalibiev thrives because Raymond is impressed by his phony credentials, and because nobody listens to the women that intuit the truth. In addition to Gabrielle and Jeanne, Khalibiev has boasted of his murderous plans to the barmaid Margot (Hertha von Walther). Jeanne does not realize that he's orchestrating the murders and assorted havoc. Khalibiev disguises his schemes so well, she believes that he'll help her prove Andreas innocent.
G.W. Pabst allows his unrestrained melodrama to run where it will, without imposing too many formal restraints. After the wild and violent episode in the Crimea, Paris combines dank offices and rooms with impressive location shooting. One of the large train stations figures in several scenes, and at one point the narrative stops to place Andreas and Jeanne in the flow of a giant street market circa 1921. One moment we're on carefully crafted interior-exterior sets, and then next we're out in public.
The shooting style won't stand still either. Pabst pans wildly over the orgy-like White Russian drink-fest, and then films the entrance of the Red Army as if Pancho Villa were coming to town. Andreas and Jeanne's soggy farewell in the rain contrasts with their happier times. The camera tracks with them across a pretty Ukranian meadow. A reunion in a Parisian park becomes an intense romantic set piece, as the lovers rush down parallel paths to finally meet and embrace .

Édith Jéhanne and Uno Henning's performances are as naturalistic as can be, without a bit of romantic overstatement. On the other hand, Brigitte Helm is caught up in expressionist histrionics, with a constant look of hypnotized anguish on her face (just above ↑ ). Gabrielle's protests to her father go un-heeded, for Uncle Raymond lives in his own expressionist mindstorm of greed. Late at night, Raymond obsesses over the recovered diamond, and swoons in orgasmic delight as he counts invisible money.
Fritz Rasp was never a subtle player, and his Khalibiev is way over the top (just below ↓ ). Rasp pulls so many grotesque faces, and is so transparently EVIL, we wonder why anybody trusts him for a minute. Sig Arno's crafty detective Gaston is a neat little can-do guy. His sly faces are amusingly subtle. Pet owners will object but I found the scene where he attacks a parrot to be hilarious. Andreas has a fellow undercover Bolshevik operative, Poitras (Hans Jaray), who helps him deliver money to Toulon. He's under-represented — I have a feeling that the part was shortened.

We have to surmise that a lot of the original narrative was thrown out, either to jettison the Communist sub-plot or because Pabst preferred to focus on the romantic couple. The show is a string of beautifully conceived scenes, which in this case is more than enough — the story seems at all times alive and 'happening.' As a formal narrative, however, one wouldn't call it efficient or balanced. Normally, when a sprawling thriller takes the time to introduce interesting characters, it's because they later serve an important function. But the Bolshevik matchmaker Zachariewicz and Andre's former servant (Mammey Terja-Basa) are never seen again. The amusing, hyper-efficient Gaston exits the story as well. Poitras is last seen in an unresolved episode in Toulon. Jeanne and Khalibiev's story thread finds closure in an intensely dramatic final showdown in a train compartment. But everybody else's problems are left in flux. What will happen to Gabrielle, Poitras, Gaston? We don't even get to see Andreas' reaction.
We're told that the newly reorganized UfA – with Paramount and MGM, now called ParUfaMet — told G.W. Pabst to film Jeanne Ney in 'the American style,' and to add a happy ending. Did Pabst pare down a longer continuity, or did he just throw out plot complications that didn't interest him?  There's enough 'untold' story incident here, with so many interesting characters to develop, that Jeanne Ney could easily be expanded to a multi-hour miniseries. But how to find actors as ideal as these?
I returned to The Love of Jeanne Ney expecting to be entranced by Brigitte Helm, but hers is a sidebar character role. It's Édith Jéhanne who captivates, she who died twenty years before I was born. What a charming, naturalistic performance…
---

The Kino Classics Blu-ray of The Love of Jeanne Ney is a fine restoration (2015) of this under-appreciated classic. Most of show is in extremely good shape, allowing us to appreciate the delicate cinematographic moods of Robert Lach and Fritz Arno Wagner. Art directing next to the celebrated Otto Hunte is Victor Trivas… yes, the Victor Trivas who wrote the original story for Orson Welles' The Stranger and who wrote and directed the outré medical horror film Die Nackte und der Satan. If you think about it, both The Stranger and Jeanne Ney are about verminous scoundrels that sneak out of a war zone, and to further their nefarious scheme, marry an unsuspecting woman in a new country.
A second encoding of the film is the American cut, which is about a reel shorter and renames a number of characters. The story is hurried along by tossing out 'atmospheric' scenes — the lovers' leisurely visit to the street market, and a meal shared with strangers on the Toulon-bound train.
The release copy reads 'music adapted and orchestrated by Bernd Thewes for the German version.' We didn't catch whether the score adapted was the original by Hans May, as given by the IMDB. Andrew Earle Simpson provides a music score for the US version. English subs are provided for the German version's original title cards, which alter a name or two as well.
Eddy Von Muller's commentary collects what's known about Jeanne Ney and G.W. Pabst, and dispenses a wealth of general information on Weimar cinema, the arc of German expressionist filmmaking, etc.
I'm still surprised when comparing G.W. Pabst's 'looser' direction in The Love and Jeanne Ney to that in his better-known classics. Pandora's Box is brilliant, but often seems confined and static — it takes place completely on studio sets. Jeanne Ney is the least 'important' of the Pabst films that I've seen. Even though its story is erratic, within individual scenes it can claim a more natural cinematic 'flow.'
I recommend Farran Smith Nehme's essay on The Love of Jeanne Ney written for the San Francisco Silent Film Festival. She says that the film's White Russian orgy looks especially convincing because Pabst recruited his players from among the large contingent of expatriate Russians in Paris. Did the great director choose to film this story because doing so would afford him weeks of filming in Paris?
Reviewed by Glenn Erickson
---
The Love of Jeanne Ney
Blu-ray rates:
Movie: Excellent
Video: Excellent
Sound: Excellent
Supplements: -Audio commentary by film historian Eddy von Mueller
-Restored German release version with music adapted and orchestrated by Bernd Thewes
-U.S. release version with music by Andrew Earle Simpson.
Deaf and Hearing-impaired Friendly? YES; Subtitles: English (feature only)
Packaging: One Blu-ray in Keep case
Reviewed: May 29, 2020
(6258love)

Visit CineSavant's Main Column Page
Glenn Erickson answers most reader mail: cinesavant@gmail.com
Text © Copyright 2020 Glenn Erickson