The triple-threat talent Gordon Parks gets carte blanche to film his own autobiographical novel back in his old home town — and the result is one of the better depictions of growing up black in the Midwest. Parks' memories don't wield a fiery political agenda, nor does he say that 'there were good people on both sides.'  It was what it was and it wasn't always pretty. As young Newt, Kyle Johnson 'does the right thing' and his experience helps explain the pervading lack of faith in justice, to put it mildly. Parks' beautiful film remains positive, reflecting his warm memories, and his direction gives us a full ensemble of black talent at work: this is said to be the first Hollywood film produced and directed by a black man.

The Learning Tree
Blu-ray
The Criterion Collection 1107
1969 / Color / 2:35 widescreen / 107 min. / available through The Criterion Collection / Street Date December 14, 2021 / 39.95
Starring: Kyle Johnson, Alex Clarke, Estelle Evans, Dana Elcar, Mira Waters, Joel Fluellen, Malcolm Atterbury, Richard Ward, Russell Thorson, Peggy Rea, Carol Lamond, Kevin Hagen, James Rushing, Dub Taylor, Felix Nelson, George Mitchell, Saundra Sharp, Stephen Perry, Don Dubbins.
Cinematography: Burnett Guffey
Production Design & Art Direction: Edward D. Engoron
Film Editor: George H. Rohrs
Visual Effects: Albert Whitlock
Original Music: Gordon Parks
Story Consultant: Genevieve Young
Written, Produced and Directed by Gordon Parks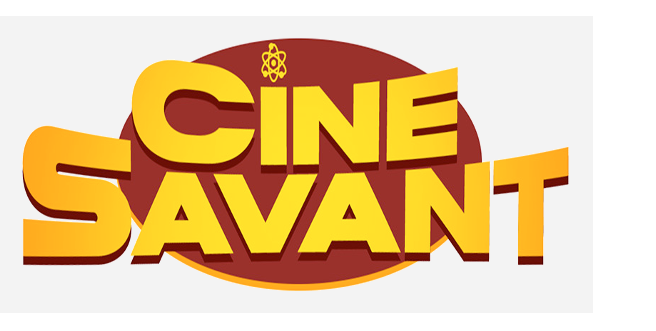 The multi-talented Gordon Parks took possession of the director's chair in a way even more notable than Orson Welles thirty years earlier, considering the presumed disadvantages involved. He is the first black man to direct a major Hollywood release, and is also its producer, writer and music composer. Parks had been involved in some short films before but earned his big break through sheer talent and positive encouragement from associates and friends. Already famous as a Life magazine photo-journalist, he made a name for himself with cutting-edge photo essays, as with a study of a gang in Harlem. To get their confidence he had to hang out on the streets for a period of time. The brilliance of Parks' B&W images won him his awards. During this time another Life photographer encouraged Parks to write, the result being a raw account of his early years in Kansas, a coming-of-age novel published in 1963 as The Learning Tree.
Art celebrity was earned with a famous, controversial photo shoot in Brazil in 1961. Life initially sent Parks to a document life in a slum in Rio de Janeiro, with the idea of using the photos as pro-Western political propaganda. Parks instead brought back a gripping photo essay about poverty that captured the heart of America. With thousands of dollars in reader donations Parks brought the sickly 12-year-old Flavio da Silva back to the U.S. for Medical treatment, and purchased his family a modest house outside the slum. A short film was commissioned as well, mostly taken from Parks' photos. It was an important directing credit and the international exposure gave Parks more credibility as a major artist.

Filmed on a substantial budget in Technicolor and Panavision, The Learning Tree enables Gordon Parks to put his teenage memories on film. It's in no way a radical film, nor sensational as was Parks' second directing effort Shaft, which is often credited with launching the Blaxploitation craze. As a child Parks grew up in Fort Scott, Kansas, enjoying a rich culture strongly affected by race discrimination and prejudice. The story gives his fictional counterpart Newt Winger a youth of excitement along and a number of harsh life lessons that lead him to takes his chances in the outside world. That's exactly what Gordon Parks did, working odd jobs at first.
Parks got to tell his own story mostly his way, changing Fort Scott into the fictional rural burg of Cherokee Flats in the 1920s. The bright young Newt Winger (Kyle Johnson, the son of actress Nichelle Nichols) loves his wise and nurturing mother Sarah (Estelle Evans). Newt's sexual initiation comes courtesy of Big Mabel (Carol Lamond), a prostitute who takes him in during a tornado. Newt gets in trouble with his volatile friend Marcus Savage (Alex Clarke), who goes to jail for beating up a white rancher. Learning the way of white privilge is a hard lesson. Newt is enamored of a new girl named Arcella (Mira Waters), but she becomes pregnant by a white judge's son, and must leave town. The main conflict arrives when Newt witnesses a robbery and murder; white man is arrested for the crime but Newt knows that the actual killer is Booker Savage (Richard Ward), Marcus's father. With no easy way out of the dilemma Newt decides that he has to tell the truth, come what may. Doing the right thing doesn't help his black friends.

The Learning Tree is a nostalgic reverie about a time gone by, not as sentimental as John Ford's How Green Was My Valley but just as traditional. The story feels like something a black Mark Twain might write, only more earthy and honest about base appetites and vice. Newt may be poor but he's neither poor in spirit or intelligence, and he has a strong moral upbringing that gives him character and strength. He grows up in a 'free' state run on a system of double-standards. Most responsible for maintaining the unjust status quo is Sheriff Kirky (Dana Elcar), who is a racist through and through yet not pictured as an evil man. Technically speaking the violent trouble endured by Marcus and his father Booker are their own fault, yet Parks' depiction of an unjust situation doesn't go for easy distinctions between right and wrong. Marcus is a hothead and his father an annoying troublemaker, the difference is that we know that they got that way in response to the general injustice around them.
Parks' fictionalized tale is also something of a rebuttal to the liberal hit To Kill a Mockingbird, from 1962. That story is about a liberal Southern attorney who does his best to defend a black defendant on trial for rape; the attorney gains the respect of the black community even though they must sit quietly while a miscarriage of justice plays out. In Tree there is no magic white liberal savior to inspire young Newt Winger to settle for a dream of equality. The boy takes his lessons from his stern and loving mother and the reality of the world around him. Unlike Marcus, Newt has the capacity to see outside himself, and learn and grow. All signs point to the fact that there's no future for him in Cherokee Flats. The future awaits elsewhere.

Warner Bros.- 7 Arts gave Gordon Parks all the support one could ask. His cameraman was Burnett Guffey, a master in both B&W and color; Guffey's B&W Columbia noirs set the visual style for the 1950s, and his color Bonnie & Clyde found a new look for period recreations. Together Parks and Guffey give Tree a sumptuous look. Even with the strife, Parks saw Newt's story as a special, magical time, so instead of a veneer of grit we're given images that are often photographically idealized. The most frequent quote from Parks is that he had to restrain the set decorators from making Newt's home look unkepmt, dirty: in his house things were clean and proper repairs were made.
I personally find Gordon Parks first full job of direction to be a little stiff. His camera direction is always good but some of the performances seem to have been delivered with an eye to a dignified image over naturalism. Parks studied Italian director Rossellini but the Winger household feels a little too much like a black version of The Real McCoys. The production is handsome but also cleaned-up in terms of costumes and hair. Newt's sister's dressses look very 1968 to me, and his mother's gray hair couldn't look more like a wig if it was intentional. Kyle Johnson gives Newt both thoughtfulness and sobriety, but is not particularly charismatic. Three years later, Martin Ritt's Sounder would tell an admittedly more sentimental, more political story with more suffering. But the emotional performances of Paul Winfield and Cicely Tyson are much more memorable.

If Parks was ever criticized, it was for being insufficiently political. The Learning Tree tells the truth as he sees it, in a non-confrontational way out of step with sentiment in 1969, when black audiences were living in a country torn by racial violence of all kinds. Just like everyone else, they looked to movies for positive self-images. Just a season away were the first Blaxploitation pictures, starting with the crime comedy Cotton Comes to Harlem with its sharp, street-wise black detectives. Black audiences reveled in the cultural release of seeing the seductive Judy Pace reduce a clownish white cop to a bozo with his pants down and a paper bag on his head. And when Richard Roundtree's John Shaft came smashing through a window, gun in hand, black audiences had their first escapist hero.
Later on in the 1980s Parks directed a TV movie called Solomon Northrup's Odyssey from the book Twelve Years a Slave, a story remade by Steve McQueen for 2013's film with the original title. Parks was criticized for not making the typical horror show of outrageous torture and abuse, and instead showing Northrup's captivity as a mix of treatment both good and bad, by owners both good and bad. The Learning Tree has some of this quality as well, in that it doesn't leverage its race politics to serve an ideal, or an agenda. It instead depicts a time and place in which whites and blacks are both limited and defined by their unequal social status. It's neither a cry for help nor a demand for retribution: the era just was, and Gordon Parks remembers it with a combination of affection and awe.
---

The Criterion Collection's Blu-ray of The Learning Tree is another feature licensed from Warner Bros., which doesn't happen with any other label, and only infrequently with Criterion. The studio's digital master is immaculate, looking exactly as I remember it from 1969 — when Parks and Guffey use filters and diffusion as in Newt's night with Big Mabel, the effect is very precise. Given Panavision and Technicolor, the film goes for Parks' idealized memories, which critics might simply see as 'pretty pictures.'
Effects specialist Albert Whitlock contributes a perfect illusion of a tornado funnel on the horizon in one master shot … the wide shot is on screen for two long takes, and never reveals its artificiality.
Parks' music score is fine; he even attempts a hit song behind the main titles, sung by O.C. Smith. It's frankly something of a Hollywood approach that most independently-produced black-oriented productions didn't even attempt.

Disc producer Kim Hendrickson rounds up some good extras, beyond what is already available for viewing online, like Parks' short subject Flavio. In celebrating the black artist, two featurettes are present to explain Parks' importance and legacy, one with younger filmmakers and one with a pair of photographers inspired/mentored by Parks. An hour-long show My Father Gordan Parks (sic) documents some of the filming for the show, with narration by Parks' son, who is also a photographer. A shorter official pub featurette has more BTS footage from the Kansas location.
We learn through the extras that actor-director John Cassavetes was instrumental in Gordon Parks becoming a Hollywood film director — Cassavetes personally introduced Parks to an important executive and helped secure him the plum assignment of turning his autobiographical book into a 'major motion picture.' On one of the extras, Burnett Guffey says he took the Tree assignment because he wanted to learn camera style from Gordon Parks — the director was that respected.
Two short subjects from 1968 are like 'movie photo essays.' For Diary of a Harlem Family Parks delivers poetic narration directly to the camera, to make the point that an under-employed family man who can't find a dignified life is a problem for the whole society. The World of Piri Thomas gives the Cuban-Puerto Rican poet (Down These Mean Streets) a fine showcase for his words, while showing his life in Spanish Harlem. A full list of extras is just below.
I saw The Learning Tree soon after its release at the Norton Air Force Base movie theater, which was definitely a different filmgoing experience. The Air Force had a theater circuit that showed almost everything that was released, including many movies that the uptight local San Bernardino theaters would not show, like If . . . ., Medium Cool, Age of Consent, etc.. But the most liberating fun was when the base theater showed Cotton Comes to Harlem and Shaft to audiences consisting mostly of black airmen and officers. The men and their dates ate up every joke and action moment with complete approval; you could tell that they felt empowered by movies aimed specifically to entertain them. Unfortunately The Learning Tree played as 'quality entertainment.' Every time Newt turned the other cheek to an insult or his mother swallowed an indignity, you could tell the audience wasn't happy. And the finale with a moral compromise, lacking retribution for wrongs done, did not go down well.
I hate to say it, but the cover art for the disc looks exactly like a high school social studies textbook from the 1960s, even the type face. It's like 'something that's good for you.'
Reviewed by Glenn Erickson
---
The Learning Tree
Blu-ray rates:
Movie: Very Good
Video: Excellent
Sound: Excellent
Supplements (from Criterion): New documentary on the making of the film and its artistry, featuring curator Rhea L. Combs and filmmakers Ina Diane Archer, Ernest R. Dickerson, and Nelson George; New conversation, moderated by film scholar Michael B. Gillespie, between artist Hank Willis Thomas and art historian Deborah Willis about the influence of director Gordon Parks; The Moviemakers, a featurette that shows Parks on location for the film; My Father: Gordon Parks (1969), a documentary made on the set of The Learning Tree, narrated by Gordon Parks Jr., and featuring interviews with Gordon Parks Sr. and members of the cast and crew; Diary of a Harlem Family and The World of Piri Thomas, two 1968 films on which Parks played creative roles, with an introduction by Combs and George. Trailer. With a 40-page insert booklet with a 1963 Life magazine photo-essay by Parks How It Feels to Be Black, and an excerpt from the director's 2005 book A Hungry Heart: A Memoir.
Deaf and Hearing-impaired Friendly? YES; Subtitles: English (feature only)
Packaging: One Blu-ray in Keep case
Reviewed: December 19, 2021
(6636tree)

Visit CineSavant's Main Column Page
Glenn Erickson answers most reader mail: cinesavant@gmail.com

Text © Copyright 2021 Glenn Erickson