Kirk Douglas and Rock Hudson can't quite bring this all-star western fully to life, even with Robert Aldrich at the helm and a storyline that toys with (then) lurid, adult subject matter. Screen-written by Dalton Trumbo and filmed in Mexico, it perhaps packs too much edgy psychodrama into a simple cowboys & six-guns saga. Dorothy Malone and Carol Lynley give fine support and the locations are nice, as is Ernest Laszlo's cinematography.
The Last Sunset
Blu-ray
KL Studio Classics
1961 / Color / 1:85 widescreen / 112 min. / Street Date October 12, 2021 / available through Kino Lorber / 24.95
Starring: Rock Hudson, Kirk Douglas, Dorothy Malone, Joseph Cotten, Carol Lynley, Neville Brand, Regis Toomey, Rad Fulton (James Westmoreland), Adam Williams, Jack Elam, John Shay, José Torvay.
Cinematography: Ernest Laszlo
Art Directors: Alexander Golitzen, Alfred Sweeney
Film Editor: Michael Luciano
Original Music: Ernest Gold
Written by Dalton Trumbo from the novel Sundown at Crazy Horse by Howard Rigsby
Produced by Eugene Frenke, Edward Lewis
Directed by Robert Aldrich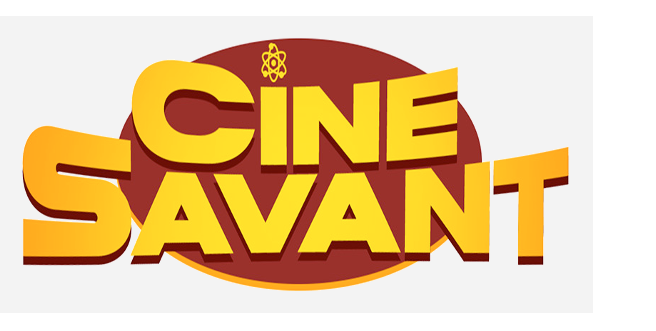 "And lo it came to pass: director Robert Aldrich offended The Great Cohn, and he was cast out into the wilderness."
That's not exactly what happened, but the established Hollywood director did find himself uprooted and working internationally for over two years straight.
In 1959 the always-active Robert Aldrich exited his contract with Columbia, a relationship that crashed on the film The Garment Jungle. He then worked to re-ignite his career by taking good offers as they came. First came some TV work but then Aldrich headed to Europe, where he was actually better known and appreciated. All four of his 'films in exile' were learning experiences, and not his best work. The third picture brought him back to America, but not really — he hired on to direct the western The Last Sunset for Kirk Douglas on location in Mexico. It was produced in the wake of Douglas's triumph Spartacus, when the actor-producer could write his own ticket. Douglas had been producing since 1955's The Indian Fighter but things were now more complicated. Douglas's Lonely Are the Brave was a personal project, filmed in B&W. This seems more like a 'deal' picture, perhaps to help Universal contractees Rock Hudson and Dorothy Malone fulfill contract commitments. Douglas had made a string of Universal pictures himself, and would continue to do so, even executive producing The List of Adrian Messenger.

Alain Silver and James Ursini wrote that Aldrich was approached for The Last Sunset because his work was admired by Kirk Douglas's producer Edward Lewis. Aldrich campaigned for the job, writing an enthusiastic letter to Douglas's Bryna company.
Also on a roll with Kirk Douglas at this time was the famed screenwriter Dalton Trumbo. Trumobo and Douglas had become big news for 'breaking the blacklist' on Spartacus; all in all Kirk would do four films in a row from Trumbo scripts.
But The Last Sunset isn't a big achievement for either of them. It's a regulation western that clearly got the green light due to its all-star cast — who probably took home the lion's share of the budget. It's got wide-open spaces, bright color and a decent music score — and also an edgy plot twist that might generate box office controversy. Fifth-billed Carol Lynley had broken through in the touching teen pregnancy melodrama Blue Denim. . . what semi-salacious role would she play here?

Until that plot twist, The Last Sunset could almost be described as a generic western. The main conflict is a grudge-duel between two bigger-than-life westerners, grafted onto a cattle drive story. The handsome leads provide romantic alternatives for lovely Dorothy Malone, who had twice starred opposite Rock Hudson, in Douglas Sirk movies.
Texas law officer Dana Stribling (Rock Hudson) rides into Mexico in pursuit of Brendan O'Malley (Kirk Douglas), a stylish, brash man accused of killing Stribling's brother-in-law. Stribling carries a warrant that can't be served South of the border. He finds O'Malley loitering at the ranch of the elderly, alcoholic John Breckinridge (Joseph Cotten), hitting on Breckinridge's wife Belle (Dorothy Malone). Belle was O'Malley's lover years before, and she has difficulty convincing O'Malley that she's no longer interested. When Stribling shows up, he and O'Malley decide to help Breckinridge drive the cattle to Texas, at which point they'll resolve their legal and personal differences, probably with guns. Various complications result in Stribling and O'Malley finishing the trip without most of their hired hands, especially after some of them turn out to be thieves (Neville Brand, Jack Elam). When Stribling and Belle fall in love O'Malley hasn't time to be jealous. Belle's daughter Missy (Carol Lynley) is pursuing him romantically, every chance she gets. Missy is barely 16: she's the image of her mother back when O'Malley loved her, and she makes him feel young again.

The Last Sunset is certainly unique but it's not very rewarding. Dalton Trumbo's screenplay feels like a chamber drama marooned on the prairie, and Robert Aldrich's direction doesn't create much of a feel for a cattle drive. The durn cows are certainly there, but the trek is weak compared to the champion in that subgenre, Red River. After Stribling and O'Malley take over for John Breckenridge they must blast down all the Yankee help they hired. Yet they don't have manpower problems finishing the drive. Aldrich keeps cutting away to the Mexican vaqueros that mostly stay on the margins, as observers. At one point we see some put on a cockfight.
Neither Rock Hudson nor Kirk Douglas do much more than cultivate their acquired manly-man screen personae. Rock's Stribling looks as though he just left Doris Day down the road a piece; when he first rides into a pueblo, we expect the locals to dash home to get their autograph books. Stribling is so upright and respectful of Belle that we wonder why she doesn't say, 'aw, why so formal?  We almost jumped in the sack together in The Tarnished Angels.'
Kirk's O'Malley is his expected dashing rogue, looking trim and muscular with his patented 'ain't I cute?' grin on display. He's often decked out in full black. By the time O'Malley gets around to his big self-realization scenes, we still haven't accepted either star as a character behind the posing.

Dorothy Malone projects good sense and authority; the way Belle handles O'Malley's (mostly) unwanted advances makes us respect her. But we don't understand why Belle doesn't pull a gun on O'Malley the moment he pays serious attention to her daughter Missy. We want to ask writer Trumbo what he could have been thinking with this part of the story — when the 'twist' occurs, Belle's previous lack of concern no longer make sense.
Carol Lynley is a definite bright spot, and her fresh performance cuts through the murky psycho-drama around her. The film's most disturbing scenes involve Missy's relationship with O'Malley… it's unsettling, not knowing to what degree Trumbo/Aldrich will allow Missy to be hurt.
Unbilled producer Kirk Douglas seems to have done his best not to throw his weight around. Although his is the central character, the other leads get a chance to shine. He's not as generous with the supporting characters — the baddies Neville Brand and Jack Elam do nothing all that memorable. Joseph Cotten's character is around just long enough to establish Belle's peculiar situation before exiting to make Belle available to the leads. Something seems to have gone wrong with Regis Toomey's part in the film — his voice has been redubbed, and not too convincingly.

Robert Aldrich only filmed a couple of his movies in an anamorphic process despite making several that almost beg for 'scope: The Flight of the Phoenix, Sodom and Gomorrah, this picture. He often hits things just right, yet has no desire for elegant compositions or handsome imagery … the excellent Ulzana's Raid often looks ragged and ugly, perhaps purposely. Director Aldrich was able to hire 'his' cameraman (Ernest Laszlo) and 'his' editor (Michael Luciano) for the show, more evidence that Kirk Douglas let him stay in charge. Just the same The Last Sunset is not the smoothest ride — it feels episodic and slow, and has enough story perhaps for 85 minutes, not 112.
Editorially some things are either confusing, or too predictable. When O'Malley and Missy pair off and disappear for some love-making, a dissolve occurs that ought to tip us off that they (whisper) had sex. But that would really make things weird. The same uncomfortable issue crops up in Aldrich's Autumn Leaves, with a curiously unresolved relationship between characters played by Lorne Greene and Vera Miles. Both movies confront us with sordid situations. Yes, this is an 'adult' western all right, but its plot needs to be resolved by a psychologist, not a U.S. Marshal.
The Last Sunset climaxes in a drawn-out gunfight. What with long crane shots of O'Malley walking-the-walk past cattle pens, etc., it seems to take forever for O'Malley and Stribling to slap leather and get it over with. Red River does much the same thing, except that every step of John Wayne's death walk is thrilling. We've waited sixty minutes for a shoot-out that should have happened when the outlaw and Marshal first met; in the meantime the combatants' original oaths of 'I'm a gonna kill you, or you are gonna kill me' have gone slack.
Director Sergio Leone would soon elevate similar situations to near cosmic status, but he gave us exquisite visuals, not to mention fantastic music on the soundtrack. Aldrich's stretched-out showdown ends with yet another story twist, yet much of his audience was likely thinking about Matt Dillon at high noon. Despite its effort to be different The Last Sunset doesn't feel that distinguished.
---

The KL Studio Classics Blu-ray of The Last Sunset is a new 2K transfer that bests by far an earlier DVD that seemed to have color issues. This scan and color job present the show in the best possible light. I can't seem to get past the film's more awkward aspects, but fans of Hudson and Douglas will likely enjoy the picture immmensely. Ernest Gold's soundtrack music didn't make a big impression, yet doesn't get in the way of the drama. The Last Sunset was a problem picture for Universal too, for 'issues in post-production' caused its release to be delayed by almost a full year.
Audio commentator Nick Pinkerton doesn't explain that much production history but he does give a thorough rundown on the movie from most other aspects, and throws in his own visual analysis as well. The trailer really wants us to know that Last Sunset is an 'important' western.
Reviewed by Glenn Erickson
---
The Last Sunset
Blu-ray rates:
Movie: Good
Video: Excellent
Sound: Excellent
Supplements: Audio commentary by Nick Pinkerton, Theatrical Trailer.
Deaf and Hearing Impaired Friendly? YES; Subtitles: English (feature only)
Packaging: Keep case
Reviewed: October 3, 2021
(6578suns)

Visit CineSavant's Main Column Page
Glenn Erickson answers most reader mail: cinesavant@gmail.com

Text © Copyright 2021 Glenn Erickson