Michael Caine's heist comedy has been rated one of the top UK movies ever. It's a flip Swingin' England slapstick thriller, lavishly produced and with an emphasis on fancy cars. Caine is a cockney crook with an insane scheme to steal millions in Red Chinese gold in Turin. Slick stuntwork combines with 'Team Brit' humor for a wild escape in a rush hour traffic jam. The lavish goes for show-off spectacle — its real stars are a trio of undersized, underdog UK automobiles.

The Italian Job 4K
4K Ultra HD + Blu-ray
KL Studio Classics
1969 / Color / 2:35 widescreen / 99 min. / Street Date January 31, 2023 / Available from / 39.95
Starring: Michael Caine, Noël Coward, Benny Hill, Raf Vallone, Tony Beckley, Rossano Brazzi, Margaret Blye, Irene Handl, Michael Standing, Harry Baird, Robert Rietty, Lelia Goldoni, Valery Leon, Lisa Shane.
Cinematography: Douglas Slocombe
Production Designer: Disley Jones
Art Director: Michael Knight
Film Editor: John Trumper
Stunt Driving: L'Équipe Rémy Julienne
Original Music: Quincy Jones
Written by Troy Kennedy Martin
Produced by Stanley Baker, Michael Deeley
Directed by Peter Collinson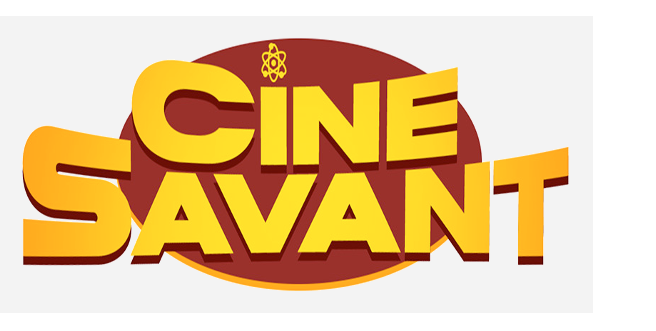 Don't confuse this entertaining winner with the disposable 2003 remake!  We're not sure that many remember the 1969 original The Italian Job, a slam-bang caper comedy short on logic and long on cheeky audacity. Star Michael Caine made a number of slick serio-comic thrillers in the late '60s, not all of which are keepers. His character here, a 'swinging' crook setting up a phenomenal rip-off in Turin, is a ladykiller fantasy straight from the pages of Playboy. Director Peter Collinson (Straight on Till Morning) keeps everything popping, and the show has its share of funny moments. But mostly we enjoy the crazy car chase antics. An unforgettable trio of BMC MINI Cooper autos should have been given screen billing — they ought to have been named Huey, Dewey and Louie.
In fact, the show's main appeal may be the parade of beautiful automobiles on view in glorious Panavision. The opening title sequence showcases a terrific Lamborghini Miura on an Alpine road.
The Italian Job now seems a burst of pride for a British film industry trying to stop the clock: big changes in Hollywood were shutting down the $$ spigot of U.S. investment. Actor-producer Stanley Baker was one of the success stories of the UK movie boom of the '60s. With star Noël Coward on board, Baker and his co-producer Michael Deeley went for popular appeal, 'for King and Country.' Posters graphics emphasized the Union Jack. Although not a big movie in the US, this was a solid hit in England.

Fresh from gaol, dapper crook Charlie Croker (Michael Caine) whoops it up with and without his steady bird Lorna (Maggie Blye) and concentrates on unfinished business, a whopping  robbery planned by a now-dead confederate, Beckerman (Rossanno Brazzi). The target is a bullion shipment en route to a bank in Turin, Italy. Because the cash belongs to Red China, the 'patriotic' mob boss Mr. Bridger (Noël Coward) gives his approval. The theft requires futzing with downtown Turin's computerized traffic control, a specialty of programmer Professor Simon Peach (Benny Hill), a certifiable pervert. The getaway is to be made via three souped up MINI-Cooper autos. It's a wild plan, and Croker is a loose cannon's idea of a loose cannon. Mafia chief Altabani (Raf Vallone) opposes the thieves with his cadres of machine gun-toting carabinieri, but Croker presses on.
Those Union Jacks on the UK posters should be a giveaway: this scattershot spoof elevates style over content, and attitude over style. Carnaby street and Mod London are a few years old, but the arrogant Brits of The Italian Job show those Eyeties who is champs in the comedy game. The thieves disguise themselves as British football fans. That's probably the intended rowdy audience for this show.

The tone is more than a little inconsistent. The heist crosses light humor with the cynicism of a Spaghetti Western, as demonstrated in the sadistic title sequence. Much of the heist is realistic, but its set-up is a farce that alternates clever satire with mildly vulgar jokes. An elaborate running gag posits Noël Coward's imprisoned mob boss Mr. Bridger as the actual leader of everything important in England. The insufferably snooty Bridger can get out of prison to attend important mob meetings.. He dresses down the warden, slights our hero Croker, and waves to his worshipful prison-mates with one of those limp royal hand gestures.  ↑

This is not an acting workout. Michael Caine coasts on his established charming, dapper screen persona. He speaks in his flippant Cockney accent, switching to an ever-so-proper tone when he picks up his Aston Martin. The relationships are pitched at comic-book level; Caine is introduced with a glance at the camera and a 'Yup, it's me!' aside straight out of Danger: Diabolik.  He's basically Alfie Elkins crossed with Robin Hood, an irrepressible cad and master thief.
←  With the addition of comedian Benny Hill producer Stanley Baker covers the full spectrum of Brit entertainment: something for everyone. Younger American viewers may need to have Hill's music hall comic vulgarity explained to them. Already a veteran of UK TV, he got laughs just for being recognized, like the comedians in It's a Mad, Mad, Mad, Mad World. His Professor Peach goes goo-goo whenever he sees a woman with a fat rear end: "Are they big? I like 'em big!"
The 'Big Getaway' stages complicated action in the center of Turin, tying up entire city blocks with traffic. Hill's Professor Peach swaps out a tape spool that controls the traffic signals. The three 'star' MINI Cooper automobiles are patriotically colored blue, white and red. The all-real stunt action keeps our eyes riveted to the screen. Did the BMC help fund the movie, just for the product placement?
The stunt team belongs to the legendary Rémy Julienne. The Dinky Toy clown cars are seemingly able to go anywhere. They're  entertaining when zooming through unlikely pedestrian passageways. They almost overturn while slaloming through a sewer pipe.
Much of the film's appeal is superficial. Caine's Charlie Croker becomes a bystander for most of the heist, and his thieves aren't given particularly individual personalities. Adrift among Caine's crew is lofty actor Robert Powell (The Asphyx). Lots of rowdy English bickering is added via the dubbing, but the spectacular action becomes the whole show.

It's cute to see a passenger in a speeding MINI Cooper pluck some Italian's lunch off his sidewalk dinner table, but the gags never quite reach Buster Keaton brilliance. The cars tumble down the steps of important-looking Turin buildings. We've read reports that similar scenes in the comedies The Great Race and What's Up, Doc? ended up doing serious damage in Paris and San Francisco. One flight of stairs here appears to have been specially padded.
The show is tailored for fans of sports cars and lovers of auto crashes; it's way ahead of its time in the destruction derby stakes. Italian officials tear their hair to see their gold stolen and cars wrecked. In one show-off scene, two beautiful Jaguars and an Aston-Martin are crushed, smashed and pushed off an Alpine cliff as if they were old Pintos from a wrecking yard.  (top image  ↑ ) Was John Landis taking notes?
The show opens with Quincy Jones' elegant Italo ballad On Days Like These with lyrics by Don Black and sung by Matt Monro. The finale uses a choral drinking song with the lyric The Self-Preservation Society. Jones' music score does a lot to keep the movie on the rails, giving Mr. Bridger's ecstatic prison celebration the feel of a massive frat party.

"Hang on a minute Lads, I've got a great Idea."
The gratuitous extravagance of the vehicular set pieces was impressive in 1969 – a real touring bus dangles convincingly on the brink of a cliff.  ↑   The eye-opening, nail-biting calamity is right out of H.G. Clouzot's The Wages of Fear, but played for laughs. Caine's Charlie Croker has really run out of options. This one outrageous predicament is worthy of Buster Keaton.
Other gags aren't as inspired. Having the three MINIs drive onto the sweeping roof of a giant triangular stadium ends up being pointless, and less logical than a Road Runner cartoon gag. But all the driving on sidewalks, across aqueducts is great fun. As it's all 100% real, it excites in a way that new CGI gags do not.
Top English technical talent toiled on this grandiose spectacular. As a mindless thriller with a beautifully photographed surface, The Italian Job celebrates slick production values for their own sake. One either does or doesn't share in the party spirit; Michael Caine's genial presence encourages us to enjoy the amusing chaos. Savant kept mostly with the program; the two audiences I saw it with were committed 100%.
Why wasn't this heavily promoted in America?  Paramount may have had little confidence in some Brit imports due to a regime change, the Gulf & Western takeover. Another Paramount winner from this time that we'd like to see revived and remastered, at least for Blu-ray, is Richard Attenborough's 1969 WW1 musical satire, Oh! What a Lovely War.
---

KL Studio Classics' 4K Ultra HD + Blu-ray of The Italian Job is billed as a new HDR/Dolby Vision Master, from a 4K scan of the 35mm original camera negative. The film was screened around 2014 at the TCMfest and looked sensational. The flawless image led me to think it might have been a digital projection. This 4K disc is going to look and play great in home theaters; it has a 5.1 mix as well.
The extras from 2002 rounded up quite a few of the surviving participants in the shoot. The commentary from the producer and author Matthew Field is fine. The production personnel on the three docus are pleasant but they go on forever. If you want to spend hours hearing old guys say how much fun it was to make this picture, have at it.
The extra about the stunt gags is great. Well covered is one priceless rooftop gag in which the three cars jump a broad gap between two buildings. It was really hairy — those crazy French stuntmen really risked their lives. A stunt like that needs to be covered in a pictures-don't-lie mastershot, but the camera angles chosen don't convince us that the jump was performed several stories in the air. Quick cutting also makes the jump seem no big deal. Even the cameraman in the featurette laments the bad coverage.

One deleted scene shows the three MINIs and three Torino cop cars doing a synchronized 'waltz' on a deserted dance floor, with an orchestra playing. It's better as an idea than in execution. The auto equivalent of Busby Berkeley would be required to make it work.
There's a similarly gratuitous car chase in On Her Majesty's Secret Service, when Diana Rigg turns a MINI-car rally into a demolition derby. It works by contrasting the fender-bending action with comic driver reactions — Rigg's cute smirk and the villains fuming in frustration. For almost all of the car chase in The Italian Job we don't know who exactly is in any particular car, not even Michael Caine. It's really just about the cars themselves.
That said, this original The Italian Job still entertains, and has been voted in the top 30 of the greatest British films of all time (?). The 2003 remake is a complete bore. And that's even with those newer MINI Coopers, which look much cooler.
Reviewed by Glenn Erickson
---
The Italian Job
4K Ultra HD + Blu-ray rates:
Movie: Very Good
Video: Excellent
Sound: Excellent 5.1 Surround & Lossless Restored 2.0 Mono Audio
Supplements:
DISC 1 (4K UHD):
Audio commentary by screenwriter Troy Kennedy Martin and author Matthew Field
Audio commentary by producer Michael Deeley and author Matthew Field
DISC 2 (BLU-RAY):
Same audio commentaries as 4K disc
2002 Featurettes The Great Idea, The Self-Preservation Society, Gett Bloomin' Move On
2009 Featurette MINI Adventures
Deleted Scenes with audio commentary by Matthew Field
Original Theatrical and Re-Release Trailers.
Deaf and Hearing-impaired Friendly? YES; Subtitles: English (feature only)
Packaging: One 4K Ultra HD disc and one Blu-ray in Keep case
Reviewed: January 18, 2023
(6860job)

Visit CineSavant's Main Column Page
Glenn Erickson answers most reader mail: cinesavant@gmail.com

Text © Copyright 2023 Glenn Erickson