Look out, it's an X-Ray Death Ray!  We rushed this review out, and it's only 104 years late. One of the feature films on a new disc devoted to an unheralded woman filmmaker is The Intrigue, a nascent science-fiction thriller of the 'deadly invention' variety. It's all from 1916, when WW1 was being fought. Julia Crawford Ivers' adept screenplay offers good espionage twists and Frank Lloyd's direction incorporates some interesting visual effects. The show stays smart until a 'pacifist finale' that will elicit justified jeers from the hawkish among us.
The Intrigue
Part of the Pioneers: First Women Filmmakers Series
Blu-ray
Kino Lorber Kino Classics
1916 / B&W with Tints / 1:33 Silent Ap. / 64 min. (197 minutes in all) / Street Date March 17, 2020 / available through Kino Lorber / 29.95
Starring: Lenore Ulrich, Cecil Van Auker, Howard Davies, Florence Vidor, Paul Weigel, Herbert Standing.
Cinematography: James Van Trees
Written by Julia Crawford Ivers
Directed by Frank Lloyd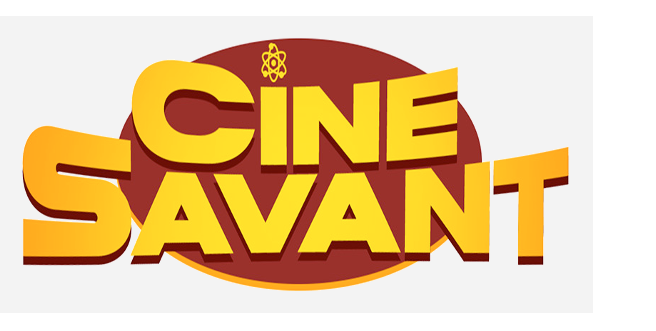 An early entry in Don Willis' book Daily Variety's Complete Science Fiction Reviews is a picture I never thought I'd see. CineSavant really ought to review more silent Sci-fi. I've been sitting on good DVDs of the accomplished European The End of the World (Vredens Undergang) (1916) and A Trip to Mars (Himmelskibet) (1918) for over a year now. What's the best-looking disc of the 1924 Russian Aelita, if any?
But here we have The Intrigue, the lead-off feature in a Kino Classics' Pioneers: First Women Filmmakers disc devoted to Julia Crawford Ivers, one of the very first women to direct for Paramount Pictures back in 1916. Ms. Ivers was only the screenwriter on The Intrigue, but her work is the best thing about the movie, along with the direction of Frank Lloyd, later of Mutiny on the Bounty and The Last Command. CineSavant readers will know that I jumped on this disc because The Intrigue is science fiction. It has some amusing, quaint twists.
The production company for Ivers' hour-long thriller is Pallas, a label then distributed by Paramount. The star actress Lenore Ulrich had busy years in 1915 and 1916, and then her film career began to taper off. After 1917 her appearances became less frequent, yet twenty years later she was played 'Olympe' opposite Greta Garbo in the classic '36 Camille. I remember Olympe being a substantial supporting part.
World War One saw a flurry of films with pacifist themes, and a few sci-fi -oriented features that imagined futuristic weapons or fanciful invasions. A big title in 1915 was J. Stuart Blackton's The Battle Cry of Peace. Its peace angle is debatable, as Blackton's pacifists turn out to be traitors in league with enemy spies. The wartime intrigues in Julia Crawford Ivers' The Intrigue screenplay are of the international espionage kind. She also  comments on the relative vulnerability of woman immigrants when predatory males are around. Although occasionally naïve, Ivers' story includes elements that seem very modern. A few changes, and her story could have been adapted as an episode of The Girl from U.N.C.L.E.
With few exceptions Frank Lloyd's direction remains geared to the single-angle proscenium view of most silent movie narratives from the 'teens. Many scenes are composed of a single static shot, with iris -ins and -outs at either end. The biggest scene is a 'shocking' WW1 battle (two angles) clearly filmed in Southern California, depicting a cannon blast that kills at least forty men in one go.
Technically this whole review is a spoiler, so be forewarned.
At the battlefront, Countess Sonia Varnli (Lenore Ulrich) labors as a nurse to help her country. Although the European foes are not mentioned by name, the United States is. We see the handsome and reasonable American scientist Guy Longstreet (Cecil Van Auker) in his lab working on his Death Ray gun, a hot little X-Ray projector with a lethal range of 25 miles. Pre- Kenneth Strickfaden electrical doodads crackle away in the background. A little TV viewscreen on the gun gives him a close-up view of his target. ( ← left ) Hey Guy, forget the gun and instead promote your sensationally good TV invention!  Milton Berle just turned eight years old, and he's right there in Manhattan.
Our War Department sends Longstreet a rejection slip for his Death Ray, so he hops on a boat to Europe to demonstrate it to one of the warring nations. From 3 miles away, Guy's ray kills a sheep and detonates some dynamite. The deal is set, but Longstreet must return to his U.S. lab to iron out some issues. The snooty Baron Rogniat (Howard Davies) accompanies him. Rogniat intends to kill Longstreet as soon as the gun and its blueprints are handed over, so as to prevent the inventor from giving the gun to anyone else.
In other words it's only 1916, and we're already seeing a preview of the paranoid Atom Secrets years.
Various spies loiter about, watching everything that happens. A competing nation dispatches the Countess Sonia to foil the Baron's plans. Sonia refuses help from her country's spy apparatus — she announces that she'll carry out her American mission independently, in her own way. Fifty years in the future, that exact same M.O. will be followed by our favorite super-spy Derek Flint. The intrepid Countess Sonia is a pre-suffrage female secret agent deluxe.
Although nobody would confuse Sonia with Modesty Blaise, she has one brilliant trick up her sleeve, that's a little bit like the central gimmick in the great noir The Narrow Margin. Aware that her enemies know she's on the case, Sonia has her maid take her place and book passage on the same ship. The real Sonia disguises herself as an impoverished immigrant girl and goes into steerage on the same ship. The Baron's spies keep a close watch on Fake Sonia, who enjoys her first-class steamship cruise. Guy Longstreet notices the attractive immigrant girl ( Sonia-incognito), igniting the beginnings of a romance. With a seduction in mind, the slimy Baron hires Sonia-incognito as his housemaid. Once in America, she uses her new position in the Baron's house to foil the dastardly plan.
The story has clean lines and few irrelevant scenes. During the passage a sailor teaches Sonia-incognito some knots, a skill that comes in handy later when she needs to tie somebody up. The acting is restrained but a lot of telegraphing goes on beneath all these deceptions … little side glances that say 'hey, my trick is working!'

Lenore Ulrich and the male supporting cast all seem properly invested in the pantomime; the Baron's attempts to molest his new maid amount to a fraught pose or two. Ms. Ulrich is pleasant, but she's outmatched in the looks department by her maid, who turns out to be future silent star Florence Vidor nee Arto ( just above ↑ ). No wonder that Florence's role is minimized somewhat. At this point the actress has already been married to King Vidor for two years.
For 1916 the movie's special effects are fairly inventive. Various superimpositions are used to illustrate people thinking. When Guy Longstreet strikes a pensive pose, down in the corner of the frame appears an image of what he's thinking about, that sweet immigrant girl in steerage ( ↑ picture near top, right ). The superduper X-Ray gun is a big box about the size of a lathe, with two rounded electrical electrodes at the business end. In the test firing, the gun emits a puff of smoke; we see the sheep only after it is dead, with burn marks on its side.

The one really nonsensical event comes at the finale, when Sonia begs Guy to destroy his death ray and burn its plans. The brilliant but imagination-challenged Guy apparently hasn't thought this Death Ray idea through to its logical conclusion. Ya know, it's not nice to make something that can kill a lot of people!  Instead of presenting Sonia's pacifist argument via dialogue cards, we see a visual prediction of the Ray Gun put into use. A group of soldiers is hit by electric bolts from the X-Ray Gun. The effect is very nicely superimposed. ( just above ↑ ) As one of them dies, a split screen shows an image of his frightened wife and children.
The simplistic peacenik message is charming just the same. It's preferable to the WW1 propaganda movies that generated hate for the Huns by showing enemy soldiers bayoneting babies. Those were almost as despicable as the average modern political attack ad.
That Variety review of The Intrigue (October 13, 1916) was published in the company of a serial called The Yellow Menace (October 20) and the Williamsons' film version of 20,000 Leagues Under the Sea (December 29). The review is a rave, praising Ulrich and the story but not crediting Frank Lloyd or Julia Crawford Ivers. After reading one sentence I was expecting some kind of scene in which Lenore Ulrich does something unusual, as indicated by this promising statement:
"Miss Ulrich has never appeared to better advantage, barring a tendency to permit her physical amplitude to cavort unrestrainedly."
Nope, Lenore is demure and ladylike through the whole picture. And I was so hoping to see just how wild unrestrained physical amplitude could be.
---
The Intrigue is but one film on this Pioneers: First Women Filmmakers disc. We're also given the surviving reel of The Majesty of the Law, which Julia Crawford Ivers both wrote and directed. The part we see is about an unscrupulous college boy who steals money and gets a friend in big trouble. The short feature Ben Blair is written by Ivers and directed by William Desmond Taylor. It's an uneven multi-generational tale starring the familiar silent name Dustin Farnum. A childhood prologue takes up almost half the running time, before we jump to cowboy Ben Blair's adult romance with a girl brought out from the East. The strange ending is laughably anti-feminist, too surprising to spoil. It almost looks as if the production ran out of time, and a quick finish was cooked up at the last minute.
The third feature A Son of Erin has the same two leads as Ben Blair, Dustin Farnum and Winifred Kingston. He's a happy Irishman who goes to New York to be a policeman, and finishes by cleaning up city hall. She stays behind and endures the unwelcome advances of their landlord. The storyline for one missing reel is filled in by text cards, and a few minutes are marred by Decasia- strength deterioration. Julia Crawford Ivers is listed as director.
---

The Kino Classics Blu-ray of The Intrigue is fine film history preserved, and a curious treat for fans keen on vintage science fiction. 101 future 'deadly invention is stolen or misused' plotlines are present in larval form. The film's special effects amount to only a few shots yet are integrated well into the storyline.
All of the films were preserved by the Library of Congress. Color tints have been restored and each film carries a piano score. All three of the 'extra' features suffer in part from deterioration and missing material. Kino's credits information is included below.
Author and early silent film expert Anthony Slide wrote an entire book about the career of Frank Lloyd. His research- driven commentary on The Intrigue gives us background information on all the actors, the writer and cameraman. Lenore Ulrich was a Broadway star when not acting on film. Julia Crawford Ivers got her last name from an oilman husband who died just a couple of years after their marriage. Cameraman James Van Trees was Ms. Ivers' son. She and Florence Vidor would play controversial real-life roles in the never-solved death of director William Desmond Taylor in 1922.  Sidney D. Kilpatrick later wrote a popular novel about Florence Vidor's husband King Vidor's attempt to solve the Taylor killing, A Cast of Killers. Now I have to go back and see how our The Intrigue co-stars figure in Vidor's version of events.
The insert pamphlet essay by April Miller places Julia Crawford Ivers in context with other woman directors of her time, and offers some discussion of all four of the films.
Pallas Pictures presents Lenore Ulrich in
THE INTRIGUE
Directed by Frank Lloyd
Screenplay by Julia Crawford Ivers
Photographed by James C. Van Trees
With Lenore Ulrich, Florence Vidor, Cecil Van Auker, Howard Davies, Paul Weigel
1916 U.S. Color Tinted 64 Min.
THE MAJESTY OF THE LAW (reel 4 only)
Written and Directed by Julia Crawford Ivers
1916 U.S. Color Tinted 13 Min.
Dustin Farnum in A SON OF ERIN
Written and Directed by Julia Crawford Ivers
With Dustin Farnum, Winifred Kingston, Tom Bates, Jack Livingston
1916 U.S. Color Tinted 56 Min.
Dustin Farnum in BEN BLAIR
Directed by William Desmond Taylor
Screenplay by Julia Crawford Ivers
From a story by Will Lillibridge
Photographed by Homer Scott
With Dustin Farnum, Winifred Kingston, Herbert Standing
1916 U.S. Color Tinted 64 Min.
Reviewed by Glenn Erickson
---
The Intrigue
Blu-ray rates:
Movies: Good
Video: Very Good
Sound: Excellent
Supplements: Audio commentary on The Intrigue by film historian Anthony Slide; booklet essay by film historian April Miller
Deaf and Hearing Impaired Friendly? YES; Inter-titles: English (feature only)
Packaging: Keep case
Reviewed: March 26, 2020
(6235intr)

Visit CineSavant's Main Column Page
Glenn Erickson answers most reader mail: cinesavant@gmail.com
Text © Copyright 2020 Glenn Erickson