Steve McQueen's final film is an action-comedy compromise that will satisfy his fans even if it barely hangs together. The thrills are kinder & gentler, with plenty of hair-raising stunts but less gunplay and gore. McQueen's eccentric bounty hunter collects toys and can barely drive a car, but he always gets his man. Kathryn Harrold is good; Eli Wallach, LeVar Burton, Ben Johnson, Richard Venture and Tracey Walter are along for the ride (and stay out of Steve's spotlight). Steve's in charge — he tailors everything to highlight his quirky star characterization, and the guiding principle is 'low key.'

The Hunter
Region Free Blu-ray
Viavision [Imprint] 110
1980 / Color / 1:78 widescreen / 97 min. / Street Date April 6, 2022 / Available from Amazon Au
Starring: Steve McQueen, Eli Wallach, Kathryn Harrold, LeVar Burton, Ben Johnson, Richard Venture, Tracey Walter, Tom Rosales, Teddy Wilson, Ray Bickel, Bobby Bass, Karl Schueneman, Taurean Blacque, Al Ruscio, David Spielberg.
Cinematography: Fred J. Koenekamp
Production Designer: Ron Hobbs
Film Editor: Robert L. Wolfe
Original Music: Michel Legrand
Screenplay by Ted Leighton, Peter Hyams from a book (uncredited) by Christopher Keane, Ralph Thorson
Produced by Mort Engelberg
Directed by Buzz Kulik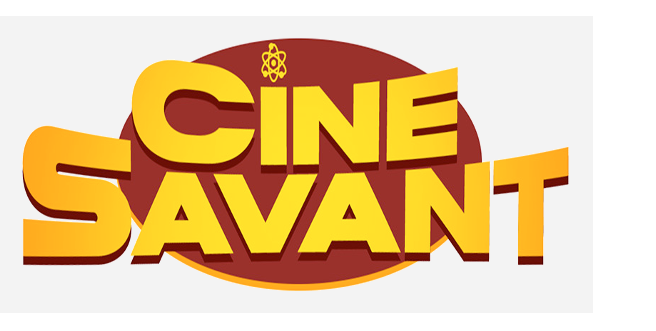 We were certainly alarmed in the summer of 1980 when Steve McQueen suddenly appeared on news shows, talking to reporters through a screen door from someplace in Mexico where he'd gone for desperation treatments to stop an unstoppable cancer. This was a major crisis for us — the actor was the masculine role model for younger males. Somewhere inside, we all wanted to be Steve McQueen.
We weren't aware that McQueen had effectively taken part of the decade off, to concentrate on his cars and planes and especially his motorcycles. After Papillon he came back for the payday movie The Towering Inferno and the (barely distributed) An Enemy of the People. After a personal western project that didn't find its audience (Tom Horn) he backtracked to a star vehicle tailored as a popular moneymaker, with action, comedy and sentiment. Sometime during the production of 1980's The Hunter McQueen realized things weren't right and got the first bad medical news about his condition. In the finished picture he looks subdued & worn — yet still gives his action scenes the athleticism and daring his fans expect.
The Hunter is Steve McQueen's film despite being signed by the talented Buzz Kulik; after firing Peter Hyams, McQueen wanted to direct it himself. It is indeed a commercial concoction, a 'warm' action hero story with a streak of comedy influenced by the recent successes of Burt Reynolds. McQueen's producer Mort Engleborg had made Reynolds' redneck hit Smokey and the Bandit. The screenplay is based on the exploits of a modern-day bounty hunter with an outsized reputation, Ralph 'Papa' Thorson. One of the real life elements kept in the screenplay is Thorson's habit for 'accumulating' men he'd arrested — when they got out of jail he'd put them up and try to find them jobs.
McQueen plays Thorson as a sweet but deadpan hero at the center of light comedy goings-on. The movie feels like the set-up for a TV series — relationships are established and then set aside, as if future installments would pick them up again. At least one sequence has no connection to anything else in the movie. Instead, bounty hunter Thorson goes from one 'arrest' set piece to the next. In Nebraska he must seize a pair of maniacs that throw sticks of dynamite at him, and in Chicago he ends up chasing his prey both in cars and on a train, leaving a broad wake of destruction behind him.
The show is definitely 'Steve McQueen lite,' a fact that may not be appreciated by fans that prefer their favorite actor to prevail in bigger-than-life battles with Nazis, bandidos, Chinese Communists and Natalie Wood. 'Papa' isn't a policeman yet travels from state to state to nab miscreants that have skipped the bail posted by bondsman Ritchie Blumenthal (Eli Wallach). When he returns home after arresting (is that even the right word?) thief Tommy Price (LeVar Burton), his recommendation spares Tommy from serving jail time. The kid presently moves into Papa's messy house and starts fixing things. Tommy joins a crowd of Papa's friends and cronies, some of them policemen, who take advantage of his open-house policy to hold perpetual poker games.
Generously accepting this situation is Papa's live-in girlfriend Dotty (Kathryn Harrold of Modern Romance). This woman takes the prize for most tolerant love interest of the decade. Dotty is pregnant. She doesn't bug Papa about getting married, but she can't get him to attend Lamaze classes.

McQueen in Low-Key Mode.
McQueen's fix for this collage of incompatible screenplay elements is to just play everything low-key. Bounty-hunting episodes alternate with his personal story back home. The arrests are  hair-raising jeopardy leavened with strokes of broad humor. Papa needs glasses to read his legal paperwork. He drives an enormous old Chevrolet convertible, which he can't park without running over curbs and banging bumpers. Papa wrecks lots of cars on the job, as oblivious to the havoc he's causing as Mr. Magoo. This choice to be the 'anti- Burt Reynolds Bandit ' is sometimes funny, but mostly not. Papa walks away from his catastrophies without answering obvious questions, like "How did you manage to totally destroy that unrealistic-as-a-rental Pontiac Trans Am?"  That's not counting the wheat field he obliterates with a hijacked harvesting machine, or the demolition derby that ensues in Chicago. All of these incidents are lightly amusing, if only because Papa keeps a straight face and never gives up. It is interesting that once Papa slaps on the cuffs, huge opponents and murderous maniacs suddenly become docile and cooperative.

It's also interesting that when Papa arrests bail jumpers on their own turf, he gets no interference from 'the environment.' He picks up Tommy Price in a black neighborhood, yet is not mobbed by locals demanding to know what what he's doing, threatening him, or vandalizing his car. He goes after his prey in such a noisy way that you think entire counties would be alerted. Even the two dynamite-throwing bozos on the isolated farm might have pals eager to nail an outsider from California.
The real Papa Thorson claimed that his imposing presence defused dozens of dangerous situations, but McQueen's Papa is pointedly non-intimidating. He grabs Tommy Price with the aid of a gun, but we don't see the actual arrests go down for his other 'clients.'
The screenplay partly addresses this issue with a guest appearance by Ben Johnson as Sheriff Strong. Strong happens to be the Uncle of an arrestee, and he warns Papa to get out of town at gunpoint. A big build-up, and then nothing: Strong just lets the issue go. Was Ben Johnson meant to return in a possible sequel?  Both Sheriff Strong and Tommy Price are set up as major characters and then have little further relevance to the plot. The Hunter does feel like the pilot episode for a TV series, only with a much too important star at the helm.
When Papa comes home we get 'sensitive' relationship situations. Papa is 'cuteness' personified, an 'action-man' Dagwood Bumstead for the 1980s. He collects ancient toys. He listens to opera on cassette tapes. The cops love him and the local low-riders love him, but he has to creep past Dotty's guard dog, which apparently disapproves of him. The dog's character arc is also unfinished. Papa comes home and is surprised to find it missing. We might logically assume that the dog has been killed . . . but there's no closure.
Kathryn Harrold's character contradicts some of the norms. The incredibly mellow woman doesn't mind sharing her boyfriend's house with a posse of smoking, drinking card players, plus whatever jailhouse graduates that might drift through. The house operates with a kind of You Can't Take It With You logic: everyone's an eccentric, everybody gets along. And remember, everything's low key.

Dotty accepts all of Papa's eccentricities, until he thoughtlessly says he wishes she'd gotten an abortion. Dotty teaches little children and thus is doubly adorable, working while 7 mos. pregnant. Old-fashioned Papa ought to listen to her, for all he needs to do is to look into the eyes of a newborn squab, and he's hooked.
But before we get there two more big-jeopardy action episodes need to be wrapped up. Papa pursues one hard-boiled bad man to Chicago. The ensuing chase copies a William Friedkin classic, complete with a hair-raising ride in an elevated train. McQueen personally rides atop a speeding train car, proving his commitment to the film. More car-smashy action ends with a large sedan plummeting 14 stories into the Chicago River, just to show the competition that Steve doesn't shortchange his fans. Can we assume that McQueen was doubled where necessary by his old pal Loren James?
Some of the most serious sidebar issues are resolved off-screen, or just go away. A major one is the fate of Papa's detective pal Spota (Richard Venture), who gets caught dealing drugs out of the evidence locker, and says he's going to kill himself. Papa comiserates but doesn't interfere; I guess real men allow other real men to do what they want even if they're dead drunk. Spota's claim of a 'little mistake' might be big LAPD baloney, if he's living in that Hollywood Hills palace on a detective's salary. His story thread remains as unresolved as that of Dotty's dog.
←  The most egregious story element is the 'vindictive psycho' Rocco Mason, a completely unworthy angle that the movie could have done without. Rocco is played by Tracey Walter, who we identify as a Jonathan Demme regular but has a terrific resume with a score of great filmmakers. Dotty ignores the threat posed by this mouth-breating crazy, but we know he'll show up to provide a 'terror' climax for this shapeless movie. Again, Papa bucks action trends by not resorting to gunplay. He instead improvises a creative 'MacGyver' trick to get rid of nasty-nasty Rocco.
The heartwarming finale sees Steve McQueen working hard to get a foothold in tough-lovable cutsie territory: upon delivering Dotty to the hospital, Papa faints. What a card. But we can't deny that the final shot is a heart-warmer, straight from the moviemaking school of 'always leave your audience saying, "Ahhhh."'
The Hunter has enough polish to guarantee Steve McQueen a success — and it really looks as if it's meant to be the first of a series. It's not one of his better movies but his fans ought to enjoy his calculated blend of steel-nerved action man and cuddly daddy to-be.
— However, we're slightly offended by some of the havoc dispensed during Papa's destructive pursuits. Action-comedy convention allows Papa to walk away from demolished buildings, wrecked cars and even a high school blown to bits. It's amusing when he responds to shocked and outraged car owners with a simple "Sorry." But that tone doesn't fly when The Hunter wants to get serious. Innocent people on the elevated train are shot point blank and left behind without comment. And who mourns the poor high school security cop?  We're too busy saying 'aw, how cute' to the new baby in the emergency room.
---

Viavision [Imprint]'s Region Free Blu-ray of The Hunter is an existing HD transfer of this smart-looking thriller. I saw no flaws in it whatsoever — while trying to figure out Steve McQueen's idiosyncratic character choices, we have a professional, attractive show to admire. Cinematographer Fred Koenekamp was no slouch, and the same goes for ace editor Robert L. Wolfe. He gets a break from editing machine gun battles for Sam Peckinpah, and does what he can to finesse scenes that aspire to Buster Keaton comic irony. The music score credited to Michel Legrand stays out of the way most of the time, and then jumps in with nice jazzy emphasis moments.
Imprint gives us a full-length Steve McQueen documentary that features unique interviews with dozens of his collaborators, from all of his movies. Listening to them, we let loose of our mental image of an insecure guy who upstages his colleagues in front of the camera.

Jason Ney is now one of my must-listen audio commentators. His well-organized talk is packed with good information and observations about McQueen's childhood and end-of-life problems. He likes The Hunter overall but sees it for what it is, calling out its awkward mood changes with the phrase 'Tonal Whiplash.'  Ney also notes that Steve McQueen was the first in a movie to say the words "I'm gettin' too old for this s—,"  way before it became a catchphrase for Danny Glover in the Lethal Weapon series.
This the kind of commentary I like. Too many tracks just dither for 90 minutes with info gleaned from the IMDB. After listening to Ney I like this movie a lot more than I did before.
We'd never seen The Hunter before. My first thought was that its premise seems to have been Xeroxed by an exceedingly lazy / under-realized Cannon Film for which I cut the trailer. I was told that 1988's Hero and the Terror was begun as a project for Charles Bronson called 'The Golem.' Chuck Norris plays a similar nice-guy lawman / action man, but the other kind that does hit people. Norris is stalked by a monstrous psycho (Jack O'Halloran) while his woman is preparing to deliver a baby. Believe you me, it's tough going there for a while. But Chuck prevails.
Reviewed by Glenn Erickson
---
The Hunter
Region Free Blu-ray rates:
Movie: Good +Plus
Video: Excellent
Sound: Excellent
Supplements:
Audio Commentary by Jason Ney
Documentary Steve McQueen, Man on the Edge
TV Spots, Trailer.
Deaf and Hearing-impaired Friendly? YES; Subtitles: English (feature only)
Packaging: One Blu-ray in Keep case
Reviewed: May 4, 2022
(6725hunt)

Visit CineSavant's Main Column Page
Glenn Erickson answers most reader mail: cinesavant@gmail.com

Text © Copyright 2022 Glenn Erickson