Masaki Kobayashi's six-part adaptation of the book by Jumpei Gomikawa may be the most ambitious, most truthful film about the big-picture reality of war. Idealist Tatsuya Nakadai thinks he can avoid complicity in human evil by volunteering as a civilian to manage a work camp in occupied Manchuria, only to find that he's expected to starve and torture Chinese slave laborers. Resistance leads to his conscription in a brutal boot camp, and his deployment on the Northern front as the Russians invade leads to an extended struggle to survive amid mounting horrors. There's no escape: the 'human condition' is that barbarity is a given, a constant. It's nine hours of suffering that can change one's world view.

The Human Condition
Blu-ray
The Criterion Collection 480
1959-61 / B&W / 2:39 anamorphic widescreen / 575 min. / Ningen no jôken / available through The Criterion Collection / Street Date June 8, 2021 / 59.95
Starring: Tatsuya Nakadai, Michiyo Aratama, Chikage Awashima, Ineko Arima, Keiji Sada, So Yamamura, Kunie Tanaka, Kei Sato, Chishu Ryu, Taketoshi Naito.
Cinematography: Yoshio Miyajima
Art Director: Kazue Hirataka
Film Editor: Keiichi Uraoka
Original Music: Chuji Kinoshita
Written by Zenzo Matsuyama, Masaki Kobayashi from the novel by Jumpei Gomikawa
Produced by Shigeru Wakatsuki
Directed by Masaki Kobayashi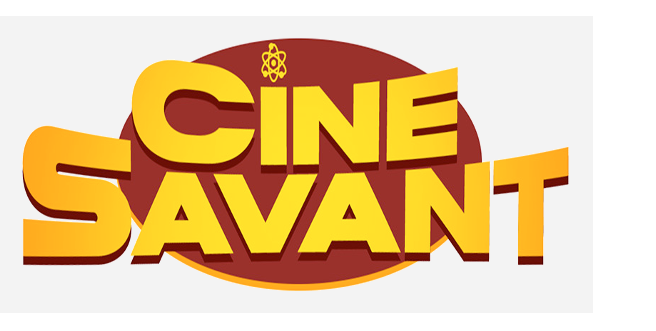 The illusion persists of the nobility of warfare, with stories of transcendent heroism that get passed down to new generations. One doesn't have to be an idealist to realize that human differences need to be settled in some other way, yet … conditions have been deteriorating ever since WW2. Is there value in looking at the past?  Director Masaki Kobyashi spent four years creating this extended epic about one good man's struggle to do the right thing in an inhuman conflict.
The Human Condition is a six-feature serial epic originally released in three parts over three years. It's a career highpoint for Masaki Kobayashi, the celebrated director of the classics Kwaidan, Samurai Rebellion and Harakiri. Kobayashi adapted his film from a popular 1950s anti-war novel by Jumpei Gomikawa. Known in the west only by aficionados of arcane Japanese cinema, the almost ten-hour Ningen no jôken is a gripping and frequently harrowing experience. Well known from roles in The Face of Another and Kurosawa's High and Low  & Kagemusha, acclaimed actor Tatsuya Nakadai is Kaji, a stubbornly hopeful idealist trying to find a moral stance amid a conflagration that will wipe out millions. It's another of director Kobayashi's portraits of righteous disobedience in an intolerant social system.

The director's own war experience has parallels to that of author Gomikawa's deeply conflicted protagonist. Opposed to the war and harboring uninformed illusions about a socialist paradise in Soviet Russia, Kaji languishes in Tokyo as a management trainee, waiting to be drafted. He resists the pleas of his girlfriend Michiko (Michiyo Aratama) to marry because he believes that army service is a certain death sentence. All seems saved when Kaji's company, impressed by his progressive workforce theories, sends him to occupied Manchuria to oversee personnel at a mine. He'll have good work and be spared conscription. The lovers marry and soon arrive at the windswept outpost.
The mine is revealed to be a sinkhole of corruption and injustice that dashes Kaji's dreams of helping his fellow men. The Chinese miners are essentially slave laborers, and routinely abused and cheated. The Japanese overseers respond to Kaji's reforms by conspiring against him. He soon finds himself in charge of six hundred additional Chinese POWs under the jurisdiction of the sadistic Japanese military police, the Kempeitai. Kaji is expected to work the prisoners to death. This is War, he is lectured, and war justifies all cruelty.

Kaji attempts to apply his management theories are dashed when his own comrades sabotage his efforts. They help some POWs to escape, which gives a vicious Kempeitai officer an opportunity to conduct a multiple beheading. Forced to witness the executions, Kaji can no longer hold himself separate from the moral sickness around him.
That's just the warm-up episode of The Human Condition, which takes Kaji far deeper into the horrors of Japanese-occupied Manchuria. When he is conscripted as an ordinary soldier, one entire ninety-minute film is devoted to his experience in a brutal boot camp. At every step Kaji resists the barbaric practices of his fellow Japanese. Kaji's humanist philosophy makes him a suspected Communist even as he's praised as an excellent trainee.

It might be useful to compare Kaji to Montgomery Clift's Private Prewitt in James Jones' From Here to Eternity. Prewitt resists the unofficial harassment and persecution in the military ranks on principles of personal pride and honor. Kaji's position is far worse — his values make him the enemy of his own corrupt colleagues. In the Zinnemann movie we admire Prewitt for standing up for himself.  In The Human Condition we want to beg Kaji to give himself a break — there's no way he can keep clear from the evil that surrounds him. The problem is that what he's expected to do is exactly what Nazi labor camp officials did.
To his woe, Kaji is man of integrity. He repeatedly takes personal responsibility for the injustice around him. This becomes an ongoing curse. When Kaji tries to protect green recruits from excessive punishment, the veteran soldiers beat him savagely. One fellow draftee named Obara (Kunie Tanaka) cannot keep up with the others and is harassed so badly that he threatens to kill himself. The officers cruelly blame Obara's wife for writing him letters complaining about his mother.

Kaji does encounter a few men that understand his values — but have a more pragmatic approach. One college friend jettisoned his liberal ideals when he became an officer. A fellow rebel in boot camp goes AWOL. Kaji meets Tange (Taketoshi Naito) in sick bay, where the head nurse is as vicious as the military police. Tange has a laid-back attitude toward everything and advises Kaji to keep his mind on survival.
At the halfway point of The Human Condition Kaji's wife Michiko is still in Southern Manchuria, along with hundreds of thousands of Japanese civilians suddenly under threat of slaughter by Russians and vengeful Chinese. She visits Kaji briefly before his unit marches out to oppose the better-equipped Russian onslaught. Kaji swears that he will return to her when the fighting is over, but the real chaos is only beginning.

The Japanese command is in serious denial about the impending Russian onslaught, troops freed up by the fall of Berlin thousands of miles to the west. Kaji's unit unaware of the bombing of Hiroshima when they are rushed out to face the invading Russian tanks. Kaji is alarmingly naïve about the Russian communists, who he thinks will be more compassionate than his own countrymen. He also doesn't realize to what extent the Chinese hate the occupying Japanese army, whose officer corps has been committing mass atrocities for years. When the Russian tanks attack, Kaji saves the life of the arrogant young Terada (Yusuke Kawazu) and gains an instant disciple.
The balance of the epic sees Kaji as a straggler/scavenger in a hostile land, picking up various companions as he makes his way South, trying to avoid capture and starvation. Japanese 'pioneer farmers' on seized Chinese land are now alone, undefended, and terrified. A Japanese farmer (Chishu Ryu) begs Kaji's deserters for protection, while village women offer sexual favors in the hope that they'll stay. The Japanese refugee accompanying Kaji's renegade stragglers southward across Manchuria is Kyoko Kishida, the excellent actress of Woman in the Dunes and Manji. A similarly distressed woman who tries to indebt Kanji by sleeping with him is played by Hideko Takamine, the elegant actress of several classics, including When a Woman Ascends the Stairs.

At one point Kaji's band meets a group of die-hard Japanese holdouts intent on a suicide attack on the Russians. Kaji finally takes a stand, directing his renegades to raise their rifles at their own countrymen. Lost in a vast Manchurian forest with a small group of Japanese civilians, Kaji can only watch as they kill each other and die of starvation, one by one.
Kaji is eventually imprisoned in a Soviet forced-labor death camp, there to suffer the same injustice he tried to alleviate in the Japanese-run mine. Although its main target is nationalist militarism The Human Condition also reveals that Kaji's faith in Russian and Chinese communism is seriously misplaced. Corrupt translators change Kaji's answers, to hide his socialist background. The Russians excuse the forced starvation in their labor-death camps by saying that the Revolution isn't perfect and that patience is required while 'little problems' are worked out.

With the exception of a few brief flashbacks The Human Condition plays as a straight linear narrative. The epic is divided into parts with separate titles: No Greater Love (1959), The Road to Eternity (1959) and A Soldier's Prayer (1961). Each third leaves us anxious to know what happens next. The shooting style emphasizes characters and moral problems over stylistics. For a movie that takes place mostly in bleak outposts and a barren wilderness, the images are consistently attractive. Yoshio Myajima's cinematography makes dramatic use of under-lit, wind-blown smoke. The endless forest offers nothing to eat. It's a beautiful death trap, an ironic backdrop for starving refugees losing all hope.
The Human Condition transcends other anti-war films by not turning Kaji into a generic victim. Even in utter defeat, he refuses to abandon his struggle for a better world. He doesn't have the aura of a martyr, a Christ figure, for in his struggle he must kill, even one or two of his own comrades. Kaji never sees the end of war; every new situation is another theater of mass extermination.

Director Kobayashi reportedly worked with his script in one hand and the original book in the other, the method used by Erich Von Stroheim back in 1925 to film the lost ten-hour Greed. His movie abounds with unforgettable scenes; only a few are as wrenching as the beheading sequence. A guard throws a dog into an electric fence to show the captive Chinese miners what will happen to those attempting escape. Kaji's one night with Michiko is spent in a miserable storeroom.
The saga shapes up as deeply affecting emotional experience: Tatsuya Nadakai is both a lucid conduit to understand what's happening, and a punching bag for our emotions — his face always seems to be asking the world to show a hint of human decency. That such an uncompromised and un-commercial story could be produced in this epic form is remarkable in itself; American cinema has nothing to compare. Only about thirty minutes of The Human Condition's nine-plus hours of suspense and heartbreak are devoted to standard combat action. The frightening thing is that the epic was produced only fifteen years after the cessation of hostilities. By 1960 the incalculable suffering of WW2 was already fading from the collective memory. The map of Asia had already been re-drawn with a new set of political antagonisms and conflicts.
---

The Criterion Collection's Blu-ray of The Human Condition gives us all six films in the Shochiku 'Grandscope' anamorphic format, in striking gray-on-gray images. We're impressed by the number of exteriors that utilize broad 'magic hour' horizons. Whether in a lush forest or bleak, empty plain, Kaji struggles under skies that seem to say that God is very far away.
Darren Gross informed me that part 3 (chapters 5 and 6) were the first Japanese multi-channel stereo films, 4-track mag stereo in this case. The trailer for the last chapter announces the stereo track. The first two parts may have been in processed 'Pespecta' faux-stereo. Part three is presented in its original stereophonic mix. Criterion's stats say that chapters 5 and 6 'were remastered from the film's original 4.0 stems.'
Criterion's original 2009 DVD was spread across four discs, with extras. Recommended viewing is the Eclipse disc set Masaki Kobayashi Against the System, a collection of four of his politically fierce earlier pictures.
Disc producer Curtis Tsui has selected a short list of very good extras. Actor Tatsuya Nakadai appears in a 2009 interview discussing his almost four-year experience filming the epic. Masaki Kobayashi is seen in an older Japanese TV interview conducted by fellow director Masahiro Shinoda. Shinoda contributes the commentary for an illustrated 'video appreciation' overview of The Human Condition. Original Japanese trailers for all three films are present; they pitch the epic as a modern classic. Critic Philip Kemp provides the informed insert booklet notes.
I watched The Human Condition in two five-hour bursts over two days. Every episode shows Kaji pushing forward, determined to rescue himself, find his wife and restore meaning to his existence. His fate is haunting — anonymous, lost to the elements, and haunting.
"I can't believe it ended like that," I said to my patient spouse.
Her flatly logical response was, "With the title The Human Condition you expected something different?"
Reviewed by Glenn Erickson
---
The Human Condition
Blu-ray rates:
Movie: Excellent
Video: Excellent
Sound: Excellent Uncompressed monaural on parts 1 through 4, and 4.0 surround DTS-HD Master Audio on parts 5 and 6.
Supplements: Excerpt from a 1993 Directors Guild of Japan interview with director Masaki Kobayashi, conducted by filmmaker Masahiro Shinoda; Interview from 2009 with actor Tatsuya Nakadai; An appreciation of Kobayashi and The Human Condition from 2009 featuring Shinoda; trailers. Fold out insert pamphlet with an essay by Philip Kemp.
Deaf and Hearing-impaired Friendly? YES; Subtitles: English (feature only)
Packaging: Three Blu-rays in Keep case
Reviewed: June 28, 2021
(6526cond)

Visit CineSavant's Main Column Page
Glenn Erickson answers most reader mail: cinesavant@gmail.com

Text © Copyright 2021 Glenn Erickson