A sizzling neo-noir that should have boosted Dennis Hopper into feature bankability goes a tad slack — my guess is that Hopper's fine directing instincts got blurred in the editing process. Don Johnson, Virginia Madsen, Jennifer Connelly and others are well cast in Charles Williams' hardboiled sex 'n' crime yarn, and the temperature indeed rises when Johnson gets near his co-stars. The narrative momentum breaks down somewhat, yet the great-looking show remains a favorite, atmospheric and oversexed.

The Hot Spot
Blu-ray
KL Studio Classics
1990 / Color / 1:85 widescreen / 130 min. / Street Date May 4, 2021 / available through Kino Lorber / 24.95
Starring: Don Johnson, Virginia Madsen, Jennifer Connelly, William Sadler, Charles Martin Smith, Jerry Hardin, Barry Corbin, Jack Nance, Virgil Frye.
Cinematography: Ueli Steiger
Film Editor: Wende Phifer Mate
Original Music: Jack Nitzsche
Written by Nona Tyson, Charles Williams from the 1952 book Hell Hath No Fury by Charles Williams
Produced by Paul Lewis
Directed by Dennis Hopper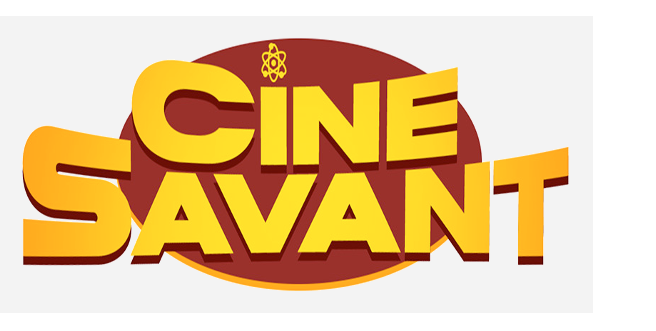 It had to happen eventually — Don Johnson delivers a top-notch performance in The Hot Spot, a definitive neo-noir adapted from the novel by Charles Williams. The author of hardboiled fiction was a strong contender on 1950s pulp paperback racks; he also wrote the source story or contributed to the screenplays for René Clément's Joy House, Delbert Mann's The Pink Jungle and Phillip Noyce's Dead Calm. Williams died in 1975; the film versions of his Dead Calm and Hell Hath No Fury were produced years later. Orson Welles' late-1960s attempt to film Dead Calm as The Deep with Laurence Harvey and Jeanne Moreau is another of his uncompleted film tragedies.
Don Johnson reported that Hopper switched stories just before filming, giving the cast and crew a script written decades before, 'for Robert Mitchum.' Johnson took to the replacement script right away because he loved its noir-inflected main character, an amoral drifter looking for willing female companionship and a crooked angle to exploit.

1990's The Hot Spot arrived a year before Orion Pictures began to implode; the relatively weak box office performance of an entire year of Orion releases hastened the studio's end. Yet the finished film is a high point in the patchy career of actor-director Dennis Hopper, who here stays behind the camera to direct a story with classic noir contours. It's stylish and well cast — with Don Johnson delivering a nicely modulated performance. The crippling drawback is length. It's paced at a slow 130 minutes, and the momentum slackens after the first hour. The moody, drawling Jack Nitzsche soundtrack can't hold the picture up forever.
Nona Tyson and Charles Williams had adapted Williams' hardboiled crime novel Hell Hath No Fury decades before; producer Paul Lewis (Easy Rider, The Last Movie) was attached to it back then as well. The setup is regulation noir: drifter/hustler/lady's man/thief Harry Maddox wanders broke into a Texas town, needing fuel for his (very trendy) Studebaker. He wangles his way into a job selling used cars on the lot of George Harshaw (Jerry Hardin of The Second Civil War), using his slick sales skills to show up Harshaw's other employee Lon Gulick (Charles Martin Smith of The Untouchables and American Graffiti). Harry is soon romantically involved with the dealership's demure bookkeeper Gloria Harper (Jennifer Connelly of The Rocketeer), as well as the owner's wife Dolly Harshaw (Virginia Madsen of Dune), a flagrant tease. Harry soon has more criminal things on his mind, after he learns that the local bank's security system is sitting in its box, uninstalled. All he has to do is get the easily distracted bank manager Julian Ward (Jack Nance of Blue Velvet) out of the way for a few minutes.

The Hot Spot is soaked in atmosphere. Beginning with a lengthy sequence in the desert, almost every shot is a beauty, with saturated colors and contrasts between interiors and exteriors that make us feel the heat of day. We watch as Harry Maddox wanders the streets on hot nights, figuring ways to grab enough cash to blow town. He eventually robs the bank by setting fire to a warehouse with a homemade bomb. Harry encounters far more difficulty handling the two women in his life, both of whom are dream girls beyond mortal expectations. Gloria Harper is innocent on the outside but eager for some corrupting experience. Dolly Harshaw initially strikes Harry as a rich but trashy playgirl lacking in brainpower. He learns the hard way that her aptitude for connivance equals his own — when a murder or two occur and various secrets get out, Dolly isn't above a little amorous blackmail.
The movie has excellent dialogue and a workable thriller plotline, but director Hopper is in love with atmospheric effects that slow the story to a crawl. It's a matter of editorial choices. Interesting scenes were left out in favor of beauty shots of Don Johnson leaning against walls or gazing out the window of his seedy hotel room. All of this material at least looks great, in Ueli Steiger's painterly cinematography.
Hopper certainly got his actors into the spirit of the show. Johnson's Harry and Madsen's Dolly could have sprung from the cover of an overheated pulp paperback. Together they distill the kind of lust that runs wild on a hot summer night, in the back seat of a convertible Cadillac parked somewhere far off the highway. Much of the tension comes from Connelly's innocent-yet-susceptible Gloria, whose chemistry with Maddox is even stronger. Of course, the crimes and schemes and lies get in the way. Although the storyline goes slack we remain interested in finding out if Harry will get what he wants. Will 'everybody end in mincemeat' as in the classic annihilating noir Out of the Past?  Or will The Hot Spot find a new, neo-noir escape route for its amoral hero?

Much of Dennis Hopper's movie sizzles, like a dirty adult fairy tale. But his exploitative approach to the gentle actress Jennifer Connelly is borderline offensive. After all of his elegant neo-noir scene blocking, Hopper films Gloria Harper's quasi-lesbian flashback incident using angles that would appeal to a prurient 14 year-old boy. He's also lazy in the way he overexposes the actress Virginia Madsen. Quotes from Ms. Madsen indicate that she talked Hopper down from a full-on nude scene or two. The actors actively contribute to make these steamy scenes feel intimate and sexy, and most of the time their natural exhibitionism isn't abused.
Hopper has a fine eye for the camera, abetted by ace cinematographer Ueli Steiger. The only real crime in The Hot Spot is that eighty or ninety minutes of solid story have been permitted to bloat out to 130 minutes. Perhaps the director simply fell in love with his footage and indulged himself with an extra half-hour with his favorite images. Twenty years before Hopper hadn't been able to make himself cut Easy Rider down to a reasonable length, and other hands eventually whipped it into viewable shape. The Hot Spot plays as if Hopper just doesn't want the movie to progress. There really was a commercial contender here, a potentially more memorable box office winner.
Could The Hot Spot really have been improved?  Perhaps only credited editor Wende Phifer Mate knows for sure. The show might appeal more now, for viewers that don't mind if their murder mystery thrills play out in slow motion, with its actresses sometimes reduced to objects for a voyeur.
---

The KL Studio Classics Blu-ray of The Hot Spot is a really good new 2K master, much better than a scan used for a 2013 Shout Factory disc. It was timed by its cinematographer, which helps a lot. Colors are no longer on the dull side and the image is very clean, even in the optical title sequence. Jack Nitzsche's sometimes-jazzy music score comes across well on the bright soundtrack. The contributing combo included John Lee Hooker, Miles Davis, Taj Mahal, Tim Drummond, Earl Palmer and the blues guitarist Roy Rogers. For a composer with an erratic creative life, Nitzsche contributed a lot of great film music, as in Cutter's Way from a few years earlier.
Kino's extras do the film justice. Actors Virginia Madsen and William Sadler offer new interviews, about seven minutes each; Sadler discusses his 'reptilian' character Sutton, while Ms. Madsen praises Dennis Hopper's direction so highly, we begin to understand the late actor's high-flung reputation.
Journalist Bryan Reesman's audio commentary goes a mile a minute and never stops dishing out information about every aspect of the show. It begins a little rocky with explanations of the Production Code and film noir but is soon addressing specifics about the movie. Reesman confirms that the screenplay was written in 1961 for Robert Mitchum. We learn that a later rewrite gave Harry Maddox more background and overt motivation. It was rejected in favor of the first script, which agreeably leaves us to guess where Maddox came from or exactly why he wants to rob a bank.

Reesman talks about wishing he could see a reported slightly longer cut, with extended bedroom footage. I don't know about a longer finished cut, but there was a longer workprint cut with several more scenes, a dupe of which I used to edit The Hot Spot's theatrical trailer, also included on this disc. The rough cut indeed had a few more sexy scenes and scene extensions.
Since the hotter scenes in the film had too much nudity for trailer use, advertising producer Richard Smith came up with the idea of filming a nearly-but-not-quite nude model, to generate steamy close-ups to punctuate the trailer.
The trailer includes a couple of moments that aren't in the film; they're extensions of scenes that were cut. Orion Pictures liked the trailer so much that they went into the B-roll negative to pull the unused footage. So we upheld the time-honored Hollywood tradition of making trailers with scenes not in the movie being advertised. A good example of that is The Wild Bunch.
---
I'd like to see Dennis Hopper's movie Backtrack, starring himself at the head of a remarkable cast: Jodie Foster, Dean Stockwell, Vincent Price, Fred Ward, Helen Kallianiotes, Julie Adams… and uncredited, Joe Pesci, Toni Basil, Alex Cox and Bob Dylan. The movie doesn't have a good reputation but with that cast it must be interesting. Friends Rocco Gioffre and Mark Sullivan created a really good miniature helicopter explosion for Backtrack, and I've never seen it in context.
Backtrack may not merit a restoration but another 1990 neo-noir definitely does: James Foley's After Dark, My Sweet has practically become a lost movie, despite being a superb Jim Thompson adaptation. I saw it new in the theater and loved its stark anamorphic cinematography. It stars Jason Patric, Rachel Ward and Bruce Dern, and I'd really like to see it afresh.
Reviewed by Glenn Erickson
---
The Hot Spot
Blu-ray rates:
Movie: Good
Video: Excellent
Sound: Excellent
Supplements: All new: Interviews with Virginia Madsen and William Sadler; Audio commentary by Bryan Reesman. Original trailer.
Deaf and Hearing-impaired Friendly? YES; Subtitles: English (feature only)
Packaging: One Blu-ray in Keep case
Reviewed: April 21, 2021
(6487spot)

Visit CineSavant's Main Column Page
Glenn Erickson answers most reader mail: cinesavant@gmail.com

Text © Copyright 2021 Glenn Erickson